'Criminal Minds': Does Season 15 Have a Premiere Date?
Criminal Minds is a highly popular show and fans can't wait for the final season to premiere. Can anyone truly imagine a world without Criminal Minds? It's enough to make us all scared to go out at night. Who will be back to hunt down the unsubs? Read on to learn about the premiere date and details about the upcoming final season.
Is there a premiere date for season 15 of 'Criminal Minds'?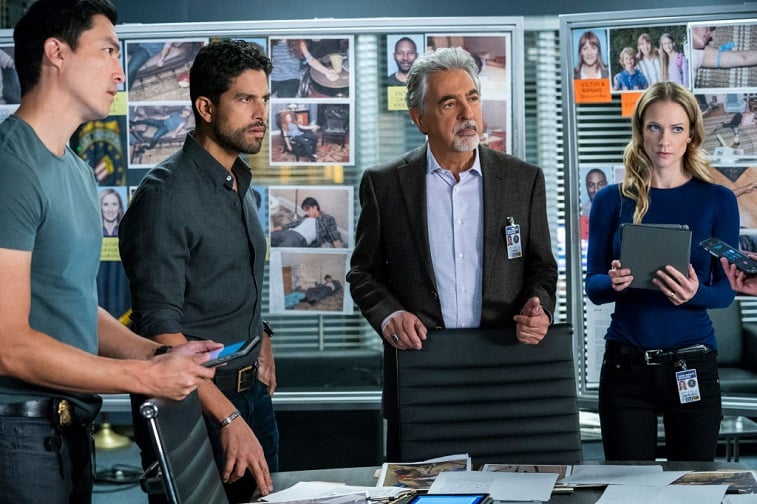 Criminal Minds has taken the world by storm. It's made a lot of people into amateur detectives and also extra aware of their surroundings. You never know when you might be the next unsuspecting victim.
The epic series will return with 10 episodes in one last season on CBS. Most of our on-screen favorites will be returning as well. So, when does the show finally premiere? As of right now, there is no official premiere date for season 15. The final season will air sometime in 2020.
'Criminal Minds' will air on Wednesdays
Criminal Minds will finish the series out on its usual night on Wednesdays. Deadline spoke with CBS Entertainment President Kelly Kahl about why season 15 is being held for midseason. "There is only 10 episodes," Kahl explained.
"The plan is to play Criminal Minds on Wednesday night where it has aired, creating a mini season and giving SEAL Team and S.W.A.T. weeks off in the middle of the season to avoid repeats," Kahl continued. "We are confident we can utilize it in a really good way on Wednesdays."
Which actors will be back for the final season?
With one last season to go, it will be nice to see some closure for our beloved favorite members of the BAU. Who will return next year? The fifteenth season will feature favorites A.J. Cook, Joe Mantegna, Matthew Gray Gubler, Kirsten Vangsness, and Paget Brewster. Jane Lynch will also be back. Aisha Tyler, Adam Rodriguez, and Daniel Henney will also be in the final season as well.
What will season 15 be about?
Showrunner Erica Messer told TVLine that the final season will include a time jump and have "a little more serialized storytelling" and "a couple of personal stories that might be surprising to people." This could mean good news for everyone's favorite FBI agents. We may finally get some answers about the questions we still have.
The Chameleon will be back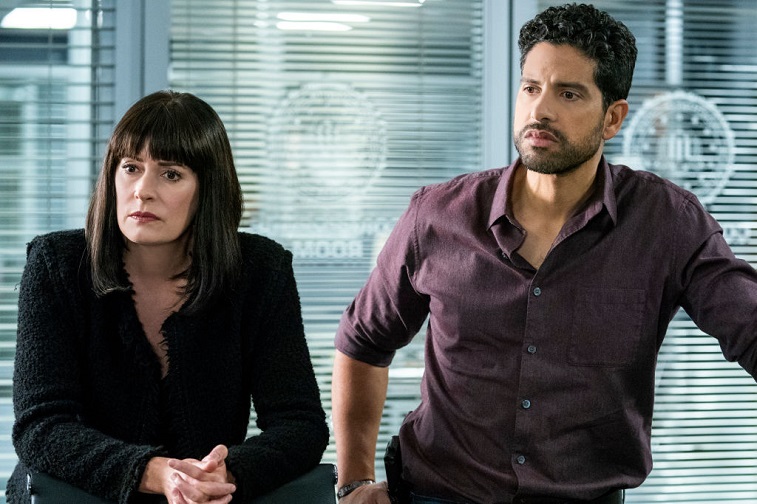 We also know that Everett "Chameleon" Lynch (Michael Mosley) will be back. He was first introduced at the end of season 14. Agent Rossi wants the Chameleon taken out and he will make sure it happens. Messer told TV.com that the character is a "worthy adversary" for Rossi and the other characters.
"Mike Moseley did such an amazing job with that episode, and we just felt like that was a worthy adversary, especially given how he really shocked and rocked Rossi's world," Messer said. "We pick up with Rossi's obsession in catching him in the final ten, and then that will play throughout, which is, you know, not a usual thing for us."
Criminal Minds will be back soon enough for the final pivotal season. Hopefully, it will be everything fans expect it to be. There are still so many loose ends that need to be tied together with just ten episodes left to go.