'Criminal Minds': What Fans Really Think Will Happen Between JJ and Reid
The final season of Criminal Minds will be here before you know it and fans have a lot of feelings about the whole JJ and Reid situation. Viewers will remember that Jennifer "JJ" Jareau (A.J. Cook) and Dr. Spencer Reid (Matthew Gray Gubler) have unfinished business together. Read on to learn what fans think will really happen between the two best friends and colleagues.
JJ reveals the truth to Reid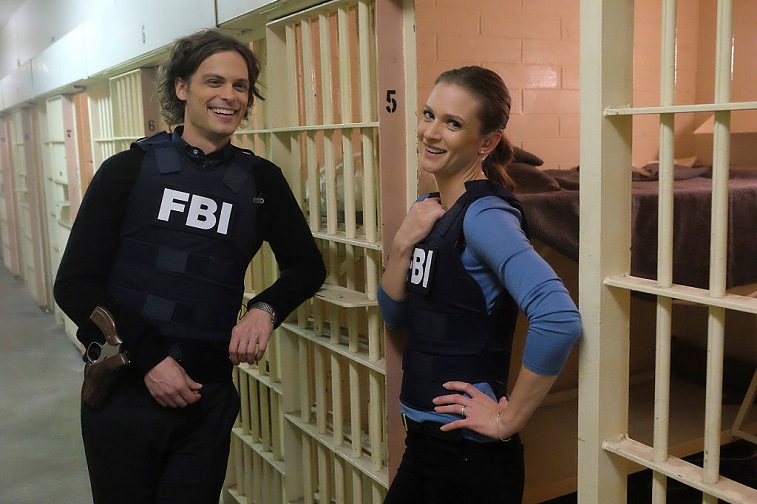 In the season 14 finale, JJ was held at gunpoint by an unsub and had to reveal a secret that she had never said out loud before. Reid was there, and JJ looked at him and revealed a whopper of a secret. "Spence, um, I've always loved you. And I was just too scared to say it before. And now things are just really too complicated to say now," JJ reveals. "I'm sorry, but you should know."
What the evidence suggests
Viewers will remember that JJ is married to Will with children. Reid is her best friend and they've been very close over the years, so it makes sense that misconstrued feelings might occur. Fans are definitely mixed when it comes to how they feel about the situation. Many aren't here for the "unnecessary drama." The evidence points to a friendship and nothing more, especially with all the years they've spent together side by side.
"I agree with all the comments about unnecessary drama," a Reddit user wrote. "Also, they had potential around s1/2 and that ship has sailed. Especially with hers and Will's relationship being one of the best-developed and solidest marriages on the show . . . they had their shot 12 years ago, and they didn't take it. AND there has been zero evidence between now and then that either has been harboring a secret crush for the other. If anything they seemed like best friends (Reid mentioned JJ giving him a lot of emotional support after Prentiss's 'death')."
No one wants to see an affair go down
Fans seem to be very against any aspects of an affair on Reid and JJ's part. After all, JJ is married and her relationship with Will is solid. "I don't care what else they do," another user wrote. "They should just make sure that JJ and Reid don't end up having an affair. Or even a kiss. They are not cheaters and the show should never force them to be one. I would start hating the show if they did."
How would fans be ok with a Jeid situation?
Some viewers have thought about what might be a "justified" set of circumstances for Reid and JJ to end up together. "Number one, they write in that Will may be dying and his wish is for JJ to be happy with Reid. A s***** copout, yes, but it's a decent one at that," someone said. "Number two, her and Will have been falling out of love or have been getting more into that friend love. It does happen to married couples. Over time, they love each other more like friends rather than husband and wife."
Fans don't think Reid would destroy what JJ and Will have
Some fans don't think Reid would ever let himself destroy the family JJ has with Will. He cares about them all too much and he's too good of a person for that. "Reid deserves better than that. And he'd NEVER let himself come between a married couple anyway. It's just completely out of character for him, IMO," another Reddit user wrote.
Viewers will hopefully get their answers in regards to the Jeid situation sooner rather than later when the series premieres on Wednesday, January 8, 2020, at 9 p.m. E.S.T.