'Criminal Minds' Season 15: Could Jason Gideon Really Return for the Final Season?
Criminal Minds is coming to an end after a successful run. Many fans are speculating as to whether any of the old BAU agents could return for the final fifteenth season. A major favorite was Jason Gideon (Mandy Patinkin). Gideon served as the former Senior Supervisory Special Agent of the Behavioral Analysis Unit. He was murdered in season 10, but could he possibly return in a flashback sequence or in some other form?
Why did Mandy Patinkin leave 'Criminal Minds'?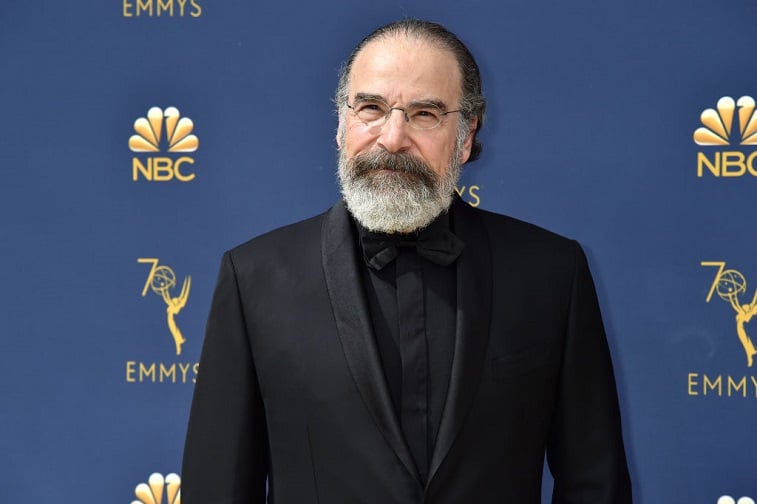 Jason Gideon was a fan favorite from the very beginning of the series. His departure from the show was hard and stung again when his character died off-screen in season 10. When Mandy Patinkin decided to leave, he cited "creative differences" as his reasoning. Gideon was actually written out of the show quickly, and he retired from the BAU after a difficult case. However, he wasn't killed off until many seasons later by a serial killer.
He says 'Criminal Minds' was 'the biggest public mistake' he ever made
Years after leaving the hit CBS series, Patinkin spoke to New York Magazine about his abrupt departure from the show. "The biggest public mistake I ever made was that I chose to do Criminal Minds in the first place," Patinkin said. "I thought it was something very different. I never thought they were going to kill and rape all these women every night, every day, week after week, year after year. It was very destructive to my soul and my personality. After that, I didn't think I would get to work in television again."
He followed up by saying he is "concerned" about it. "I'm not making a judgment on the taste [of people who watch crime procedurals]," he said. "But I'm concerned about the effect it has. Audiences all over the world use this programming as their bedtime story. This isn't what you need to be dreaming about."
Could Jason Gideon return for the final season?
Clearly with comments like those, it doesn't seem likely that we'll get to see the face of Jason Gideon in any type of flashback sequence or foreshadowing with Dr. Spencer Reid (Matthew Gray Gubler). They had a close connection and it would be nice to see the two in some sort of flashback sequence, though it doesn't seem likely.
Fans really liked Jason Gideon
Fans definitely favored Jason Gideon as a character for the most part, but some also thought the show started to get better after he was written out.
"Gideon was my favorite. Whether that is because of his acting or his character was just very good I'm not sure but I still miss him," a Reddit user said. "I saw him as the 'leader' of the team so it took some adjusting in the beginning but in terms of quality or enjoyment of the show not much changed. It's my all time favorite show, even 13 seasons in."
"He was my favorite, too, but the way he left the show was really bad. For me, it has jaded him as a character," someone else added.
"I liked Gideon, but for me the show got better after he left. There was more space for the rest of the team to do stuff and I like Rossi way more (specially in his relationship to the team)," another Reddit user wrote.
Criminal Minds will premiere season 15 on Wednesday, January 8, 2020, at 9 p.m.