'Criminal Minds' Season 15: Why Dr. Spencer Reid Will Find Happiness in the Final Season
Season 15 of Criminal Minds will be here before you know it, and it's hard not to imagine how it's all going to end. A major question some fans have is whether Dr. Spencer Reid (Matthew Gray Gubler) will find happiness when the show finally concludes things. Read on to learn what the evidence suggests.
Fans want Dr. Spencer Reid to be happy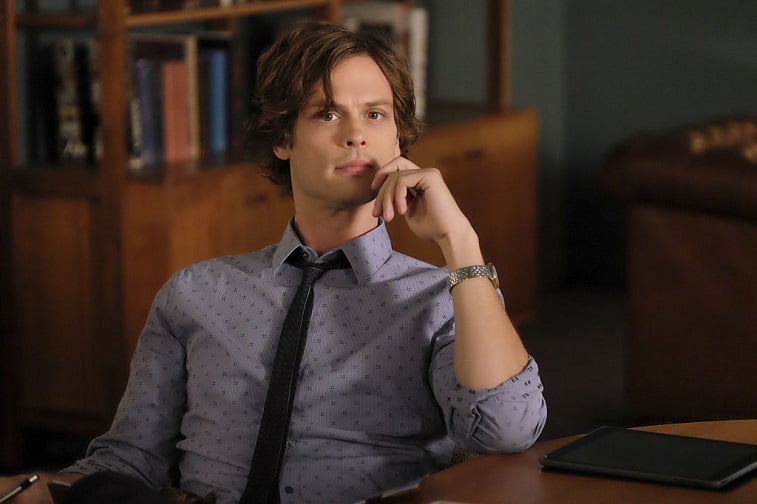 Dr. Spencer Reid hasn't had the best luck with women on the series. It would be nice to see him settle down with someone when the show ends. He's a complex man that deserves to be loved, as fans all over the world will agree. Reid has a huge fan following and viewers want him to be happy.
Reid will have multiple love options in season 15
In the finale for season 14, Reid receives a huge shock from Jennifer "JJ" Jareau (A.J. Cook). She confesses that she's always loved him while being held at gunpoint. JJ had to reveal a secret that she's never said out loud before, and she chose a huge secret to confess to Reid.
"Spence, um, I've always loved you. And I was just too scared to say it before. And now things are just really too complicated to say now," JJ said. "I'm sorry, but you should know."
The pair have been best friends from the very beginning, and although some fans seem to be really on board for them to get together, a lot of people aren't and think it felt forced and rushed. Luckily, Reid will have a new love interest in the new season as well.
TVLine reported that Rachael Leigh Cook of Perception will play Max in season 15. She is a "kind-hearted, candid woman" and she will appear in at least two of the final 10 episodes. This means Reid's options are wide open and he's bound to end up with someone in the end. No one wants to see Reid hit another brick road when it comes to finding love.
Dr. Spencer Reid will see his mother again
That isn't the only reason that Reid will find happiness in season 15. TV Guide confirmed that Reid's mother, Diana Reid, will return in Jane Lynch for the final season. Fans will remember that they've had a complicated relationship in the past, especially with Diana's mental health, so it will be nice to see them together again working towards a better future.
Why Reid will find happiness in season 15
Reid is going to get what he deserves in the final season. He's been dealt a bad hand when it comes to women as well as family. With things finally coming to a conclusion, fans expect to see Reid finding happiness. It sounds like he's going to get that in season 15. He'll have multiple love options to keep him busy and feeling wanted. What's even better than that is the thought of Reid and his mother getting along well together.
Reid deserves to find happiness on multiple fronts. He's dealt with a lot over the years and season 15 is sure to be his shot at a positive and bright future. We'll find out how it all plays out when Criminal Minds premieres its final season on Wednesday, January 8, 2020, at 9 p.m. E.S.T.