Critics Say Meghan Markle's Latest Move Was So Insulting to Queen Elizabeth
To hear her critics tell it, Meghan Markle's latest stunt all comes down to priorities.
The Duchess of Sussex was recently spotted at the 2019 US Open Tennis Tournament in New York. It's not that Meghan Markle is some kind of huge sports fan, but more that she's a supportive friend. She was there to watch one of her best friends, Serena Williams, compete. And to everyone wondering, yes, she took a commercial flight — not a private jet — to get there.
But no matter what Meghan Markle does, haters will find something to criticize. This time they're saying that Meghan Markle's appearance at the tennis tournament was hugely insulting to Queen Elizabeth. Apparently.
Meghan Markle left baby Archie at home when she traveled to the United States
The first problem that critics have with Markle heading to the US Open was that she left her four-month-old son, Archie Harrison, at home while she was away. Many first-time parents are horrified by the concept, claiming that it was a selfish move on Markle's part, and she could have just as easily have supported her friend from afar.
Mom-shamers on the internet are nothing new. But they seem to have a special interest in the Duchess of Sussex, making comments on everything from how she holds the baby to how often she leaves him home alone.
It's clear that they conveniently forgot the time when Queen Elizabeth left her kids at home with the nanny for six whole months while fulfilling royal duties.
Royal fans are also questioning why she skipped going to Balmoral
Leaving the baby at home wasn't the only problem that royal followers had, however. The other issue with Meghan Markle flying across the ocean to support her friend was that she didn't extend the same courtesy to Prince Harry's grandmother, Queen Elizabeth.
Her Majesty is currently in residence at Balmoral, one of her favorite places in the world. While there, Queen Elizabeth enjoys relaxing, spending time with family, and even cleaning up the dishes on occasion. It's a rite of passage that her closest family members come and spend time with her while she's there.
Prince William and Kate Middleton made the rounds a couple of weeks ago. But Prince Harry and Meghan Markle were notably absent and haven't expressed their intention of going at all. Daily Mail writer Sarah Vine called the incident "undiplomatic and insensitive."
"After all, Serena is no relation. The Queen, by contrast, is baby Archie's great-grandmother, not to mention being in her 94th year," Vine wrote. "It is not an unreasonable expectation that she might want to spend a little time with the new arrival. But no. The Duchess would far rather go to the U.S. Open than travel to Scotland to be with her in-laws."
Is Meghan Markle worried about her reputation?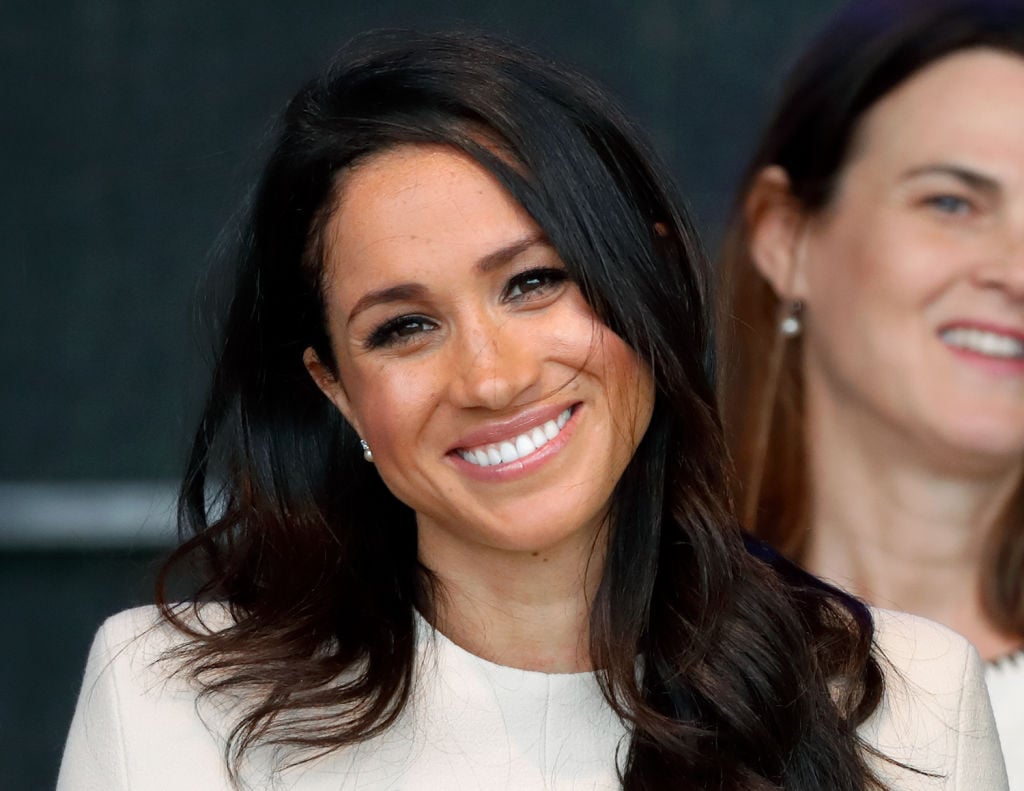 Fans who jumped to Meghan Markle's defense — that she was home caring for a new baby, and therefore far too busy to spend a weekend at Balmoral — are now left defending Meghan Markle's latest trip to the United States.
There's also the small matter that the Duke and Duchess of Sussex could have brought the baby along like they did on their own vacation to Ibiza this summer.
As Vine summed up, "The increasing tide of criticism aimed at Meghan has nothing to do with her nationality, or her heritage. It's to do with the choices she is making, and what they say about her attitude to being a member of the Royal Family and, by extension, towards the British public."