Critics Slammed Jill Duggar for This Habit, Which They Say Is Terrible for the Environment
Jill Duggar is another year older. The former Counting On star turned 28 on May 17, and she celebrated her special day with her husband Derick Dillard and her family.

First, there was a big dinner with her mom Michelle and the rest of the ladies in the extended Duggar clan, including her sister Jana and sisters-in-law Abbie and Lauren. Later, Jill and her husband also enjoyed a hike and picnic lunch at Arkansas's scenic Lincoln Lake. Finally, she enjoyed cake and chocolate-covered strawberries with her kids, courtesy of Derick's mom. But it was this last part of the celebration that had some people on Jill's Instagram up in arms.

Fans say this Duggar habit is bad for the planet

On Instagram, many fans chimed in to wish Jill a happy birthday. But a few found reason to criticize. Specifically, they called out the family's use of paper plates and plastic cutlery to serve Jill's birthday cake.

"Please don't take this as a hater comment because I am definitely no hater," wrote one commenter. "Why do you guys use so many paper plates all the time? Please consider getting into the habit of using your dinnerware more often and less paper for the landfills."

While admitting that there were occasionally good reasons to use paper plates, the commenter went on to argue that the Duggars would be setting a good example for their fans by switching to reusable tableware.

"Love your family but maybe think about the environment?" added another fan. "No more paper plates and plastic utensils. With the size of your families you'd think you all would care about your carbon footprint."

One person who replied to the first commenter went even further in their criticism, calling the Duggar family "a HUGE polluter" and calling out not just their use of disposable dishes but also their decision to have so many kids, which they said were an example of overpopulation in action.

Why do the Duggars use so many paper plates?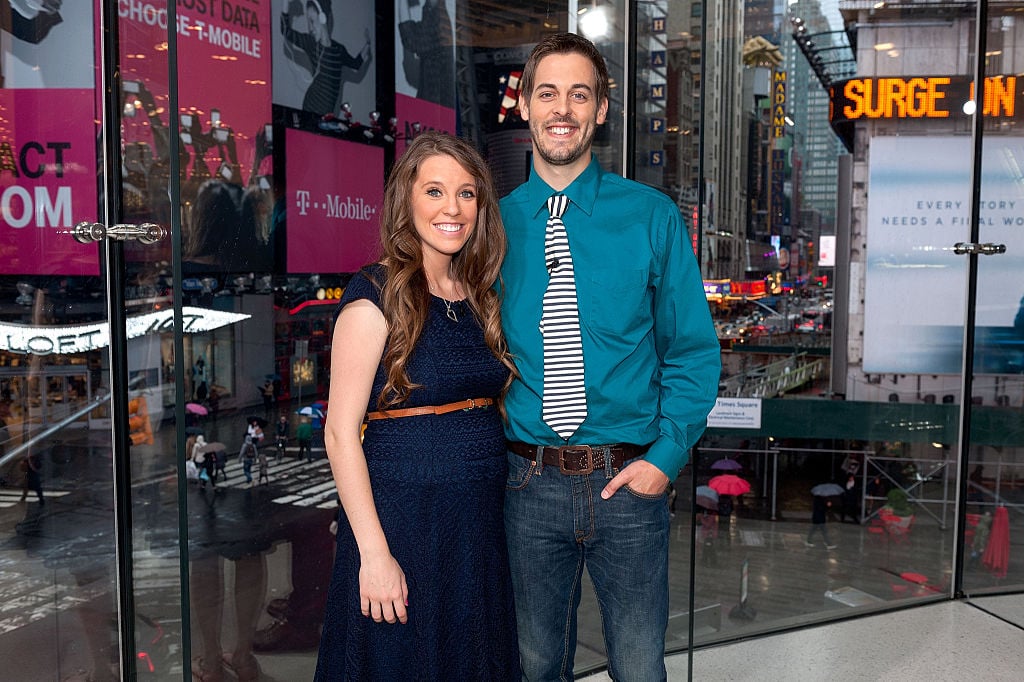 While it might seem strange to call out people for using paper plates at a birthday party, the criticism isn't without precedent. Counting On watchers have noticed before that the family tends to favor disposable dishes.
For example, in this video from an old episode of 19 Kids and Counting, Jessa gives a tour of the family's enormous pantry, and you can see shelves full of plastic knives, forks, and other disposables. And an Instagram post from 2014 shows the family's massive haul of throwaway styrofoam cups and plates they purchased for a wedding. Even a photo from this year's Easter celebration shows the younger Duggars showing off their treats on what appear to be plates destined for the trash heap.

One reason the Duggars might favor paper or styrofoam plates over reusable ones? Convenience. With a huge family and frequent large gatherings, washing so many dishes might seem like too much trouble.

However, it doesn't seem that the family uses disposable items all the time. When the kids planned a birthday celebration for Michelle a few years ago, they served the meal on nice-looking dishes. And when Jill shares photos of her family's meals on Instagram, she usually uses regular plates.

Why reusable is better
As for the environmental impact of all those paper, plastic, and styrofoam plates? It's not good. In contrast to reusable plates, cups, and silverware, which can be used many times, disposables are designed for the landfill.

Six million tons of single-use plastics end up in the trash every year, according to OneGreenPlanet, and some of that garbage goes on to pollute oceans and cause other environmental problems. Some paper plates are compostable, but it's not clear if the Duggars are tossing or composting their garbage. Environmentalists agree that reusable plates are almost always the greener choice.
Check out The Cheat Sheet on Facebook!