Cuba Gooding Jr. Faces Further Accusations of Sexual Misconduct
Cuba Gooding Jr. found himself embroiled in the #metoo movement last year when several women accused the Oscar-winning actor of sexual misconduct. Gooding was charged with a bevy of crimes for several alleged incidents that took place in New York between 2018 and 2019, according to CNN. At the time that charges were filed, 15 separate women accused the Ameican Horror Story actor of sexual misconduct. Now, seven more women have come forward to accuse the 51-year-old actor of harassment, misconduct, and threats. He continues to deny the allegations.
Cuba Gooding Jr. was charged with abuse after several New York City incidents
In June 2019, Gooding Jr. turned himself in at a New York City Police precinct on charges of forcible touching. The charges stemmed from a June 9 incident in which an unnamed woman accused the star of forcibly grabbing her at Magic Hour, a rooftop bar located on 7th Avenue.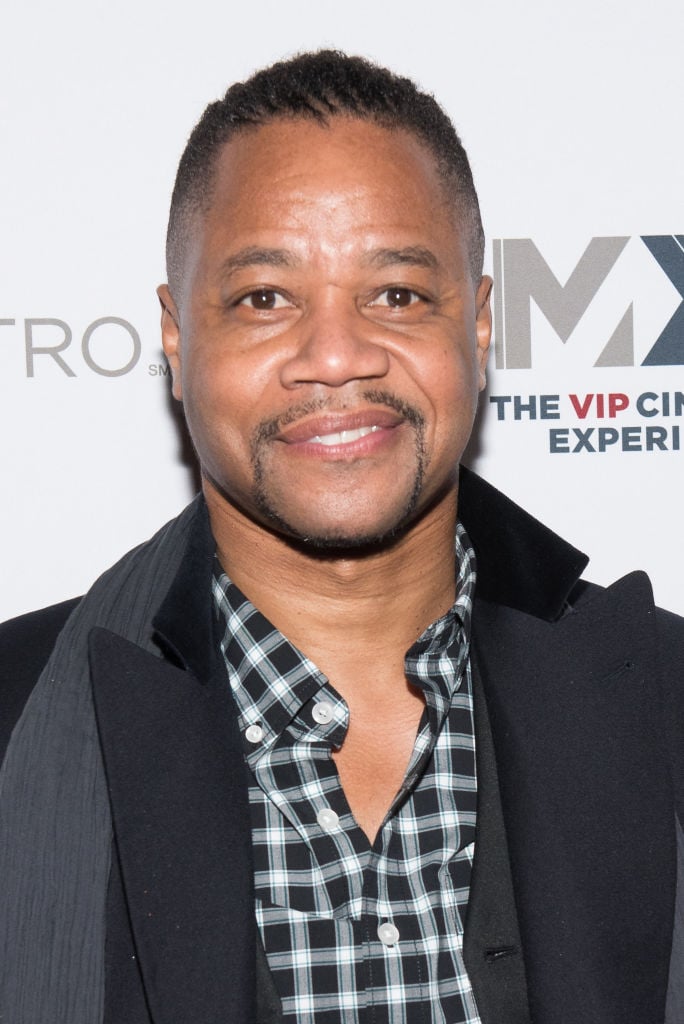 Another incident occurred in October 2018 at TAO, according to NBC News. During that incident, Gooding Jr. allegedly made a suggestive remark to a woman before grabbing her backside. The district attorney alleges that at least a dozen other women have come forward to accuse the actor of misconduct all around the United States. Alleged inappropriate behavior has occurred in New York, Los Angeles, and Atlanta. One accuser claims Gooding Jr. acted inappropriately towards her at the Sundance Film Festival, held in Park City, Utah.
The latest accusers claim Gooding Jr. used his position of power against them
While Gooding Jr. continues to deny the allegations levied against him by the state of New York, more women are coming forward to accuse the A-lister of being a sexual predator. According to recent reports, seven more women have told tales of gross misconduct and sexual abuse, some incidents occurring more than a decade ago. The new accusations bring Gooding Jr.'s accuser count up to 22.
Gooding Jr.'s lawyer, Mark J. Heller, offered Vanity Fair a statement about the new allegations. He said, "unfortunately, people come out of the woodwork, making false allegations against Cuba, as often times happens when a celebrity is accused by the District Attorney's Office in a Public Forum. The spurious, uncharged allegations offered by the District Attorney's Office are so ancient and outdated and lacking in details and impairs the Defendant from defending against them."
The additional victims may be called to testify against Gooding Jr. Whether or not additional charges will be filed is dependent on the district attorneys were the reported abuse happened. Gooding Jr. has denied all allegations against him.
Cuba Gooding Jr. is nowhere near the only man in Hollywood accused of such crimes
Gooding Jr. is the most recent celebrity to be accused of sexual harassment and misconduct, but he is nowhere near the first. In 2017, Harvey Weinstein was outed as a sexual predator. According to his victims, many of whom spoke directly with Ronan Farrow, Weinstein used his position of power to force women into sexual situations.
Andy Dick, Jeremy Piven, Kevin Spacey, and Louis C.K. were also accused of predatory behavior and sexual misconduct. Matt Lauer was unceremoniously ousted from NBC over similar allegations. All the above men were accused of using their position of power, over many years, to intimidate women and to curry sexual favors.