Quintessential Cult Classics Everyone Should See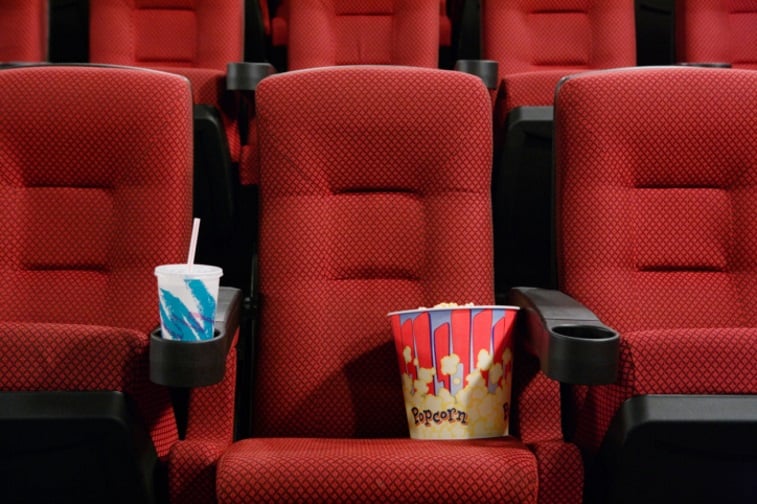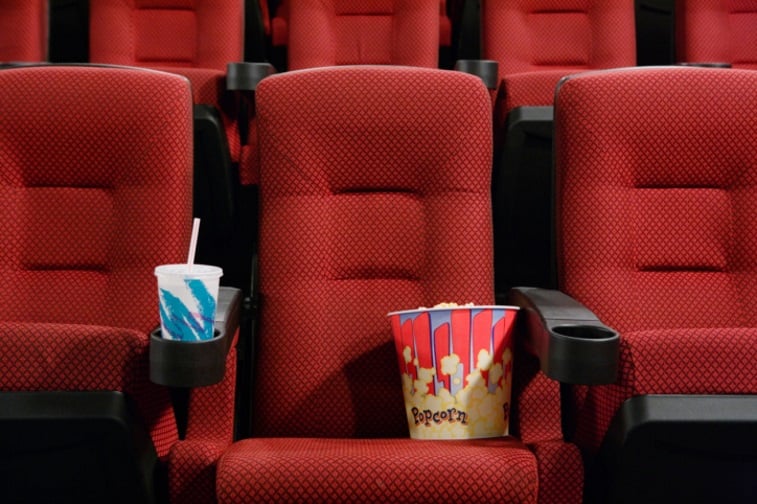 Finding a good cult classic is like stumbling upon a diamond in the rough. After days, weeks, or even months of watching dull movies, you find one that is truly great. And the best part? A quick search online reveals that there's a whole community of die-hard fans who agree.
Cult classics are the type of films that always keep fans coming back for more. They don't just watch their favorites once or twice, then forget about them. Oh, no. These fans write fan-fiction and elaborate theories, hold midnight showings, and dress up like their favorite characters. Even if you don't want to go to such extremes yourself, it's a lot of fun to peek in on the fandoms of cult movies.
But, what cult classic should you dive into first? We've collected 25 cult classics that every film buff should see. They're movies with dedicated fan bases that have stood the test of time to become touchstones of pop culture. Maybe I'm just feeling sentimental about Gene Wilder, but I think No. 13 is my all-time favorite.

1. The Rocky Horror Picture Show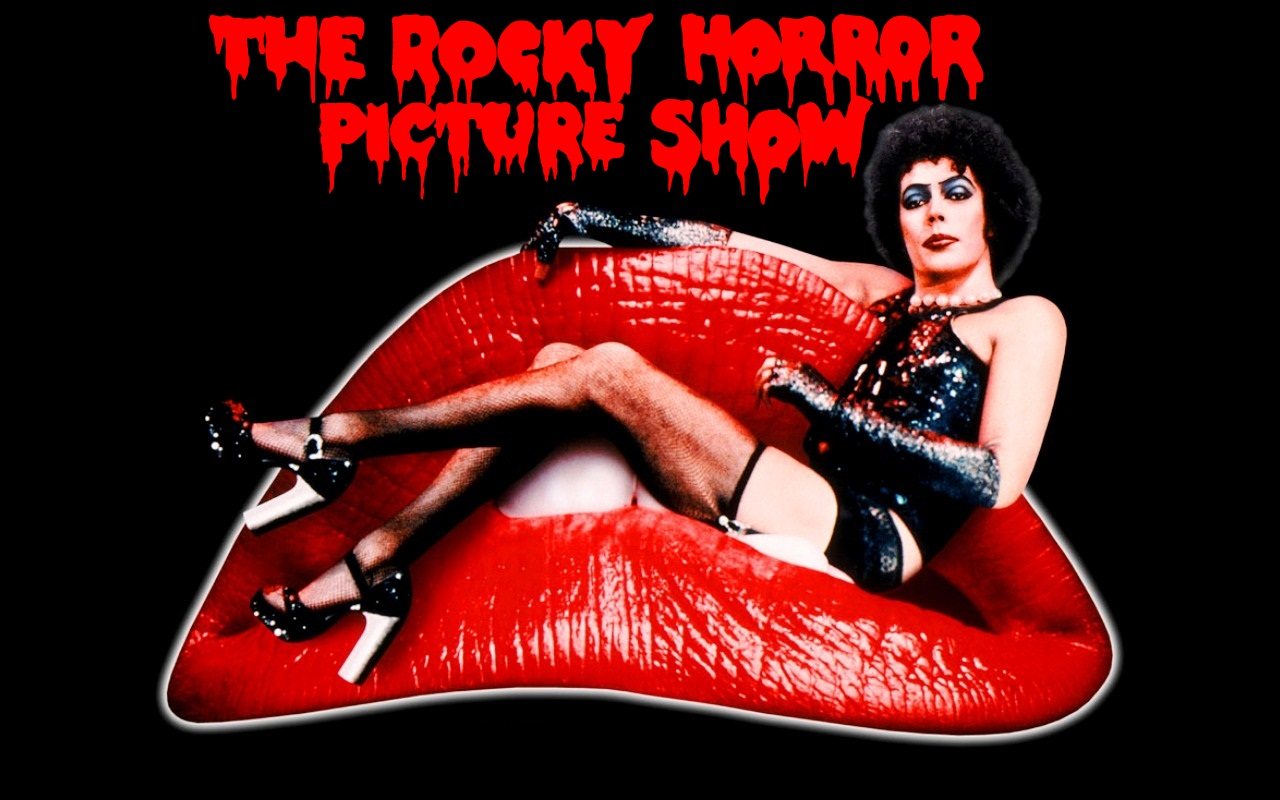 In 1976, critics weren't sure what to make of the horror/comedy/musical The Rocky Horror Picture Show, but once it began showing at the Waverly Theater in New York City the following year, it became an instant cult classic. Fans soon began to show up dressed as their favorite characters and wrote an elaborate script to interact and "talk back" to the movie. If you want to "do the time warp again" be sure to tune into Fox on October 20 for a reboot starring Laverne Cox as Dr. Frank-N-Furter and the one-and-only Tim Curry as the Criminologist.

2. Night of the Living Dead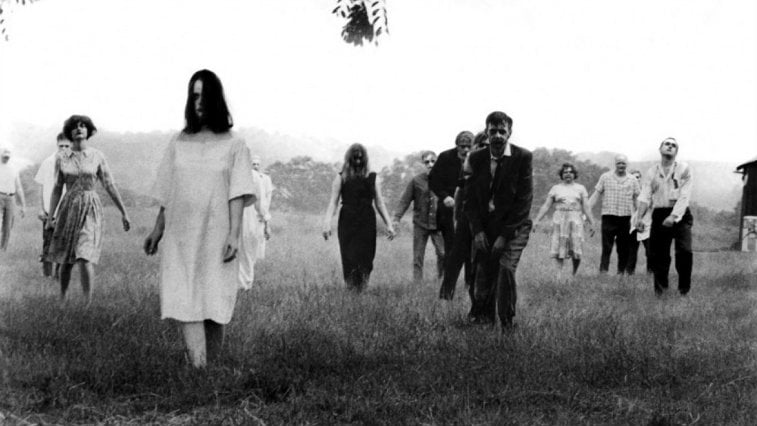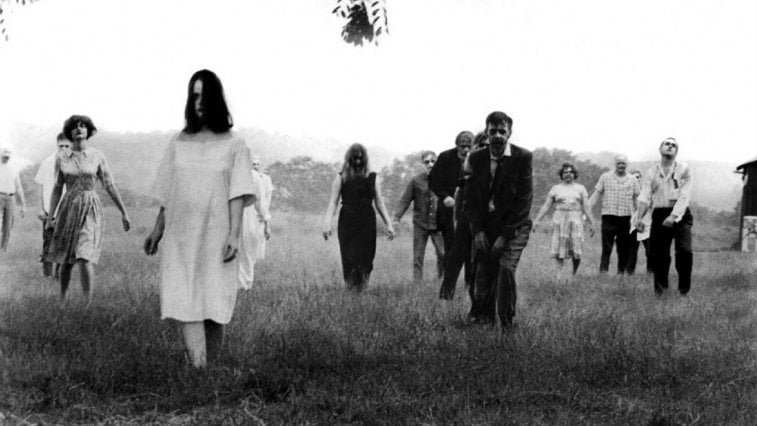 George A. Romero's Night of the Living Dead isn't just any old zombie film — it's the one that started them all. Slow-moving walkers, a group of people struggling to survive, dangers that come both from the dead and living, and other popular tropes of the genre all began with Romero. Recently, filmmaker Matt Cloude teamed up with Judith O'Dea, the original Barbara, to film a reimagining of the classic script, which is set for release in 2017. The teaser trailer looks pretty darn good!

3. Pulp Fiction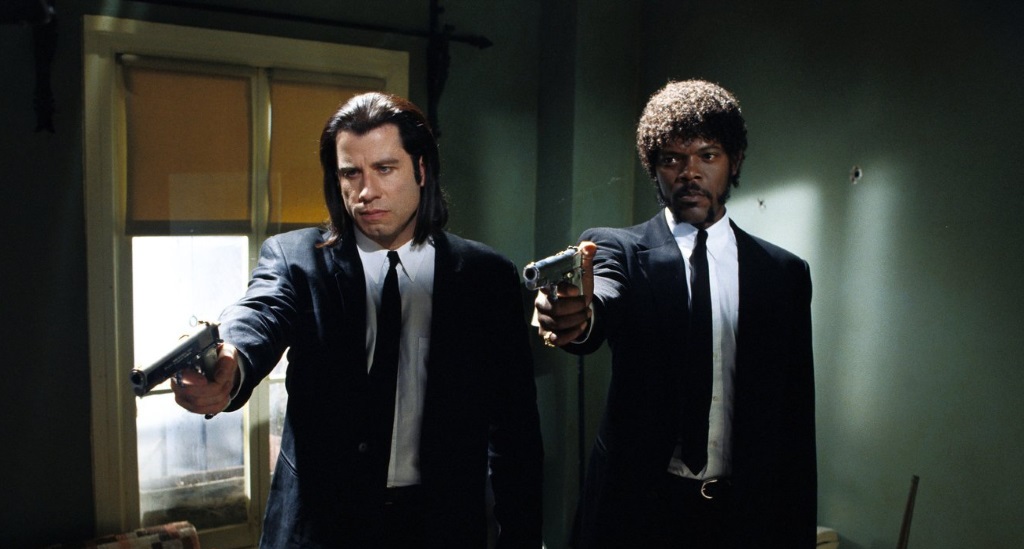 A few years ago, I made a friend of mine watch Pulp Fiction for the first time. When it ended, he turned to me with wide eyes and said, "Can we watch it again?" That moment sums up Pulp Fiction perfectly. Even if you are able to piece together the nonlinear storyline the first time around, there are many scenes you'll want to watch over and over again.

4. A Clockwork Orange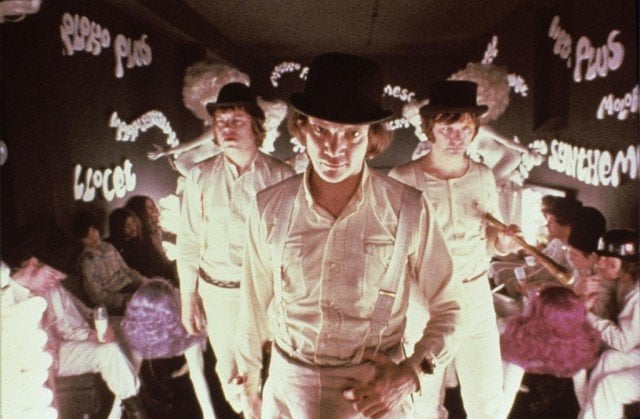 Classical music, bizarre face paint, "ultra-violence," there's plenty to keep you thinking in Stanley Kubrick's A Clockwork Orange. Based on the book by Anthony Burgess, this film will continue to creep into your thoughts long after it's over. After the movie won the New York Film Critics Award as the best film of 1971, Vincent Canby of The New York Times said, "[It] is brilliant and dangerous work, but it is dangerous in a way that brilliant things sometimes are."

5. Monty Python and the Holy Grail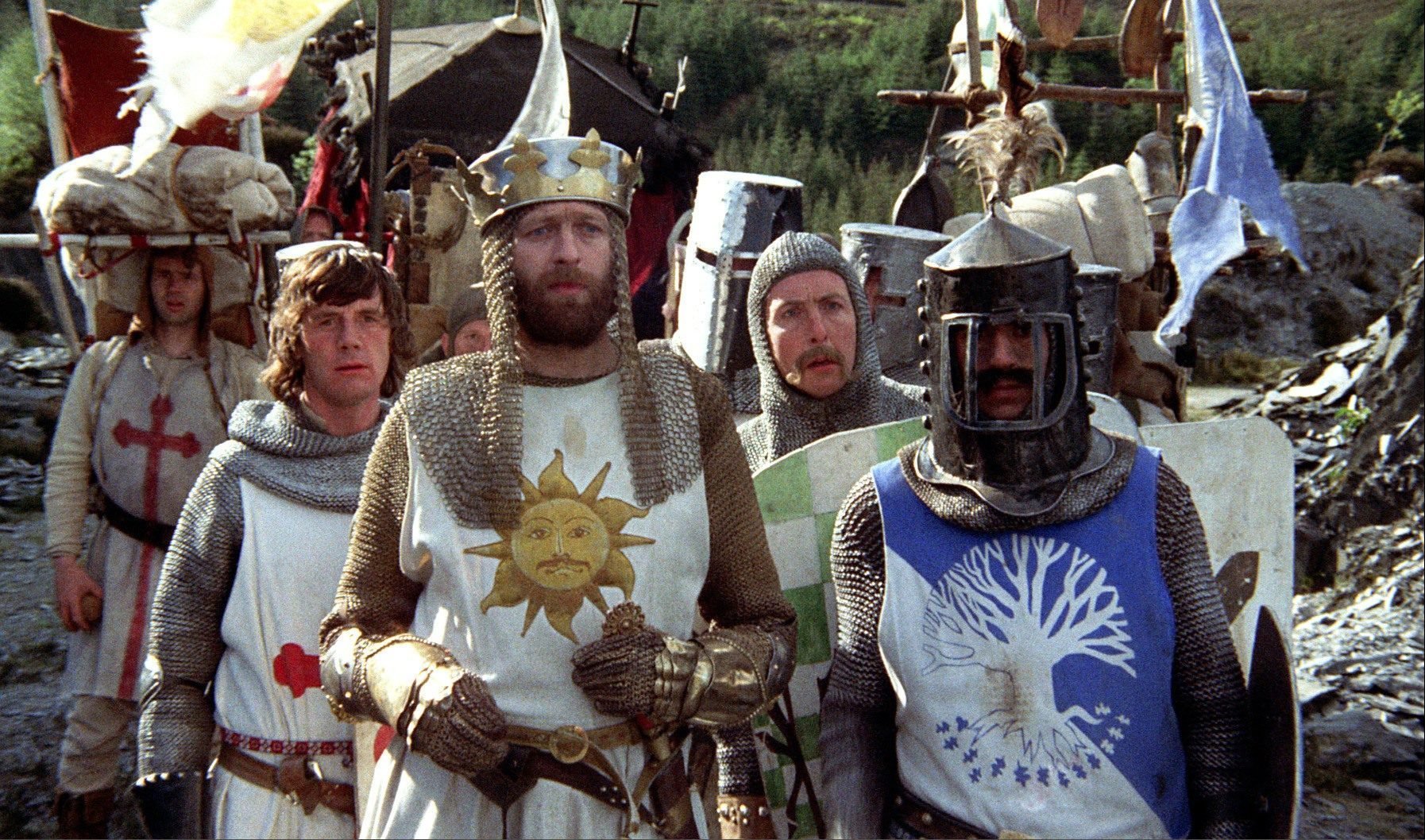 If you're a fan of British humor, you simply can't miss Monty Python and the Holy Grail. The 1974 film is an offshoot of a television show, Monty Python's Flying Circus, but the film's popularity has long outlasted that of the show. Rotten Tomatoes critics consensus calls it, "A cult classic as gut-bustingly hilarious as it is blithely ridiculous." We couldn't agree more!

6. The Big Lebowski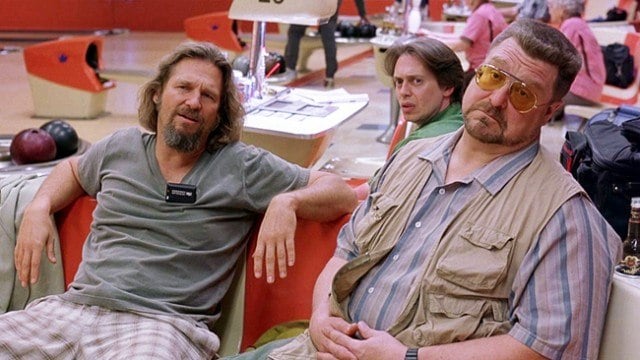 On both sides of the Atlantic, fans of The Big Lebowski meet up every year for "Lebowski Fest." They enjoy unlimited bowling, show off creative cosplay, drink White Russians, and sometimes even meet The Dude himself, Jeff Bridges. Other guests over the years have included Steve Buscemi, John Goodman, Julianne Moore, and bands such as My Morning Jacket. To join the "Achievers," check out their Facebook.

7. Reservoir Dogs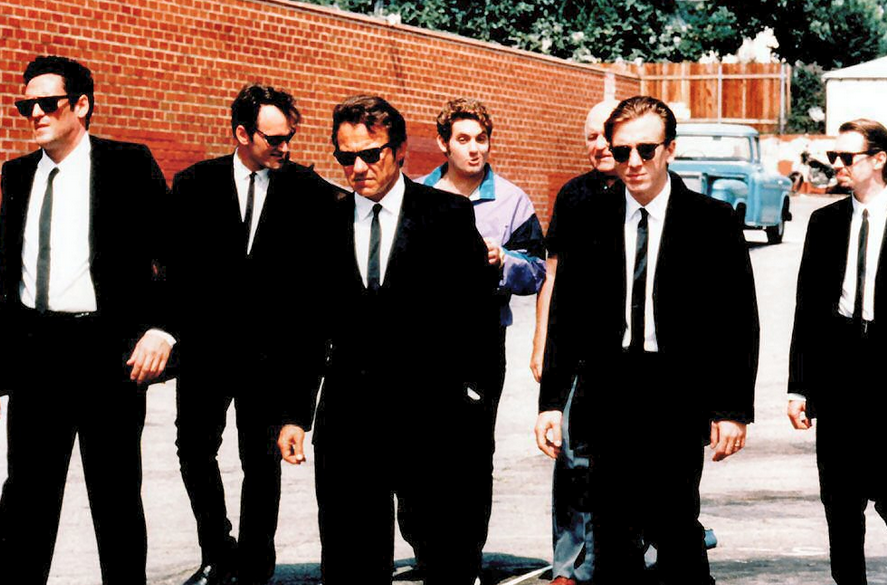 Two years before Pulp Fiction, legendary director Quentin Tarantino broke onto the scene with 1992's Reservoir Dogs. Originally, Tarantino planned to shoot the film with friends for less than half a million dollars, but when Harvey Keitel read the script, he liked it so much that he agreed to star as Mr. White and help raise $1.5 million. Today, it's remembered as one of the best independent films of all time.

8. The Breakfast Club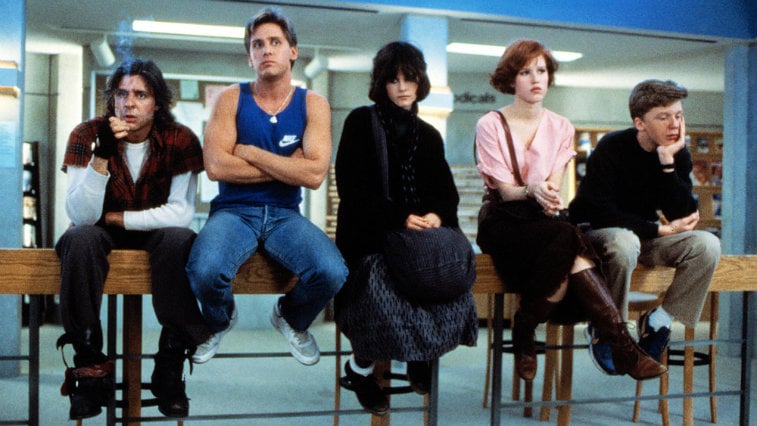 Just as Molly Ringwald and Anthony Michael Hall were wrapping up John Hughes' Sixteen Candles in 1984, he asked them to star in his very next movie, The Breakfast Club. It was an unusual decision, but after adding Ally Sheedy, Judd Nelson, and Emilio Estevez to the mix, Hughes struck gold. The five actors became known as "The Brat Pack," and later expanded their numbers to include Rob Lowe, Andrew McCarthy, and Demi Moore.

9. This Is Spinal Tap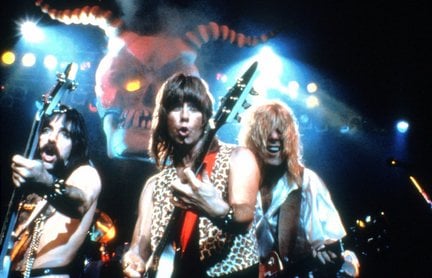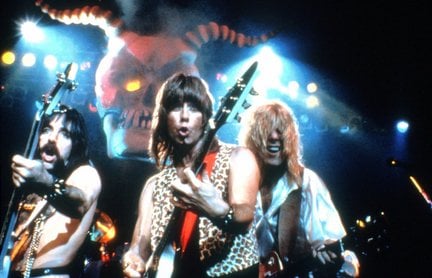 TV shows like The Office and Parks and Rec have popularized mockumentaries, but when This Is Spinal Tap came out in 1984, audiences had never seen anything quite like it. Director Rob Reiner's first film follows the fictional rock band Spinal Tap as they promote their new album, Smell The Glove. Hilarity ensues as Reiner and band ad lib most of their scenes, with guest appearances by Billy Crystal and Anjelica Houston.

10. Evil Dead 2
Director Sam Raimi had a budget of less than half a million dollars for 1981's The Evil Dead, but by the time he filmed the sequel in '87 he had over $3 million to play with. As a result, Evil Dead 2 has even more gore and special effects than the original, as well as a much larger fan-base.

11. Eraserhead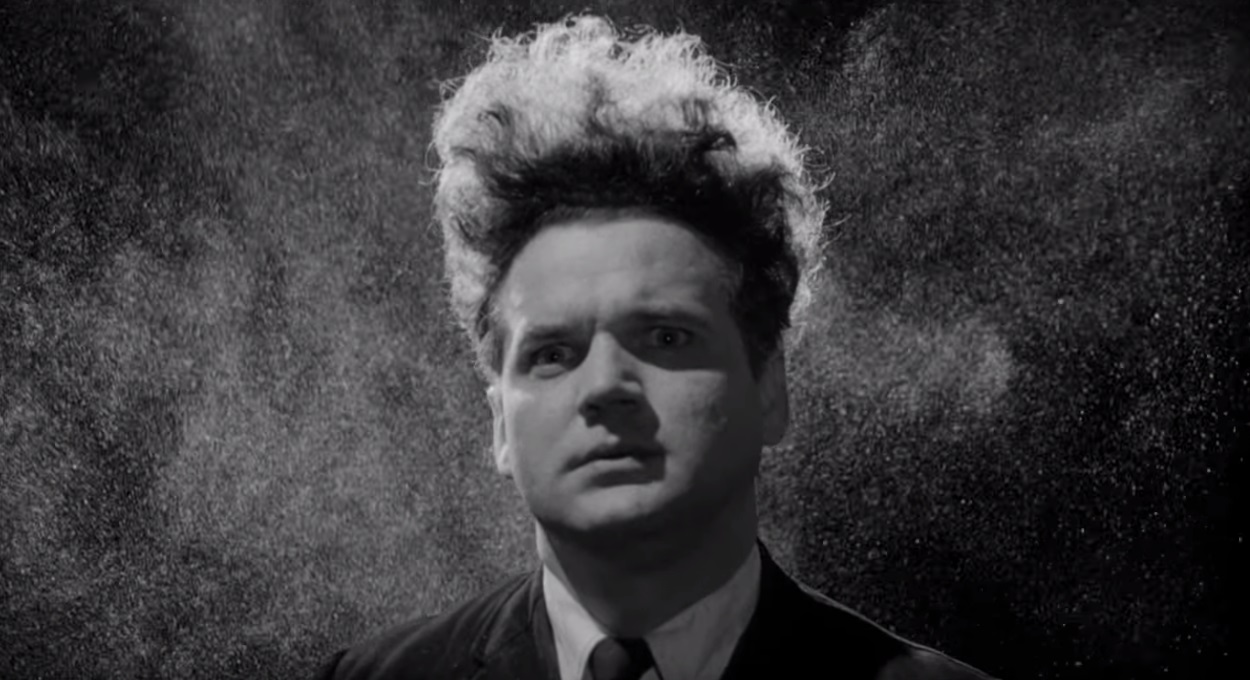 David Lynch is best known for his cult TV series Twin Peaks, but his very first film in 1977 was Eraserhead. The storyline is just as strange as the title and, like all of Lynch's work, will stick with you for a long time.

12. Donnie Darko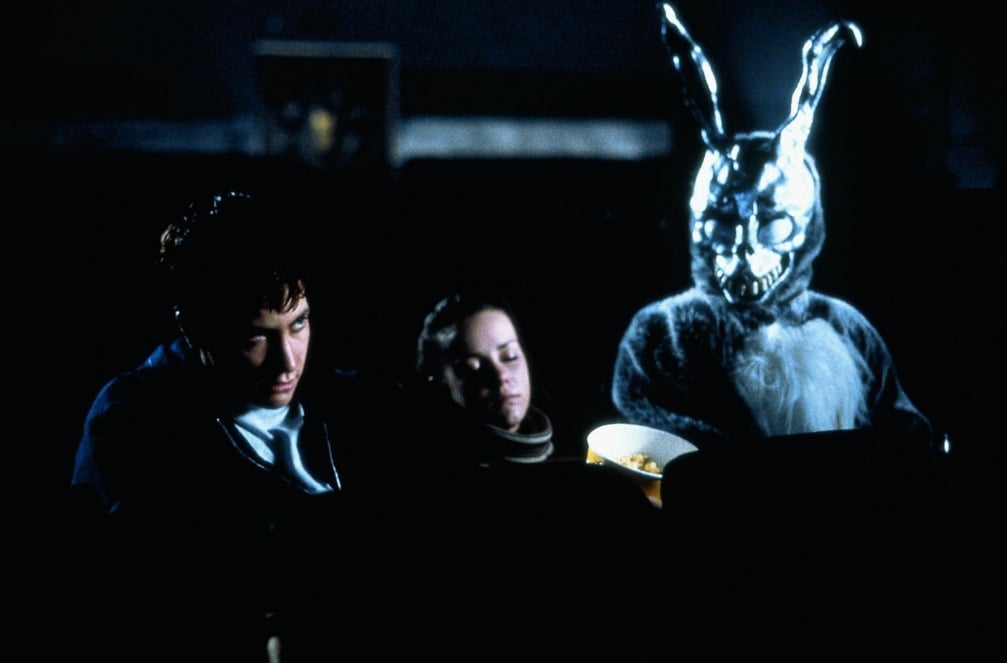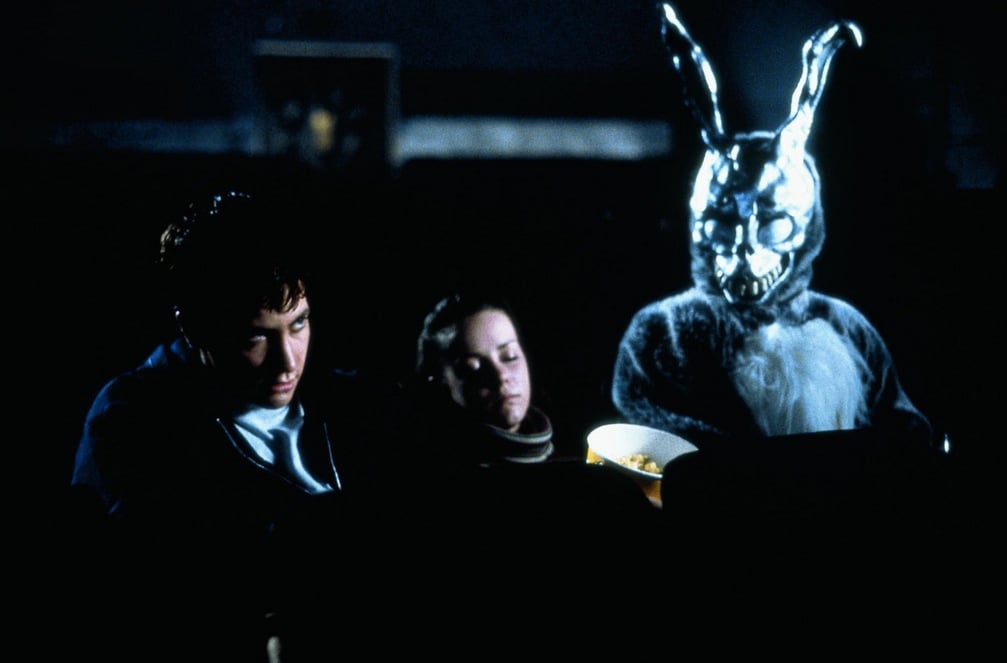 From the music to the story to the casting, everything went right in Donnie Darko. Jake Gyllenhaal stars as a troubled teen with visions of a man in a bunny suit named Frank. As strange as that sounds, it hardly scratches the surface of what this film has to offer. Incredibly, director Richard Kelly was able to attract big names to the project, including Drew Barrymore, Patrick Swayze, and Noah Wyle.

13. Young Frankenstein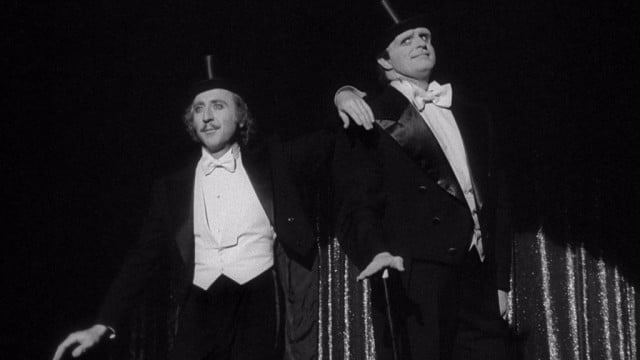 Everyone remembers Gene Wilder as Dr. Frederick Frankenstein in Young Frankenstein, but did you know that he also co-wrote the script with Mel Brooks? Brooks described the writing process, saying, "Step-by-step, ever so cautiously, we proceeded on a dark narrow twisting path of the eventual screenplay in which good sense and caution are thrown out the window and madness ensues." Their unusual approach worked, and the film is now remembered by the American Film Institute as one of the funniest American movies of all time.

14. Clerks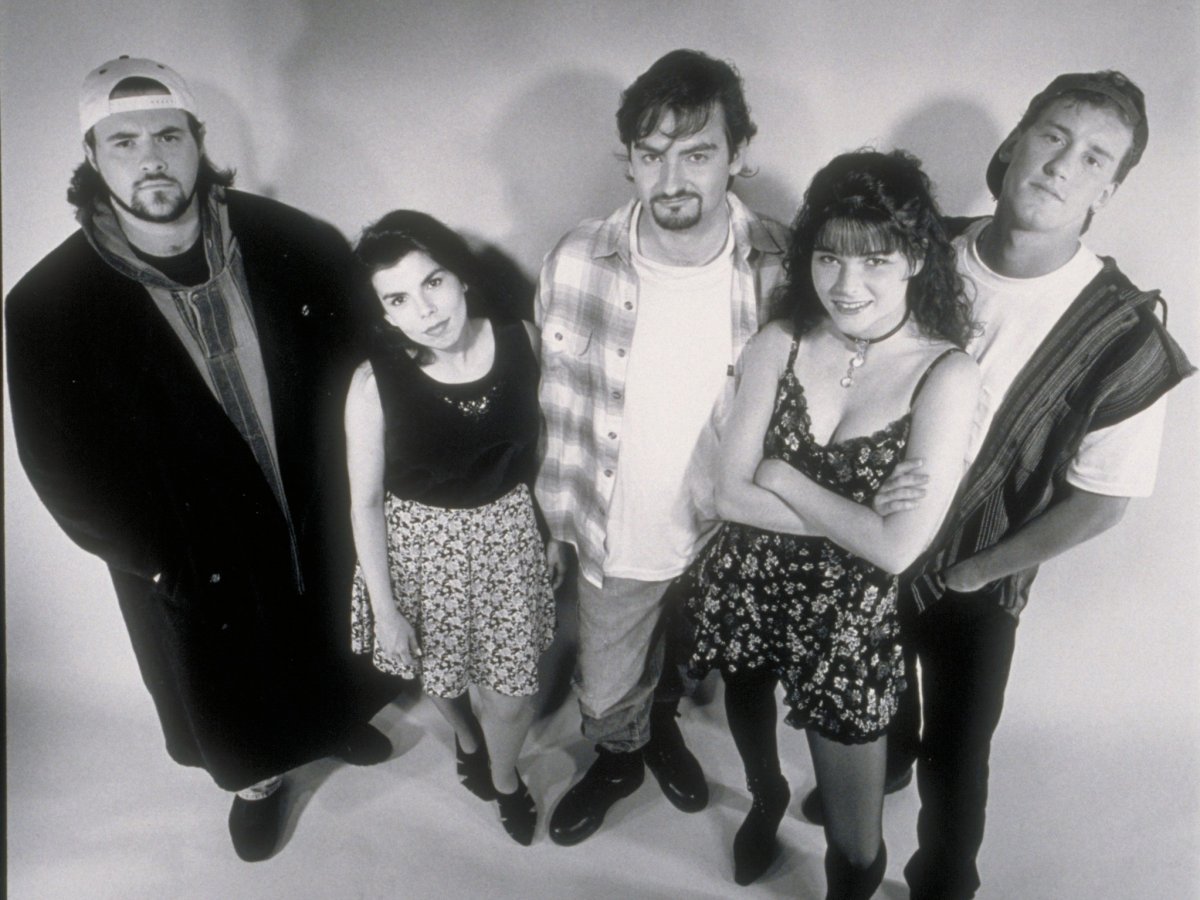 Kevin Smith had less than $300,000 to make Clerks, but, somehow, he made it work. By filming in the actual convenience store where he was employed, casting friends and family members, and sleeping as little as one hour a night, Smith not only finished his film, but made over $3 million at the box office and became a household name.

15. Fight Club
In the early 2000s, Fight Club's cult following was getting a little out of hand. Teens and adults alike were starting their own "fight clubs," many of which ended with police intervention. These days, fans seem to have calmed down, but you never can be sure – after all, "the first rule of Fight Club is: You do not talk about Fight Club."

16. Battle Royale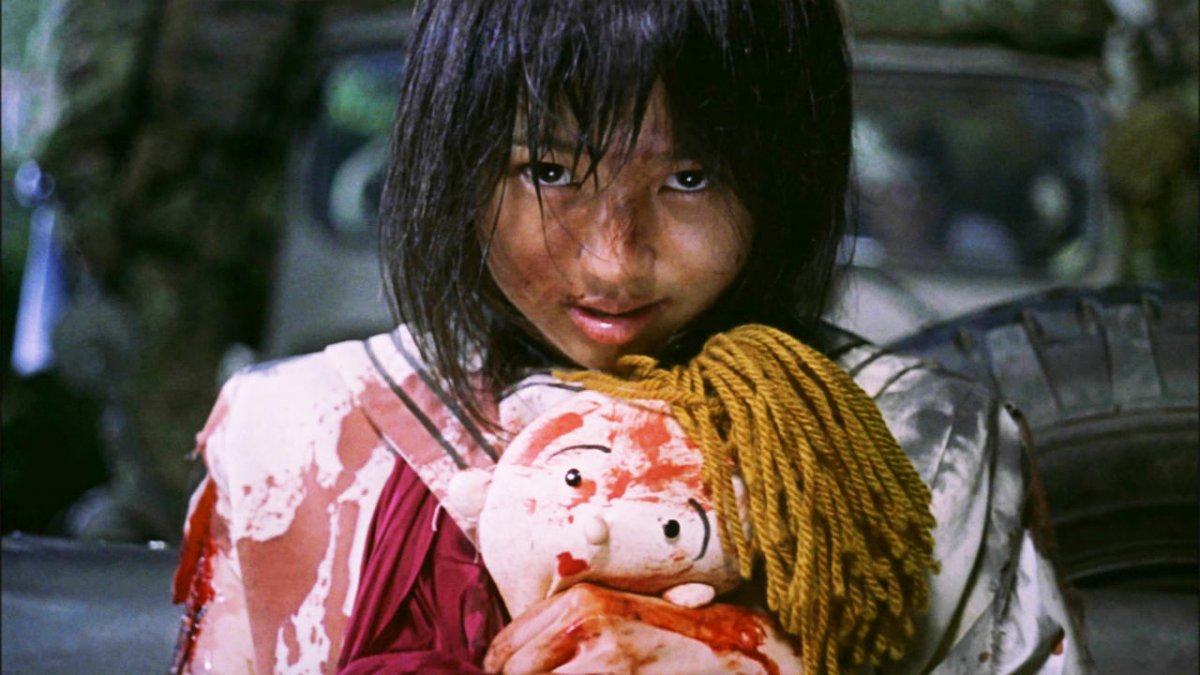 Five years before The Hunger Games, the Japanese film Battle Royale depicted the story of a group of children forced to kill each other until only one remains. As similar as it sounds to the Hunger Games universe and as much as we love Katniss, she never would have survived this arena. These deaths are way bloodier, gorier, and more extreme than anything we saw in Panem.

17. The Blues Brothers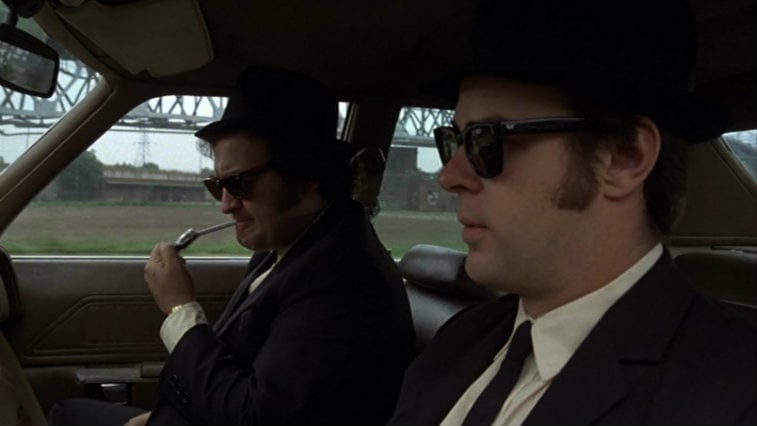 The fictional band The Blue Brothers, made up of actors Jim Belushi and Dan Aykroyd, first appeared on Saturday Night Live in 1976, but in 1980 they got their own feature-length film. However, filming delays, heavy cocaine use, and a script that called for 60 wrecked cars caused the budget to balloon to a whopping $30 million. To this day, it remains one of the most expensive comedies ever made. Sadly, just two years after the film hit theaters to critical acclaim, Belushi died of a drug overdose.

18. Easy Rider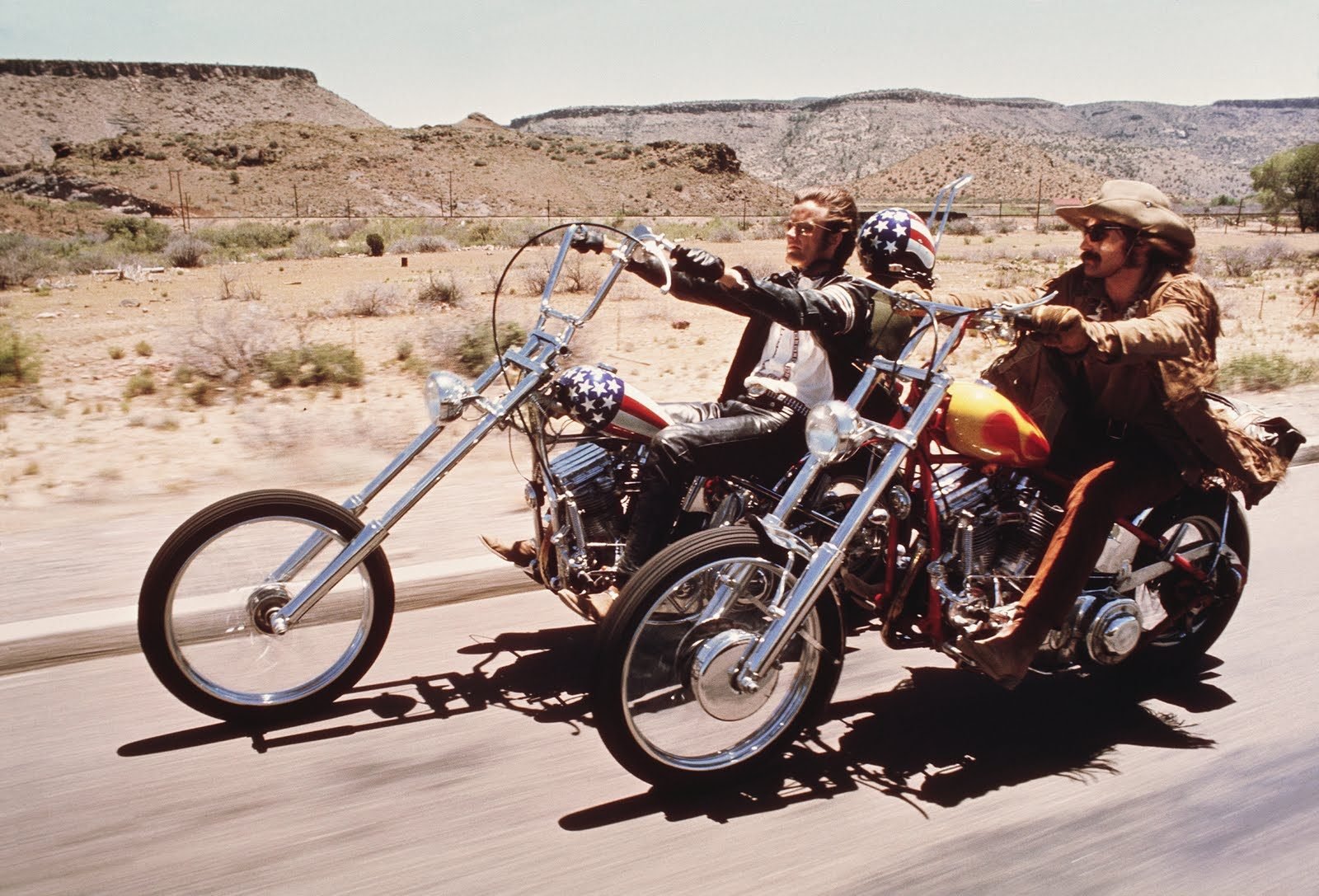 No movie touches on the counterculture of the 1960s quite like '69's Easy Rider. Co-authors of the script Dennis Hopper and Peter Fonda starred as the leads of the "road movie," and even admitted that the drugs they used on screen were real. Hopper later claimed, "The cocaine problem in the United States is really because of me. There was no cocaine before Easy Rider on the street. After Easy Rider, it was everywhere."

19. Plan 9 From Outer Space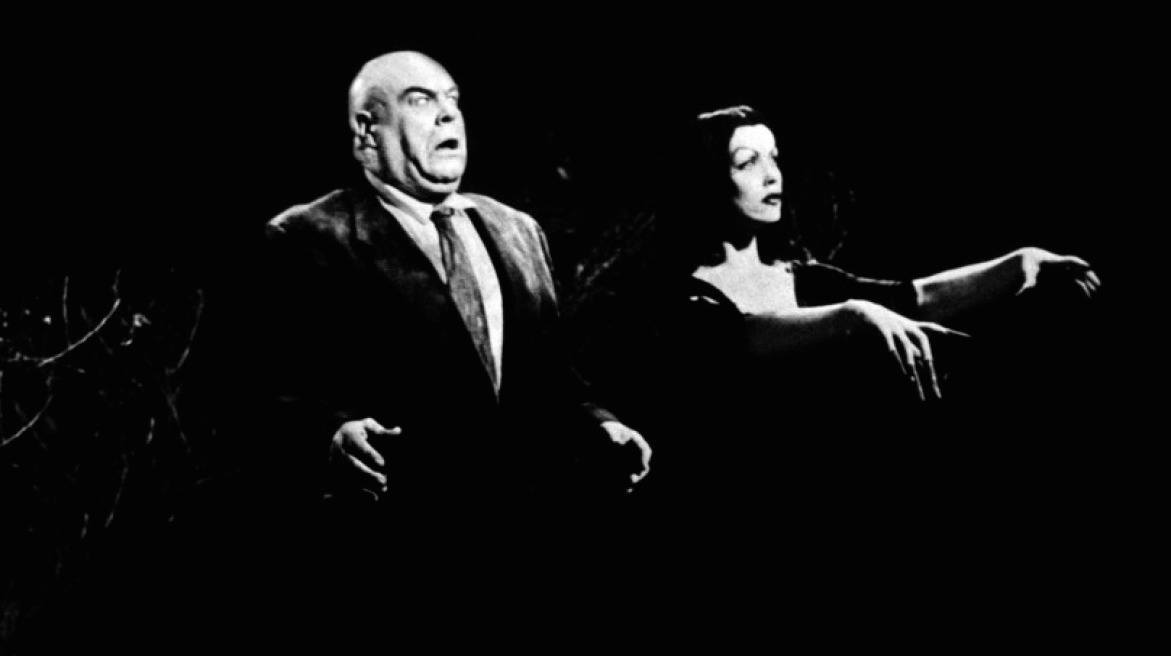 Many critics have called director Ed Wood's Plan 9 From Outer Space the best/worst movie ever made. The acting was bad, the props minimal, and the storyline about zombies from outer space loose at best, but there's something about the film that makes it endearing to this day. Also worth a watch is Tim Burton's biopic Ed Wood starring Johnny Depp, which explores the filmmaker's life and the making of Plan 9.

20. The Warriors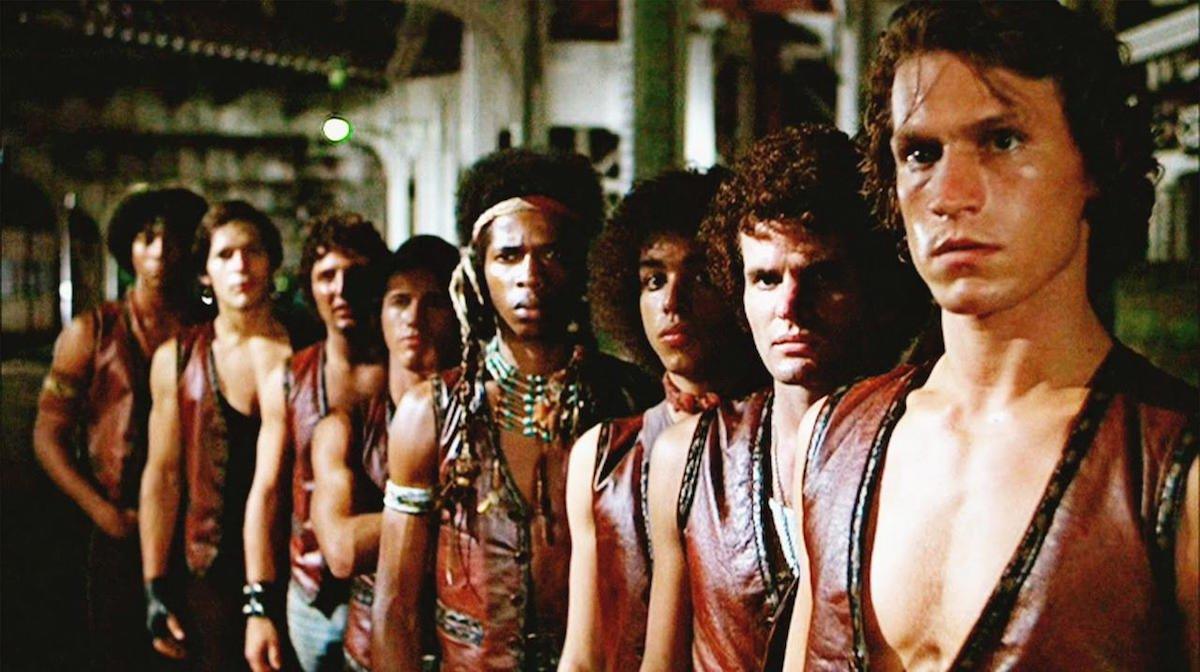 You might have seen a lot of gang movies, but I can guarantee that you've never seen one quite like The Warriors. With its comic book cut scenes and elaborate costumes, the 1979 film was far ahead of its time, but after three moviegoers were killed on their way to or leaving the cinema, it picked up a cult status. The only question now is, "Can you dig it?"

21. Dazed & Confused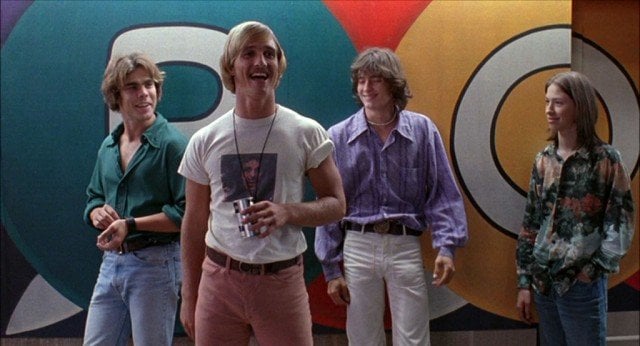 It doesn't matter how many times I've seen Dazed & Confused, it always makes me smile. It's no surprise that this one has a cult following – nearly everyone can identify with its carefree portrayal of youth. Those were the days!

22. Reefer Madness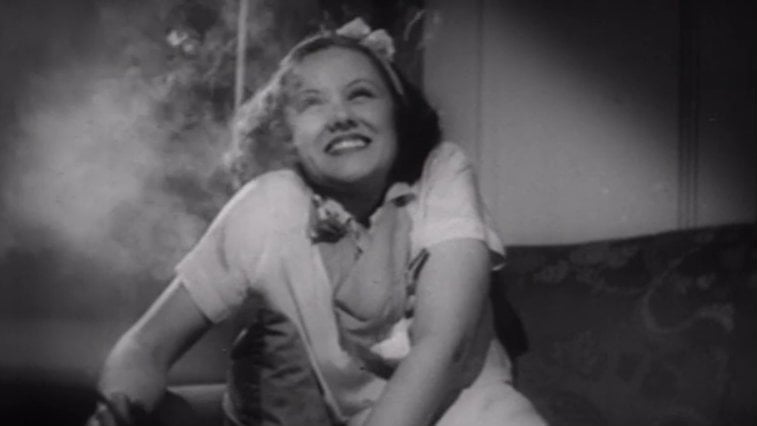 Reefer Madness was made as a propaganda film touting the dangers of marijuana in the 1930s, but in an ironic twist of fate, it's now often enjoyed by college students while they get high in a dorm room. The film's claims that marijuana can incite rape, manslaughter, suicide, and hallucinations are so far-fetched, the film has become an object of humor rather than morality.

23. Cannibal Holocaust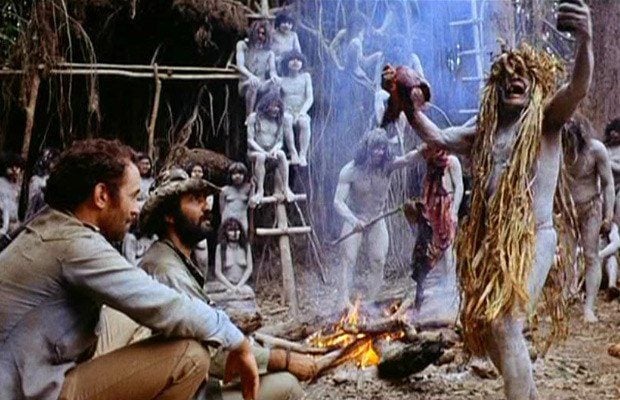 Do not, I repeat, do not watch Cannibal Holocaust if you have a weak stomach. The 1980 Italian horror film shocked audiences and law enforcement alike, who actually conducted an investigation to make sure that no humans were killed while filming. What had looked like real deaths were clever special effects, but, sadly, the violence toward animals was real. To this day, it's considered one of the most controversial movies of all time and remains on the ban list in several countries.

24. The Room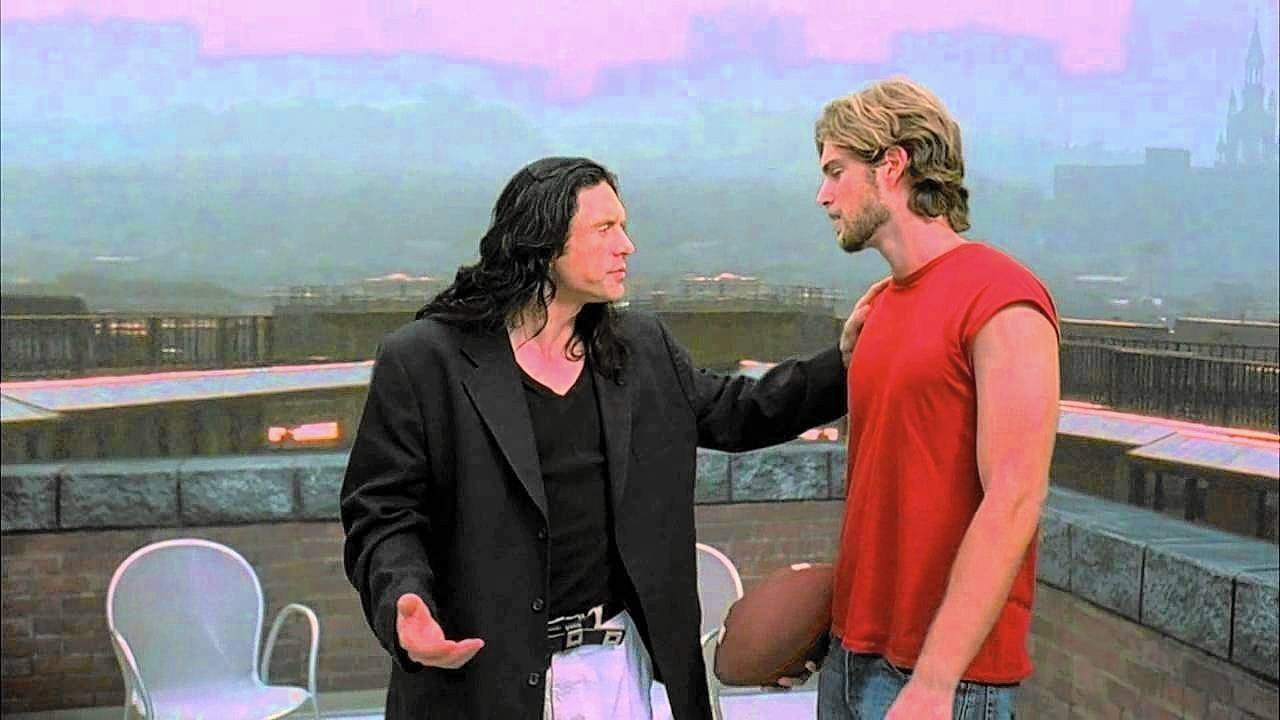 Without a cult following, 2003's The Room would have been forgotten long ago. From start to finish, the film is a complete disaster – or is it actually brilliant? It's hard to know the true intentions of Tommy Wiseau, who wrote, directed, produced, and starred in the film, but he found a niche with fans who introduced audience reactions to early screenings. Much like fans of The Rocky Horror Picture Show, they dressed up, yelled insulting comments at the screen, and brought along props, such as Wiseau's ever-present football.

25. Blade Runner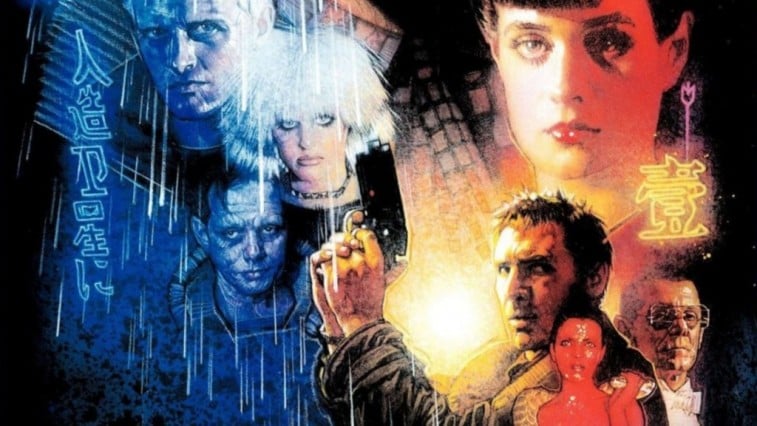 Most people picture Star Wars or Indiana Jones when they think of Harrison Ford, but why not Blade Runner? The 1982 Ridley Scott film is considered by many to be among the best science fiction films ever made, but even with that claim to fame, it's flown under the radar. However, thanks to a dedicated cult following, the movie was added to the National Film Registry as "culturally, historically, or aesthetically significant film" in 1993.