The Cutest Pictures of Prince Harry and Meghan Markle from Their First Year of Marriage
Meghan Markle and Prince Harry, the Duchess and Duke of Sussex, are celebrating their first wedding anniversary today. The royal couple's been married for a year and they've given us a slew of cute photographs in that time. Arguably, all of their photos are cute but we rounded up some of our favorites. Keep reading to take a look back at the cutest, most adorable moments captured on camera from the couple's first year of marriage.
Prince Harry and Meghan Markle get cozy on the beach in Australia
During their 16-day tour of Australia, Fiji, Tonga, and New Zealand, the Duke and Duchess of Sussex held hands and touched each other. Royal protocol is to keep the public displays of affection (PDA) to a minimum because when they're on tours or at royal engagements, they're "on the job" or working.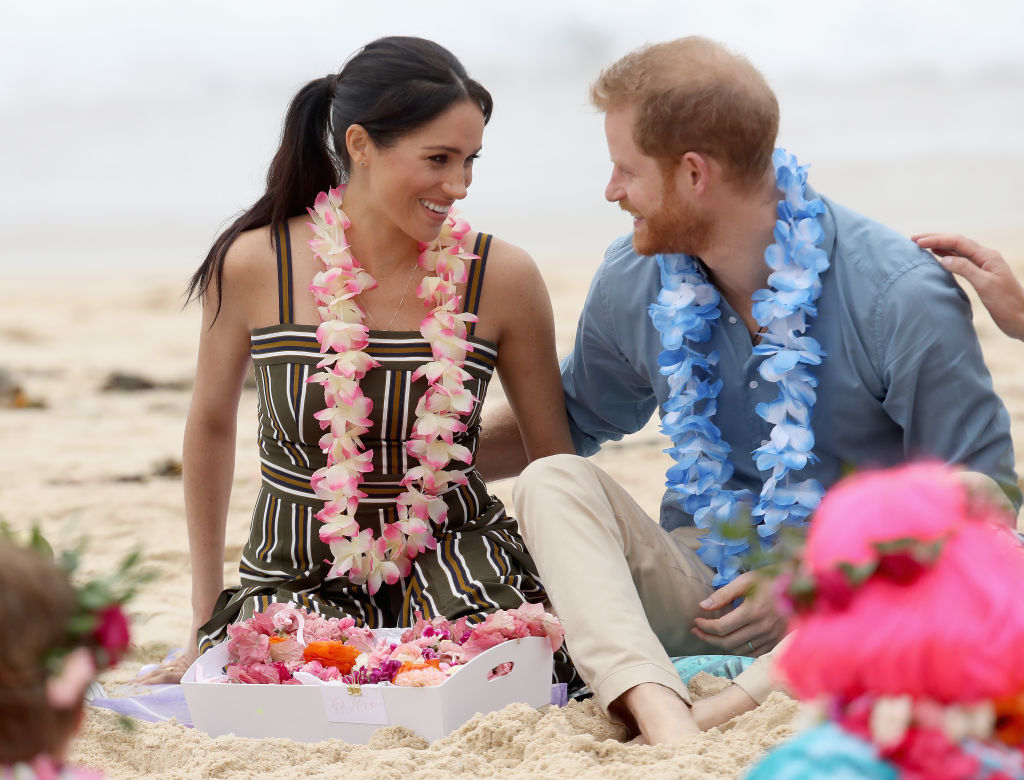 We got a glimpse of some PDA between Markle and Prince Harry on Bondi Beach in Australia. They sat in the sand together wearing smiles on their faces and leis around their necks.
The newlyweds after their royal wedding
The cutest photos of Meghan Markle and Prince Harry wouldn't be complete without an image from the royal couple on the day of their wedding.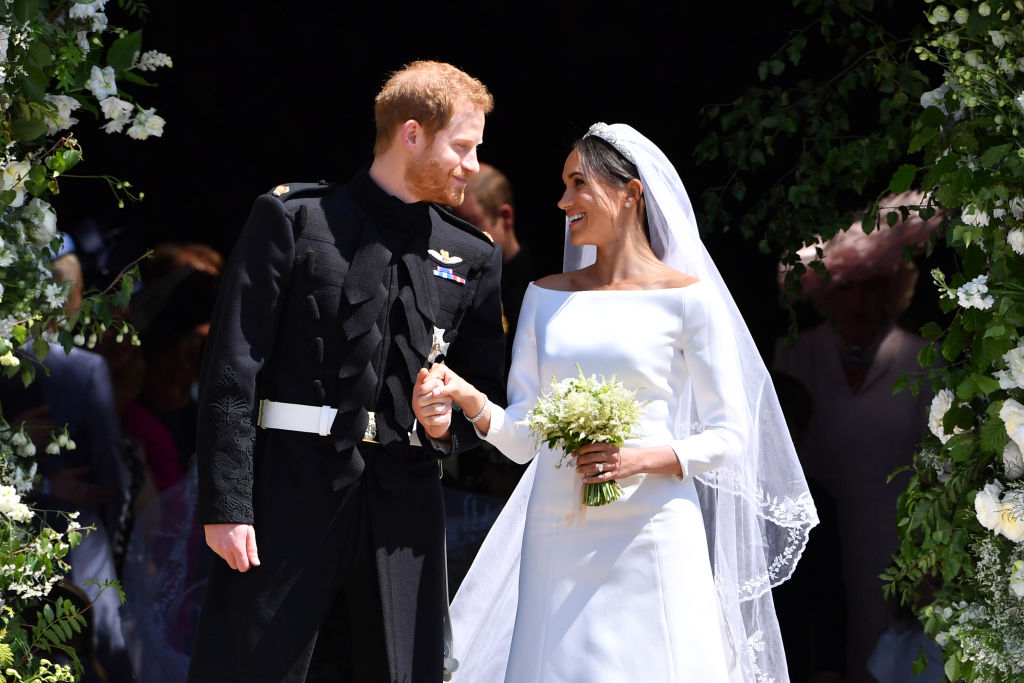 There are many cute photographs (and probably many more we haven't seen from the royal wedding reception) of the Duke and Duchess of Sussex on their wedding day.
This one features the couple leaving St. George's Chapel following their ceremony. Moments later the couple shared their first kiss as a married couple on the steps of the chapel.
First photo with baby Archie
Another photograph we had to include is the most recent snapshot of the couple with their newborn baby, Archie Harrison Mountbatten-Windsor. Markle gave birth to Archie on May 6, 2019, at 5:26 a.m. at Portland Hospital in Westminster, England.
As pictured, the new parents may be seen fawning over their new baby boy. The royal couple introduced Archie to the public during a photocall in St. George's Hall at Windsor Castle.
Markle wore Prince Harry's jacket while they walked hand-in-hand through the forest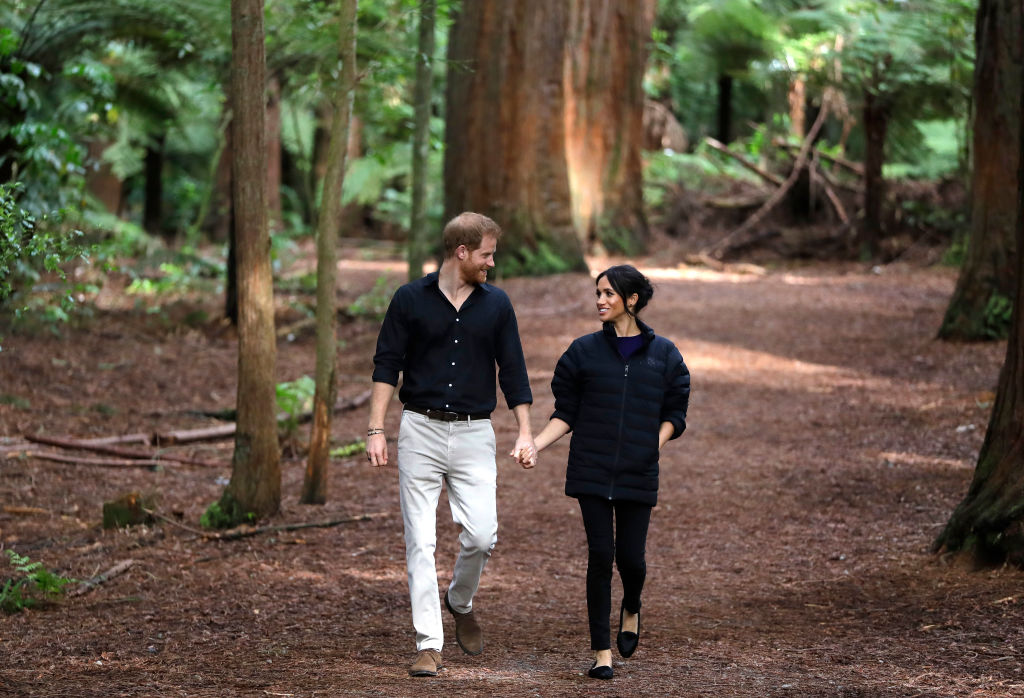 Another shot from their 16-day tour is this one of the couple taking a romantic stroll through the Redwoods Tree Walk in Rotorua, New Zealand, on October 31, 2018. Markle wore her husband's puffer jacket he'd worn on a previous royal engagement.
Prince Harry gives speech while Markle holds umbrella for him
Keeping her husband dry during rain showers, Markle adorably held an umbrella over Prince Harry while he addressed the crowd at a local park in Dubbo, Australia.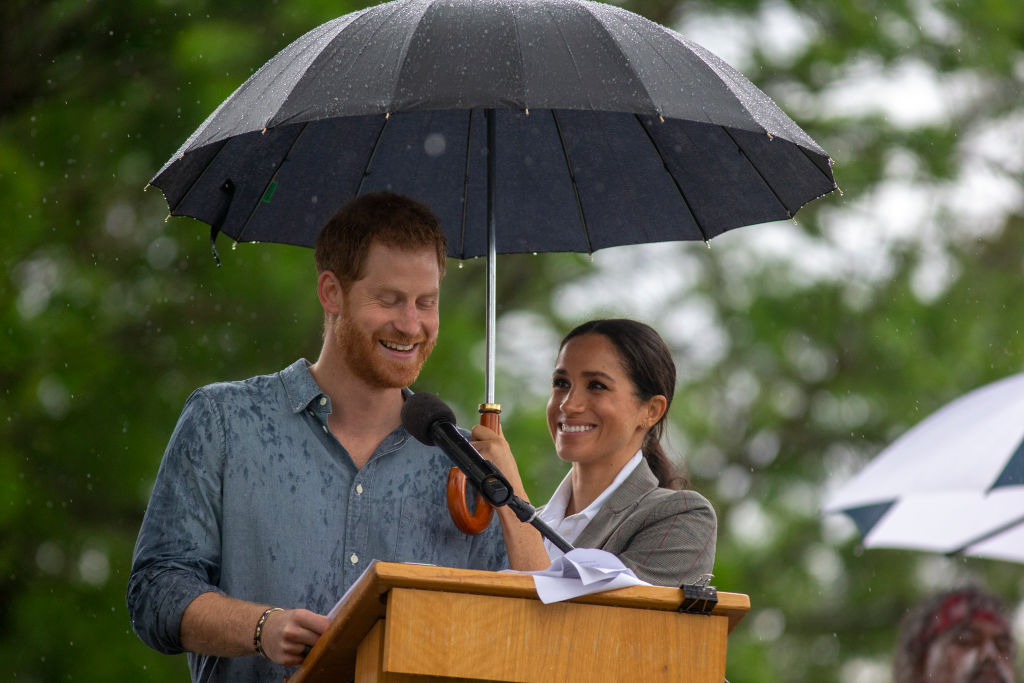 Their official royal tour proved to be a goldmine of cute photos. Let's hope they keep the cute moments alive on their next royal tour.
Prince Harry and Meghan Markle show PDA in Morocco
During their royal visit to Morocco, Prince Harry and Markle melted the world's collective heart with more PDA.
Markle leaning against her husband made the world jump for joy because royal PDA isn't something often seen.
Prince Harry and Markle kiss after polo match
A little more than two months after their wedding, Markle and Prince Harry shared their second public kiss as a married couple.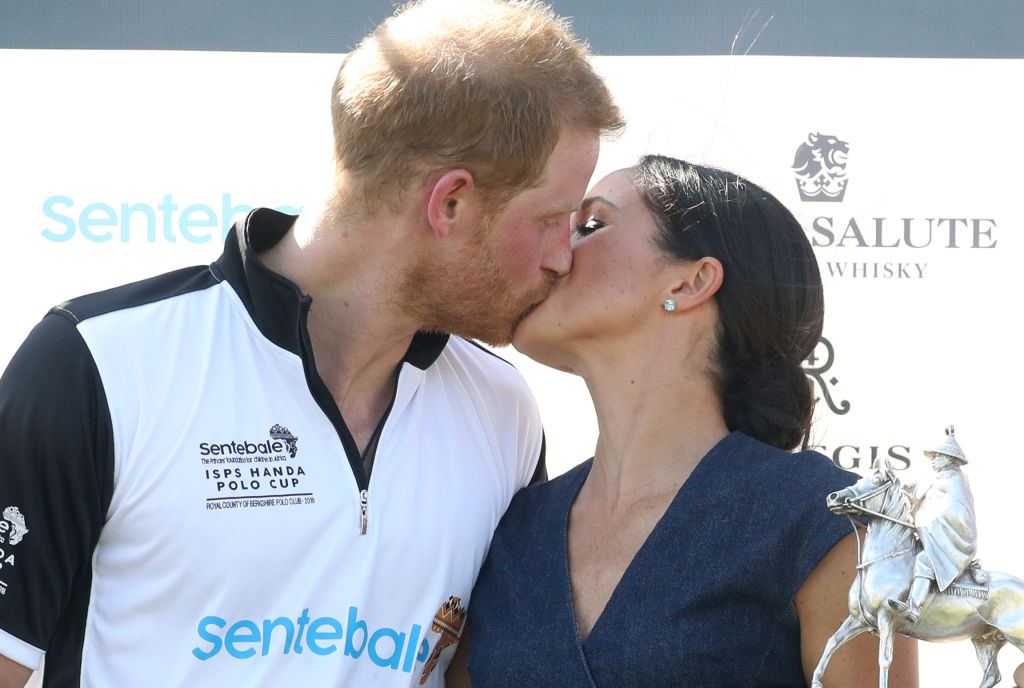 They kissed after the Sentebale Polo match held at the Royal County of Berkshire Polo Club on July 26, 2018, in Windsor, England.