DaBaby Slammed by Fans for Chick-Fil-A Post
After receiving some backlash for a tweet that he sent out in the middle of protests and uprisings following George Floyd's murder, DaBaby is facing some fresh criticism. Many fans are upset that he tweeted out a bag from Chick-Fil-A and have taken him to task.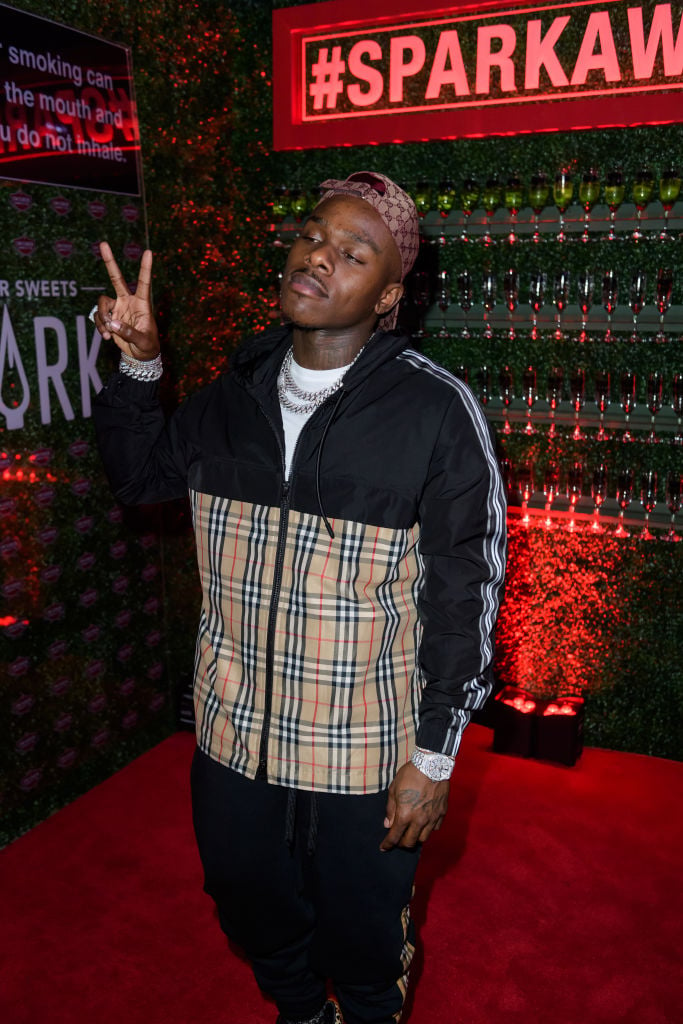 DaBaby has been under controversy lately
With all of the protests and uprisings going on across the county, DaBaby garnered backlash for several of his posts on social media that people have deemed insensitive. At the time of publishing, he also has not posted anything on his Instagram feed about the protests.
Referencing lyrics from his song "Rockstar," he tweeted, "Brand new Lamborghini 🖕🏾a COP car," and many fans called him out on the timing of the tweet. After being called out, he posted a series of tweets explaining himself, noting that he is a victim of police brutality. He wrote in part, "I'm a real life victim of racism & police brutality. 95% of the people yapping on the net aint never been beat up by the police & charged w/ some s**t they ain't even do, I HAVE," he shared a few days ago on twitter.
RELATED: DaBaby's 'Bop' Music Video was Co-Choreographed by DaniLeigh
He continued, "If n****s knew better they would know it ain't just the police, it's f**k da LAW period. The whole system. S**t been corrupted, and a lot of us really victims of it, s**t I got cases open RIGHT NOW. Stay focused w/ your fight, out smart em."
Fans are not here for his Chick-Fil-A promotion and he claps back
Earlier this week, DaBaby found himself in controversy again after tweeting a bag from Chick-Fil-A. Fans took issue with the fact that he was tweeting about ordering food from a corporation that supports President Trump. Chick-Fil-A has also been criticized for donating to charities with anti-LGBTQ beliefs.
RELATED: Lil Baby Says That People Wanted Him to Have Beef With DaBaby
One person tweeted DaBaby, saying, "Real talk, we don't want to see your chick fil a on the TL right now…🤷🏽‍♀️. It's a lot going on in the World right now if you didn't know." Someone else said, "DaBaby sir we've canceled them."
Some fans defended the rapper though. "Can't even post a chicken sandwich anymore without someone getting upset," tweeted one person.
DaBaby ended up deleting the original tweet, but sent out a series of tweets acknowledging the backlash. "D**n I ain't know n****s couldn't eat chic fila Ima head out ✌🏾."