'Dance Moms' Abby Lee Miller Just Told Felicity Huffman Who to Avoid in Prison
The college admissions scandal reminded us just how far some rich folks will go for their kids — and two actresses certainly didn't come out unscathed. Felicity Huffman and Lori Loughlin were caught taking part in expensive bribes that helped their kids get into college — and now, People reports Huffman has pleaded guilty for paying $15,000 to have her daughter's SAT scores doctored.
It appears both Huffman and Loughlin may be facing prison time, and another star infamous for her prison sentence — Abby Lee Miller of Dance Moms fame — has some advice for Huffman. Here's the advice Miller just gave Huffman, as well as who the Dance Moms star says Huffman should be most careful of while locked up.
Abby Lee Miller spent 8 months in prison from fraud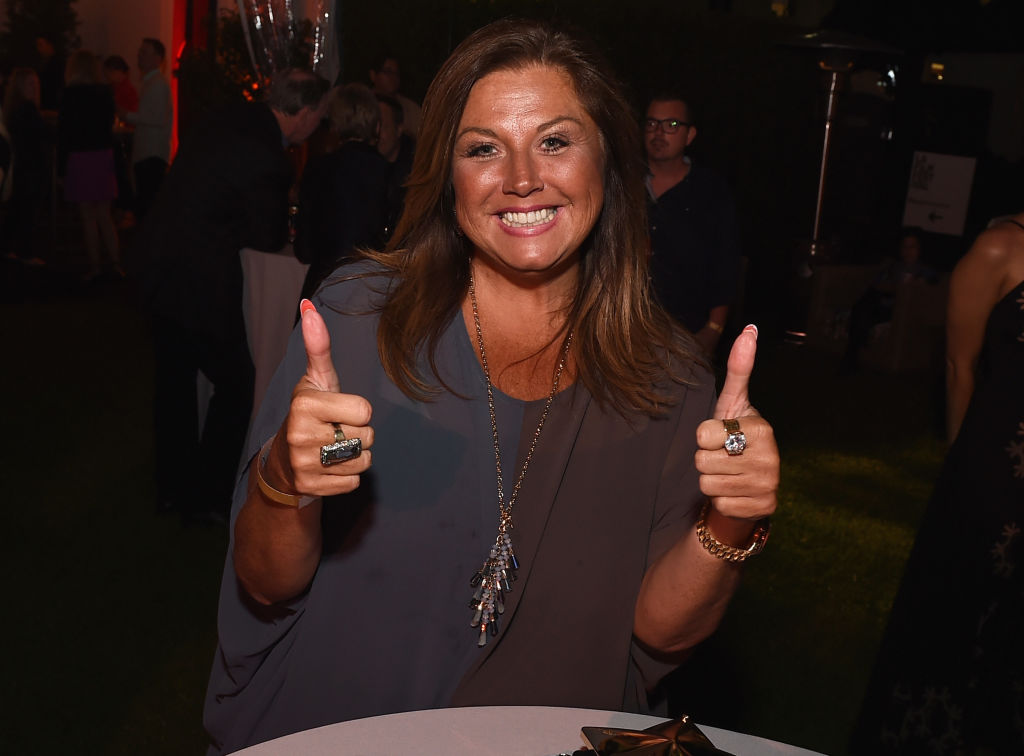 We remember when Abby Lee Miller was just known as the tough-love dance studio owner on Dance Moms — but between her highly-publicized prison stint and her cancer treatments, she's now all over the news for her personal life. People reminds us Miller was charged with bankruptcy fraud back in 2015 after she tried to hide $775,000 in income from her TV endeavors. Not only that, but she was also accused of giving her friends $120,000 and asking them to carry it in their luggage. She was then sentenced for 366 days in federal prison on May 2017.
Miller ended up spending eight months of her sentence in prison and then was transferred to a halfway house. "Sometimes in life you make mistakes I trusted the wrong people and didn't pay any attention to things I should of. I'm more than sorry for the mistakes I have made," Miller said. Unfortunately, her battles didn't end there, as she was then diagnosed with cancer shortly after her release. But she learned a lot while in lock-up and has a few wise words for other famous folks.
She just told Felicity Huffman to be careful of the prison guards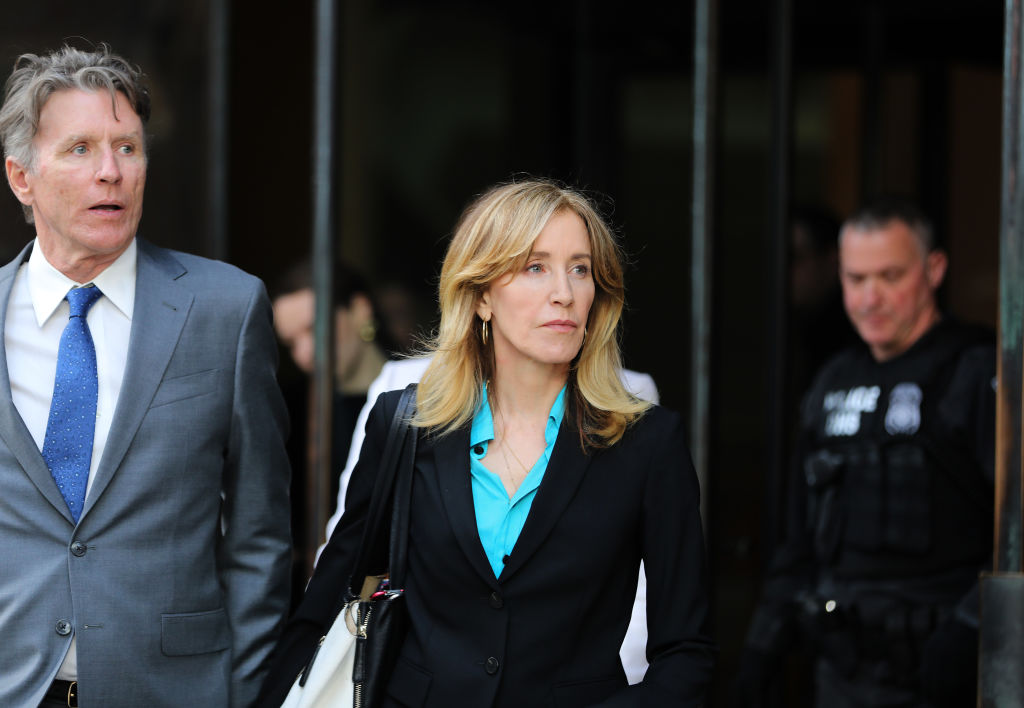 Huffman will likely be facing between four and 10 months in prison, and Miller told Inside Edition what Huffman should expect. While Miller maintains that she met "some of the kindest, nicest most intelligent women" while locked up, she did tell Huffman to be wary of the prison guards. "She's a big star and I think when she gets there, they're going to be out for her. And I don't necessarily mean the other inmates, I think they will welcome her with open arms. … It was definitely the guards," Miller told Inside Edition. She then added, "They're supposed to call you by your name or by your number. They would say, 'Where's that Dance Moms lady? Where's that dance lady? We're going to get her.'"
As for Miller's final advice, she also suggests, "Be respectful of everyone. Keep a very low profile. Be kind to people. Tell your story but listen." As for Lori Loughlin, Miller also has a few words for her, too — and that's to admit guilt. "They don't like you to fight it. They like you to say, 'I was wrong, punish me, I'll do my time and let's move on.'"
Miller also blames her prison time for making her paralyzed
One of the biggest reasons Miller's warning Huffman about prison is because she believes her prison sentence is partially to blame for the illnesses she developed. Miller told Inside Edition that the prison took away her medications to treat diabetes and thyroid disease. She believes that because she was unable to treat her ongoing illnesses appropriately, this may have made the tumor that wrapped around her spine worse. "I think taking my medicine away led to this entire issue and the reason I'm in a wheelchair and I'm handicapped," she said.
We're not sure what the outcome of Huffman and Loughlin's legal cases are just yet, but we wouldn't be surprised if they seek Miller out for further guidance. As of now, Miller is still recovering from cancer and learning to walk again, but she's hopeful for what the future holds now that her legal troubles are far behind her.
Check out The Cheat Sheet on Facebook!