'Dancing With the Stars': You Won't Believe How Much Weight These Celebrities Lost!
Each season, we watch eagerly as our favorite celebrities compete on Dancing With the Stars and clamor for the prize and title of the champion. As they learn different dance moves and techniques, celebs on Dancing with the Stars might even lose more than they gain.
Contestants have shed major pounds on Dancing With the Stars.  You won't believe how much weight some of your favorite celebrity competitors have lost.
Sasha Pieterse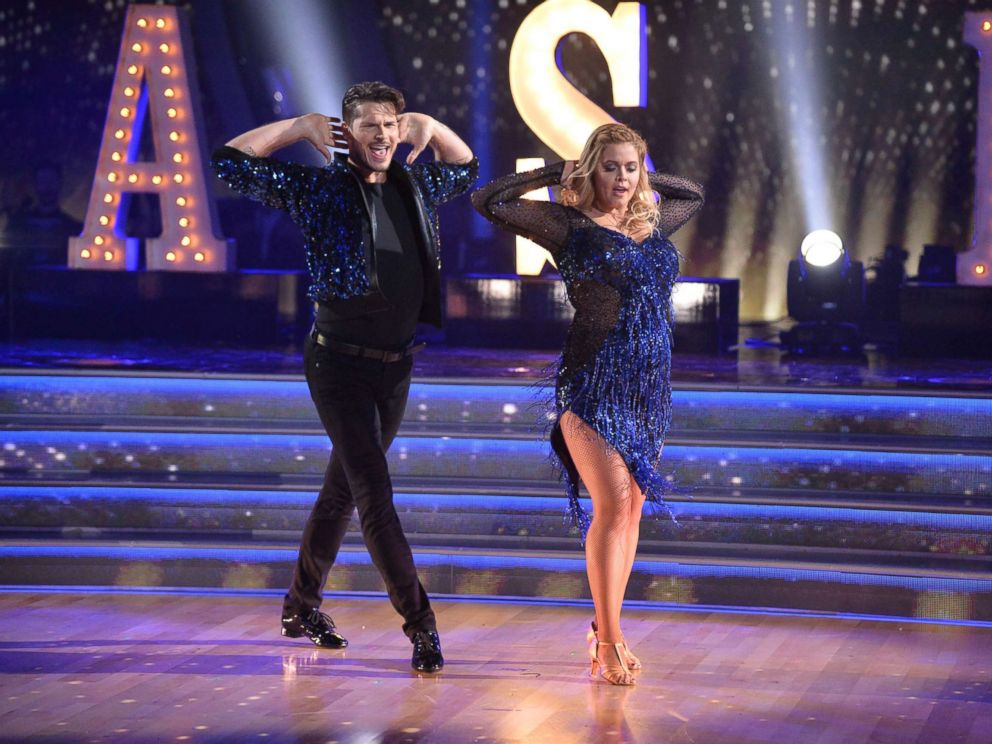 Pretty Little Liars alum Sasha Pieterse has been struggling with her weight since being diagnosed with Polycystic Ovary Syndrome (POS). As a result of the condition, the 21-year old gained 70 pounds in the past two years, and it's been extremely difficult to get the weight off due to her hormonal imbalance.
Over the course of her time on Dancing with the Stars, the South African native lost 37 pounds. On an episode of the series, she exclaimed, "It really is magical."
Next: A Property Brother 

Drew Scott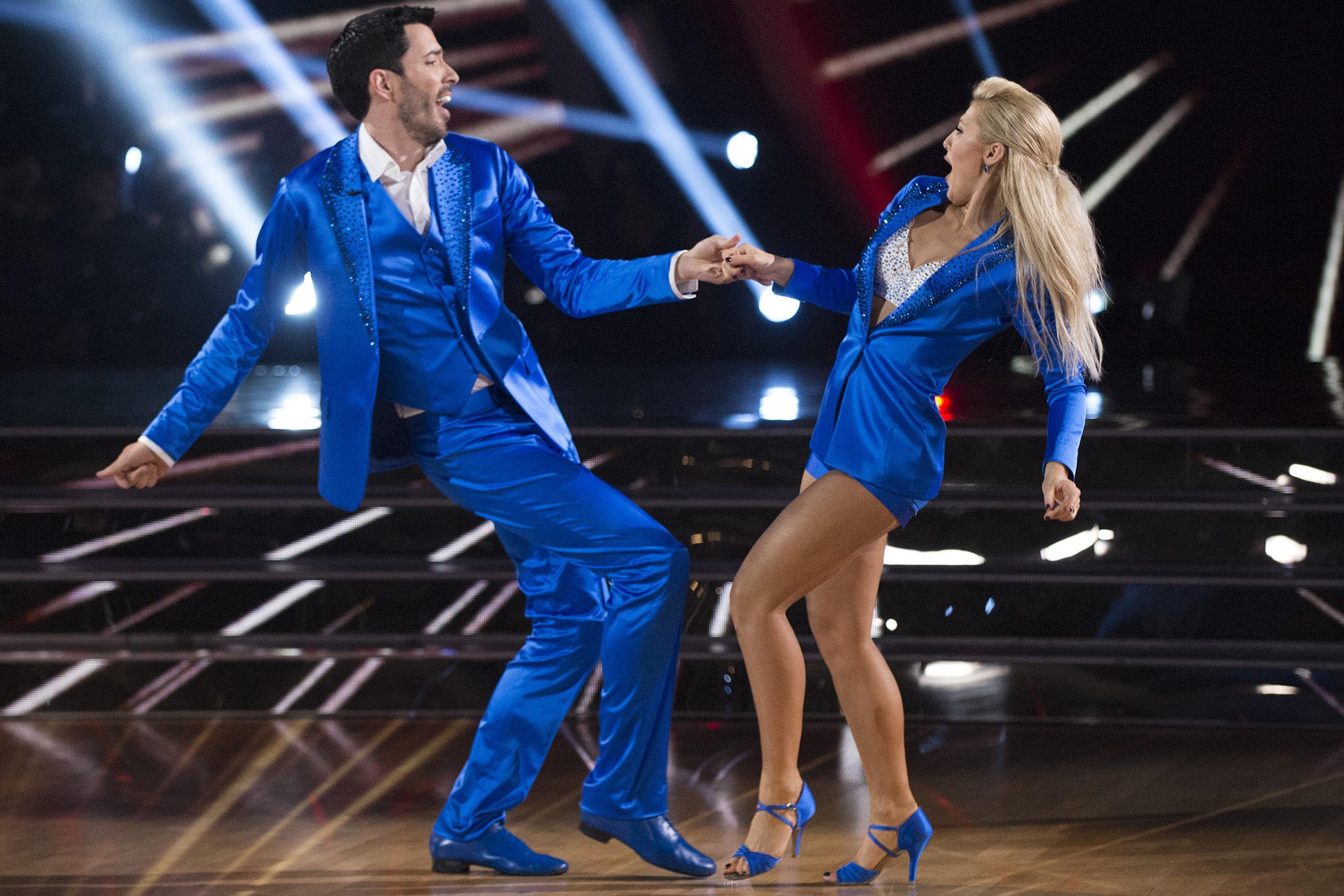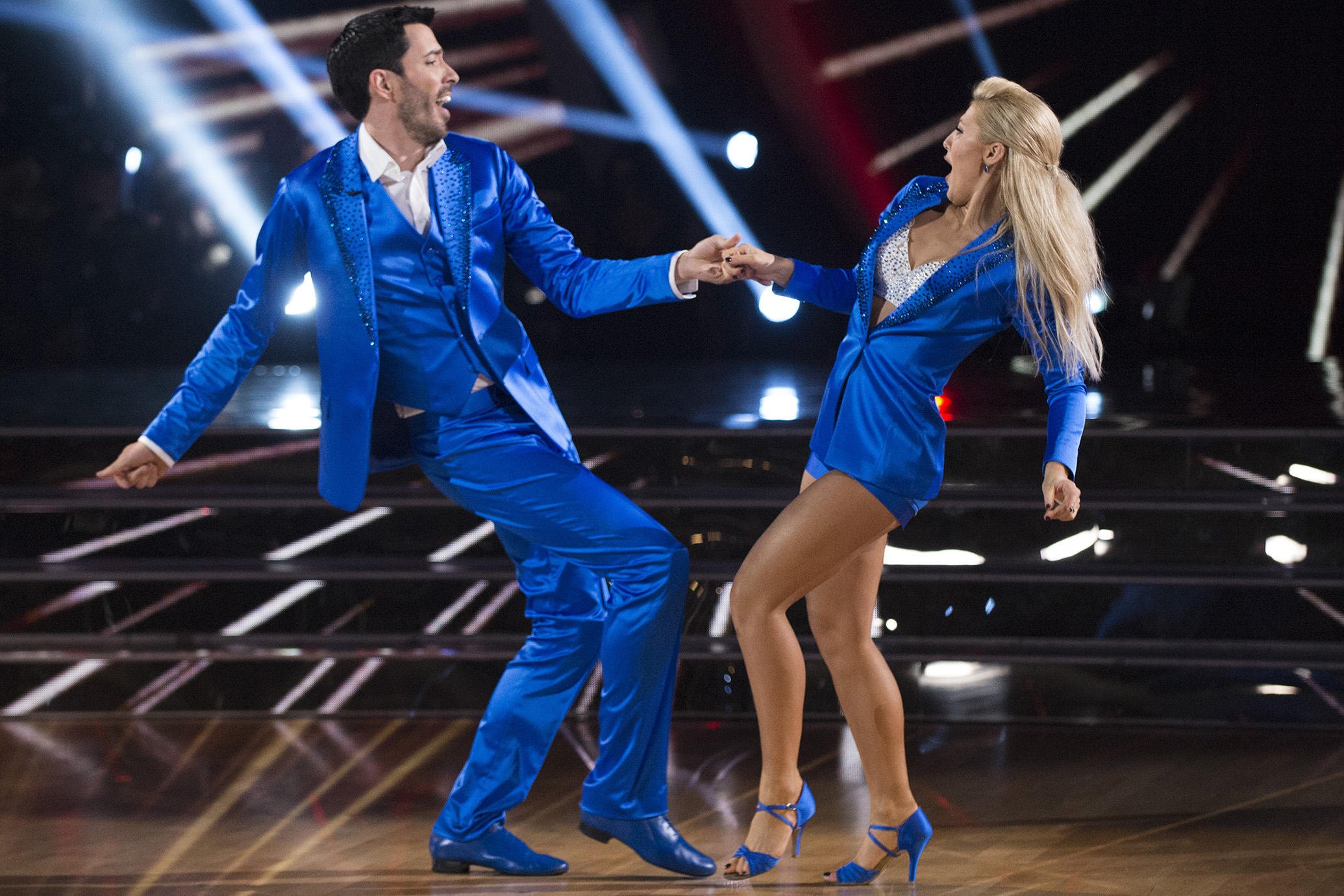 We all know Drew Scott as one-half of the tall and devilishly handsome Property Brothers. Now, it looks like his time on Dancing with the Stars has made him even fitter. Scott, who had previously been squeezing into a size 34 pants, just lost 30 pounds on Dancing With the Stars. Now, he's in size 32.
He told Fox News, "It's a lot. I'm seeing my abs like I've never seen them before, yeah. I haven't done cardio like this since I was a teenager."
Next: A self-proclaimed "fat actress"

Kirstie Alley
Kirstie Alley has struggled with her weight for a very long time. She even had a television show, Fat Actress, that commented on it. However, when the Cheers actress was moving and shaking on Dancing with the Stars, the pounds fell off.
After competing in the 12th season the series, Alley shed a total of 100 pounds.
Next: A Motown legend
Gladys Knight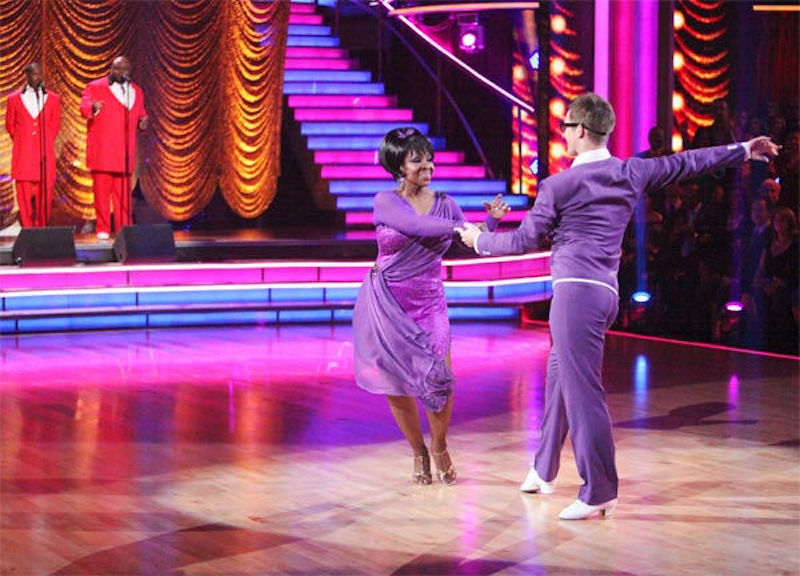 We all know and adore Gladys Knight as a Motown legend, but she's also a dancing queen. Knight competed during Season 14 of DWTS, and though she was eliminated halfway through the competition, she went home 60 pounds lighter than she arrived.
She told reporters,  "I'm going to keep Tristan [MacManus]. He can come over and work me out."
Next: This former talk show host

Ricki Lake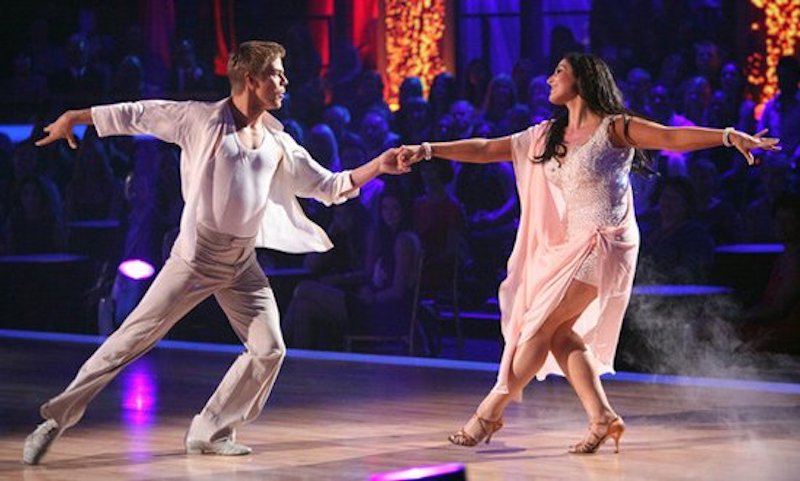 Ricki Lake has been open about her struggles with her weight. However, the former talk show host might have found a solution — dancing. When she competed on DWTS in 2011, she'd lost 13- inches off her waist within the first month of practicing.
Next: A pint-sized rapper

Lil' Kim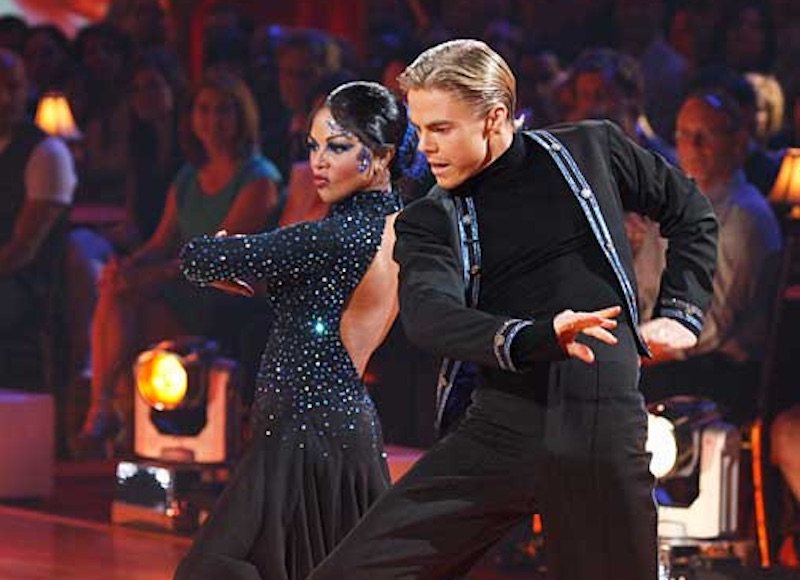 The legendary rapper might only be 4′ 11″, but that didn't stop her from letting go of 20 pounds when she competed on Dancing in 2009. Now, Lil' Kim lives a much healthier lifestyle with an organic diet and lots of water and exercise.
Next: This British legend
Jane Seymour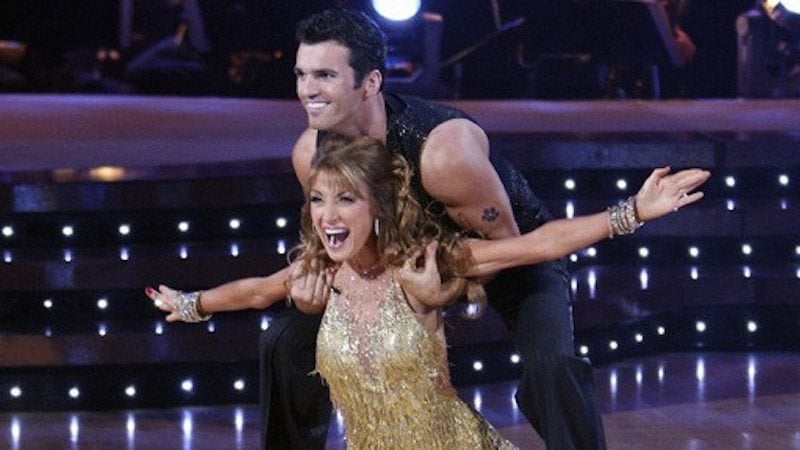 Actress Jane Seymour danced her way to her most fit self ever on Dancing With the Stars. She competed in the competition during Season 5.
She told TV Guide, "I was 128 before I started, which was heavy for me. That's a good seven or eight pounds heavier than I ever like to be. Now I'm 108. And it's all muscle."
Next: One of the Osbournes 
Kelly Osbourne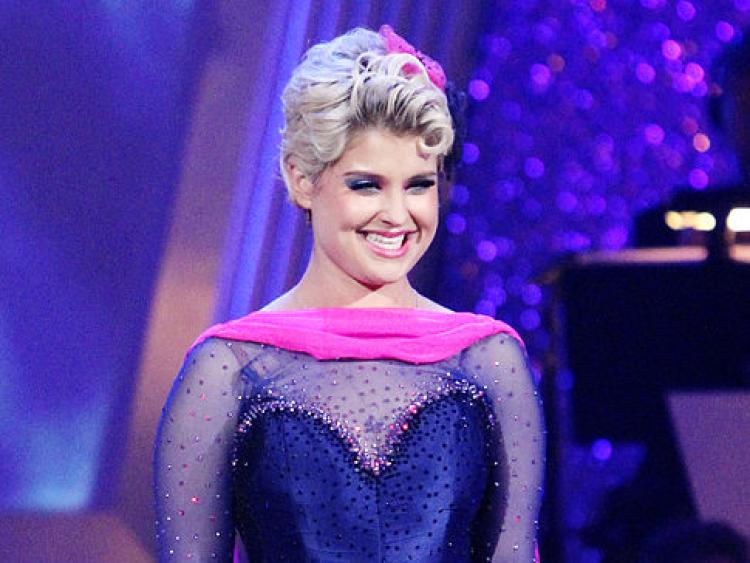 Though Kelly Osbourne has been known to speak her mind, she can also dance her butt off. Osbourne competed on Dancing during Season 9 and shed almost 50 pounds.
After the competition was over, she even posed on the cover of  Shape Magazine in a swimsuit to show off her slimmer figure.
Next: A soap opera star
Tia Carrere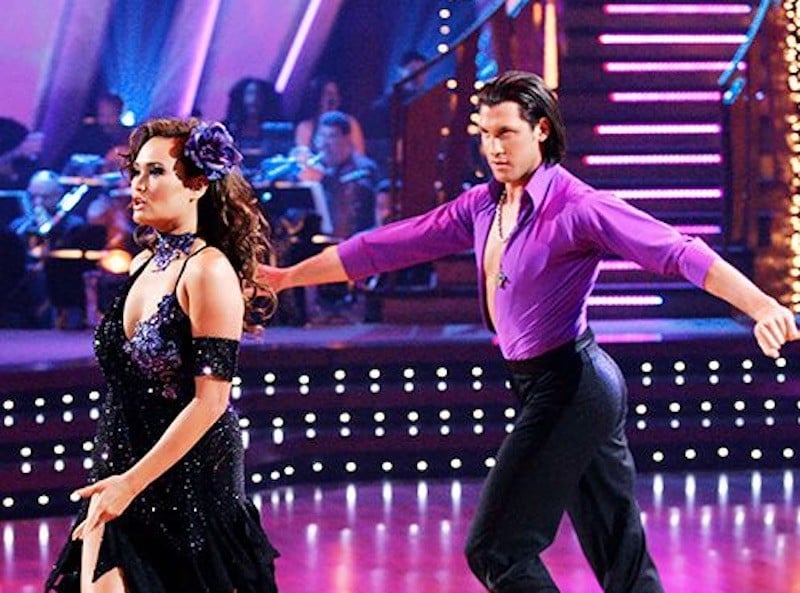 General Hospital actress Tia Carrere competed on DWTS just a few months after giving birth, and it was just the right solution for Carrere to shed the rest of her baby weight. Almost immediately, she was looking as fit as ever.
Next: One half of Donny & Marie
Marie Osmond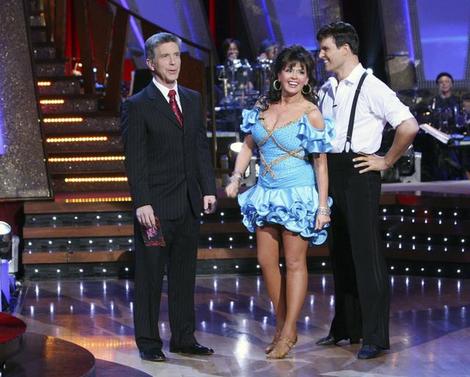 Iconic singer Marie Osmond competed during the fifth season of Dancing, and for her efforts, she lost a total of 30 pounds. Pretty sensational from where we're sitting.
Next: A former CNN commentator 
Nancy Grace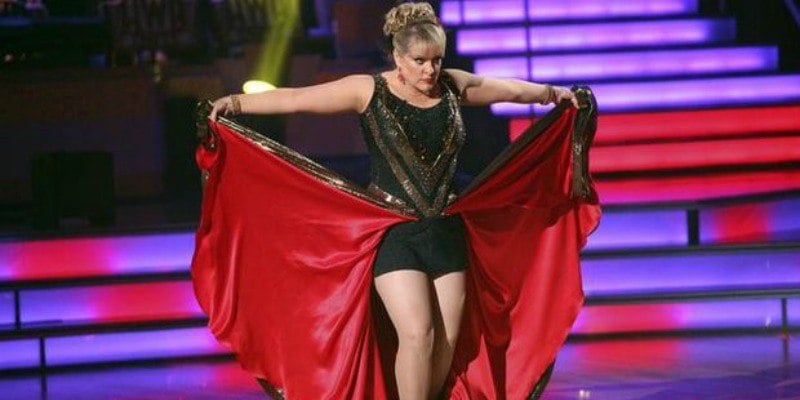 Crime journalist Nancy Grace might be known for her fierce commentary, but that doesn't mean she doesn't have the perfect dance floor moves. Grace lost 20 pounds after competing during Season 13 of Dancing with the Stars.
Next: This Disney Channel star
Kyle Massey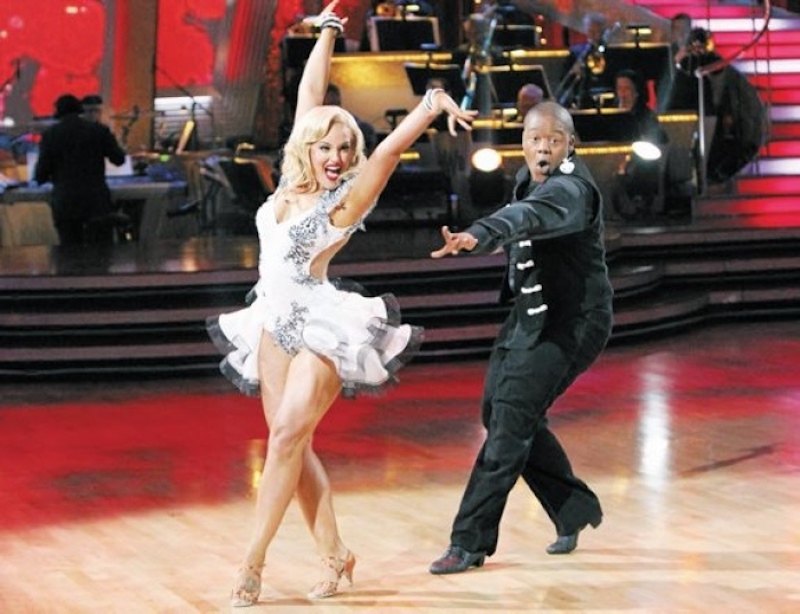 You probably remember Kyle Massey from That's So Raven or Cory In the House, but you probably didn't know the 26-year old left DWTS 18 pounds lighter when he competed.
He told People,  "It's crazy to think you're going to come into a competition like this and not lose weight with the hours you're going to have to put in."
Next: A 90210 alum
Jennie Garth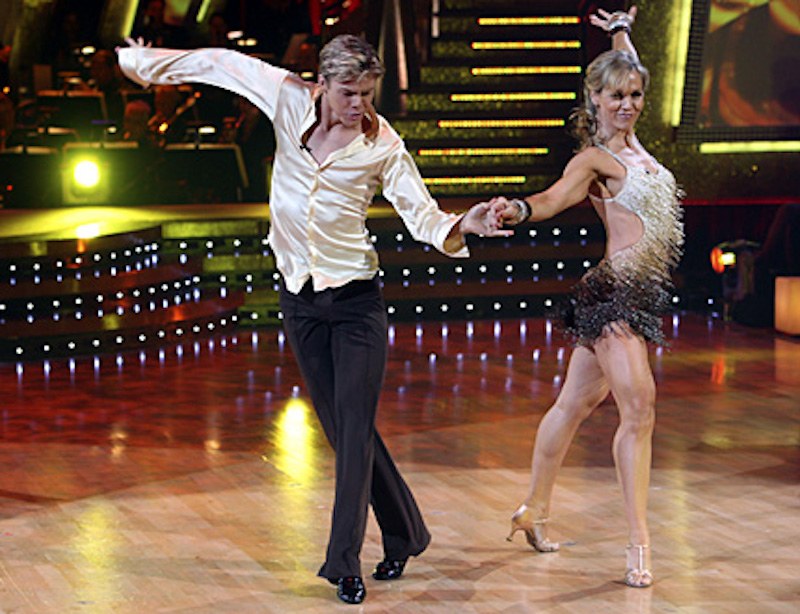 When Jennie Garth competed on DWTS during Season 5, she was struggling to lose the baby weight from her third pregnancy. As soon as she began spinning around the ballroom, the weight fell off.
The 90210 alum shed two jeans sizes and 10 pounds.
Next: The son of a legend 

Chaz Bono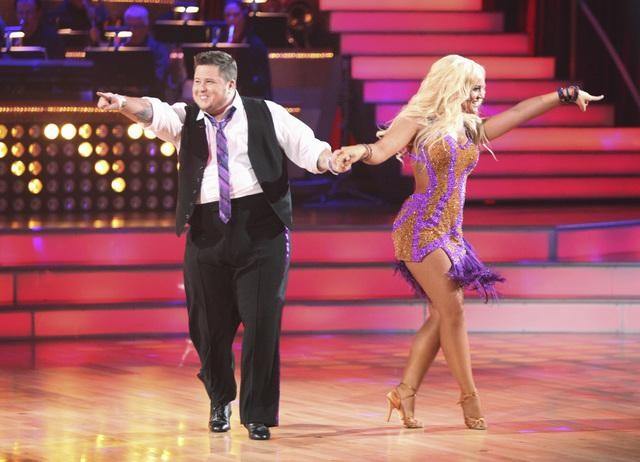 Contestant Chaz Bono was ridiculed for his weight when he starred on DWTS, but he didn't let the negativity get him down. When Bono competed on DWTS in 2011, he lost a pound a day.
Next: An R&B sensation

Wanya Morris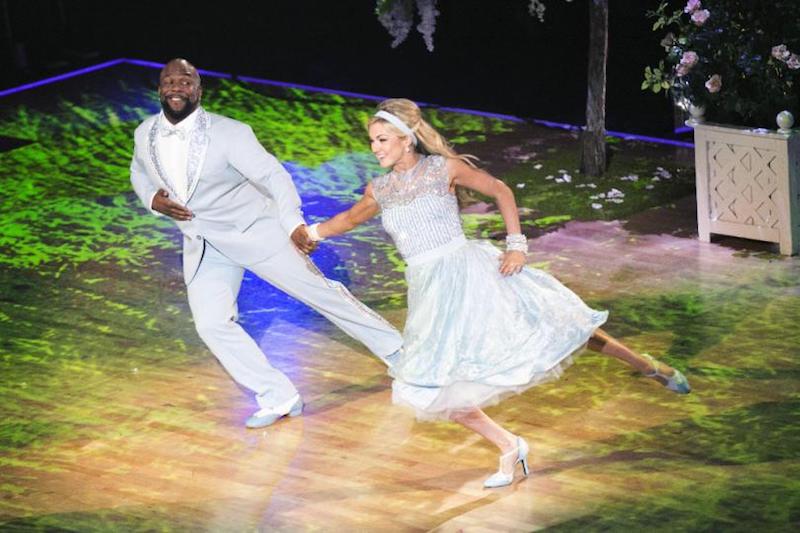 You'll certainly recognize Wanya Morris from the iconic R&B group, Boyz II Men. Morris lost 22 pounds after performing during Season 22 of DWTS. He even had to have his Boyz II Men touring costumes taken in every week.
He told People, "I feel great. I have a lot of energy. I'm able to continue and persevere in rehearsal. Even when I'm tired, I still feel the energy to continue, and I think I can attribute that to losing weight.