'Dancing with the Stars': Are These Season 26 Partners Already Planning a Date After the Show Ends?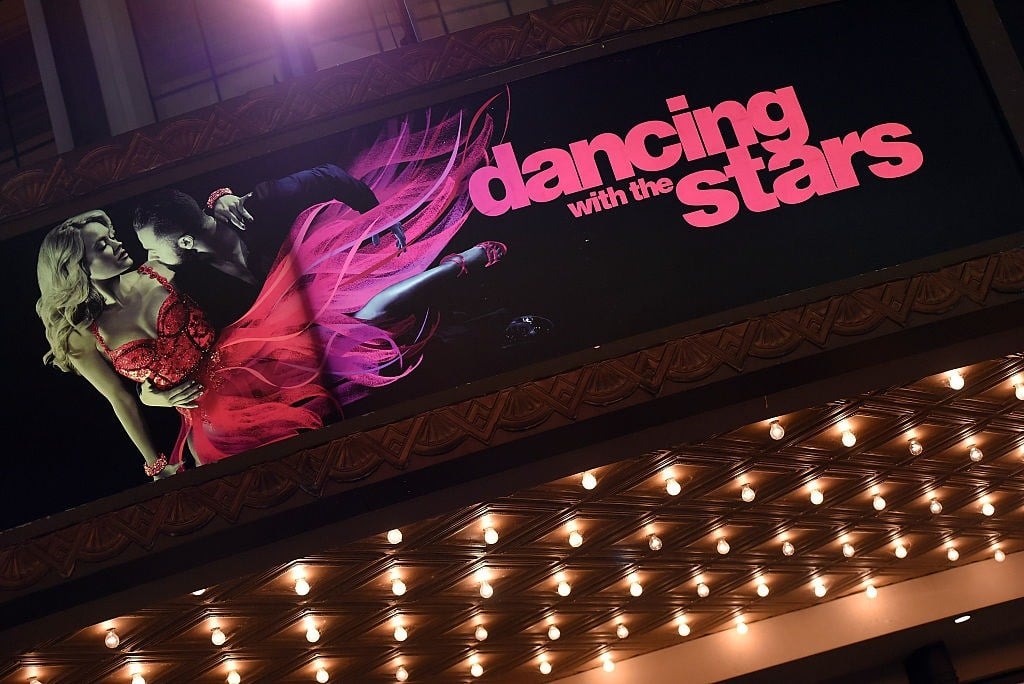 Dancing with the Stars always have interesting pairings that have led to romances, crazy feuds, and great friendships. Season 26 is no different, given many of the athletes have hit it off with their dance partners. One pair has even started making plans for going on dates and hanging out in the future.
That would be Olympic skater Adam Rippon and his professional dancing partner, Jenna Johnson. The two are in serious relationships with other people and have opened up about going on a double date after the season (page 7.) So what exactly is the date plan and what is the latest news about their relationships?
Here are seven things to know about the partners planning a double date after the season.
1. Johnson wants to get engaged to Val Chmerkovskiy
Jenna Johnson and Val Chmerkovskiy have been dating off and on for two years now. It seems like things are starting to get very serious between them and there might be a proposal soon.
"Time's a-ticking!" Johnson joked with ET referring to Chmerkovskiy getting down on one knee. "We'll see [if engagement is in the cards anytime soon]," she said, "We both have very big things happening right now, so we'll let that ride over… maybe we'll go to Fiji!"
This isn't the first time Chmerkovskiy has brought up getting married. "I can't wait to be a father," he told ET. "I'm more eager to be a father than a husband, for sure."
Next: Chmerkovskiy also tweeted this about proposing.

2. Chmerkovskiy's tweet hints at a possible proposal
Johnson isn't the only one who has been bringing up marriage. Chmerkovskiy recently tweeted something interesting to a fan, writing, "I should def put a ring on it," referring to Johnson.
Next: Rippon said Chmerkovskiy and Johnson should do this.

3. Rippon supports Chmerkovskiy and Johnson's relationship
Johnson's dance partner, Adam Rippon also chimed in on what he thinks the couple's next step should be on the podcast, Confidential.
"I'll be like, listen, you need to move her," he said, "She wants, I think, a diamond."
Next: Chmerkovskiy has helped Rippon by doing this.

4. Chmerkovskiy has also helped Rippon with dancing
Rippon isn't just being coached by Johnson, but has also gotten some pointers from Chmerkovskiy.
"He's flown in and helped Adam just with some guy stuff and it's been incredibly helpful," Johnson revealed on Confidential. "He texts me almost every, single day and asks me to send him videos, so he can give me some notes and just see what's going on. It's so sweet."
Next: This is where Rippon's boyfriend has been.

5. Rippon's boyfriend will visit Los Angeles once the show is over
Rippon's boyfriend, Jussi-Pekka Kajaala, has been at home in Finland, but there is a plan for him to visit Los Angeles for a date.
"He's coming as soon as the show is over, and he's kicking himself," Rippon said, according to People.
Next: These are Rippon and Johnson's date plans.

6. Rippon and Jenna Johnson are planning a double date
Seeing his boyfriend isn't the only thing Rippon can looking forward to once the show ends. "We promised each other we'd do a double date right when he gets here," Rippon told People of his and Johnson's future dating plans.
Next: This is what they won't be doing on the date.

7. There won't be any dancing on the date
It seems like dancing would be the go-to activity for the double date, but that idea has already been shot down.
"[We'll] probably be taking a break," Rippon said, according to People. "But having a good time."
Follow Nicole Weaver on Twitter @nikkibernice.
Check out The Cheat Sheet on Facebook!