'Dancing with the Stars': Cheryl Burke Defends Sean Spicer, Saying He's a Better Dancer Than This Former Celebrity Contestant
'Dancing with the Stars' professional dancer, Cheryl Burke defends Sean Spicer. Find out which former celebrity contestant she compared him to and more.
This season of Dancing with the Stars started with controversy and it's continuing. That's because Sean Spicer has not only joined the cast but is staying on over better dancers.
Many people involved with the show are speaking about how disappointing this is but there is one person defending him. Find out what Cheryl Burke has to say and more.
Sean Spicer is still on 'Dancing with the Stars' but is getting low scores
Sean Spicer is still going strong in the competition even though many fans didn't want him to be cast. He started on the show by getting a total score of 12 in the premiere. Spicer has since received some scores of seven by judges, but is still receiving a six each week.
This is lower than other celebrities who have been sent home like Sailor Brinkley-Cook, Ally Brooke, and Karamo Brown.
Brown wasn't afraid to say what he thinks about being sent home before the former White House Press Secretary. "I can tell you that I had an amazing time on the show," he said on Watch What Happens Live. "I was robbed, I should have still been there."
He later said, "He can't dance! That's literally what it is but it's also fan votes. And middle America watches the show and they vote for him. And also, our president who should be doing other stuff has been tweeting 'Vote for the man.'"
Carrie Ann Inaba said she is frustrated by Spicer being kept on the show
Fans are keeping Spicer on the show despite his low scores. However, there are a lot of fans, celebrities, and a judge that isn't happy about it.
Carrie Ann Inaba shared how she really felt with Entertainment Tonight. "It's disappointing to see people go home like this week after week, and Sean is staying in, but it's always been a partnership between the judges and the people," she said. "That is what Dancing with the Stars is. I can't get too mad, but yeah, I'm a little frustrated."
She continued, "What I want to say about this is, there are people who are working their butts off, and we've gotten so many complaints in the past seasons about not the best dancer winning."
That was the case last season when Bobby Bones won. There is still one person who thinks Spicer can go all the way thanks to votes and thinks he's at least better than one former competitor.
Cheryl Burke wrote that he is a better dancer than Bristol Palin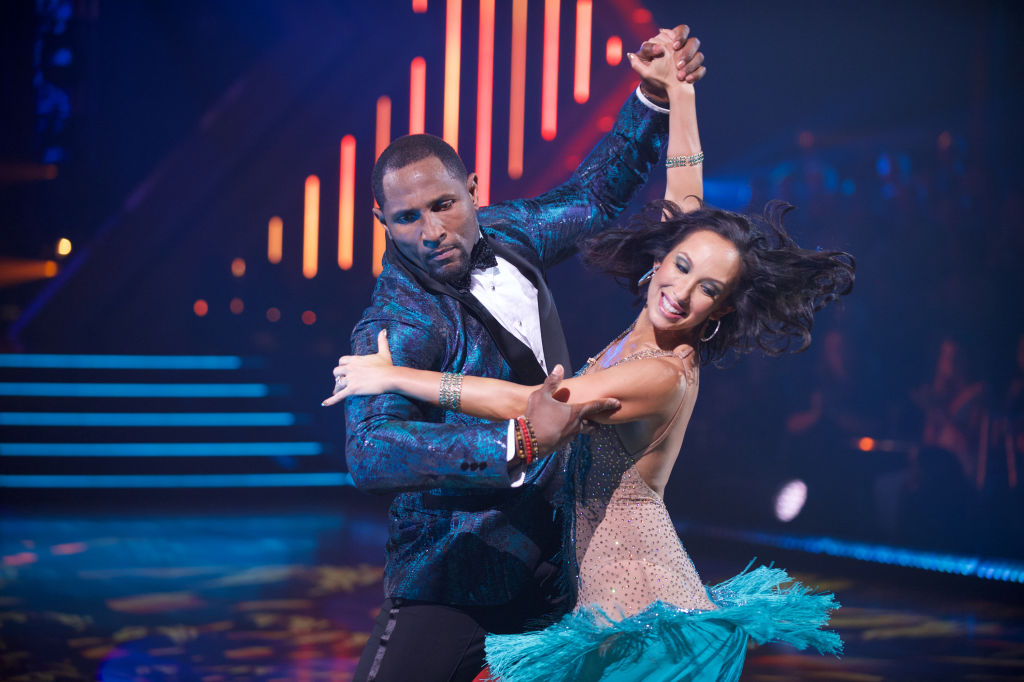 There is one professional dancer that is defending Spicer. Cheryl Burke wrote her opinion on the controversy for Us Weekly. She wrote that she thinks he could make it to the final if he keeps avoiding the bottom two.
"Look at Bristol Palin; she made it to the final three," she wrote. "I think Sean Spicer is a better dancer. Bristol was super sweet as well, but if I was just looking at the dancing, I think that Sean's journey is a lot more relatable and I love how much he's committing to this."
Burke went on to address Spicer's attitude with, "He's not letting the haters get to get to him — and there are a lot of haters. Yet, he still has his head on straight and that's very admirable to witness."
Palin actually started with higher scores than Spicer in season 11 by getting the total score of 18. She got even higher scores than that when she returned in season 15 on the first night. It seems like Burke is a fan of his dancing anyway.