'Dancing With The Stars' Fans Are Not Happy About This Upcoming Guest Judge
ABC's reality show Dancing With The Stars is already into Week 3 of the competition. Fans have grown accustomed to seeing hosts Tom Bergeron and Erin Andrews, along with judges Carrie Ann Inaba, Len Goodman, and Bruno Tonioli. The show sometimes features guest hosts, and the latest news of one in particular has viewers a bit put off.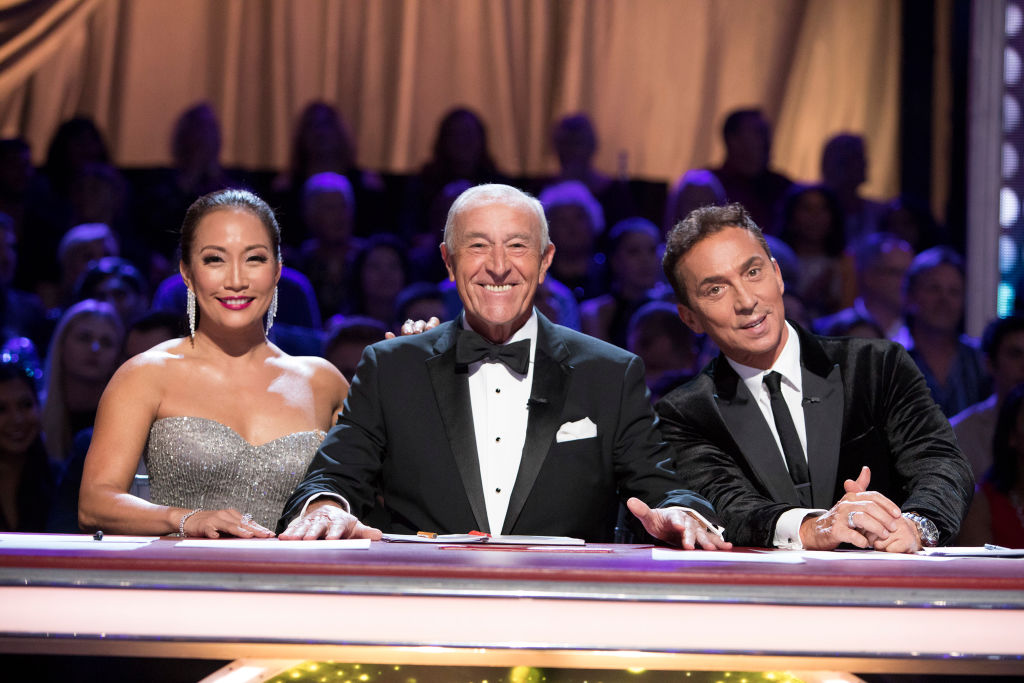 An already 'interesting' season
Season 28 is proving to be one filled with curve balls. Even before the season premiere, there was backlash due to the selection of former U.S. Press Secretary Sean Spicer to compete on the show. Shortly after, contestant Christie Brinkley suffered an injury and had to have her daughter Sailor take over as her replacement.
Last week, the first elimination of the season brought more attention to the show. A poll by Gold Derby revealed that 87 percent of those who voted were upset to see legendary Supremes singer Mary Wilson go instead of NFL player Ray Lewis, as reported by Newsweek. Speaking of Lewis, he and partner Cheryl Burke just announced their withdrawal from the show due to an injury he sustained.
The show has also incorporated a new voting system, including giving the judges the final say in who goes home out of the bottom two couples. Inaba voiced her concern over the new structure. "I'm a little stressed out by it," she said, according to Good Housekeeping. "It's hard at the end to choose who we want to stay… We've had people in the past that were amazing that went home suddenly. That is what we are trying to avoid here, so even though I don't like it [and] it makes me a little bit nauseous… it's really important to do. And I'm happy we have the opportunity."
Former contestant as guest judge
Actress Leah Remini competed on DWTS in Season 17 with partner Tony Dovolani. The pair came in fifth place behind Bill Engvall (4th), Jack Osbourne (3rd), Corbin Bleu (2nd) and Amber Riley, who won the mirrorball trophy, according to Entertainment Tonight.
Remini also served as co-host for the show with Bergeron, temporarily filling in for Andrews during week six of season 19 and weeks six and seven of season 21 while Andrews was covering post-season baseball.
In the judge's seat
According to Women's Day, fans are less than thrilled that Remini has just been signed on as a guest judge. The actress will be sitting with Inaba, Goodman, and Tonioli on October 7, where viewers are voicing their dismay on social media, saying she doesn't possess the technical knowledge you need to judge the contestants.
"Does Leah Remini have the experience to be a judge on ….DWTS?" one fan commented on Twitter. "Nothing against Leah Remini, but I have lost all respect for #DWTS. She is not a professional dancer; she should not be judging dancers," another wrote.
Some fans are planning on tuning Remini out. "Noooooo. Guess everyone else must be busy. Thanks for the heads up. I'll have the mute button ready. Wonder why #DWTS can't line up guest judges who have dance training/credentials and are equipped to give constructive feedback? Need @nopenother back!" a viewer commented.
Though many posted their disappointment, some fans were in support of Remini coming back as co-host.
Fans can tune in to ABC's Dancing With The Stars on October 7 to watch Remini in the judge's seat!