'Dancing With the Stars'? Hannah Brown Is Already Taking Dance Classes and Loves Sparkles
Ever since her role on The Bachelorette, viewers can't get enough of Hannah Brown. Now fans are in luck, Brown is once again in the spotlight after the announcement that she'll be joining another popular reality show.
Her fun and kooky personality is sure to charm viewers wherever she goes. Here's all the details that we know so far about Brown's next project.
Hannah Brown joins "Dancing With the Stars' for season 28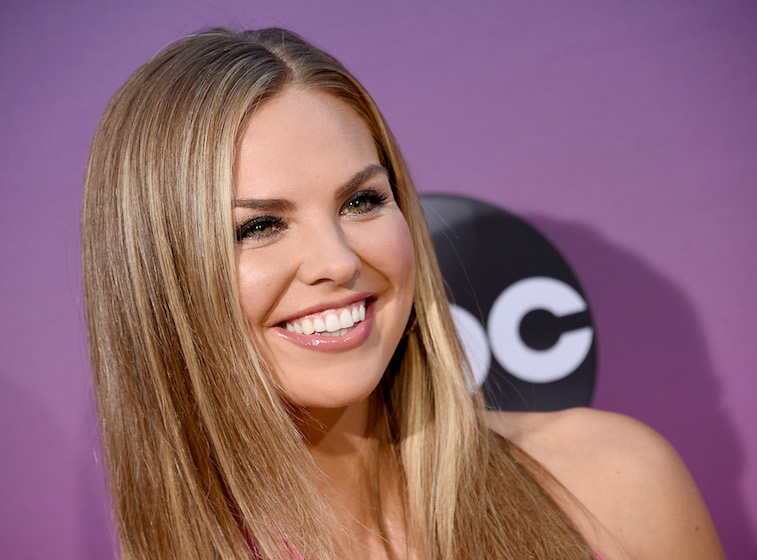 The new cast of Dancing With the Stars has been announced and Hannah Brown will be on the show. According to Good Morning America, Brown will join other celebrities, like supermodel Christie Brinkley, actor James Van Der Beek, and Khloe Kardashian's ex, NBA star Lamar Odom.
This season, they aren't announcing the pro-dancer pairings until the premiere, so we don't know who Brown will be working with. But we know that the fans favorite pros, Valentine Chemerkovskiy, Shasha Farber, and Alan Bersten will be back, among others. There will also be two new dancing pros added to the cast this season.
Two pros who will not be back are Artem Chigvintsev and Sharna Burgess. After nine years on the show, Burgess was not brought back for this upcoming season, although no reason has been given. She expressed on Instagram that she'll miss the show and is sad to go, but excited to start in on some new opportunities that have come her way.
Chigvintsev, who's responsible for some of the spiciest routines on the show, also expressed his sadness on Instagram about leaving DWTS. Fans for both pros flooded their accounts with supportive messages.
She is excited about 'Dancing With the Stars'
When asked by Good Morning America if she would be open to being on Dancing With the Stars, Brown said that it would be an "awesome opportunity." She also revealed her love for dancing, and admitted she'd recently been taking dancing workout classes, specifically Body by Simone.
If you're curious what kind of outfit Brown will wear on the show, we know there will be sparkles. During her interview, Brown added that she loves all that shines and glitters. "I do love sparkles," she said. "So I would be all about sparkles."
Although it's only been a couple of months since we've seen Brown on The Bachelorette, fans are thrilled to have her back on their TV screens. Even contestants who fought for her heart on The Bachelorette are excited to see her on DWTS. Mike Johnson, who placed sixth during Brown's season, said she'll make a great contestant. "She's goofy and she's clumsy… And she's super competitive," Johnson said.
Bachelors and Bachelorettes are often on 'Dancing With the Stars'
Brown is far from the first Bachelorette to be on Dancing With the Stars. In fact, it's become somewhat of a tradition for both Bachelors and Bachelorettes, as well as final contestants from both shows to join Dancing With the Stars.
Among many, Bachelorette, Trista Sutter was on the first season of DWTS, and she had terrible luck. Bachelor contestant, Melissa Rycroft placed third during her appearance in DWTS, and Bachelor, Jake Pavelka, who was unpopular with DWTS's fanbase, was eliminated fifth during his stint on the show.
Joining the cast of DWTS is a great way for reality show contestants to continue their fame once their original show is over. And staying in the public eye provides several more opportunities. Like sponsored Instagram posts, which can make celebrities several thousand, or even millions of dollars, depending on their followers count.
For this reason, reality stars can use shows like DWTS to stay relevant and make more than enough money to support themselves. For most people who are able to keep their fame going, a position on The Bachelor or The Bachelorette means they'll never have to work again. Brown is certainly in a good position right now.