'Dancing with the Stars': How Does Jed Wyatt Feel About 'The Bachelorette' Star, Hannah Brown Competing?
Hannah Brown is going from The Bachelorette to Dancing with the Stars. Her ex, Jed Wyatt reveals how he feels about her competing. Will he watch her dance? Here is everything you need to know.
Hannah Brown ended her engagement with Jed Wyatt on 'The Bachelorette'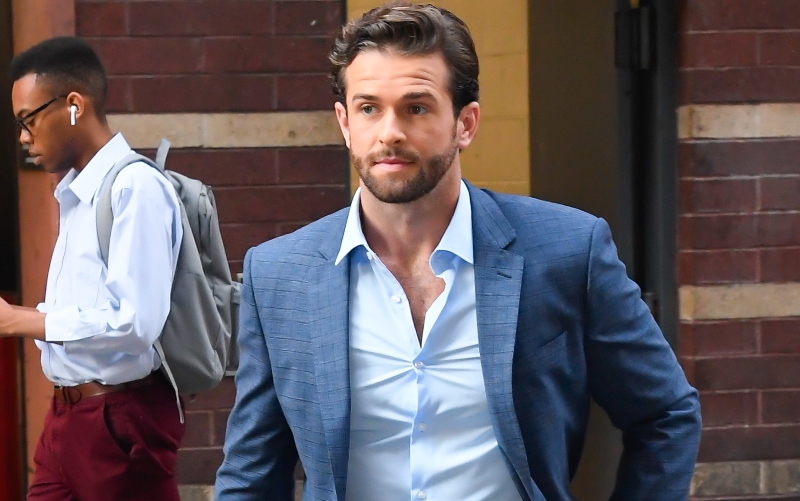 The latest season showed Brown looking for love. It ended with her choosing Wyatt over Tyler Cameron. He also got down on one knee and proposed to her. She said yes, but that engagement was short lived.
That's because Wyatt had a girlfriend before the show and never ended their relationship. Brown confronted him on camera about it and ended their engagement. He later apologized on After the Final Rose.
"First and foremost, from the bottom of my heart, I want you to know that I'm sorry," he said. "Apparently, they've already shown where I half apologized but, especially in hindsight, now that I've had time to review myself and my past and my behaviors towards not only you but other people."
"I fully see that I wasn't the best that I could be. And by lacking details to you, the things that you deserve, and the things that you want, it kind of–not kind of–it ruined what we found here in a place that I never would have expected to find love. Like this with someone that I wanted to spend the rest of my life with," he said.
She is now competing on 'Dancing with the Stars'
Brown is taking a break from looking for love. Now she is going to show her moves on the dance floor on Dancing with the Stars.
"I think the reason I've connected with the people who are invested in my journey is that I've been so vulnerable. So, I'm going to continue to do that [on DWTS]," she told Hollywood Life.
The beauty queen continued, "But there is a lot more of my story that doesn't revolve around what people have already seen. There is a lot more to me, and I want to be able to share that. And also, I mean, yeah, The Bachelor [and] Bachelorette was a big part of my life and, of course, that could be a part of the dances, but there's more."
Wyatt says she will do well
Wyatt talked about why the reality star is perfect for the challenge. "I know she's so motivated and so quick to learn how to do anything," he said according to People.
He went on to reveal how he feels about her doing the show. "I have no doubt that she'll do well there. I do wish her the best," the singer added.
However, it doesn't look like he'll be tuning in to see how far she'll make it. "To be honest, I never watch that show anyway. I don't really watch TV," he told Us Weekly. "I never really watch much TV — just Animal Planet, I love Animal Planet."
The new season of Dancing with the Stars premieres on Monday, Sept. 16 on ABC.