'Dancing with the Stars': The Real Reason Ray Lewis Dropped out of the Competition
Whenever the cast of Dancing with the Stars is announced, there are always a few contestants who fans are more excited to see than others and some who are expected to do better than the rest.
Former football player Ray Lewis fell into both categories. He is beloved by his fans, and as an athlete is used to putting his body through grueling challenges.
But unfortunately, Lewis just mamboed his way out of the competition.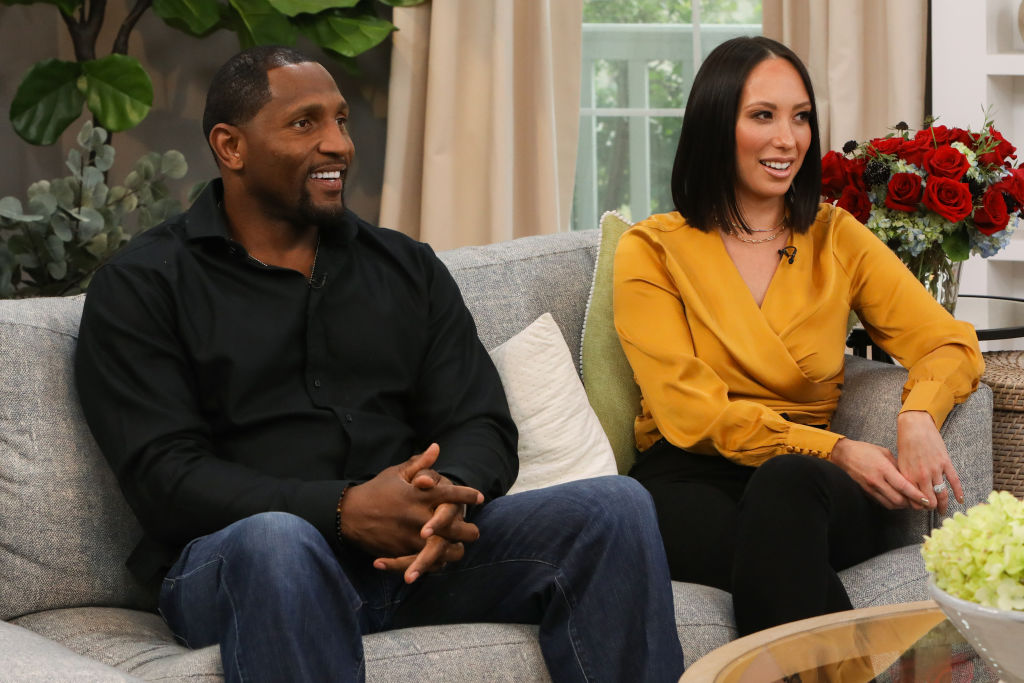 Why did Ray Lewis leave the competition?
As anyone on the show can probably tell you, DWTS is a strenuous competition. And more than one person has been hurt while trying to get that Mirrorball Trophy. Now, Lewis has been added to that list.
Last night, he announced that he was leaving the competition after hurting himself. In 2010, Lewis tore a tendon during a football game and now the injury is back.
Due to "all this dancing, all of this on my toes, I'm reliving a problem that I never thought I had to relive again," he said last night.
"This is probably one of the hardest decisions of my life," he said. "But right now, I gotta make sure that I don't damage something enough to where I can't walk."
How does Cheryl Burke feel about being out of the competition?
Lewis' decision to leave the show helped almost the entire cast, as it meant there would be no week three elimination. But the one person who was negatively affected by this choice was Lewis' partner, Cheryl Burke.
Last night, the dancer took to Instagram to share her thoughts and feelings.
"Dancing with Ray has meant so much to me," she captioned a photo of the two of them. "His positivity and dedication are admirable, and his smile is contagious. The hard work he put into every practice and performance is something only a true athlete could do. Being an athlete means pushing yourself past your limits, but also knowing when to take care of your body. Unfortunately, due to injuries he sustained to his foot, our journey to the mirror ball ends tonight. Ray, I wish you a safe and speedy recovery and look forward to seeing you do the squirrel dance again very soon. #TeamRAVENous"
Lewis commented, thanking Burke for her efforts.
"Sad to see it end this way but THANK YOU for all the work you put in," he wrote under the photo.
Lewis and Burke's 'DWTS' journey
Lewis and Burke didn't have the easiest time on DWTS. Last week, the pair actually ended up in the bottom two with Supremes singer Mary Wilson and Brandon Armstrong.
After Carrie Ann Inaba chose to save Wilson and Armstong and Bruno Tonioli chose to save Lewis and Burke, the decision came down to Len Goodman.
"If I'm totally honest, neither of these couples should be in this position," Goodman said. "However, they are and it's very difficult because one, I want to judge from my heart; the other, I have to judge with my brain. And my brain says I've got to save Ray and Cheryl."
After being saved, Lewis and Burke seemed ready to compete and fight their way to the top. Unfortunately, now, we won't get to see that happen.