What Does 'Dancing With the Stars' Host Tom Bergeron Think About Sean Spicer In Season 28?
A reality show is nothing without its host. And while Tom Bergeron of Dancing With the Stars may appear to among the most well-liked of the bunch, he has a problem with a recent network decision. Here's what we know.
Who is Tom Bergeron?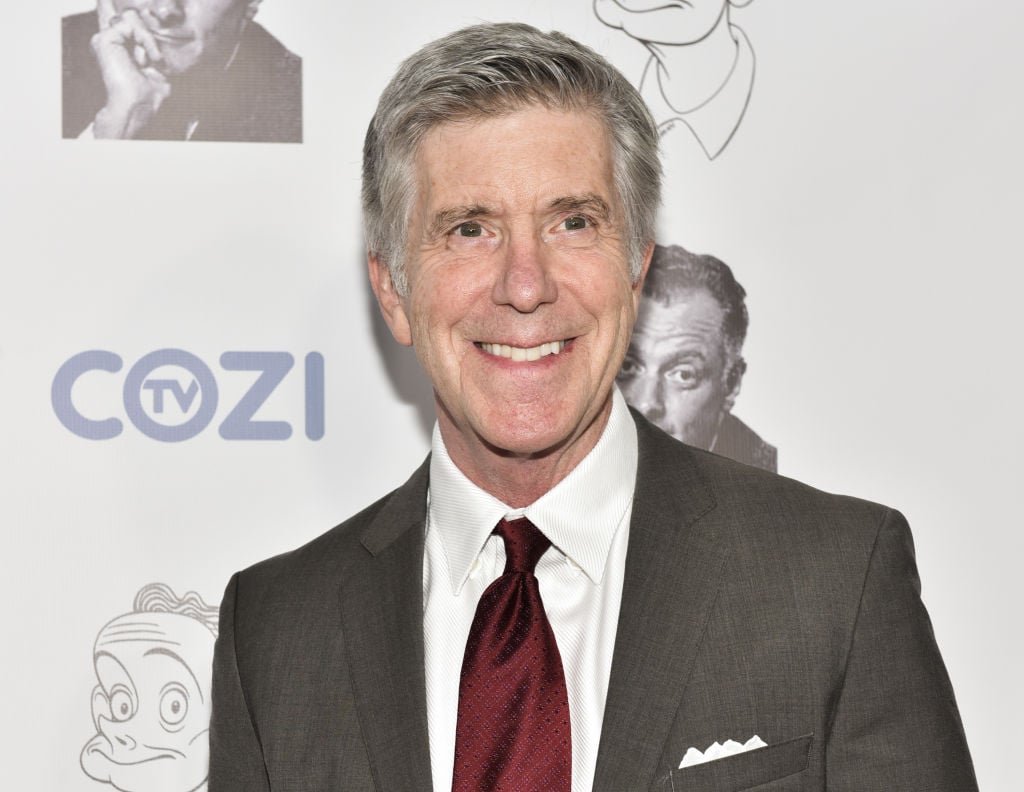 Radio and TV host Bergeron has been in the business for a very long time. He began in his native Massachusetts doing local and regional work. Before Dancing With the Stars, he was best known as the host of America's Funniest Home Videos for 14 years. 
Bergeron has been the host of Dancing With the Stars since the reality competition program began in 2005. That means the show has been a huge part of his life for nearly 15 years, meaning it's about to become the longest gig of his career.
Season 28 brought a surprising contestant to 'DWTS'
There's no such thing as a typical Dancing With the Stars contestant. Many are actors (often those who's careers have lapsed), plenty are musicians and athletes. Anyone who has ever been famous for any reason seems to have a place there.
But political figures are, arguably, the most controversial contestants. And Season 28, the participants of which were announced on Aug. 21, 2019, is no different. Many are up in arms over the casting of Sean Spicer, a former member of the Trump administration.
What you need to know about Spicer
If you haven't been paying attention to U.S. politics for the last few years — well, congratulations, that must have been difficult. But the rest of us have seen the maniacal wave of Trump lackeys come and go. Among them is Sean Spicer, a Republican National Committee employee turned press secretary for Trump.
For exactly six months, Spicer worked for President Trump, and during that time, he managed to make enemies across party lines. There were controversial statements, a lawsuit, and much more. He was replaced by Sarah Huckabee Sanders in June 2017. Since leaving, he has taken to making public appearances where he can, like the 2017 Emmys.
Here's what Bergeron is saying
Bergeron, it would appear, is among those who aren't happy with Spicer's involvement in the Dancing With the Stars franchise. His tweet on the matter is purposefully a bit vague, and avoids naming names, but it's pretty obvious who he's speaking about.
In the statement, Bergeron seems to indicate that he expressed to those in charge that he wanted the show to be "a joyful respite from our exhausting political climate and free of inevitably divisive bookings from ANY party affiliations." In other words — no one in politics. But ultimately, he explains, it wasn't his decision, and they'll have to "agree to disagree." So basically saying, "Sorry everyone, I don't like this, but I can't change it."
What is Bergeron's political affiliation?
Like so many, Bergeron, despite wanting to keep politics out of his show, has taken to expressing his views on social media. Additionally, unlike many in his line of work, the host has given money to Democratic causes.
And while there's no official say on how he's registered, we can safely say that Bergeron is not a fan of Trump. Now that Trump has offered Spicer a new position, we wonder if there will be some animosity behind-the-scenes of Season 28.