'Dancing with the Stars': Will Maksim Chmerkovskiy Ever Return to the Show? Peta Murgatroyd Answers
Maksim Chmerkovskiy and Peta Murgatroyd are married and have a son named Shai. The dancers took a break from Dancing with the Stars, but Murgatroyd is making her big return for season 28.
Will Chmerkovskiy ever return to compete again? This is what he had to say about leaving and Murgatroyd's answer if he'd return.
Maksim Chmerkovskiy said he took a break for family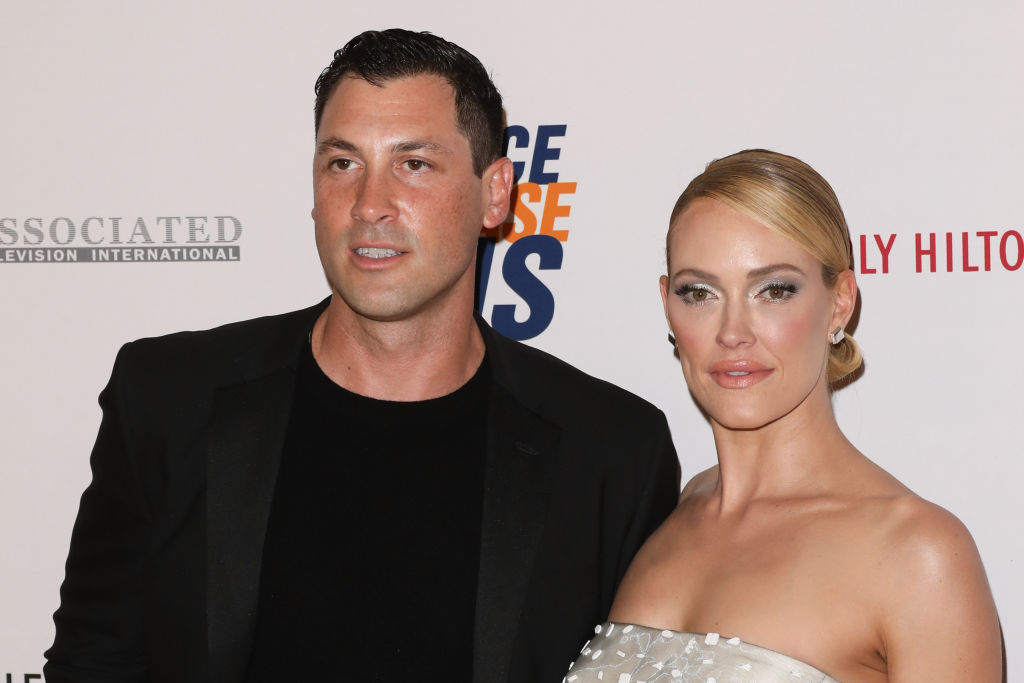 Fans missed the professional dancer and he was asked why he wasn't returning. It turns out his big life changes led to him taking a break.
"I'm a dad, I'm a husband," he explained on The Real. "Responsibilities are a little different. Your chemistry changes when you have a child. Things look different, they seem different."
He went on to talk about his feelings about the competition. "There's also something to be said for what the show is itself," the dancer said before calling himself a "big supporter" of the show. He did admit what his weak spot was in the competition.
"You find yourself politicking for your votes," Chmerkovskiy said before adding, "you find you have to be a certain way because you don't want your antics to cost your partner their votes."
Peta Murgatroyd has returned for season 28
Murgatroyd was last seen on the show in season 25. Her partner was Nick Lachey and they were eliminated in week six.
She didn't return because she was on tour with Maks and Val Chmerkovskiy. The dancer also filmed a movie called Faith, Hope & Love. Now she's back for season 28.
"I'm overwhelmed with excitement," she told Us Weekly. "I'm excited and happy to be back with my family. Honestly, I just missed everybody so much! As a lot of people know, it's such a close and tight-knit family, so I'm just happy to be back with everybody."
She said he would consider returning
This might not be the end of Chmerkovskiy being on the show. Murgatroyd gives some hope to fans.
"I'm sure he would consider it. I think it just has to line up with what he's doing and what I'm doing and I feel like he still wants to dance," she told Us Weekly. "He's still fit and healthy!"
She went on to talk about what this season will be like without him. "I'm totally going to miss dancing with him. That's a big thing in our lives. We love to dance together," Murgatroyd said.
The dancer continued, "I think it's that comfort level of having your best friend with you. I mean, he's my everything. It definitely won't be the same, but there are many people on the show who are like family to me, so it's not like I'm going to be missing out on any love or kindness!"
Chmerkovskiy has also talked about how he'd like to return. "I would have loved to judge and transition into that, but it's not my call," he told Mass Live. "It's not up to me. Everything that is up to me, I do at 100 percent and then give it my all. I just don't think I can do the show as a professional dancer at 100 percent and give it my all anymore."