Who Was The 'Dancing with the Stars' Winner for 2019?
Another season of Dancing with the Stars has ended. But who was the winner for 2019? After a long, arduous journey filled with sweat, pain, and huge upsets (i.e. frontrunner James Van Der Beek not making it to the finals) the mirrorball trophy has finally been awarded. But just who took home the glitz and glory? (Warning: Spoilers ahead.)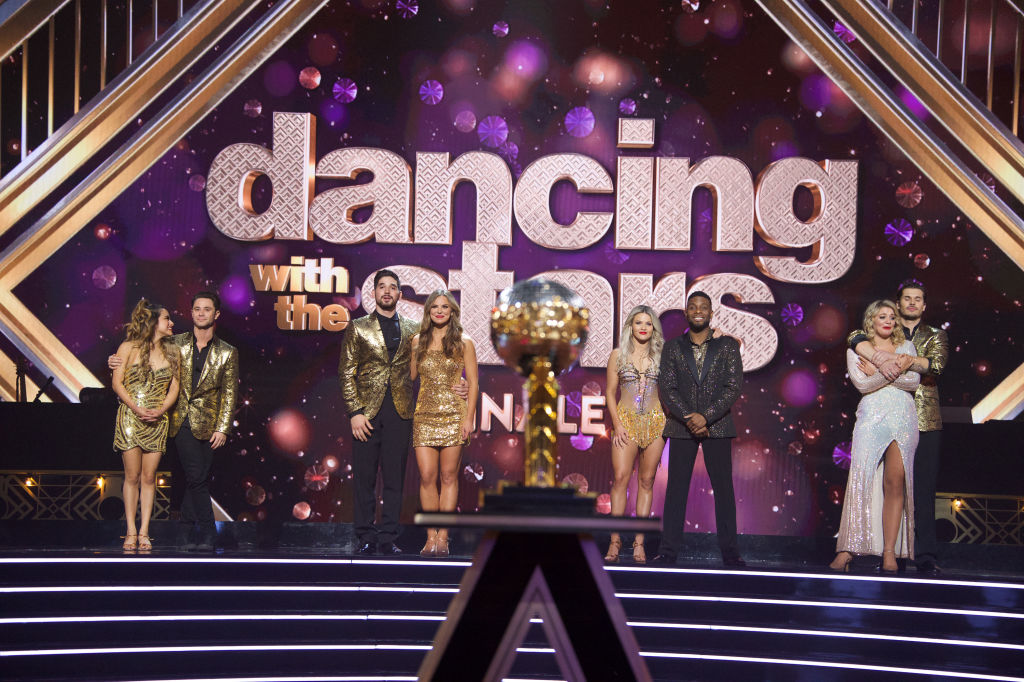 The DWTS finalists
After a heartbreaking semifinal, where Van Der Beek announced his wife had suffered a miscarriage, fans were also shocked to find him on the bottom for the first time. Even more unexpected was the judges' choice to save Ally Brooke (who had been on the bottom multiple times) over Van Der Beek (who has been a consistent top scorer all season and the expected winner for 2019) Though Brooke offered up her spot to Van Der Beek, he kindly declined. This meant that Brooke and her partner Sasha advanced alongside Kel Mitchell and his partner, Witney, Hannah Brown and her partner, Alan, and Lauren Alaina and her partner, Gleb.
The Dancing with the Stars Finale
All four dancing pairs brought their A-game to the finale and competed to be the Season 28 Dancing with the Stars winners. During the finale, judges are not allowed to save the contestants. Instead, winners are determined by a combination of votes from fans as well as scoring from all of the judges. This is where it really helps to have a large fanbase because if contestants score similarly, votes can be the deciding factor in who takes home the mirrorball trophy.
The 2019 DWTS Winner is revealed
After several long weeks, the winners were announced starting from fourth place and finally awarding first. In fourth place were Aliana and Gleb, in third came the judges' save Brooke and Sasha, Mitchell and Witney nabbed the second-place spot, which means the winners were none other than former Bachelorette Brown and her partner Alan.
Hannah Brown and Alan Bersten are the Dancing with the Stars winners
Former beauty queen and Bachelorette favorite, Brown, has been a pretty consistent competitor throughout the entire season of Dancing with the Stars. But, it hasn't been an easy road for her. She has talked openly about how challenging and arduous the process has been. When she learned that she made it to the finals, she took to her Instagram page to pen an emotional message to her 2.5 million fans.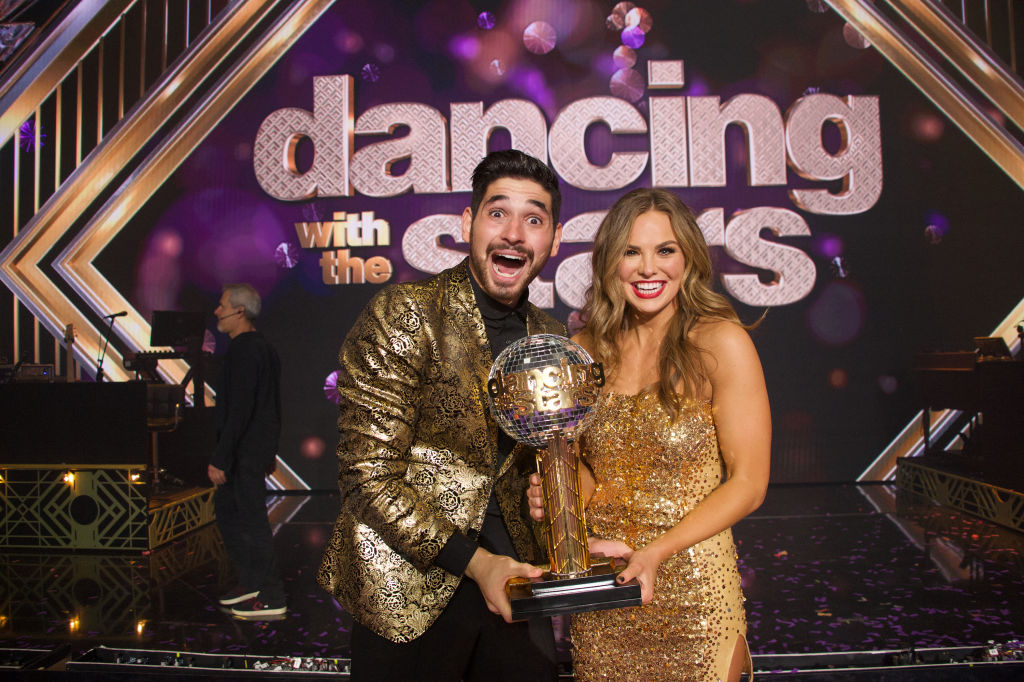 The Bachelor alum pens a heartfelt message to Instagram
"I am overwhelmed with a feeling of gratitude. This experience has not been easy, but it's been rewarding on more levels than I could have ever have imagined. I've had to take a hard look at myself, my flaws, my strengths, and, mostly, the things I've let hold me back. I have been vulnerable in a way that is the farthest from comfortable for me. I'm a flawed, emotional human, and this has brought the best and the worst out in me," Brown wrote, before expressing gratitude for the experience and reflecting on how much the difficult journey has meant to her.
Brown and Bersten react to DWTS win
Though Brown is partial to long messages and speeches, her reactions to her win has, thus far, been short and sweet. "WE DID IT! thank you all so much!" Brown captioned a picture of her and Bersten holding the mirrorball trophy. Bersten also kept his response short "WHATTTTTTTT!!!!!!!!!" he captioned a funny picture of the pair after they were crowned the season 28 Dancing with the Stars winners. Congrats to both Brown and Bersten on their win. We're interested to see where they go from here.