'Dancing With the Stars': The Worst Dances of All Time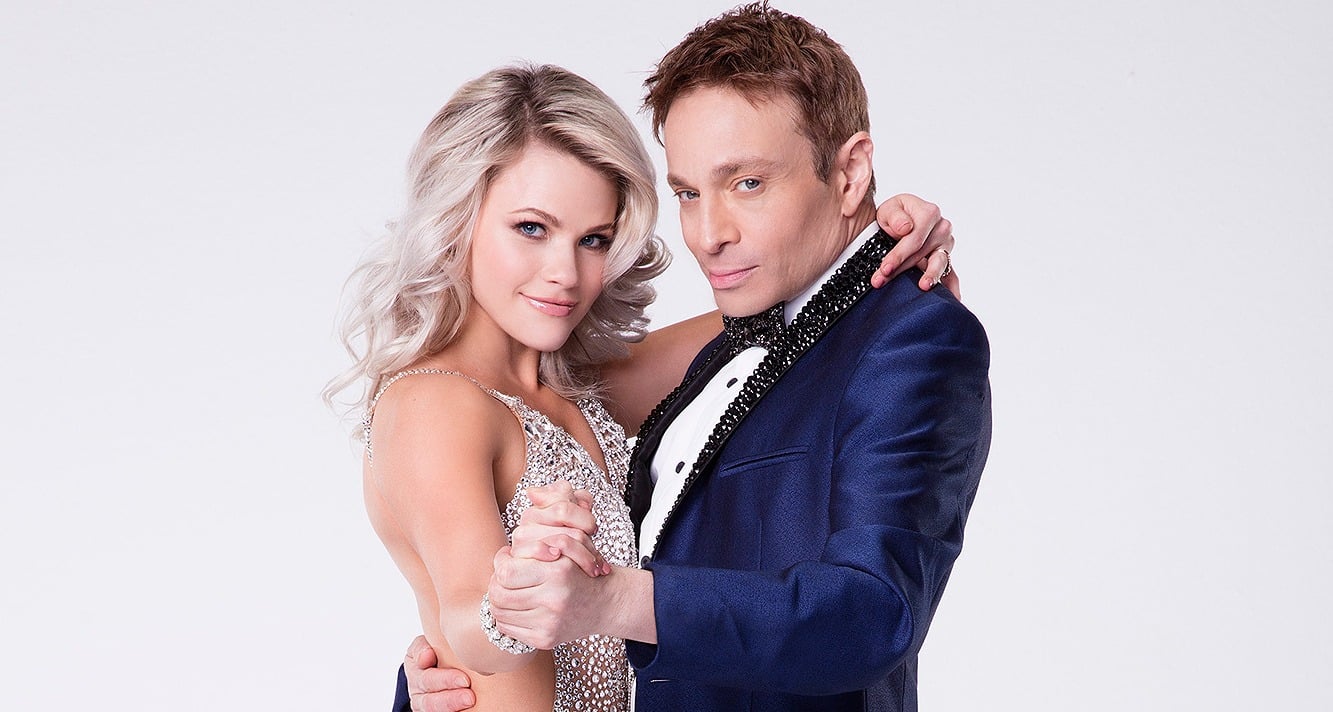 When the contestants on Dancing With the Stars are good, they are very, very good. But when they're bad, they're downright awful. In 24 seasons on ABC, the reality TV competition has given us plenty of both, too — from celebrities with a surprising knack for ballroom dancing, to those that make us cringe with second-hand embarrassment.
Sometimes, it comes down to a lack of chemistry between partners. Sometimes, it just turns out that the contestants in question just don't have any rhythm. Here are the 25 worst performances in DWTS history.
25. Chris Kattan and Witney Carson
When a comedian enters the fray on Dancing With the Stars, it's sometimes hard to predict if they're taking the competition seriously. It seemed like Saturday Night Live alum Chris Kattan was, at least, doing his best to learn his steps. But his time on stage with partner Witney Carson ended up being more about a tribute to his popular Night at the Roxbury character than it did about the Cha Cha.
Sure, it was funny, and a nice little dose of '90s nostalgia. But Kattan's actual moves left much to be desired. The judges awarded the couple a mere 17 points, and he was the first contestant eliminated in Season 24.
24. Kim Kardashian and Mark Ballas
Whether you love her or hate her, it's hard to deny that Kim Kardashian has left her mark on American celebrity culture. It's also difficult to argue that she did her brand any favors by appearing on Dancing With the Stars in its seventh season.
The reality star and businesswoman tried to bring her sex appeal when she danced the Rumba with Mark Ballas in Week 3. But she wound up looking like she was simply going through the motions. Though other pairs earned lower scores than their 17 that week, there was something especially uninspiring about Kardashian's attempts to woo fans. And she wound up being eliminated as a result.
23. Wayne Newton and Cheryl Burke
In some ways, Wayne Newton is an American legend. Unfortunately, his stint on Dancing With the Stars didn't do anything to much to improve his legacy. You might think that a seasoned performer like Newton would be a natural on a reality TV dancing competition. But you would be wrong.
In the second week of Season 5's competition, he and partner Cheryl Burke danced the Quickstep. Well, truthfully, Burke danced, and Newton occasionally lip-synced and otherwise looked generally surprised that he needed to be moving alongside his hard-working partner.
Though Newton and Burke earned an abysmal 15 points, they survived the competition for another week, before he was finally eliminated in Week 3.
22. Kate Gosselin and Tony Dovolani
Jon and Kate Plus 8 star Kate Gosselin has long dealt with unflattering headlines and negative press coverage. And she did her best to incorporate that theme into her Paso Doble with her DWTS partner Tony Dovolani. Though she brought an intense attitude to her dance, she didn't follow it up with any kind of actual dancing talent.
As a result, the performance didn't wind up serving as a stirring commentary on the perils of reality TV fame. It just made fans even more reluctant to take Gosselin seriously. The duo's score — a 15 — showed that the judges felt the same.
21. Wynonna Judd and Tony Dovolani
She's a country music icon. But though she brought her trademark sass to the stage on Dancing With the Stars, she failed to be a crossover sensation – at least as far as the Cha Cha is concerned.
Though she and partner Tony Dovolani started relatively strong in the series' sixteenth season, their Week 2 routine left a lot to be desired. After earning just 15 points, Judd became the first contestant to be eliminated that season.
20. Mischa Barton and Artem Chigvintsev
The Cha Cha has proven to be a challenge for countless Dancing With the Stars contestants. For Mischa Barton, it was her downfall. After struggling through the first week of Season 22 alongside partner Artem Chigvintsev, she gave it her all in a Tiki-themed performance in Week 2.
But instead of displaying her fancy footwork, she wound up looking frantic, and stumbled through much of the routine. The judges gave Barton and Chigvintsev a 15 for their troubles.
19. Adam Carolla and Julianne Hough
As a radio and TV host, Adam Carolla has built a career out of making people uncomfortable. But he was the one who looked uneasy during his Dancing With the Stars Foxtrot way back in Season 6. Julianne Hough did her best to carry the couple through the complicated dance, but Carolla looked like he could never quite get the hang of it.
Ultimately, the dance earned 15 points — the lowest score in an otherwise relatively impressive season.
18. Bristol Palin and Mark Ballas
As Sarah Palin's daughter and an abstinence advocate, Bristol Palin has proven to be a controversial figure. And she didn't do much to win fans with many of her routines on Dancing With the Stars' eleventh season.
That was especially true of her Week 4 Rumba with partner Mark Ballas. It was, perhaps, the least sexy interpretation of that decidedly sultry dance, as Palin barely moved throughout the course of the performance. The judges were not impressed despite Ballas' best efforts at salvaging the routine, and gave the pair a score of 14. To Palin's credit, she did end up redeeming herself later in the season with some stronger performances.
17. Bill Nye and Tyne Stecklein
Bill Nye brought all of his eccentric energy to his Cha Cha with Tyne Stecklein in the first week of Dancing With the Stars' Season 17. Unfortunately, he forgot his actual dance moves backstage. The routine was, of course, science-themed, complete with wacky wigs and allusions to Frankenstein. But while Stecklein was cast as the monster, it was Nye who wound up looking like he was just learning how to move around.
Nye and Stecklein earned a total score of 14 for their performance, proving that dancing is just simply not in the good scientist's DNA.
16. Steve-O and Lacey Schwimmer
There may be few Dancing With the Stars contestants that seemed more out of place than MTV star and stuntman Steve-O. And while he appeared to give his time on the series his best effort, he struggled mightily and had some unique hurdles to clear during the Season 8 competition.
In Week 2, the judges used Steve-O and partner Lacey Schwhimmer's dress rehearsal footage to rank them after he injured himself and couldn't perform. Unfortunately, it was rough — very rough. Steve-O brought his trademark goofiness to the performance, but it didn't exactly translate well for Salsa. The judges gave Steve-O and Schwimmer a 14, and that combined with his injury could have been the end for the pair.  But they did live on to dance together, for better or worse, for another few weeks.
15. Clyde Drexler and Elena Grinenko
Former NBA star Clyde Drexler was stellar on the court. On the Dancing With the Stars floor? Not so much. He paired with Elena Grinenko, and never seemed entirely comfortable in his dancing shoes. But by the time Week 5 rolled around, he looked ready to bounce.
Their Rumba, set to Marvin Gaye's seminal hit, "What's Going On?" was anything but inspirational. Drexler looked like he forgot his steps on multiple occasions, and seemed to be sleepwalking through most of the routine. He and Grinenko scored 13, and it wound up being Drexler's last dance on the series.
14. Kelly Monaco and Alec Mazo

Kelly Monaco has the distinguished honor being the first-ever winner of Dancing With the Stars. But you wouldn't have known it in her first performance on the series — a clumsy, stiff waltz with partner Alec Mazo.
The judges took the General Hospital star to task for her amateur performance, and awarded the couple just 13 points — the lowest score of the night, and tied for lowest of the season. Luckily, she escaped elimination and had a chance to prove herself to be a true tour-de-force in the following weeks.
13. Billy Ray Cyrus and Karina Smirnoff
Billy Ray Cyrus actually had a pretty decent run on Season 4 of Dancing With the Stars — at least, better than most of the series fans would have expected. But he definitely started off on the wrong foot with his Week 1 cha cha. His moves — from awkwardly snapping to miming a fishing poll reel-in — mostly fell into the "dad who's trying to embarrass his daughter in front of her friends" category.
Cyrus and his partner Karina Smirnoff were awarded only 13 points, but he managed to hang on until the eighth week of the competition.
12. Geraldo Rivera and Edyta Śliwińska
There's bad, and then there's Geraldo-Rivera-impersonating-Donald-Trump-while-attempting-to-dance-the-Salsa bad. In Season 22 of Dancing With the Stars, the investigative journalist teamed up with Edyta Śliwińska, and tried to inject some ripped-from-the-headlines humor into their routine.
It backfired, miserably, not only because it was weird and not all that funny, but because Rivera's moves just weren't up to par. The judges weren't impressed, and gave the pair just 13 points. Rivera, his blonde wig, fake tan, and terrible Trump impression, were all sent packing.
11. Kim Zolciak-Biermann and Tony Dovolani
Kim Zolciak-Biermann had a pretty rough go of it during her time on Dancing With the Stars. Her Egyptian-themed Salsa with partner Tony Dovolani was truly a spectacle, but unfortunately her moves didn't match the flashy setting. She seemed uncomfortable from start to finish, and struggled to keep up with Dovolani and the back-up dancers.
Zolciak-Biermann and Dovolani earned just 13 points for their first attempt in Season 21. And unfortunately, she injured herself two weeks later and was forced to withdraw from the competition.
10. Chaka Khan and Keo
We'll say this for Chaka Khan and Keo's lackluster Cha Cha: Her entrance was pretty cool. But after the singer was lowered from the Dancing With the Stars ceiling on a platform, her performance went totally off the rails. While Keo did his best to inject some energy into the routine, Khan looked unsteady on her feet and seemed to struggle with the choreography.
It was a disappointing turn for the songstress, one that earned just 13 points, and made her the first contestant eliminated in Season 21.
9. Evander Holyfield and Edyta Śliwińska
He's a four-time heavyweight champion. But that doesn't mean Evander Holyfield is immune from a few missteps from time to time. The boxer proved that in spades when he appeared on Season 1 of Dancing With the Stars. After a less than stellar Quickstep the week before, Holyfield teamed up with Edyta Śliwińska to take on the Jive in Week 3.
While he seemed to give it his all, Holyfield's moves were goofy rather than smooth — so much so that it was hard to believe he'd ever set foot on a dance floor before that performance. The judges didn't hold back in their criticism, delivering a score of 13 to the duo.
8. D.L. Hughley and Cheryl Burke
He may be a King of Comedy, but D.L. Hughley's Dancing With the Stars debut was anything but regal. In Season 18, he was paired with Cheryl Burke, and for their first performance, they attempted a Cha Cha. Hughley looked so concerned with remembering his steps that the dance felt joyless from beginning to end.
The judges took Hughley and Burke to task for their subpar performance, and punished them with a dismal score of 12.
7. Jeffrey Ross and Edyta Śliwińska

Jeffrey Ross has made a career out of making people laugh. But his all-too-brief stint on Dancing With the Stars was actually pretty sad. The comedian attempted a fun-and-funky Cha Cha with Edyta Śliwińska in the first week of the series' seventh season. But instead of offering up a rollicking good time, Ross' moves looked clunky and off-beat.
Not even a somewhat well-placed air guitar could save the routine — the judges doomed Ross and Śliwińska to elimination with score of 12, and he said goodbye to his short-lived ballroom dancing antics the following night.
6. Buzz Aldrin and Ashly Costa

There's no doubt that Buzz Aldrin is an American hero. But even the bravest among us can't be good at everything. And the astronaut proved that with class, if not with grace, during his time on Dancing With the Stars.
Though he gave it is all, Aldrin's Foxtrot with Ashly Costa in Week 1 of Season 10 was stilted and sleepy. The judges, while clearly impressed with the then-80-year-old's ambition, had to score based on technical skills and in that arena, Aldrin fell short. The pair earned a 12, and the astronaut only lasted into the second week of the competition.
5. Steve Wozniak and Karina Smirnoff
Over the years, Dancing With the Stars has definitely stretched the limits where defining celebrity is concerned. One of their more questionable contestants to date was Steve Wozniak, the co-founder of Apple — both in terms of his stardom and his dancing ability.
He stumbled through the first three weeks with partner Karina Smirnoff. And in Week 4, the pair attempted an Argentine tango, with pretty pitiful results. The tango is supposed to be a seductive dance, but Wozniak's repartee with Smirnoff was anything but. The tech guru was far out of his league as far as the complicated footwork was concerned. He looked robotic in his best moments, and like he was ready to stumble and fall on his face in his worst.
The duo technically earned a lower score, a 10, for their Samba the week before. But Wozniak at least looked like he was having fun with that one. The tango was a miserable outing all around, and after receiving a 12 from the judges, Wozniak was finally sent packing.
4. Tucker Carlson and Elena Grinenko
These days, TV viewers know Tucker Carlson more for his combative journalistic style on Fox News. But in Season 3 of Dancing With the Stars, he became infamous for another reason: absolutely butchering the Cha Cha.
His dancing partner, Elena Grinenko, tried to inject a little bit of flair into the routine. But from the first step to the final pose, Carlson was stiff, awkward, and looked completely out of his element. The couple earned just 12 points for their efforts, and were rightfully eliminated from the competition.
3. Rick Perry and Emma Slater
Rick Perry isn't the first politician to appear on Dancing With the Stars. But after his ridiculous performance in Season 23, he may very well be the last. The current Secretary of Energy and former governor proved that he was about as adept at mastering the Cha Cha as he is at remembering the names of U.S. government agencies.
He looked overwhelmed during the majority of his routine with Emma Slater, and nearly winded by the end of it. The four DWTS judges gave them a combined score of 20, and fans soon sent him on his way back to Texas.
2. Michael Bolton and Chelsie Hightower
Music fans all over the world know Michael Bolton for his soulful singing voice. But fans also learned, when he appeared on Season 11 of DWTS, that his talents do not extend to dancing.
In the second week, Bolton and his partner Chelsie Hightower attempted — and we do mean attempted — to dance the Jive. The result was downright surreal, from the absurd "Hound dog" theme to his stiff, lagging moves during the dance itself. The dance was so bad, it earned 12 points and left fans with many unanswered questions. First and foremost: When will we get the image of Michael Bolton crawling out of a doghouse out of our brains?
1. Master P and Ashly DelGrosso

It's hard to know where to begin with Master P's legendary run on Season 2 of Dancing With the Stars. All of his dances were bad — he looked, in equal measure, both uncomfortable and often unwilling to be on the stage. The judges, and even his partner Ashly DelGrosso, seemed unsure that he was at all invested in improving his skills. But fans of the series seemed keen to keep him in the competition, simply to see what he might do next.
By the time Week 4 rolled around, it was clear that Master P simply wasn't going to reveal some hidden passion or talent for ballroom dancing, though. He more or less walked through his Paso Doble with DelGrosso, and the judges gave the pair an astonishingly low 8 — to date, the lowest score in DWTS history.
Follow Katherine Webb on Twitter @prufrox.
Check out The Cheat Sheet on Facebook!