Why 'Dark Phoenix' is Leaving Theaters Early
Summer has traditionally been the season when moviegoers can expect to see blockbusters, and studios meticulously plan which films will be released from May through August. Studio execs bank on movies like Dark Phoenix to rule the box office so they can do way more than break even.
Since the spring, superhero and action flicks have been dominating the scene, and Dark Phoenix's release on June 7 was supposed to be another hit for Marvel's comic book superheroes. Until it wasn't. In a surprise move, the film is being pulled from thousands of theaters early. And by early, we mean only three weeks into its release. This news comes on the heels about Avengers: Endgame returning to theaters.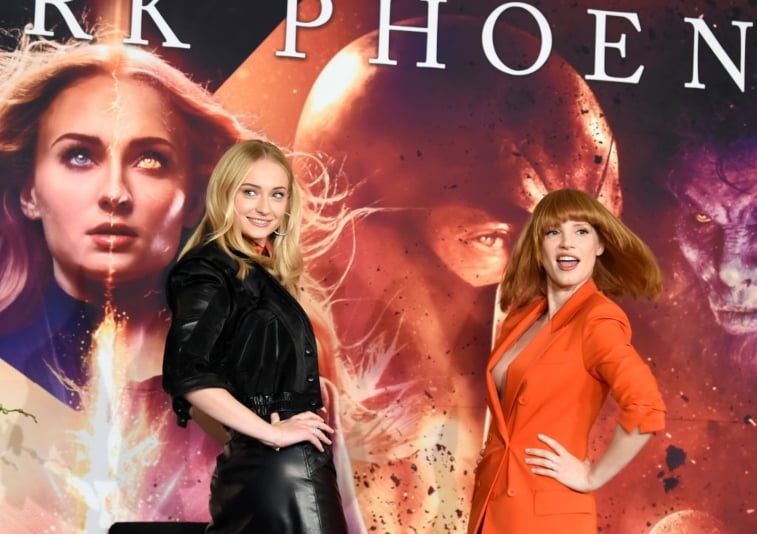 What went wrong with 'Dark Phoenix'
The Dark Phoenix story was meant to close out the X-Men franchise that spanned across a dozen separate films. While there were fans who enjoyed the movie, it's been described as a "disaster" and "a flop" in terms of its storyline and ticket sales.
Fox News reported that it cost $200 million to create, but the film only scored a $33 million opening domestically. Leading up to Dark Phoenix's release, there was already talk that things weren't looking good, as its date was pushed back multiple times following production wrapping up two years prior.
Rotten Tomatoes gave it a harsh 23% rotten rating. Ouch. Deadline's detailed look into the why the movie was doomed shows that much of bad sentiment started behind the scenes. Dark Phoenix was supposed to be two films, and Fox decided to cut it down to one. Director Simon Kinberg rewrote the tale to fit into one, blending it with the events of X-Men: Days of Future Past. So, the story had to change while still trying to remain true to one of its most popular comic book storylines. In addition, and there were internal studio changes with staff, marketing, release dates. Deadline points out that Jean Grey's story is supposed to be more serious and was not intended to come out after Endgame or Captain Marvel, setting it up for immediate, and perhaps unfair, comparison.
When the X-Men movies first came out in 2000, the rights were owned by Fox, a separate company from Disney and Marvel. Dark Phoenix marks the last outing for Fox's version of X-Men characters, including fan favorites like Wolverine. This could be it.
With the Disney merger, things somehow got reprioritized, and not in favor of Dark Phoenix. As for Kinberg, he told KCRW's The Business that he enjoyed making Dark Phoenix, but had to take the "L":
"I actually really like the movie,  and I had an amazing time making the movie … I'm here, I'm saying when a movie doesn't work, put it on me. I'm the writer-director, the movie didn't connect with audiences, that's on me."
The slow exit plan for 'Dark Phoenix''
Because of its abysmal performance, the studio plans to pull 'Dark Phoenix' from theaters in clusters. According to CBR, box office tracking firm Exhibitor Relations stated that Dark Phoenix will be removed from more than 1,600 theaters this week. That's almost half of the locations where it's playing domestically.
This is not the typical scenario for a superhero movie, especially one featuring Marvel characters, so it is a sign of how much Dark Phoenix is struggling. Could this mean it will be heading to Blu-ray and digital streaming soon? Probably.
That doesn't mean that you won't see these Marvel comic book characters ever again, however. Some are holding out hope that once things settle down with Disney's takeover of Marvel properties, there will be a chance for a re-do for the X-Men franchise, and Jean Grey. Disney could very well rekindle the magic in a new way.