Dark Secrets About Princesses Eugenie and Beatrice
Princess Eugenie of York and her older sister, Princess Beatrice of York, are the daughters of Prince Charles' brother, Prince Andrew, and his ex-wife, the Duchess of York, Sarah "Fergie" Ferguson. Before the birth of Prince William and Kate Middleton's daughter, Princess Charlotte, the two siblings were ahead of all other females in the line of succession to the British throne.
Because they are not in the spotlight as much as their male cousins, William and Harry, the public doesn't hear too much about them. Perhaps the only thing we have heard is that Eugenie and Beatrice's parents have long been considered the black sheep of the royal family for the negative headlines they have garnered over the years. But the princesses have some shocking secrets of their own.
Here's a look at what we know about the royal sisters.
Princess Beatrice used to date a convict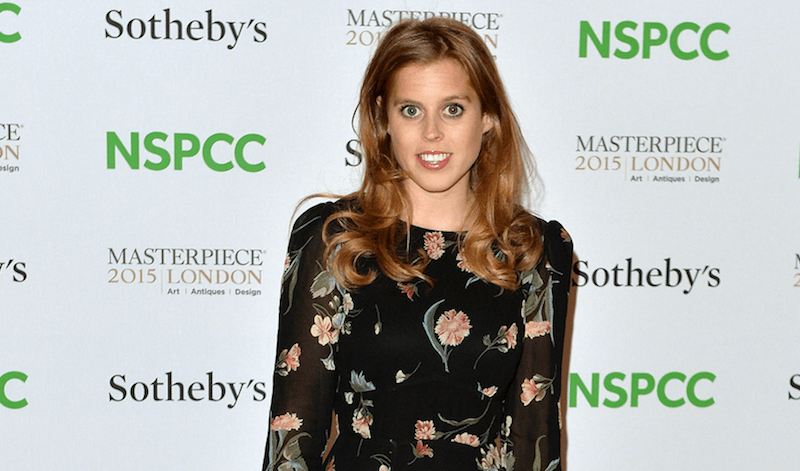 Yes, you read that correctly. Princess Beatrice previously dated a convict. In 2006, the royal was romantically involved with a man named Paolo Liuzzo, who was convicted of assault and battery. Liuzzo was arrested for manslaughter after severely beating a man to death. However, the manslaughter charge against him was later dropped, and he did community service instead of serious prison time.
The palace was worried about reports in the press, so Beatrice's mother released the following statement: "As any parent will know, the most important element in a relationship with your child is trust. We all have our own journeys and have to learn our way, but Beatrice is a sensible girl … with many friends including Paolo. We must trust her judgment."
Next: Prince William disliked another one of her boyfriends. 

Prince William did not invite Beatrice's longtime beau to his wedding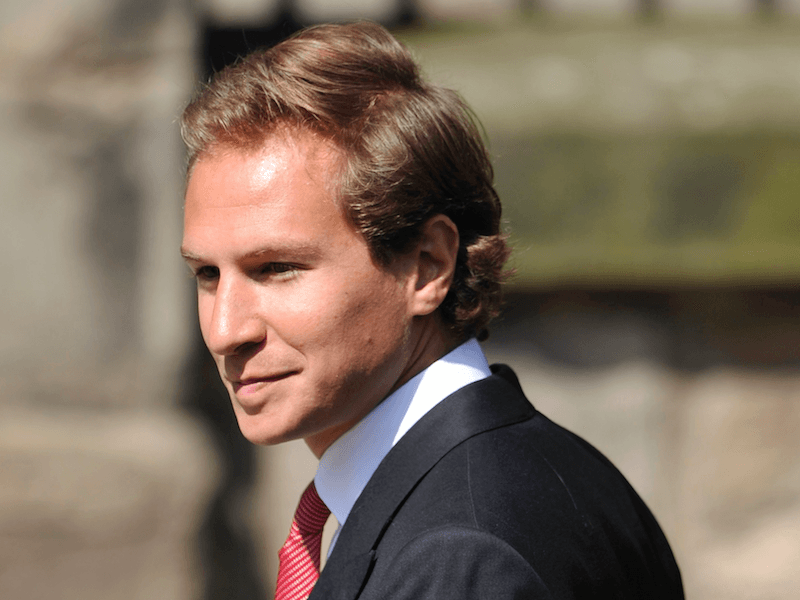 It wasn't Liuzzo, but another one of Princess Beatrice's beaus that her cousin William wasn't fond of. Beatrice was in a relationship with Dave Clark for a decade and, by all accounts, he was well-liked by the royals — well, most of the royals.
It was reported that William did not like him, so much so that he wouldn't allow Beatrice to bring Clark to his 2011 royal wedding to Middleton. Oddly enough, as the Daily Beast noted, it was actually William who introduced the pair to begin with.
Next: Eugenie went against palace protocol with this move. 

Princess Eugenie had no problem breaking this rule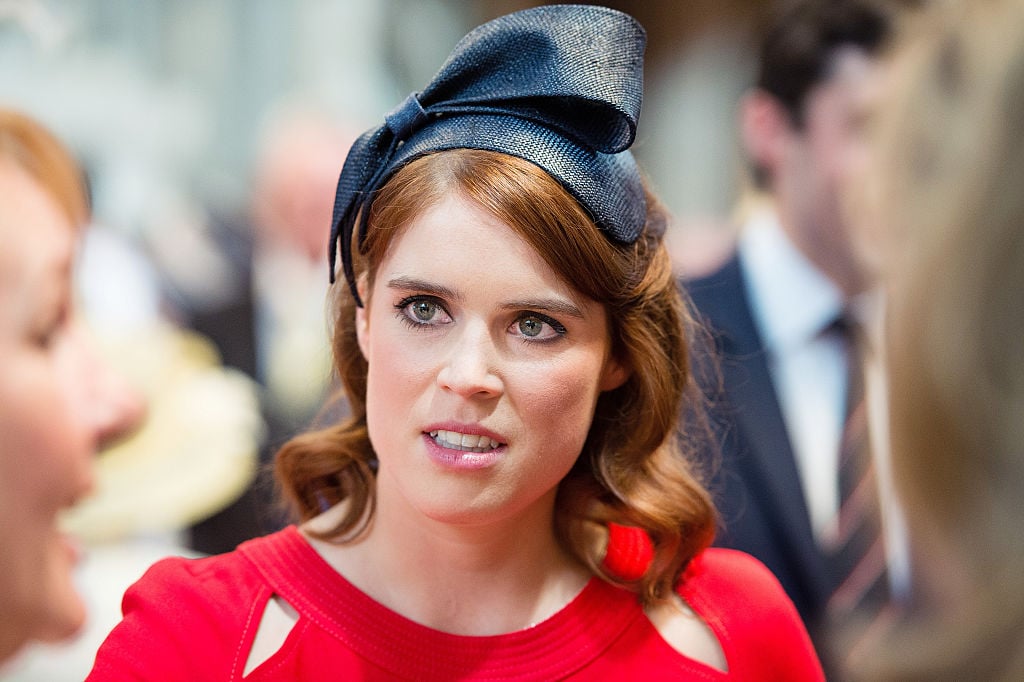 The younger members of the British royal family do not keep personal social media accounts. The Duke and Duchess of Cambridge and Prince Harry use the official Kensington Palace account, but they don't have their own. When a Facebook account once thought to belong to Harry (under the name Spike Wells) was questioned, it was deleted. Moreover, when Meghan Markle and the prince got serious with their relationship, she promptly deleted her Instagram.
But in March 2018, Eugenie ripped that rule right out of her royal rule book and made her own Instagram account where she posted pics with then-fiancé Jack Brooksbank, as well as childhood photos with her mom. She gained tens of thousands of followers within hours of signing up. Ferguson and Prince Andrew do have their own Instagram accounts and used that platform to congratulate their daughter on her engagement.
Next: The princesses think it's no work and all play. 

Beatrice and Eugenie have been criticized for always vacationing, not working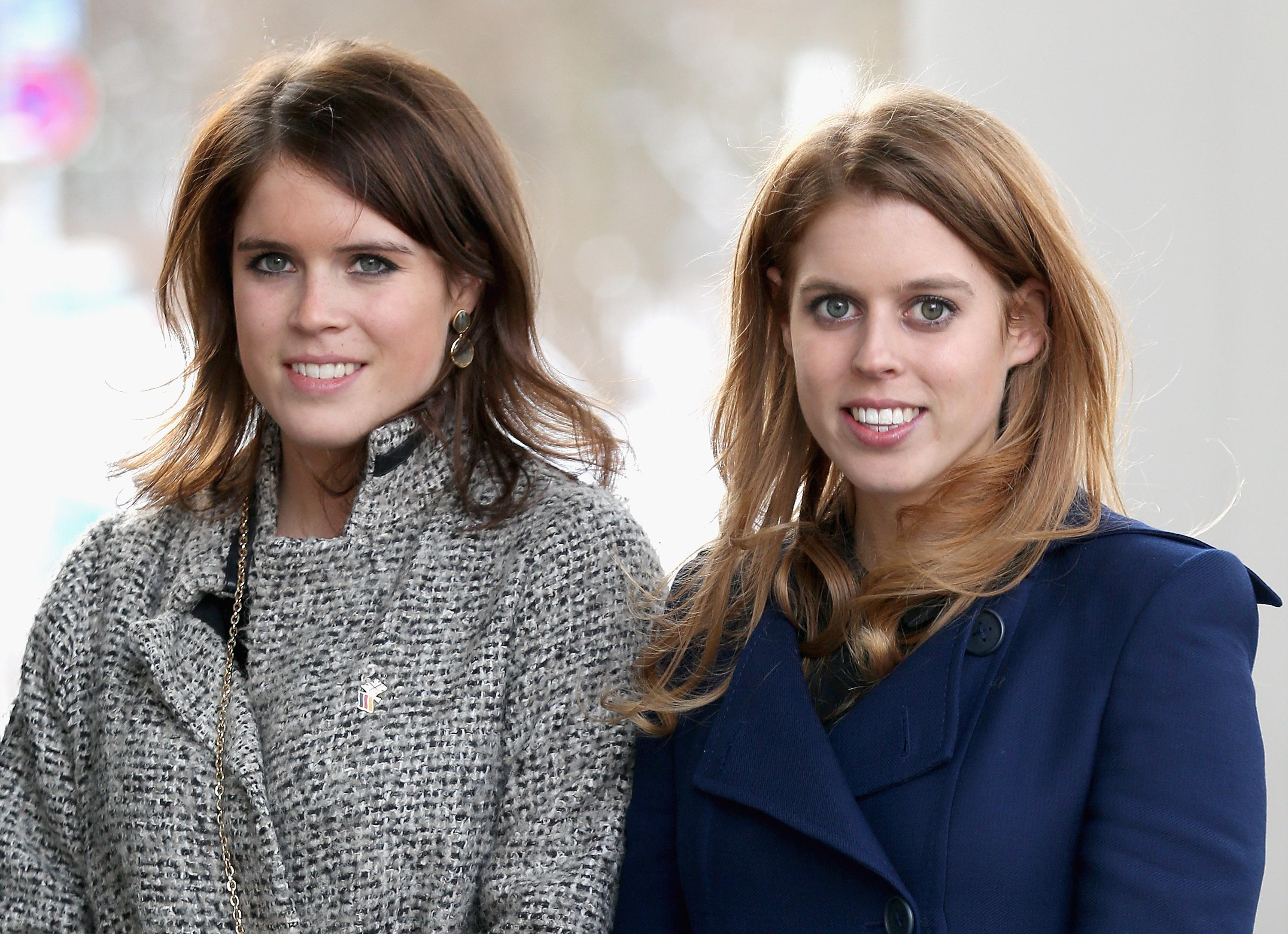 Something the princesses have been criticized for is not holding jobs, but always going on extravagant vacations. There have been times where neither one of them were working, but were going on holidays constantly. Most notably was when Beatrice quit her job as a junior producer at Sony and then went on 11 luxury vacations within six months of leaving.
Nowadays though, the sisters are said to have full-time jobs. Eugenie holds the position of associate director at Hauser & Wirth, a contemporary gallery in Mayfair, London while Beatrice is the vice president of partnerships and strategy for Afiniti, which is a U.S.-based technology company.
Next: The duchess thought Beatrice had a weight problem at age 8.
Their mother put Beatrice on a diet when she was 8 years old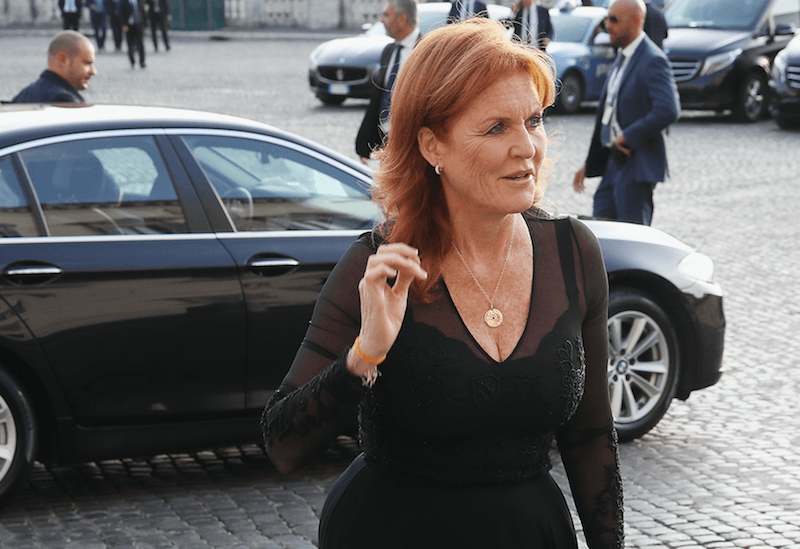 Despite being princesses the two women, particularly Beatrice, didn't have the easiest upbringing. Their parents separated when they were young, and the tabloids have a field day with their salacious stories. Not long after they divorced, their mother put on weight. Ferguson was mocked and even called the "Duchess of Pork" rather than the Duchess of York and ended up turning the shame she was getting onto Beatrice.
She put her daughter on her first diet when she was just 8 years old. When asked about that Fergie told reporters, "I think over-eating sort of runs in the family."
Beatrice also suffers from dyslexia, but it has gotten much better with age.
Next: The sisters have been feuding with William and Harry's dad. 

The princesses have been feuding with their Uncle Charles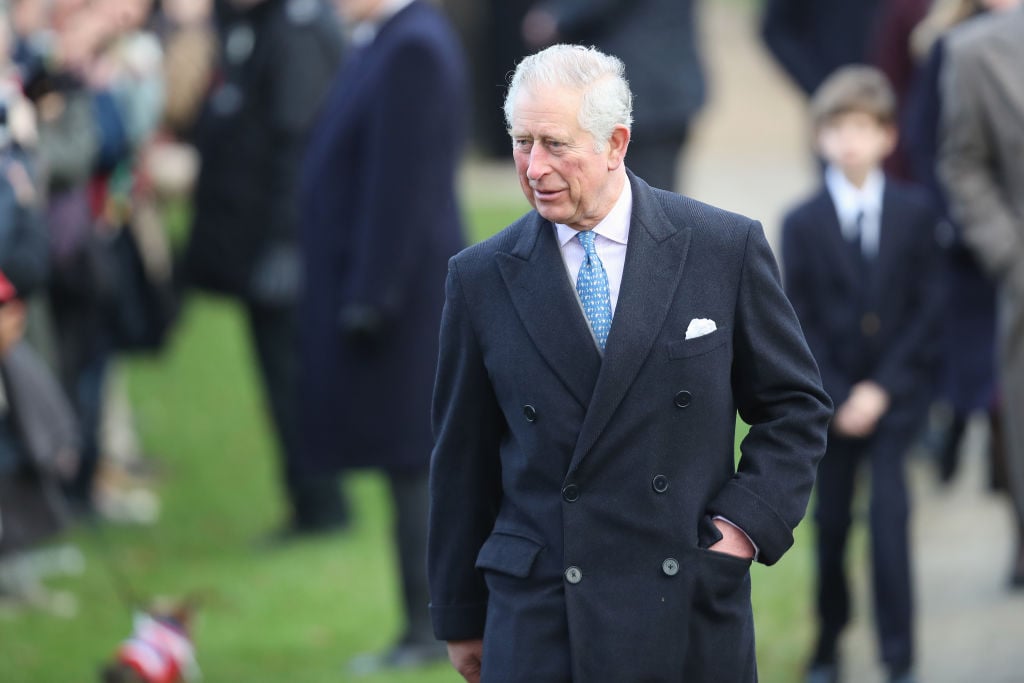 In 2016, Prince Charles revealed his plans for the future by declaring that he was "slimming down" the monarchy, which would directly affect his nieces. The move was thought to have more to do with Charles and Andrew's feud than it did with the princesses.
Either way, Andrew wrote a letter to his mother, Queen Elizabeth II, asking that his daughters "carry out full-time royal duties supported by the Sovereign Grant — the public purse which funds the royals' work."
There's no telling how this will all play out once Charles is the king of England, but it may not end up well for the princesses unless their father and uncle can overcome their differences.
Next: Beatrice and Eugenie have had a lot of family drama.

Their parents have had tons of public drama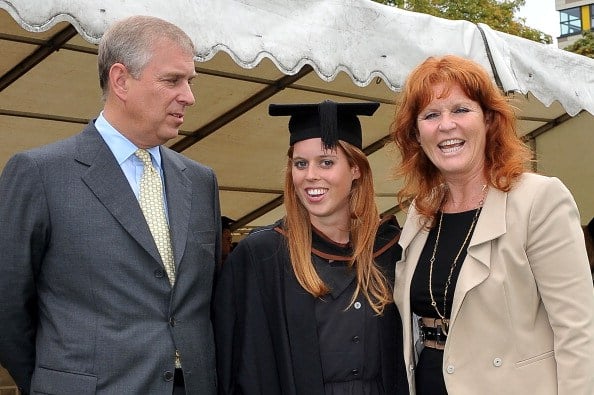 For years, Beatrice and Eugenie's parents' drama was a favorite of the British and global tabloids for one scandal after another. In 1992, photos of the Duchess of York sunbathing topless while having her toes sucked by a man who was not her husband were published.
She was also accused of having multiple affairs while married to Prince Andrew. In addition, she's had some financial woes over the years which have been well-documented.
But the Duke of York was no angel either, and, in 2011, it revealed that he had a friendship with a convicted pedophile. Prior to that relationship, he reportedly accepted gifts and went on vacations paid for by a convicted gun smuggler named Tarek Kaituni.
Next: Family feuds may impact Eugenie's royal wedding.
Prince Philip still can't stand Fergie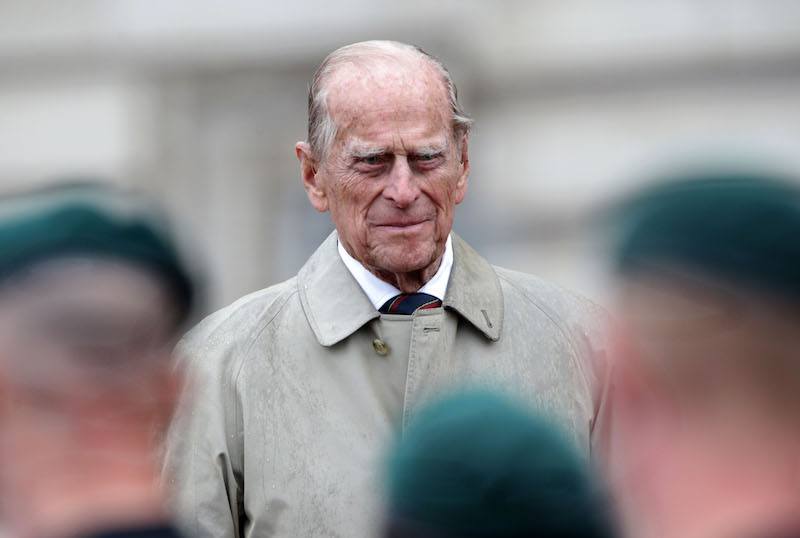 While not all of the royals despise Fergie, some do, but none more than Prince Philip. Queen Elizabeth's husband is said to have never forgiven her for the damage she caused to his family's reputation and reportedly didn't want his ex-daughter-in-law anywhere near Eugenie's wedding in October.
After all, he's the one who requested she be left off Prince William and Middleton's wedding guest list. But given the fact that she's the princess' mother she was there and so was Philip.
While there is still tension between those two, everyone behaved themselves on Eugenie's big day.
Follow Michelle Kapusta on Twitter @philamichelle.
Follow The Cheat Sheet on Facebook!