Dark Secrets Ivana Trump Revealed About the Trump Family
As the first wife of Donald Trump, it's no surprise Ivana Trump has dirt on the family. She was married to Donald from 1977 to 1992 — the longest-standing of Donald's three marriages (so far). It's been decades since they were together, but she remains in the Trump family picture. After all, she raised the three most well-known Trump kids: Ivanka, Eric, and Donald Jr.
Ivana has spilled some dark secrets about the Trump family, from Donald's unromantic marriage proposal to who gets credit for raising their children. Plus, you won't believe how long Donald had actually been planning to run for president.
1. She used controversial parenting methods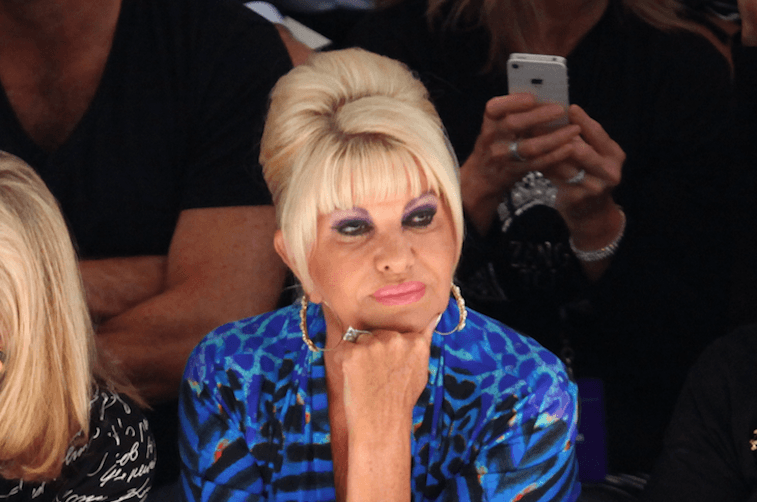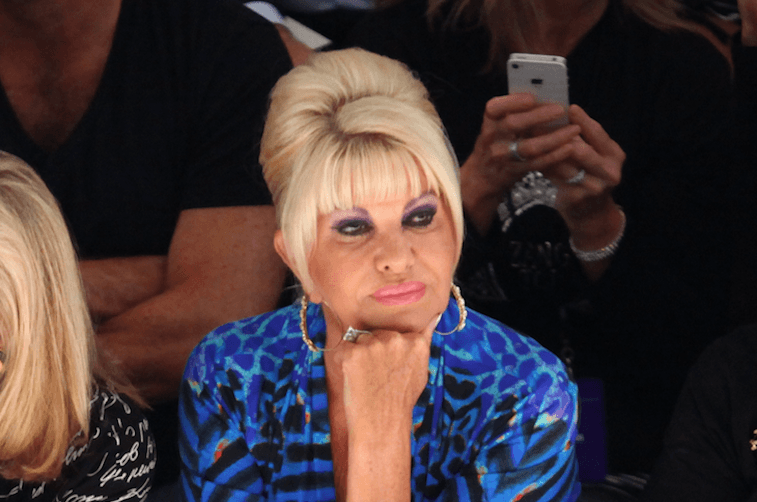 Ivana may be proud of how her parenting shaped their children, but their upbringing involved some controversial methods. According to Time, Ivana has admitted that "[she] is proud never to have breastfed. She's an unabashed spanker. She believes in routine, very full schedules, and punctuality."
Next: She was seriously strict with these rules.
2. She was strict with her children at all ages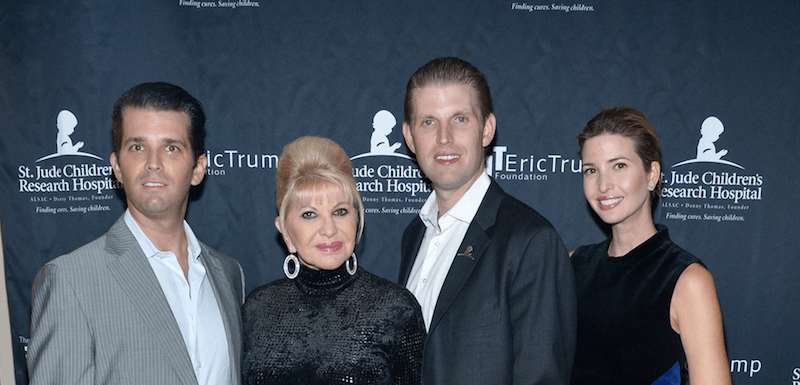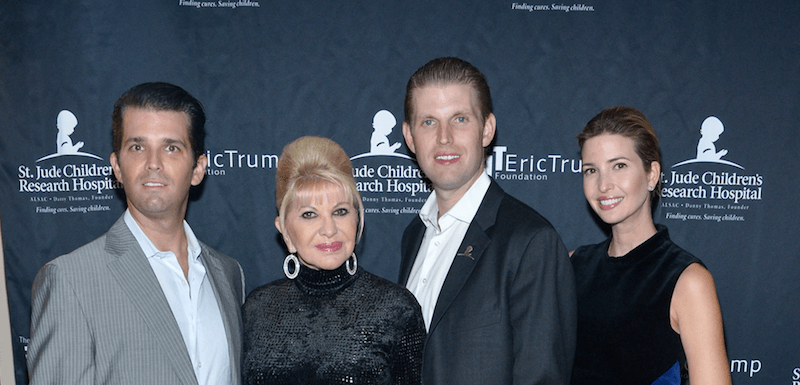 Ivana stuck to her strict parenting rules no matter her kids' age. When she was teaching Eric to ski at just three years old, she forced him to keep going despite claiming he hated it due to being cold and scared.
She wouldn't budge from her parenting methods, even when her kids were grown. For instance, she cut off Donald Jr. when he decided to take a gap year after graduating from college.
Next: Donald wanted to make sure his son lived up to the name.
3. Donald's thoughts on naming Donald Jr.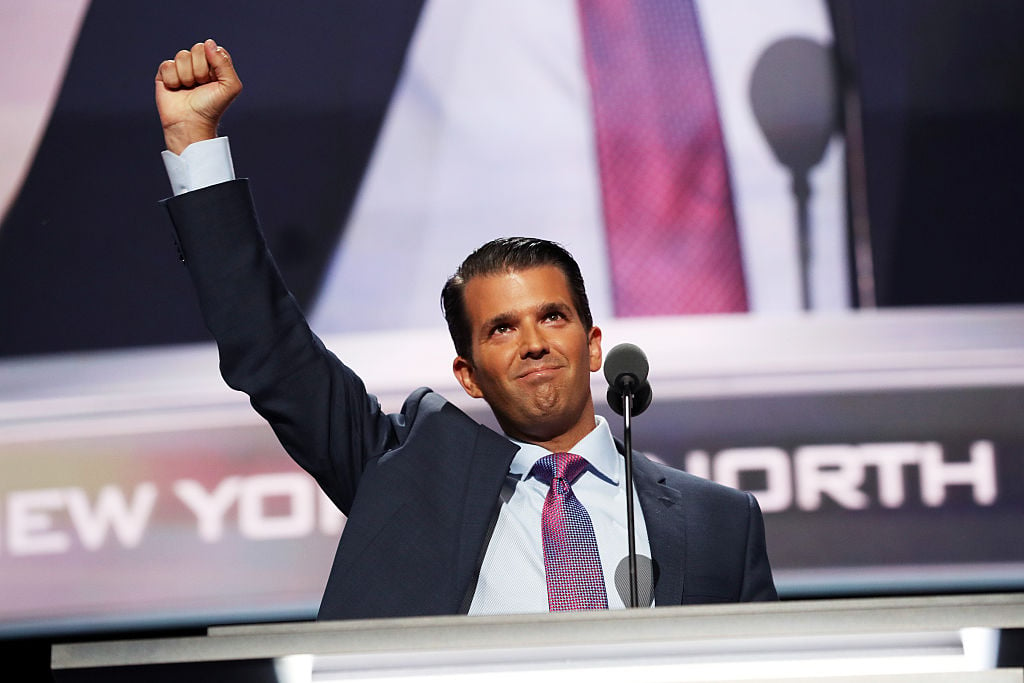 Donald was apparently hesitant to name their first born after himself. Ivana was the one to suggest naming him Donald Jr., but her husband couldn't bear the thought of someone sharing his name if he didn't live up to it. He worried, "What if he's a loser?"
Next: Donald didn't know how to talk to his own children.
4. Donald didn't communicate much with their children until they were older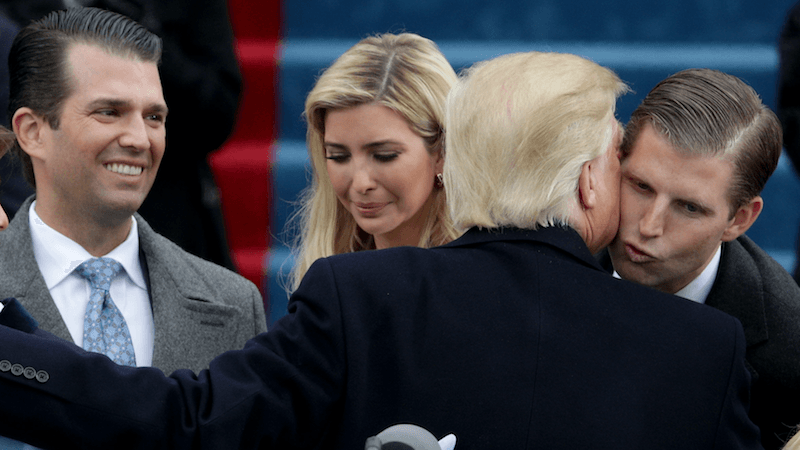 According to Ivana, Donald had no idea how to communicate with their children when they were kids. "He was not the kind of father who would be able to speak to them … when they were six years old, eight years old."
She explained, "He was able to communicate with them by the time they were in university, when they could go and talk the business with each other."

Next: After college, the Trump kids saw a big change.
5. Ivana handed the kids over to Donald after college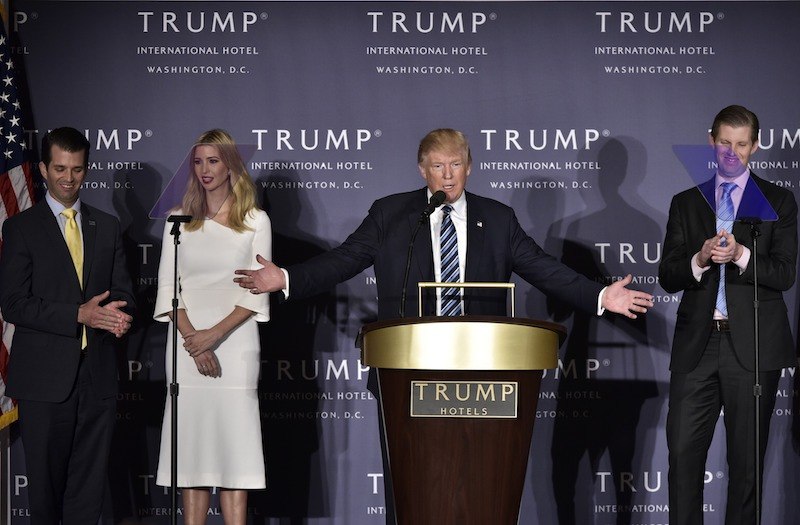 Once Donald learned how to communicate with his kids and Ivana felt her duties were fulfilled in raising them, she handed them over after college.
"When the kids were 21 years old, I called Donald and I said, 'Here's the final product and now it is your job to continue,'" she admitted. "This is what we have done and it worked."
Next: Ivana claims this was a major reason for their divorce.
6. She was 'too successful to be Mrs. Trump'
Ivana wasn't afraid to admit she thought her success intimidated Donald. She wrote in her memoir, "I think Donald probably felt a little bit jealous of my success. And I felt it. There was nothing really he could do. He saw how much profit I made, so he would never fire me … because I did such a great job. And maybe he resented it a little bit."
She concluded, "I was too successful to be Mrs. Trump. In our marriage there couldn't be two stars. So one of us had to go."
Next: She wasn't happy with her children for doing this.
7. She isn't happy with her sons' hunting habits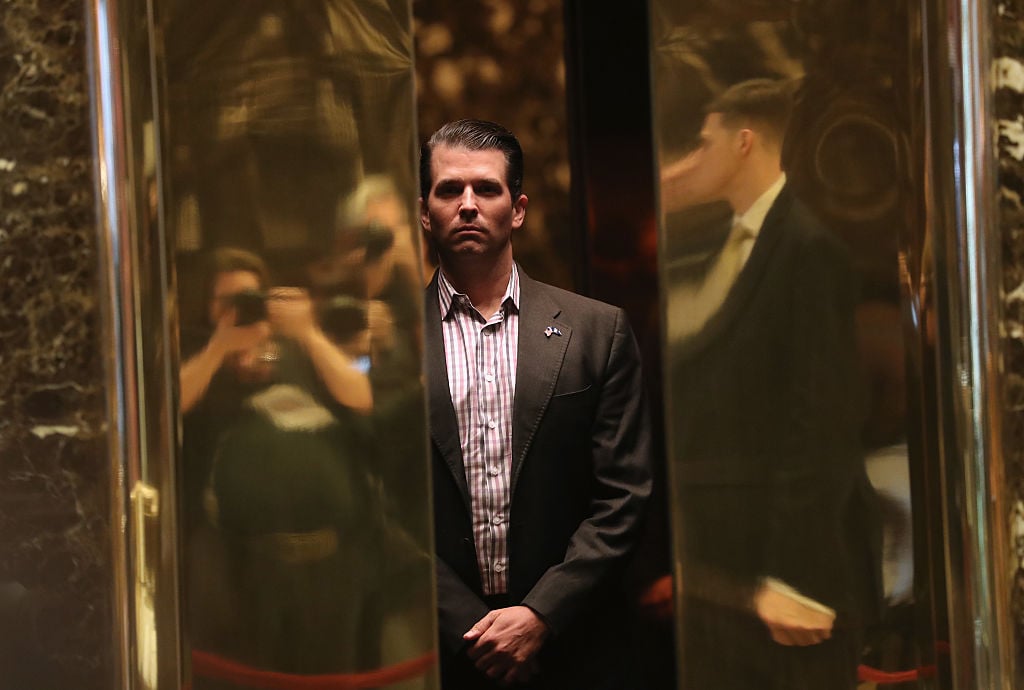 If Ivana doesn't agree with something her children do, she isn't afraid to call them on it. When Eric and Donald Jr. were criticized for posing with an elephant and leopard they hunted down, Ivana wasn't happy. She argued, "Why go to Zimbabwe to shoot Bambi and Dumbo? I don't blame people for giving them a hard time."
Next: This makes her worry about her daughter.
8. She thinks Ivanka has too much on her plate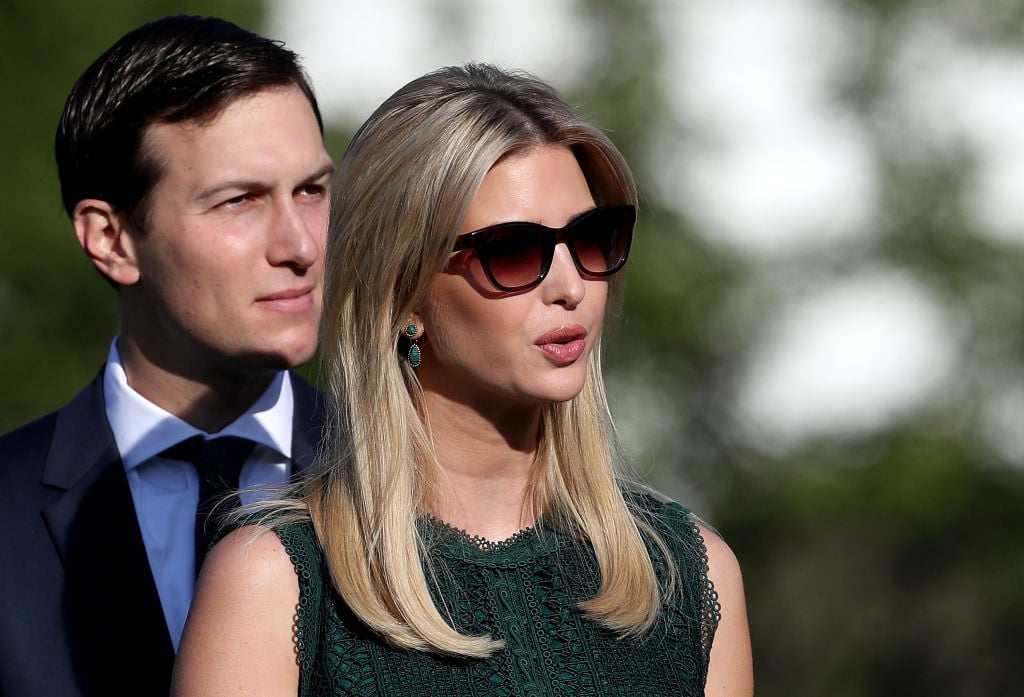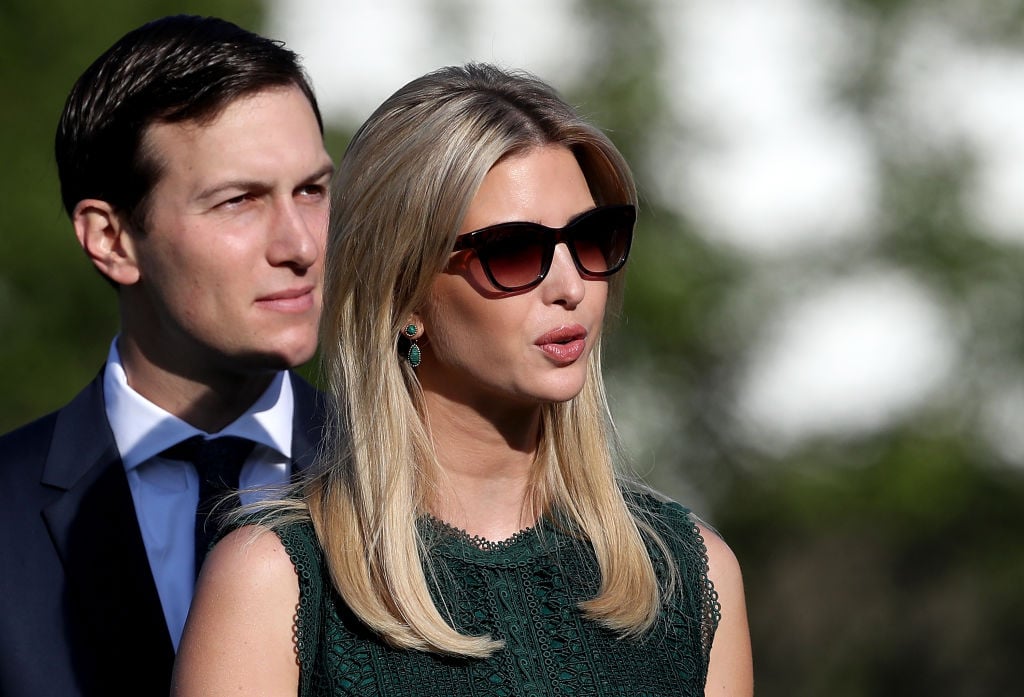 Ivana's pride doesn't come without worry for her children. She admitted that Ivanka's full schedule as a mother of three and working in the Trump administration could be too much. "I'm a little bit worried that she has maybe too much on her plate," she claimed.
However, Ivana is confident in her daughter's abilities. She is hopeful that Ivanka "might be the first female — and Jewish — POTUS."
Next: Who gets credit for how their children turned out?
9. She doesn't give Donald credit for raising their kids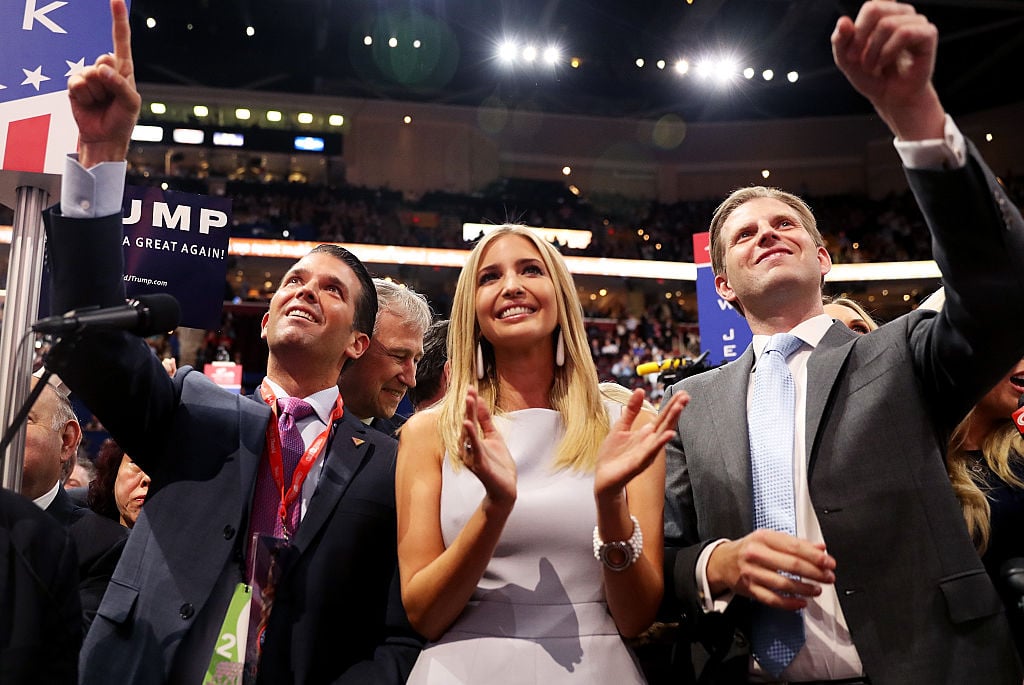 Ivana takes full responsibility for their children becoming the "industrious and polite" adults they are today. In her memoir, Raising Trump, released October 2017, Ivana explained that while Donald often receives credit for their upbringing, it isn't well-deserved.
"Some people — including Hillary Clinton — consider [the kids] to be Donald Trump's finest accomplishments," she wrote. "I believe the credit for raising such great kids belongs to me."
Next: Donald's proposal wasn't exactly romantic.
10. Donald's marriage proposal was paired with a threat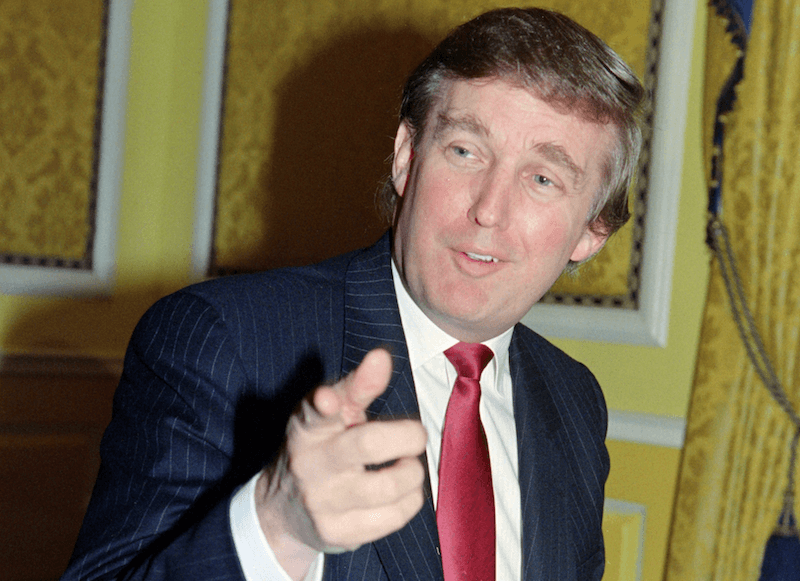 Donald and Ivana's marriage might have ended in controversy, but it apparently started out on rough terms, too. Ivana recalled the moment Donald proposed to her while on a ski vacation. He apparently threatened, "If you don't marry me, you'll ruin your life."
When it came to planning the wedding, Ivana wasn't involved whatsoever. She apparently knew six out of the 600 guests, so she likely felt like a stranger at her own wedding. Plus, their honeymoon was cut short, lasting only two days — thanks to Donald's need to return to New York for a real estate deal.
Next: She made these allegations but later disputed them.
11. Her initial allegations of assault against Donald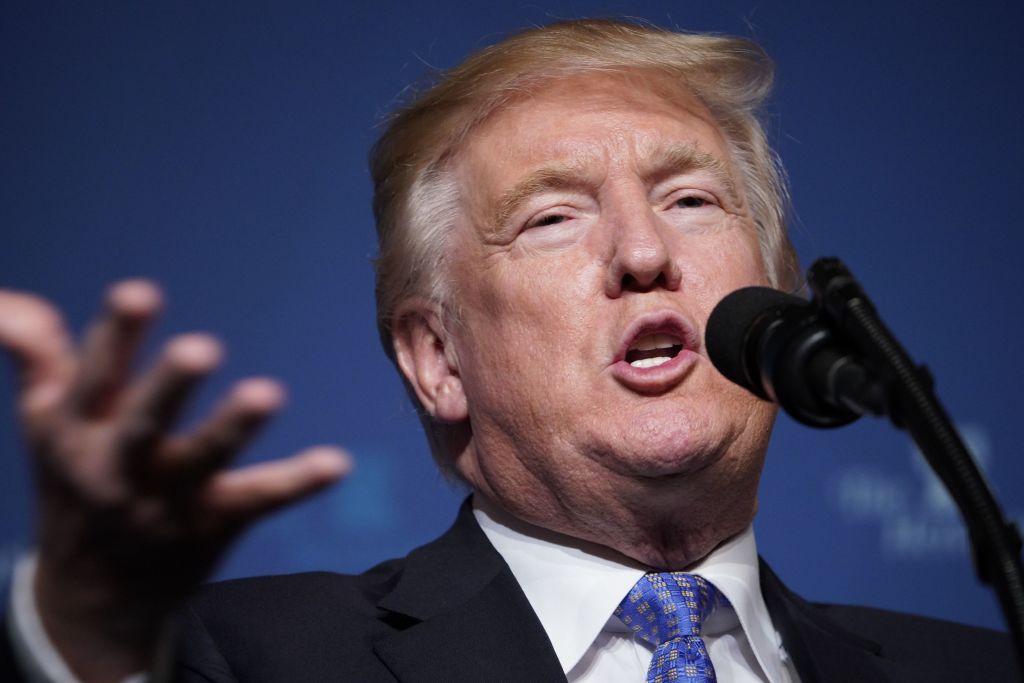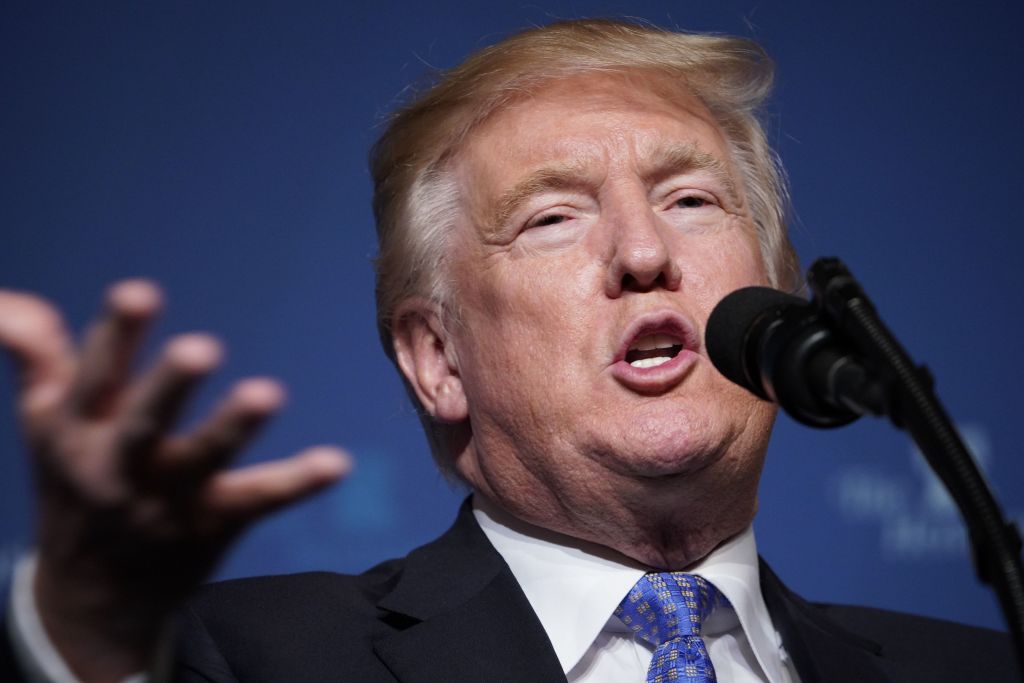 Ivana's divorce from Donald was certainly a messy one. According to Politico, "The divorce was granted on the grounds of 'cruel and inhuman treatment' of Ivana." Although reports claim she initially accused Donald of rape, she's since disputed those allegations. She explained that she never meant "rape" in a "criminal sense."
In a statement to CNN, she claimed, "I have recently read some comments attributed to me from nearly 30 years ago at a time of very high tension during my divorce from Donald. The story is totally without merit." She added, "Donald and I are the best of friends and together have raised three children that we love and are very proud of."
Next: They weren't on talking terms for some time.
12. Donald Jr. stopped talking to his father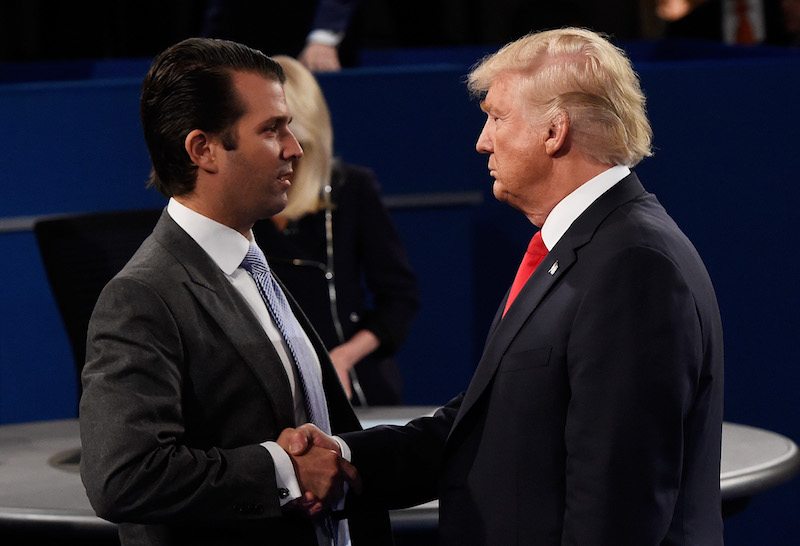 When Ivana and Donald's divorce was a fresh scandal, their family went through some tough times. Donald Jr. stopped talking to his father altogether, which pushed Donald to take extensive measures. He sent a bodyguard to escort Donald Jr. up to his office, and he promptly called his ex-wife.
Ivana recalled that Donald threatened to take Donald Jr. and raise him by himself. She responded, "I have two more to raise. Keep him!" After only fifteen minutes, Donald Jr. was apparently on his way home to his mother.
Next: She had training for becoming a Trump.
13. She compared being a Trump to communism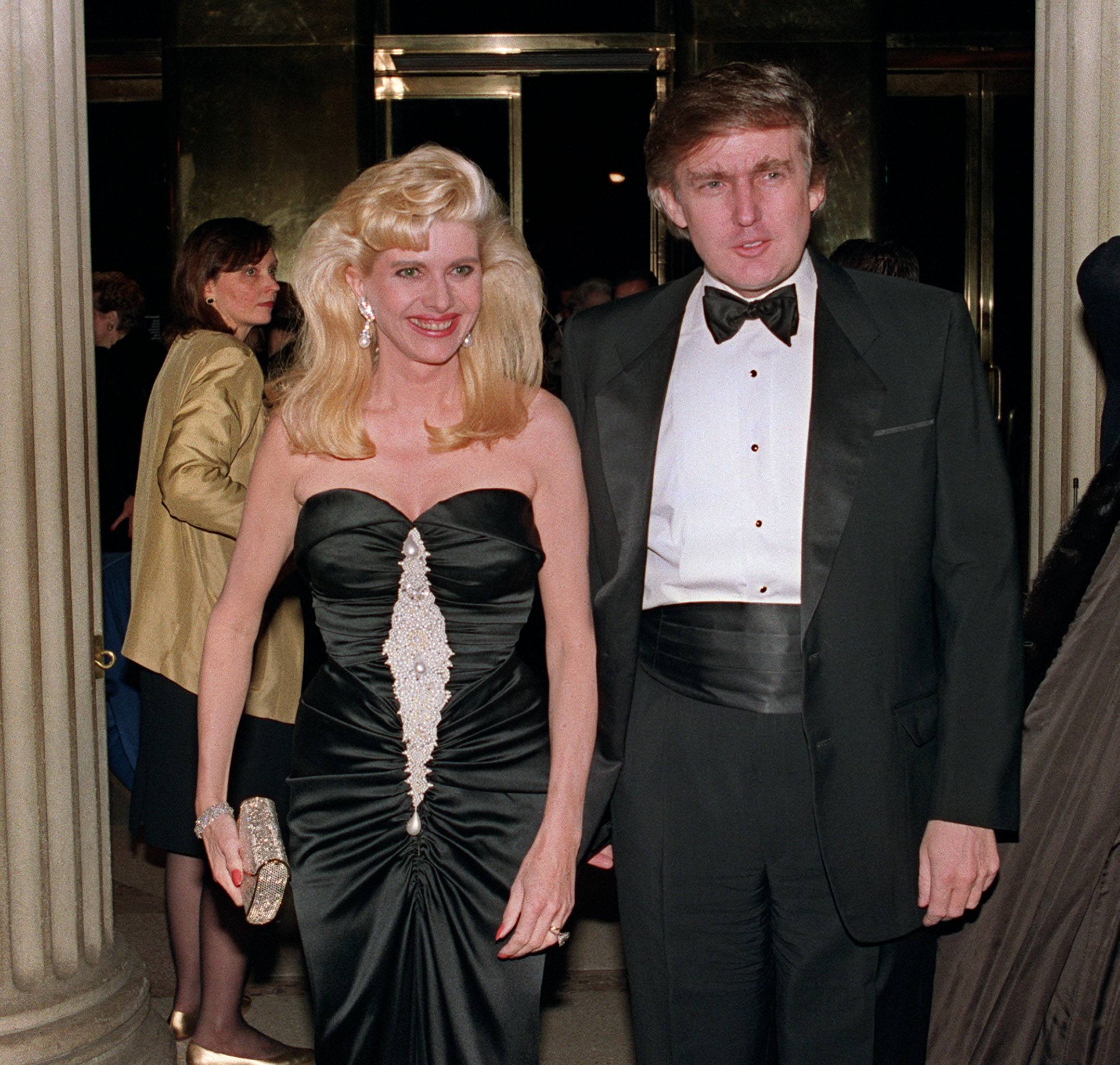 Ivana attests that becoming part of the Trump family is no easy task. She even hinted in her book that her experience under communism served as training for becoming a Trump. She explained that "being less than the best was simply not an option, because, in a very real way, one mistake could doom your life." She added, "We couldn't be sure who to trust outside the family."

Next: She stuck to her word after Melania's reaction.
14. Melania 'went bananas' when Ivana called herself the first lady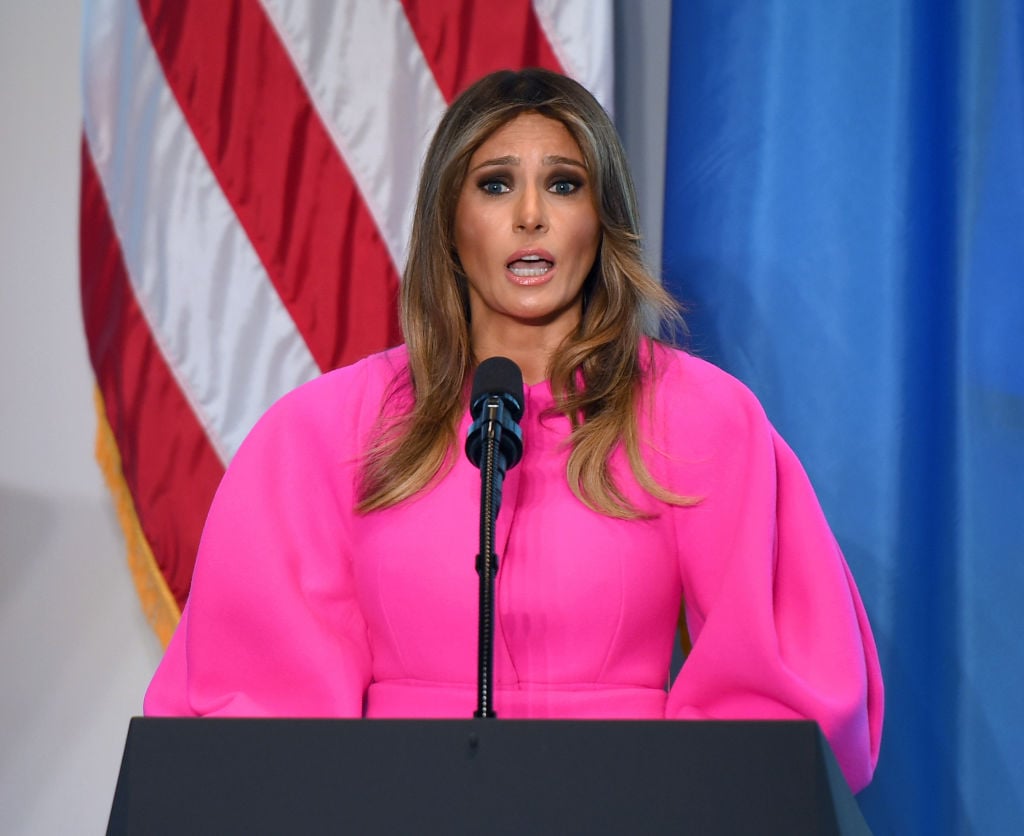 Ivana notoriously claimed that she was the "first lady," which first lady Melania Trump didn't take a liking to. In a more recent interview, she revealed that Melania "went bananas" over the claim. Ivana explained, "I said, 'I'm first Trump lady. I'm first Trump lady,' and first lady went bananas over it."
She stood by her word, adding, "I have no idea why. I don't know how it sparkled, but I am definitely first Trump lady."
Next: Donald could have been president much sooner.
15. Donald would have run for president years ago if it wasn't for their divorce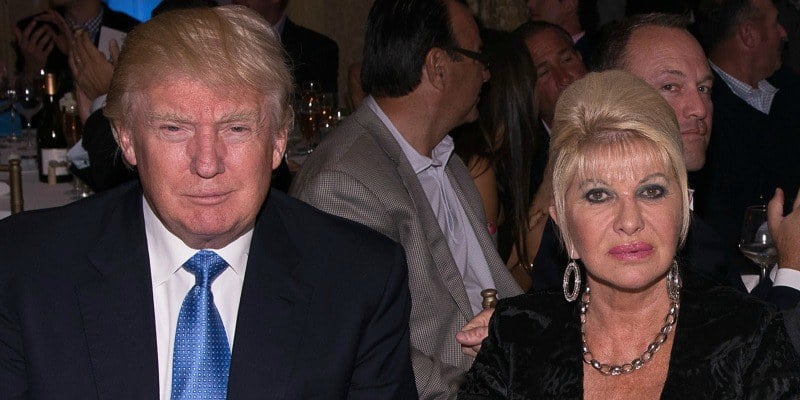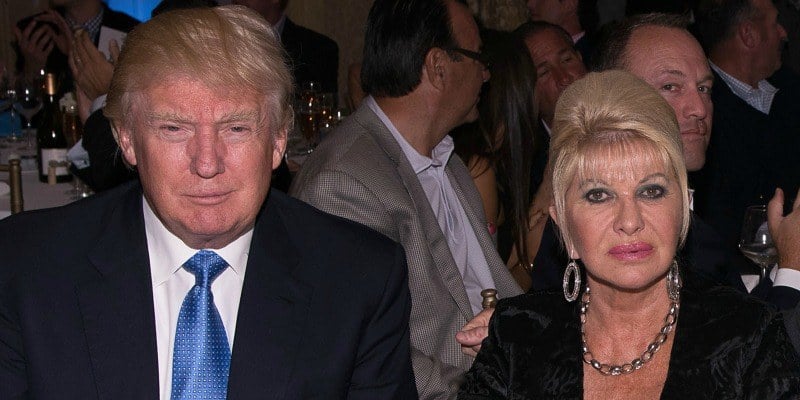 According to Ivana, Donald has been planning on running for president for years. He was seriously considering it toward the end of their marriage, but thanks to the scandal surrounding their divorce, he decided to put it off.
She claimed, "We talked about it 20 years ago and we probably could have done it then because President (Ronald) Reagan wrote Donald a letter and said you should run."
"So we were playing with the idea of becoming president," she added, "but then we got the divorce and there was a scandal and Americans they loved me and they hated Donald so he would never really win, so he postponed it."

Read more: Donald Trump: Every Time Pop Culture Referenced Him Before He Became President
Check out The Cheat Sheet on Facebook!