Dark Secrets MTV Reality Stars Really Don't Want You to Know
Sign up for reality TV, and expose all your secrets. Simple as that. Unfortunately for some MTV stars, though, they clearly didn't get the memo. Much to their dismay, it doesn't take much digging to find all the dirt.
From the stars of Jersey Shore to the faces of Teem Mom, here are seven dark secrets MTV reality stars really don't want you to know.
1. Mike Sorrentino's tax evasion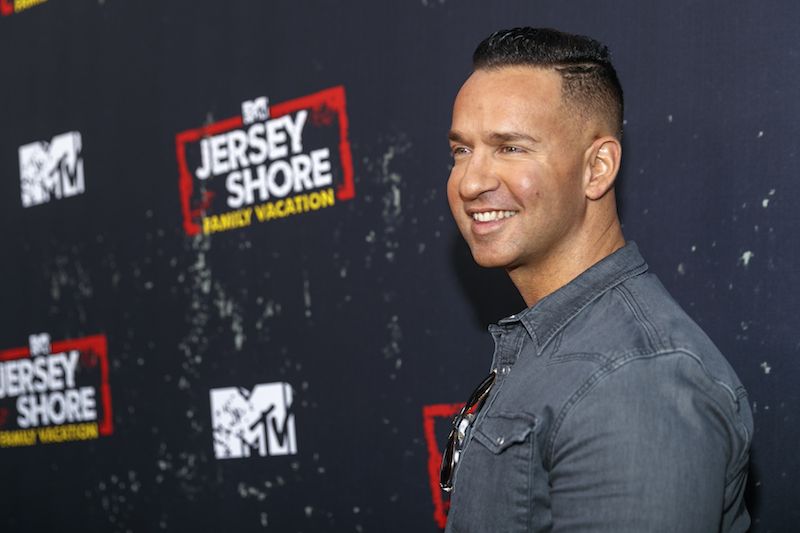 No reality star has ever gotten away with skipping out on their taxes. Case in point: Teresa and Joe Giudice, Karen Huger's husband, Ray, and Mike 'The Situation' Sorrentino. So, what led to this Jersey Shore star's financial troubles in the first place? Back in September 2014, Uncle Sam went after Sorrentino and his brother, Marc, for failing to pay taxes on a whopping $8.9 million from 2010 to 2012.
In January 2018, Mike Sorrentino pleaded guilty to tax evasion. According to TMZ, he'll have to pay $123,913 in restitution to the IRS. Furthermore, he could face up to five years in prison; his sentencing date is now set for June 20, 2018. But not even his run-in with the law could keep 'The Sitch' — who is now sober — away from Jersey Shore Family Vacation.
Next: Apparently, this gig didn't pay the bills.
2. Sorrentino's job as an exotic dancer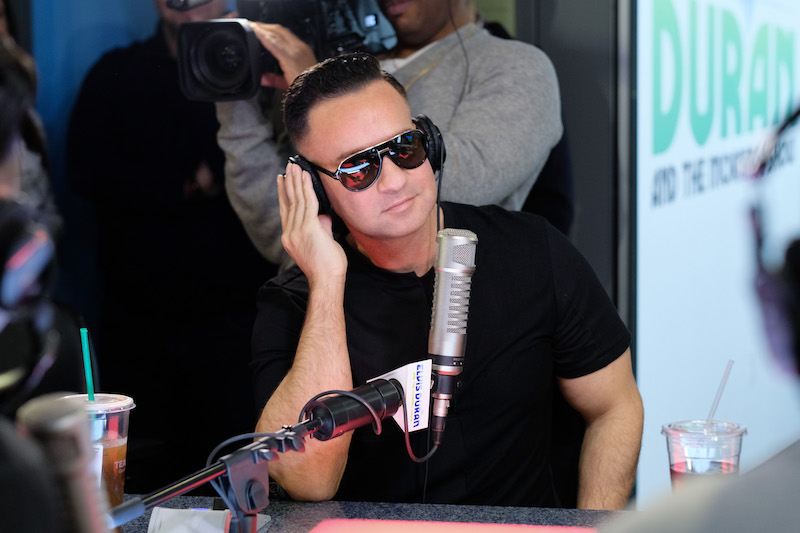 One look at Sorrentino's sweaty moves on the dance floor, and this secret is all too easy to swallow. After all, the guy always loved flaunting his 6-pack any chance he got. According to TheThings.com, "The father of the group actually used to work as an exotic dancer for troupe All American Male, and even freelanced at bachelorette parties."
Given his recent sobriety and aging appearance, however, we're willing to bet those days are long gone for 'The Situation.'
Next: This reality star has been through the ringer. 
3. Kailyn Lowry's fear that alcoholism runs in her family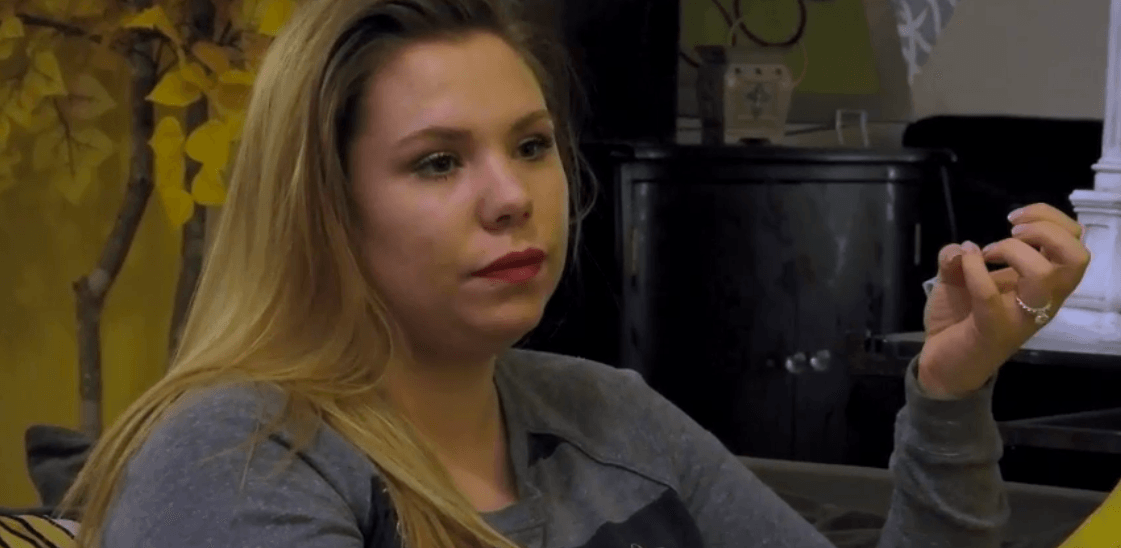 Kailyn Lowry has been open and honest about coming from a broken home. And the Teen Mom 2 star wasn't shy about discussing her painful childhood in her tell-all book, Pride Over Pity. In the book, Lowry details her rocky relationship with her alcoholic mother, Suzi.
According to Lowry, she suffered from her mother's lies, neglect, and abuse. And that's not all. Lowry also admits she's afraid not only for herself, but for her children. "I've seen what can happen when you're addicted to alcohol," she writes. "I'm afraid the same addiction runs through my blood."
Next: By far the most successful Jersey Shore star  
4. Paul DelVecchio's illegitimate child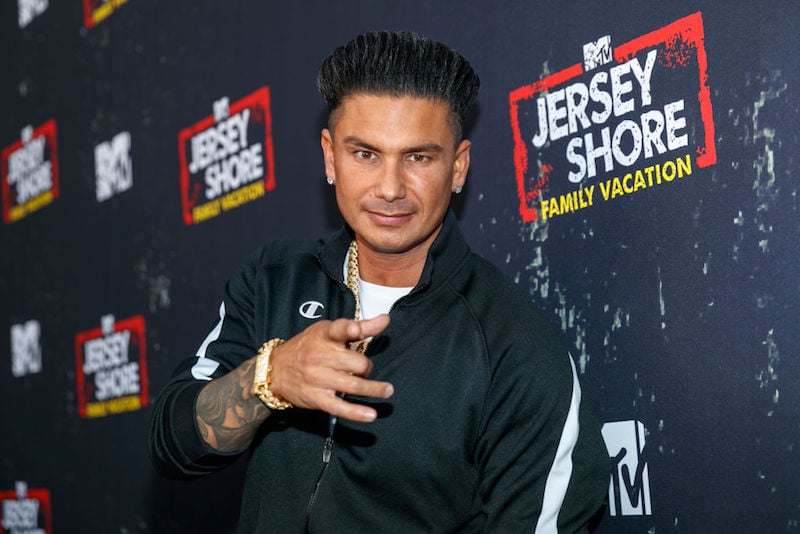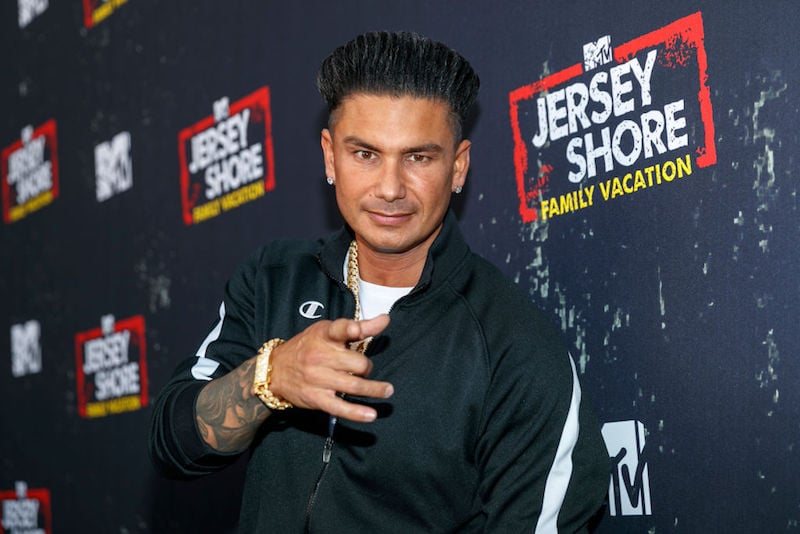 With a booming music career, DJ Pauly D is by far the most successful of the bunch. And viewers get a glimpse of his high-roller lifestyle in the first episode of the Jersey Shore reunion. But not everything in his life has been smooth sailing. Case in point: his surprise baby with a woman he barely knew.
DelVecchio may be upfront about having a little girl, but it's been a rocky road from the get-go; he didn't even find out about his child until a few months after she was born. And his relationship with Amanda Markert, the mother of his child? Well, that wasn't off to a great start, either.
Markert became pregnant during a one-night stand with DelVecchio. And then, the two became involved in a bitter custody battle. Markert, who was a Hooters waitress at the time, sought an obscene amount of money from the wealthy DJ.
Next: She just can't seem to stay out of trouble 
5. Jenelle Evans' criminal history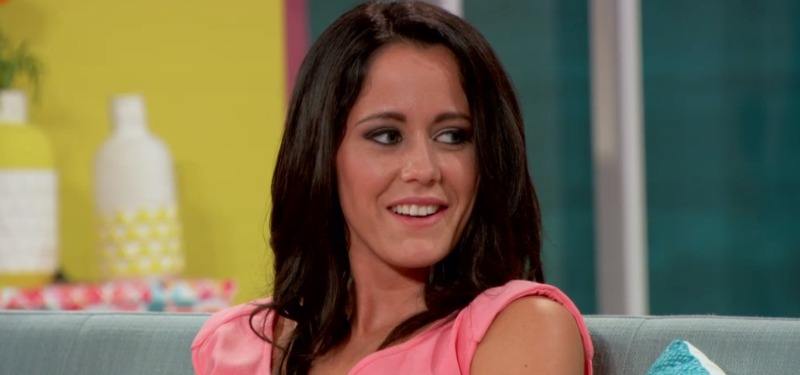 Teen Mom stars are no strangers to jail time. And no Teen Mom is more familiar with the legal system than MTV's resident bad girl, Jenelle Evans. Unfortunately, Evans' list of offenses is long.
Over the years, Evans has been charged with assault, violating probation, and drug possession, to name a few. And clearly, she's in good company; her ex-boyfriends have also faced some serious charges of their own.
Next: Shame on this reality star.  
6. Farrah Abraham's false rape allegation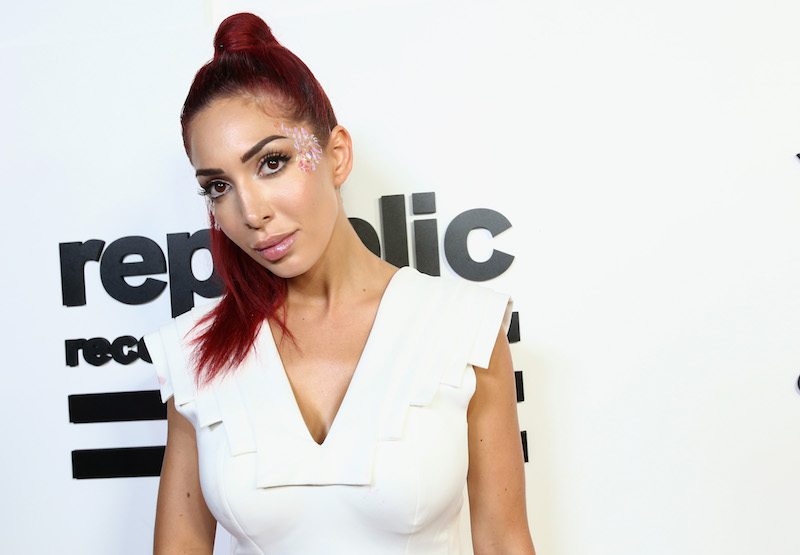 Aside from her stint in the porn industry (more on that, next), Farrah Abraham's character has come into question plenty of times. And in 2015, she really did herself in.
Everyone's least favorite Teen Mom OG star accused an Uber driver of rape, only to be swiftly thrown into the hot seat. According to Abraham, the incident "could have escalated into a rape situation." At no point, however, did the driver put a hand on her.
Next: The "career" move that rocked the MTV world. 
7. Abraham's porn star past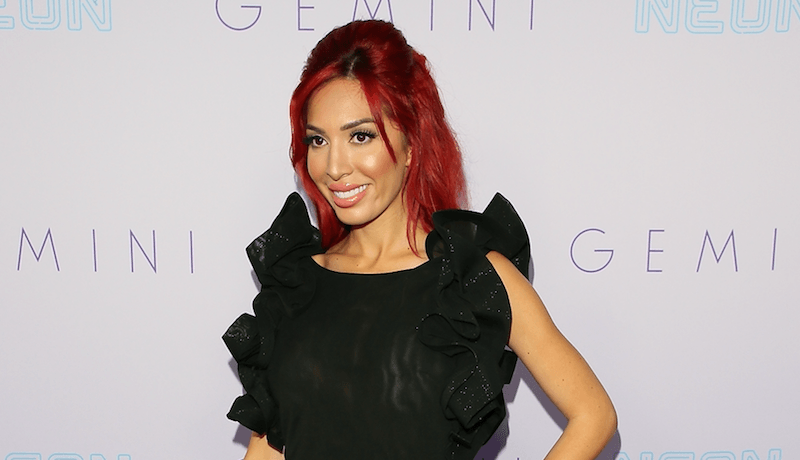 As undoubtedly the most shocking Teen Mom secret, Abraham's porn star past makes this list for good reason. When the young mom went from cast member of 16 and Pregnant to chosen star for the spin-off series, Teen Mom, she knew her life would change forever. But there was no bigger change than this.
Abraham's journey took a serious turn the second she agreed to star in an adult film. Back in 2013, she and porn star James Deen made a sex tape, appropriately — and humorously — titled Farrah Superstar: Backdoor Teen Mom. After that, viewers witnessed the totally over-the-top, always out-of-line, overly-lip-injected reality star spiral into an ungrateful celebrity. But hey, Abraham wouldn't have it any other way.
Check out The Cheat Sheet on Facebook!