Dark Secrets You Never Knew About 'Fixer Upper' Couple Chip and Joanna Gaines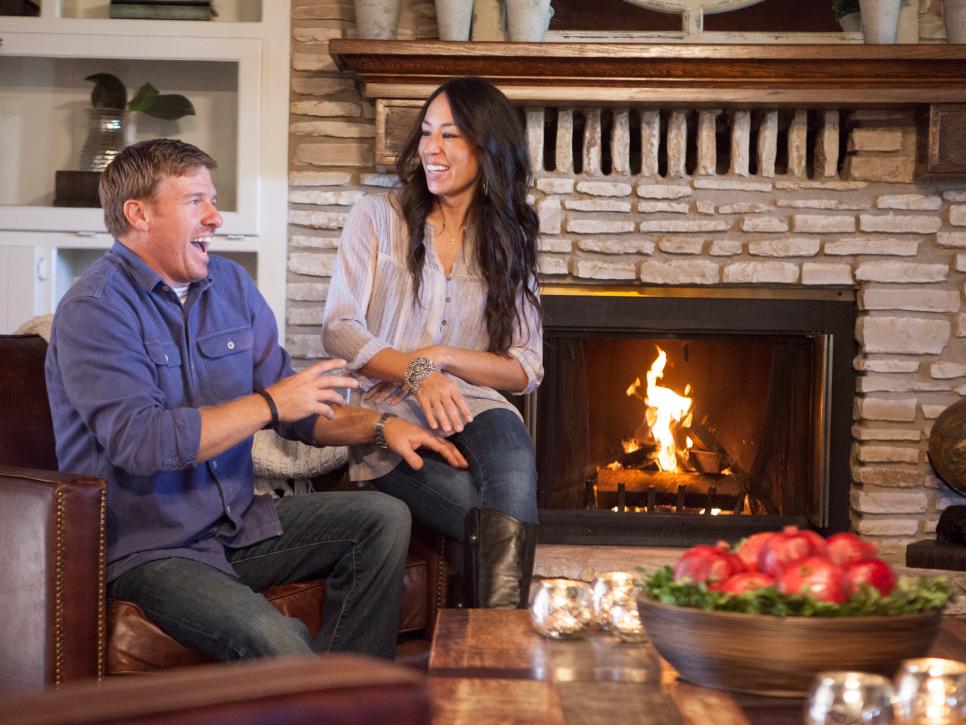 Beloved Fixer Upper power couple Chip and Joanna Gaines are some of HGTV's hottest commodities. Being the reality TV stars that they are, they're no strangers to the public eye, but there are some things about them that aren't quite so common knowledge.
Read on to learn some juicy secrets about the Chip and Joanna.
1. Chip's arrest
Chip and Joanna used to let their dogs roam around their Waco, TX neighborhood. Apparently, they had a neighbor at the time who didn't appreciate them letting their dogs roam around so freely, because every time she saw them out, she'd call animal control. And each time, Chip went down to the pound to pick them up and receive a fine.
Out of principle, they never paid any of the fines (about $2,500 in total). This fine avoidance eventually caught up with them, with cops showing up to arrest Joanna about a week after she gave birth to their first son. Chip denied she was home and they both later went to a city clerk appointment to alleviate their debts that was really a trick to change the fines to Chip and arrest him. He was released on an $800 bail.
Next: Their controversial church
2. They attend an anti-gay church
In 2016, Buzzfeed reported that the church Chip and Joanna attend is against gay marriage and for conversion therapy. Pretty immediately following the story, various conservative sites called out Buzzfeed for "shaming" Chip and Joanna for their religious views, and HGTV made a statement concerning their support of the LGBTQ community.
The Gaines family stayed relatively quiet, save for a post Chip made on their blog. "Disagreement is not the same thing as hate, don't believe that lie," he wrote. "[We] operate from a position of love in all things [but we] are not about to get in the nasty business of throwing stones at each other."
Next: Chip got sued by his former business partners. 
3. Chip got sued by his former business partners
Before it was Chip and Joanna, it was Chip, John L. Lewis, and Richard L. Clark. The three founded a small real estate company: Magnolia Realty. Apparently, just two days before HGTV picked up the show, Chip insisted on buying the two out for a mere $2,500 each.
Feeling betrayed and left in the dark, the former business partners decided to sue Chip.
Next: The city is hoping Chip and Joanna can do this.
4. Waco, TX is hoping the Gaines can save their reputation
Prior to Fixer Upper, when you heard about Waco, TX, two things came to mind: cult leader David Koresh and a 2015 biker shootout that left nine dead. Today, when we hear about Waco, we think about none other than Chip and Joanna.
"I think, now, there's more Fixer Upper than David Koresh," says The Dallas Morning News about the show's influence.
Next: Chip doesn't do as much on the house as you think.
5. Chip doesn't do as much demo as the show lets on
Blogger Rachel Teodoro interviewed a couple who's been on Fixer Upper to gain some insight into the show. One of her biggest takeaways? "Chip doesn't do as much demo as it appears on the show." It makes sense: The Gaineses are extremely busy — Chip probably doesn't have the time to work on each and every DIY project, though the show sure makes it look like he does.
Thankfully, the quality of the homes doesn't suffer as a result. "Chip Gaines may not have driven every nail but you would be hard-pressed to find a single flaw in our home," the past show participant told Teodoro.
Next: Chip and Joanna get blamed for neighborhood problems.
6. Two Fixer Upper participants blame the Gaineses for their shady neighborhood
Past Fixer Upper participants Ken and Kelly Downs revealed to the Waco Tribune-Herald that they "feel deceived by the city of Waco and Magnolia Realty." Why? They have faced neighborhood safety issues like "suspicious activity" around nearby bars, as well as "anti-Fixer Upper" pushback from neighbors who became upset when the Downs' complained to police.
Neither Chip nor Joanna has commented on the couple's statement as of yet.
Next: Chip thought it was all a scam.
7. Chip thought the HGTV offer was a scam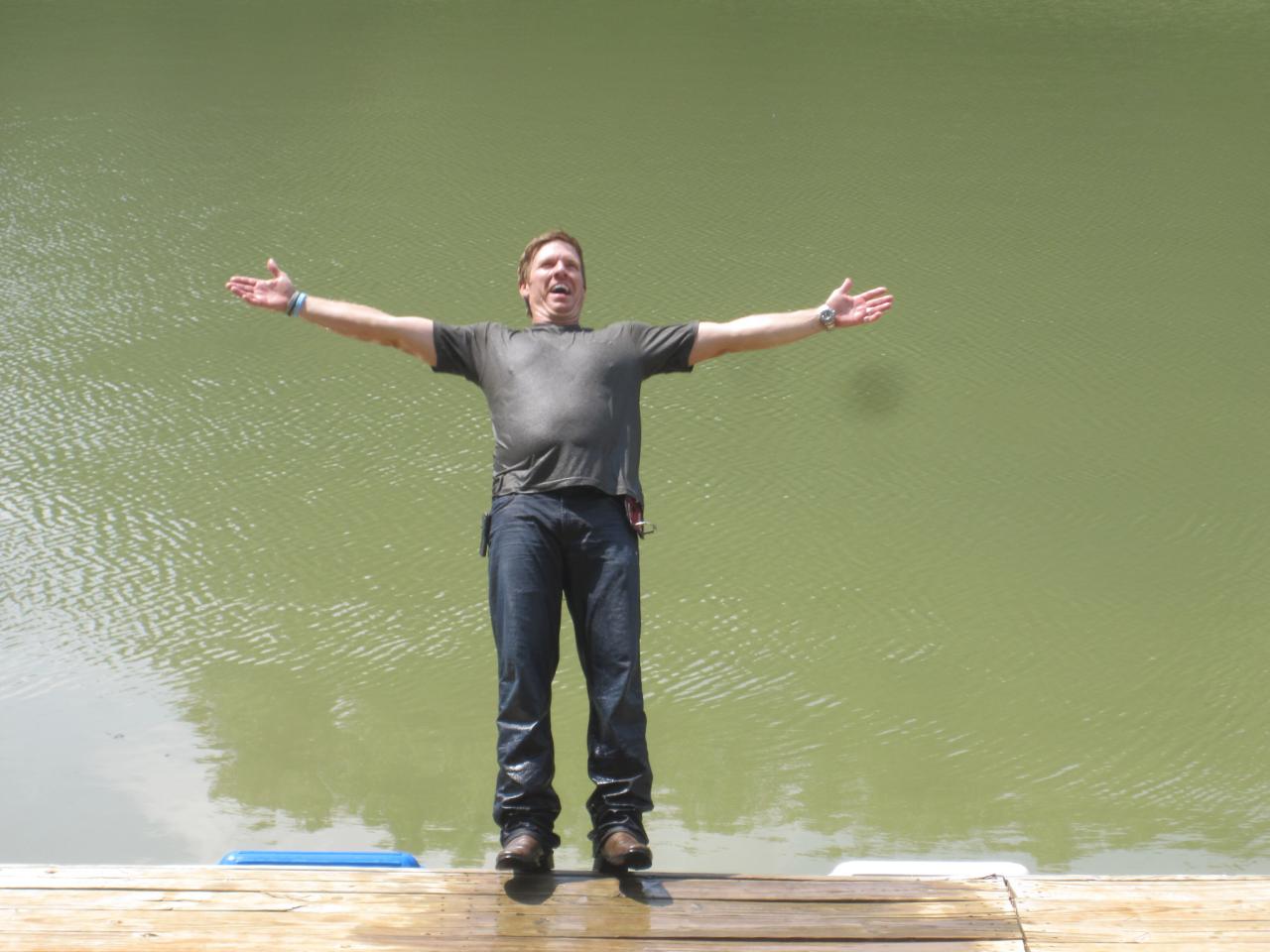 A producer at HGTV first saw Joanna's design work when she stumbled upon her blog. After seeing her potential, the producer called Joanna and expressed her interest in creating a show for the network. Interestingly, when Joanna gave Chip the news, he thought it was a hoax. But, even though her husband was skeptical, Joanna returned the HGTV producer's call, and Chip and Jo were filming Season 1 of Fixer Upper just a few months later.
Next: They don't even own this popular item that helped make them famous.
8. They don't own a TV
"It does sort of smell hypocritical, especially in the case of Chip and Joanna," reads an article on Nicki Swift. It's a unique choice to not own a television when they wouldn't be where they are today without their reality TV gig.
But Nicki Swift brings up a good point: The family does live on a farm. Who has time to binge Netflix shows when there are cows to milk and pigs to wrangle?
Check out The Cheat Sheet on Facebook!