Dave Franco & Alison Brie: Their Net Worth & New Project Together
Celebrity couples who work together aren't rare, but some avoid doing so for much of their careers. Dave Franco and Alison Brie are both stars in their own right, though they have chosen to appear on screen together occasionally. Here's what we know about how they met, their new project, and their combined net worth.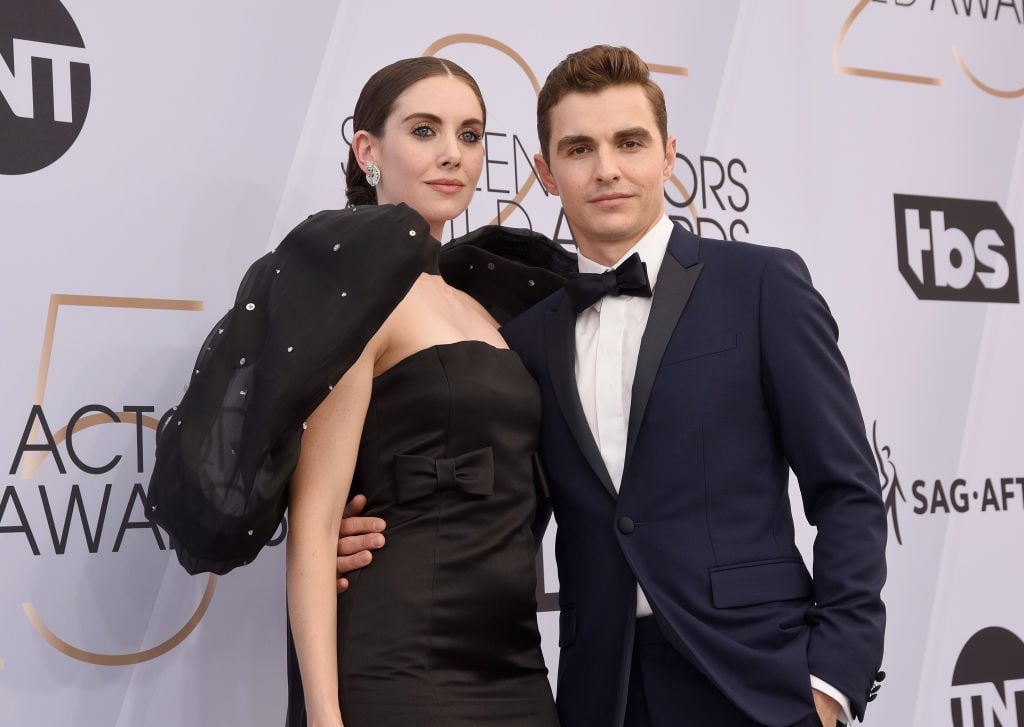 How did Dave Franco and Alison Brie meet?

The actors met through an unnamed mutual friend while both were in New Orleans for Mardi Gras in 2011. They dated for a few years before getting engaged in 2015. Franco and Brie married two years ago, in March 2017. They have no plans to have children in the future but enjoy being parents to their two cats.

What is Franco famous for?

Franco is, as you may have guessed, the younger brother of actor James Franco. He began acting in 2006 when he was 20 years old, appearing in films like Superbad and 22 Jump Street and on the last two seasons of Scrubs. Franco has also written and appeared in many Funny or Die web shorts over the years. He is perhaps best known for his starring turns in the Now You See Me movies and the film Neighbors as well as its sequel.

Though his brother has been a staple in the industry for some time, the Francos have infamously refrained from working with each other until recently, aside from the younger brother appearing in a small role in Milk, which James had a main part in.

What movies and TV shows has Brie been in?

Chances are, you know Brie from her starring role on the comedy series Community. She also portrayed Trudy Campbell on Mad Men. Brie has appeared in numerous films such as Sleeping with Other People and The Post. At present, she stars on two TV shows, both of which air on Netflix: Brie portrays Ruth Wilder on the wrestling comedy GLOW and voices Diane Nguyen (as well as other random characters) on the animated series BoJack Horseman.

They've worked together multiple times

Franco and Brie have acted in the same projects on a few occasions. Both were in The Disaster Artist, which was directed by James Franco. Additionally, the couple starred in the medieval comedy The Little Hours. Aside from those films, all of their overlap has been on voiceover projects: Both voiced characters in The Lego Movie and Franco voiced Alexi Brosepheno on an episode of BoJack Horseman.

Franco is making his directorial debut

Now, it appears as though the couple will be working together again, though in a different way. Franco is poised to make his directorial debut with horror film The Rental. According to Deadline, Franco co-wrote the script alongside Joe Swanberg, whom he worked with on the Netflix anthology series Easy. Brie will star in the film with Dan Stevens (Legion), Sheila Vand (State of Affairs) and Jeremy Allen White (Shameless).

What is their combined net worth?

According to Celebrity Net Worth, Franco is worth approximately $10 million. Brie's net worth is estimated to be the same. Though they most likely share some assets, these numbers also include their individual projected earnings, so their combined net worth may be somewhere around $20 million.