David Bowie: How Much Was the Music Legend Worth at the Time of His Death?
A musical chameleon, David Bowie spent the majority of his life creating music. Known for his theatrical costumes and ever-changing haircuts, he pushed the boundaries of pop music with experimental lyrics and sounds. Keep reading to see how much Bowie was worth at the time of his death in 2016.

Early years

Born David Robert Jones in the London area, Brixton, on January 8, 1947, Bowie took an interest in music early in his life and began playing musical instruments at the age of 13. He started with the saxophone.

His half-brother, Terry, introduced him to rock music and beat literature, according to Biography. Terry later killed himself, an act that would have a profound impact on Bowie and become the inspiration of one of his songs.

As a teenage and into his early twenties, Bowie started a band named Davy Jones and the Lower Third. They put out songs but none took off.

It was at this time he started going by David Bowie because he worried he'd be confused with the other musician, Davy Jones, of The Monkees. It wasn't until his death did the public learn he never legally changed his name to David Bowie.

The name Bowie came from the knife of the same name Jim Bowie created in the 1800s. After leaving Davy Jones and the Lower Third, Bowie made his first album. Without any success he took a break from his music career. He lived at a Buddhist monastery and started a mime troupe.

Bowie's marriages
He married American, Angela Barnett, on March 20, 1970. The couple had a son, Duncan Jones, together but divorced in 1980. In 1992, he married the supermodel, Iman Abdulmajid, according to Celebrity Net Worth. Iman and Bowie welcomed a daughter in 2000, named Alexandria Zahra Jones.
In 1969, Bowie released the single, "Space Odyssey," with Mercury Records. The song became successful in Britain and in the U.S. and was used by the BBC during the moon landing.

Later in life, Bowie talked about the inspiration behind the song. He said the inspiration came to him while he was watching 2001: A Space Odyssey.

"I went stoned out of my mind to see the movie and it really freaked me out, especially the trip passage."

Bowie's biggest hits
Over the course of his music career, Bowie created a large number of hits. "Changes" was his first hit in 1972, according to Billboard. Others include "Ashes to Ashes," "Let's Dance," "Fame," "Golden Years," and more.

He also had success with collaborations. "Under Pressure" with Queen and his rendition of "Dancing In the Street" by Martha and the Vandellas with Mick Jagger became hits.

Ziggy Stardust

Bowie's most famous character he created came from The Rise and Fall of Ziggy Stardust and The Spiders From Mars, a concept album Bowie released in 1972 about a rock star from space. Bowie portrayed the character by wearing futuristic costumes and makeup.

David Bowie's net worth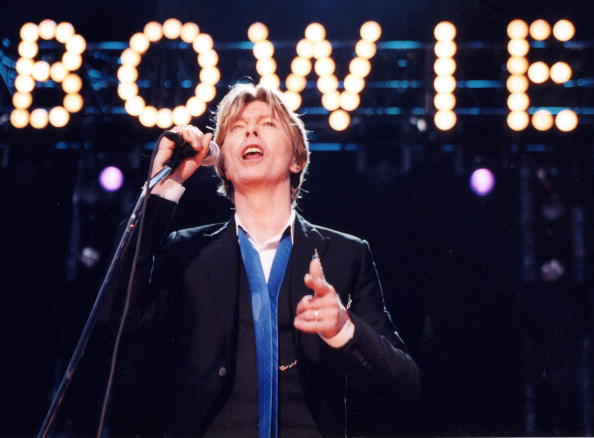 At the time of his death, David Bowie's estate reached $100 million, according to The New York Times. Bowie died on January 10, 2016, of cancer. In his will, he stipulated that his body be cremated and his ashes be scattered in Bali, where he and Iggy Pop once vacationed.

Bowie left half his estate to his wife, Iman, and 25 percent each to his son and daughter. He also left $2 million to his longtime personal assistant, Corinne "Coco" Schwab.