David Bowie's 10 Greatest Songs of All Time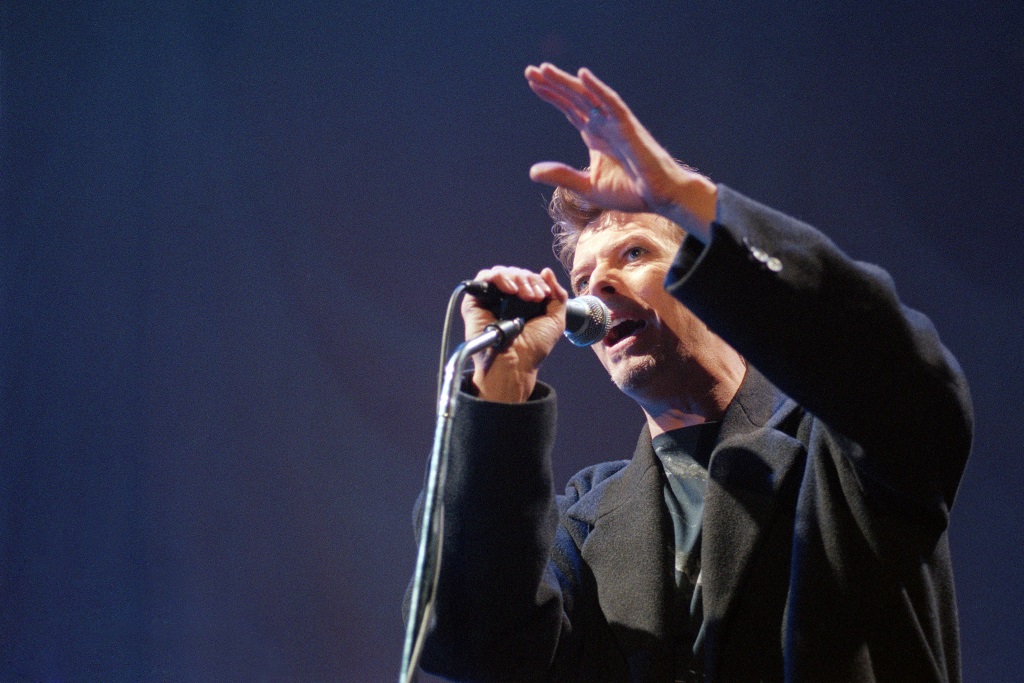 For the past few decades, David Bowie has remained one of the most enduring voices in popular music, and with good reason. The eccentric British icon most commonly associated with the glam rock of the early '70s has proven himself extremely versatile beyond the narrow scope of that genre, which reached its cultural expiration date long ago, unlike Bowie himself. While much of his fame was due to his sexualized public persona, which changed from album to album as he cycled between new characters, Bowie provides constant reminders that his true talents lie in his songwriting and production techniques.
As recent as 2013, Bowie released another triumph of an album, The Next Day, showing that he can still sound as fresh and vital as he ever could. To celebrate the final new release from the Thin White Duke (2016's Blackstar) and to mark his passing at the age of 69, we've compiled a list of 10 of his greatest songs, in no particular order.
1. 'The Stars (Are Out Tonight)'
Many of Bowie's best albums — like his songs — rely upon a lyrical or musical concept to hold them together. His latest release The Next Day lacked that connective tissue, but it hardly mattered when the songs themselves felt so perfectly realized and strongly written, centered around new ideas and irresistible melodies. The single "The Stars (Are Out Tonight)" is arguably the album's best, featuring a roaring glam riff as well as some of the most striking lyrics the album has to offer, as Bowie uses his aged voice to imbue the track with extra drama on top of the subtle but perfectly realized synthesizer atmospherics.

2. 'Changes'
Despite his gender-bending image, Bowie was never really about glam. Look no further than one of his most enduring releases, the piano-centric Hunky Dory, for proof. Bowie cuts and pastes pop music history together to create something delicate and new without ever sacrificing accessibility or his own legendary theatricality. Maybe the album's most theatrical and accessible is the radio staple "Changes," which finds Bowie musing on the difficulties of adolescence and generational divide with deceptive simplicity. The music is anything but simple, as the orchestral styles recede and expand between verse and chorus with a natural swelling that mirrors the lyrical subject matter while having an amazing life of its own.
3. 'Life on Mars'
Another standout from Hunky Dory, "Life on Mars" goes a little more theatrical than even "Changes" without ever making it obvious what the hell Bowie is actually talking about. Nonetheless, the lyrics are incredibly evocative, boasting images like "sailors fighting in the dancehall" and "the lawman beating up the wrong guy," while Bowie's voice and his tinkling piano, weighted down with heavy string arrangements, ooze emotion, telling us all what we really need to know to understand the song, without ever really understanding it. Perhaps the best expression of the sound Bowie perfected with Hunky Dory, "Life on Mars" uses its complex arrangements and piano to create a song that feels both immediate and epic without ever having to stretch to encompass either.
4. 'Golden Years'
Station to Station is a transitional album for Bowie, presenting the singer in 1975 when he was coming around to his final well-known character (the Thin White Duke) and when he was moving from the soul-funk influences of his previous albums to the krautrock experimentation of his incoming Berlin trilogy. The unique blend of influences distilled on Station to Station makes it one of Bowie's most vital and unique works, led by a single that features a catchy soulful chorus worthy of Young Americans while the atmospherics and eclectic changes, many of which last for only a single fascinating moment before disappearing for good, nod forward to some of his best work yet to come. "Golden Years" is the first song recorded for Station to Station, and as great as the album is, it remained the best of the lot.
5. 'Space Oddity'
Bowie remains in our critical memory as a musical genius blending genres to create new ideas with each album, but at the height of his powers in the '70s, he was perhaps most famous due to his skills as a dramatist. His distinctive voice oozes drama on one of his earliest and most enduring songs, the emotional space epic "Space Oddity," told via the messages between a "Major Tom" and "Ground Control," as the former comes to term with his own outer space demise. Recalling the mysteriousness of 2001's stargate sequence using only music and lyrics, "Space Oddity" helped to cement David Bowie in the earlier stages of his long career as a theatrical voice to watch, creating musical soundscapes that matched his instantly identifiable lyrics for a song that soars with ambition and awe.

6. 'Sound and Vision'
Low, the first album of Bowie's Berlin trilogy of albums, was born out of music intended for the soundtrack for director Nicolas Roeg's The Man Who Fell to Earth, which helps to explain the film score atmospherics of this album and the two that followed, together marking one of Bowie's greatest triumphs as an artist whose career can't be confined to any one album. The album's single "Sound and Vision" is one of the album's most accessible, nodding backwards to the funk-experimentation of Station to Station while incorporating a dozen-plus inexplicable added elements, like powerful synthesizers, doo-wop vocals, and industrial sound effects, to create a song that continues to build throughout a three-minute runtime. It's equal parts catchy and evocative, suggesting the perfect balance between creativity and popular melody that Bowie achieved in a new way on Low.
7. 'Modern Love'
While many '70s artists sputtered and fell to earth during the dawning of the 1980s, Bowie again demonstrated his own adaptability with the synth-heavy pop sounds of his album Let's Dance, which found the singer co-opting the sound of the decade's new brand of pop music in order to give the public many of his catchiest, most accessible songs to date. "Modern Love" is a gem of pure pop goodness, a blast of energy to begin the album with a scratchy guitar riff and a sing-alongable chorus that makes it a clear contender for Bowie's most accessible song, despite the somewhat aged sound of its synthesizers by modern standards.
8. 'Moonage Daydream'
The Rise and Fall of Ziggy Stardust is likely Bowie's most famous album and also one of his strongest in concept. Centering on an Earth condemned to apocalypse and the appearance of rock star savior figure from outer space, Bowie trades off between storytelling dramatics like the opening "Five Years" and songs that carry only vague narrative meaning while still expanding on the album's extraterrestrial themes and the guitar-heavy sound that more or less embodies the singer's glam output. The choruses present every element of the song in peak form as Bowie sings of the titular "Moonage Daydream" while acoustic and electric guitars interplay against one another in preparation for a musical break that makes one really feel adrift in an empty universe, albeit a rocking universe.
9. 'Young Americans'
The title track from Bowie's 1975 album Young Americans presents the songwriter at his most soulful, paying clear tribute to his American influences of the 1960s just as he lyrically satirizes the cultural short-term memories of the nation across the pond. Described as plastic soul, Bowie's sanitized form of black music nonetheless retains an identity all its own thanks to his cheeky sense of humor and his heavily layered production that allows the saxophone- and melody-rich anthem to retain a creative complexity that puts the soul-influenced disco music of the same era to shame.
10. 'Heroes'
Like many of the best songs from Bowie's Berlin trilogy, "Heroes" from the album of the same name sounds like the action of an entire feature film condensed down into one soaring anthem, a six-minute expression of Bowie's world music influences. Especially aping the krautrock sounds of '70s Germany, "Heroes" blends guitar, synthesizer, and percussion into one impenetrable layer to work as the backdrop for some of Bowie's simplest but most resonant lyrics, as his voice and his music gain in intensity as the song continues and he calls to the heavens "We can be heroes!" as if pleading for the chance to find something better.
Check out Entertainment Cheat Sheet on Facebook!