David Harbour Demands 'Stranger Things' Season 4 Answers: 'Is Hopper Dead?'
Stranger Things fans want answers and, it turns out, so does the show's star David Harbour. As Stranger Things 3 ended, it was unclear what Harbour's character Hopper's fate would be in season 4. The actor did his best to track down the answer, calling up the show's creators during a talk show interview.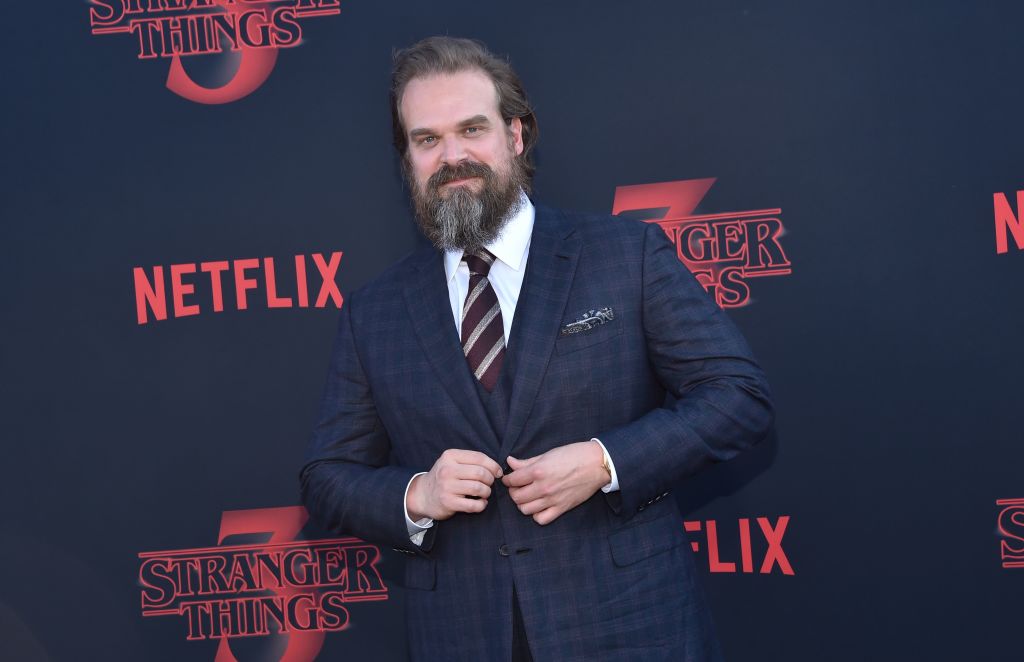 Is Hopper dead?
When Harbour sat down for an interview on Late Night with Seth Meyers, naturally Stranger Things came up and it seems that the actor is as much in the dark about his character's fate as all the fans are.
Stranger Things season 3 left many guessing and dishing on theories about what happened to Hopper, with some wondering if he died and others convinced that the end credits gave clues that he was very much alive.
Harbour is looking for answers too and, when asked about it on the late night talk show, he explained, "Well, here's the thing. I always knew that Hopper had to make a sacrifice. Like, he's a jerk, and he also needs to pay for that in some way… So I thought he'd make the sacrifice."
He was under the impression, when he saw the post-credits scene in the script, that everything would work out, explaining, "And I was like, 'Oh, clearly I'm the American.' And then I haven't gotten many phone calls."
As the show's creators, the Duffer Brothers, are "actually the only people that do know," according to Harbour, he took the opportunity to FaceTime them to see if they could shed any light on the matter.
During the call, Harbour got right to the point, stating: "I have a question. Am I dead? Is Hopper dead?" Ross Duffer responded: "I mean, we're still figuring it out, David."
Harbour, unimpressed with the limited information, ended the call by saying, "You guys are a ton of help. Really wonderful work. Good luck with season four. Love you, bye."
Millie Bobby Brown talks Stranger Things fan theories
Stranger Things star Millie Bobby Brown shared her thoughts on the fan theories currently swirling about Stranger Things 4 and when asked by Seventeen if Hopper will be alive in the next season, she shared, "I have no idea, but I love hearing everybody else's ideas and thoughts."
She added, "Ultimately, it's nobody's decision but the Duffer Brothers — you know, they're writing it. I think the Duffer Brothers definitely feel the pressure of people's fan theories, though."
While she didn't have any insider information, she did have some thoughts about Hopper and Joyce, noting, "I really want Joyce and Hopper to be together."
Harbour liked the show's original title better
Stranger Things, it turns out, was originally titled Montauk and Harbour liked the simplicity of it all. He told Meyers: "Originally it was called Montauk and I thought that was such a good title, really strong, simple, and one word, and it was set in Montauk and then they changed it to be set in the Midwest so they needed to change the title."
He continued: "They called me and they were like, 'We're gonna call it Stranger Things,' and I was like, 'That's the worst title I've ever heard.' It sounds like a terrible idea for a television show. So I hated it."
If the name alone didn't click with him, he certainly had a change of heart when the font and music were added, with Harbour sharing: "And then I saw it in the font with the music and it was awesome again."