David Miscavige 2018 Salary: Who Are The Richest Scientologists?
David Miscavige is one of the most high profile names in Scientology. As the church's leader, Miscavige has amassed enormous fame and wealth. But for a man who holds such a position of power, there are many things that remain a mystery — like his net worth. Maybe it's the church's tax exempt status, or maybe he's just really good at keeping things private. Estimates of his net worth range from $0 to $62 million.
One thing we do know is, is that many of Hollywood's elite are Scientologists. Here's a look at some of the church's richest members and how the earned their wealth.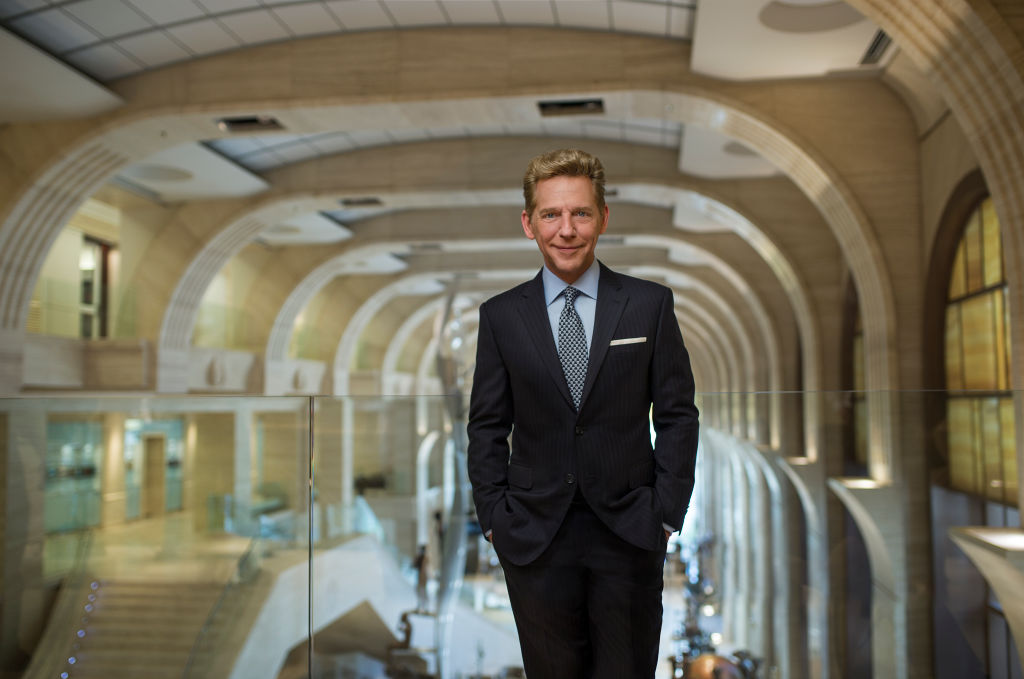 10. Laura Prepon
It's arguable which role Laura Prepon is more famous for, her role of Donna Pinciotti on That 70s Show or her role as Alex Vause in Orange is the New Black. Either way, Prepon has had a pretty successful career. The actress has been a member of the church since 1999. She a strong supporter of the church and credits it for making her "more me."
9. Elisabeth Moss
Elisabeth Moss is another actress who has had two very successful roles, playing Peggy Olson in Mad Men and June Osborne in the Hulu series, The Handmaid's Tale. Unlike many of her Hollywood friends, Moss was raised in the church. In an interview with Today, Moss told the interviewer that she doesn't feel that she needs to defend her religion, stating " I'm always happy to have a personal conversation with somebody off the record, but in this kind of scenario, no. I mean, I honestly don't pay attention to anything except for what people think of my work"
8. Danny Masterson
Danny Masterson starred alongside fellow Scientologist, Laura Prepon in That 70s Show. Like Moss, Masterson was raised a Scientologist, as were his siblings. Alanna Masterson (The Walking Dead), Christopher Masterson (Malcolm in the Middle), and Jordan Masterson (Last Man Standing) are all active Scientologists. Their father, Joe Reaiche has left the church and has claimed that the church brainwashed his children.
7. Juliette Lewis
Juliette Lewis landed her first role in 1987. But it was her role in the 1991 film, Cape Fear that shot her to stardom. She has gone on to have a successful career, most recently appearing in the Roseanne reboot The Connors as the character Blue.
6. Beck Hansen
Like Masterson and Moss, Beck was raised as a Scientologist. The Grammy award-winning singer is pretty private about his religion, refusing to talk about it and calling it "something personal."
5. Kirstie Alley
Kirstie Alley rose to fame playing Rebecca Howe on the classic sitcom, Cheers. After the show ended, she never attained the same success she had on Cheers. Today she is most famous for being one of the most loyal followers of Scientology.
4. Greta Van Susteren
Greta Van Susteren is a former criminal defense lawyer turned news commentator. She had long-running shows on Fox News, CNN, and NBC. She currently hosts Plugged in With Greta Van Susteren on Voice of America. Susteren and her husband are both Scientologists. In a conversation with People Magazine in which Scientology came up, she said that she is a "strong advocate of their ethics."
3. Nancy Cartwright
Odds are, you don't recognize the name, Nancy Cartwright. But chances are you know the name, Bart Simpson. Cartwright has provided the voice for the iconic character for the past 30 years. She has also voiced the character of Chuckie Finster on Rugrats and Rufus on Kim Possible. But Cartwright doesn't just voice characters on TV. Cartwright has infamously used her character, Bart Simpson, to robocall LA residents to get them to attend a Scientology event.
2. John Travolta
John Travolta and wife, Kelly Preston are longtime Scientologists. In 2015, the Grease star told the Tampa Bay Times, " I've been brought through storms that were insurmountable, and [Scientology has] been so beautiful for me, that I can't even imagine attacking it." He went on to say that after the death of his son in 2009, had it not been for Scientology he "wouldn't have made it."
1. Tom Cruise
Tom Cruise is arguably the Church of Scientology's most famous and most vocal member. In 2005, Cruise sparked outrage among many when he vehemently spoke out against psychiatry, antidepressants, and ADHD medications. Cruise continues to garner criticism for his beliefs and remarks. Many have speculated that Cruise's religion was the cause of his divorces to both Nicole Kidman and Katie Holmes.