David Muir of ABC's 'World News Tonight' Says This is the Coolest Thing He's Ever Done
David Muir just celebrated his fifth anniversary as anchor of ABC's World News Tonight. Taking over for Diane Sawyer in 2014, Muir also serves as co-host for the network's long-running news magazine show 20/20. On the lighter side, the journalist made People's coveted "Sexiest Men Alive" list in 2014.
Muir recently spoke on his journalism career and one memory in particular that he cherishes.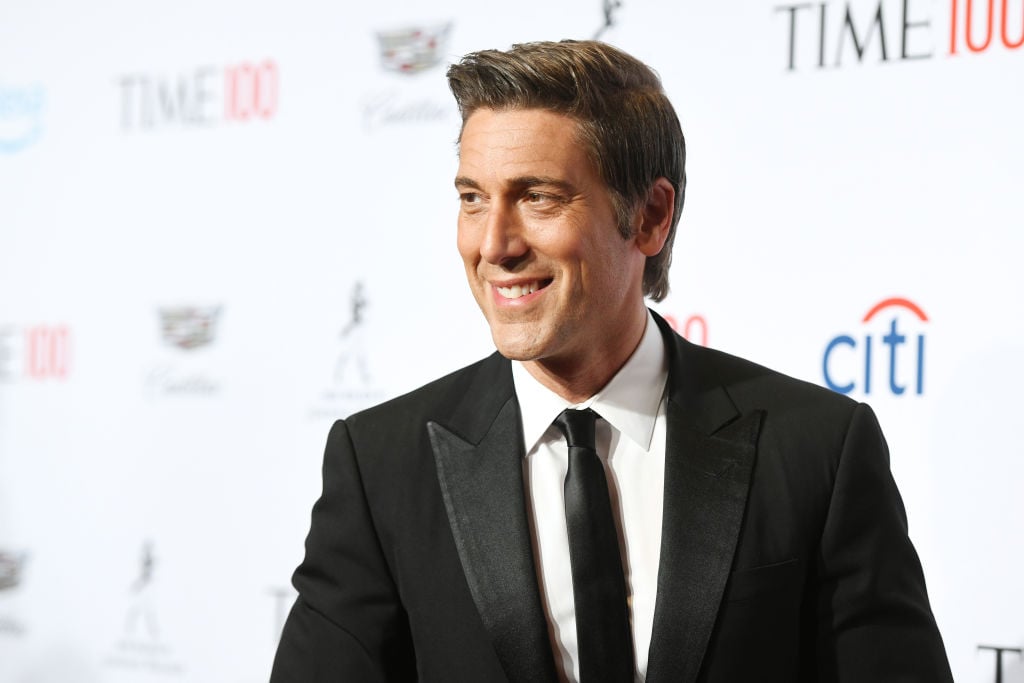 Aspiring news man
The ABC anchor revealed that he wanted to be a journalist from a young age, with a strong desire for adventure. "As a kid, I had always dreamed of seeing the world beyond my backyard and my neighborhood. That is what drew me to watch the news every night," Muir told USA Today. "I was the one who was outside playing with everyone else but who would disappear when it came time for the news."
He started in career path at a young age working in a newsroom. "I began an internship at the local TV station at 14. They would march me up to the doorway in the newsroom to measure how much I had grown from school break to school break, and they would make fun of me for how much my voice had dropped," Muir shared.
Now that Muir has traveled across the globe, his gratitude for his childhood dream coming to fruition motivates his work today. "When I look back at it as an adult, when (I was) a kid and (I wanted) to see the world, that for me meant covering the severe thunderstorms in the next county," he said. "Now, I am literally seeing the world. I'm grateful for that… it's all the same hunger that drives me today."
A day in the life
Much of Muir's day begins with spotting stories and finding out what's made the headlines, and most importantly, expect the unexpected. "There's no such thing as a typical workday… I do think there was a time when the morning discussion or the midday discussion led to what you would likely see at the end of the day, but I can honestly say that this newscast is a living, breathing thing," he said. "It's much more reflective of the immediacy and the ability to break through the noise that people crave at home than perhaps we saw years ago. There's no such thing as building a lineup early in the day and delivering that newscast at 6:30."
The ABC anchor has a special connection to personal interest stories that focus on those who often don't get the spotlight. "Especially at this time, when people really feel bombarded by this constant news cycle, it really is important to take a moment and recognize the quiet heroes. They're everywhere if you just take a moment to give them a voice," Muir said.
He shared one segment he worked on that illustrates this type of story. "We saw this in this series that we did on the return to Normandy. We followed six veterans from every corner of the country as they prepared to go back to Normandy 75 years later," Muir explained. "We went to their homes and they were packing, choosing what mementos to bring, and we just allowed them to tell their stories."
A memory that stands out
Muir realizes that he is among journalistic royalty at ABC, with reporting icons that have sat in his chair before him. "I'll never forget the first day I sat next to Diane Sawyer on the Good Morning America set, and I could not believe that I was filing a report next to Diane," he recalled. "She and I have become friends through this great adventure that we're all on together, and to have learned from the best and to now walk down the same hallway of the same set of stairs that Peter (Jennings) and Charlie (Gibson) and Diane (Sawyer) walked up to go do the news; it's not lost on me, and the privilege and the responsibility that comes with that."
For someone who has traveled several continents and reported on some of major moments in history, it may be difficult to select one memory that emerges from the others. "I feel, in this job, I've had the privilege and responsibility to witness so much history firsthand. All of it fuels me. I'm grateful to have seen everything I've seen, whether it's the difficult moments or the uplifting moments."
When asked to pick the coolest thing he's ever done, Muir was able to single out one interview that was a bit set apart from the rest. "I will never forget preparing to interview the Pope for the first time – no Pope has ever sat down for an hour with American television."
Watch David Muir on ABC's World News Tonight weekdays!