'Dawson's Creek' Reboot: Will The Show Be Resurrected?
So many movies and TV shows less deserving than Dawson's Creek have gotten reboots, but we'll spare you the obvious Paula Cole theme song joke and tell you that the show probably won't be getting one.
It's not necessarily because there's no interest in a Dawson's Creek reboot at all. It actually has been discussed. But when one of the key characters has died and the actress who played that character has stated more than once that she's glad to be past it, fans will have to content themselves with the original.
How did 'Dawson's Creek' come about?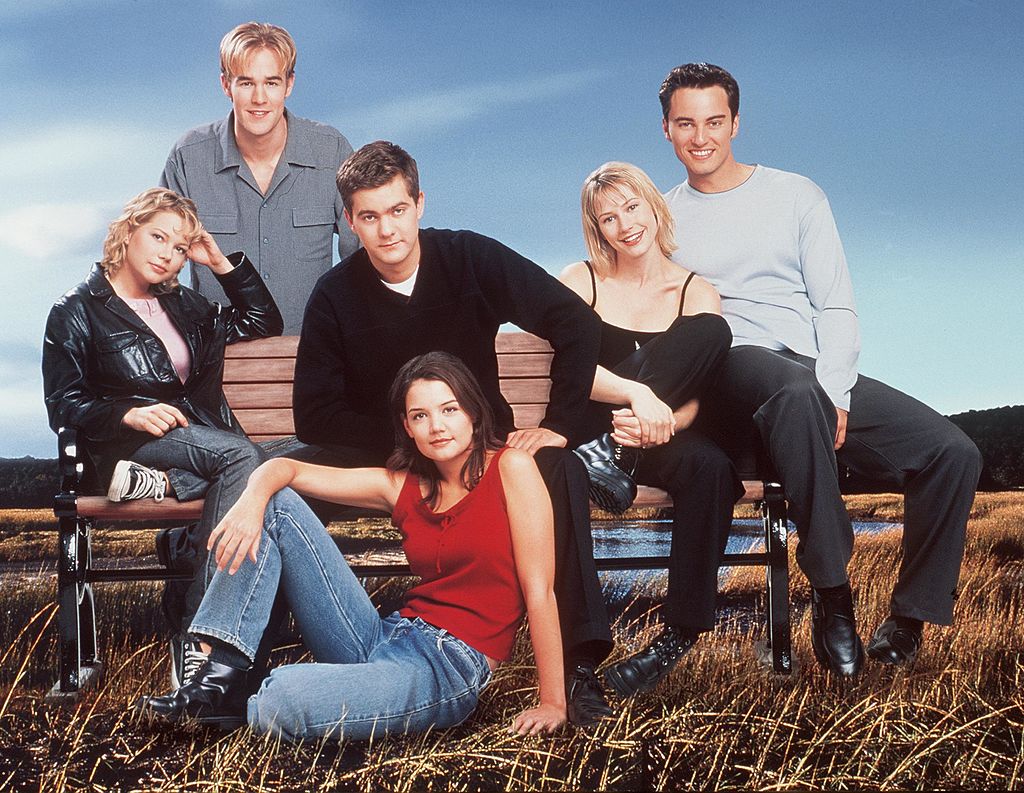 The show originated when creator Kevin Williamson broke big with his screenplay for the Wes Craven meta horror movie Scream in 1996. When he met with TV executives, he made his autobiographical pitch about an aspiring filmmaker growing up near a bucolic creek with a group of friends/lovers. For Williamson, the real creek was in North Carolina. In the show, it was transplanted to the fictional Capeside, Massachusetts.
Williamson, ever the pop culture buff, described the show as Some Kind of Wonderful meets Pump Up the Volume, meets James at 15, meets My So-Called Life, meets Little House on the Prairie. The show premiered on January 20, 1998, running for six seasons and 128 episodes through May 2003.
The show's primary cast consisted of James Van Der Beek, Katie Holmes, Michelle Williams and Joshua Jackson. But the actors who didn't get those parts included some recognizable names. Charlie Hunnam, Adrian Grenier, Jesse Tyler Ferguson, and Scott Speedman auditioned for the title role, while Adam Brody read for the character of Pacey. Selma Blair was seriously considered for Joey, while Katherine Heigl went up for Jen.
The 'Dawson's Creek' cast looks back
Although the show weathered some controversy about being overly sexualized, it was embraced particularly by teenagers. And when you embrace something as a teenager, it tends to stay with you. As Williams noted: "I loved that we were able to get in there in those formative years for people. That's why people, I think, are so connected to it."
The cast reunited for an EW cover story for the show's 20th anniversary last year.
"I think we've all sort of seen each other over the years, but not everybody all together," said Holmes.
"And never for long enough," Williamson said, "I run into James and Josh, Katie, Michelle, and I just get a big smile on my face. It's just a very, very special time in my life."
So why won't there be a 'Dawson's Creek' reboot?
TV reboots are all over the place, ranging from Hawaii Five-O to Magnum PI to Knight Rider, although not all of them take. A reboot of Dawson's Creek might play well in the social media age, but it's probably not in the cards.
Recently, Williams caught some attention by calling the show a "factory job" on which she had no input. That played into why she had been reluctant to return to the small screen until very recently, with FX's Fosse/Verdon, for which she received her first Emmy nomination.
And besides all that, her character on Dawson's Creek didn't make it. And that's largely why the reboot has only been talked about. There's nowhere new to go unless new characters are introduced.
Williamson told a Television Critics Association panel last month, Bustle reported: "As of now it's not even in the pipeline. We talked about it but didn't really find a reason to do it. We [came] up with ideas and we've thought about it, but no."
For those looking to relive Dawson's Creek, there's always Hulu to catch the original, not to mention all those crying Van Der Beek memes.