Dax Shepard And Kate Hudson Reflect on the Time They Dated and Why It Ended
Dax Shepard and Kristen Bell may be relationship goals, but there was a time when Shepard dated another famous actress — Kate Hudson — in 2007. It's hard to remember a time before Shepard and Bell were together, but the actor and Hudson took a little walk down memory lane to reminisce about their relationship and why they broke up.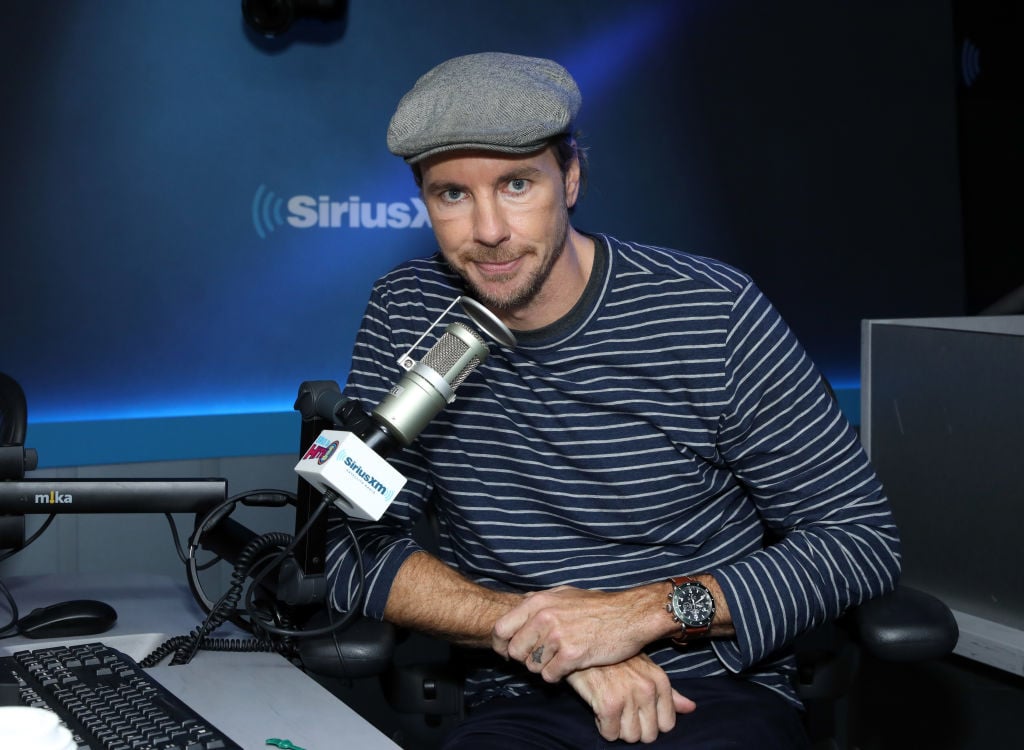 Shepard and Hudson briefly dated
Shepard and Hudson only dated for three months and it turned out it wasn't meant to be. The two were very candid about the relationship when Hudson and her brother Oliver stopped by the podcast Armchair Expert With Dax Shepard.
Most people either don't remember that the two were together or have all but forgotten about their relationship, so it was interesting for them to explore why it didn't work out.
They met at actor Tobey Maguire's house but were both with other people at the time. After Hudson and her husband Chris Robinson split in 2006, she and Shepard had dinner together and decided to play a joke and pretend they were dating, leaving the restaurant holding hands.
The relationship grew from there, as Shepard shared, "And then that just led to somehow hanging out," and Hudson noted, "Then I wanted to have to sex with him! It was the perfect move."
Their relationship didn't last
While they were having a good time, Shepard was having some difficulties with his career, as he explained: "I think I was just at the point where I was not going to get hired for movies anymore. I had a bunch that didn't work. And, I'm like, 'I don't f**king know what's next.'"
He continued: "And you were, at that time, making the most you ever made and having the most opportunity and I felt very much like, 'F**k, I don't know what I'm doing. I'm following this person around as they do things I wish I were doing.'"
Shepard admitted "it was just a rough period for me anyways," adding, "Then I felt all kind of inadequacy in that position."
Why they called it quits
The relationship had a "mutual-esque" end, as Shepard shared there was a "huge status imbalance" between them.
For Hudson, she was moving on from her divorce and shared that she had a lot going on and probably couldn't provide Shepard with what he needed. She shared: "Honestly, I wasn't giving Dax what he needed and I was making choices that were not relationship-focused."
She explained, "I was out of a relationship that was really hardcore, then Dax and I -— it was so much fun and then it got hot fast. It got connective, and I wasn't prepared. I was making a movie, I had [son] Ryder."
Hudson added, "I was so backed out that when he met his now-wife, which was not long after we broke up, it was, like, gung-ho time for you. You were ready for a real relationship."

Shepard agreed, noting, "I was ready to have kids and do it."
The relationship might have flopped but it was a turning point for Shepard who learned some valuable mature relationship-y stuff, explaining, "I literally learned how to say, 'When you do this, I'm scared and I feel this way,' because you and I had fights that I really hadn't had with people. We had some big old barn burners."
They weren't a love connection but everything happens for a reason, as he and Bell went on to date in 2007 and were married in 2013. They have two children together.