Dax Shepard Suggested Kristen Bell Do This When Their Kids Throw Tantrums
Kristen Bell has been all over the place lately. Fans rejoiced when Hulu brought back the cult-classic Veronica Mars earlier this year. On top of that, her NBC show The Good Place, continues to be a hit with viewers. Oh, and we can't forget a little movie called Frozen 2. The Disney movie hits theaters later this month, and to say fans are excited would be a serious understatement. 
When it comes to her personal life, the 39-year-old is busy as well. Bell is a working mother and is married to one of Hollywood's favorite funny men. Together, they are one of the cutest families in California.
Recently, Bell shared her husband's advice on how to handle their kids' temper tantrums, and we have to say, it's pretty genius.
How long have Kristen Bell and Dax Shepard been married?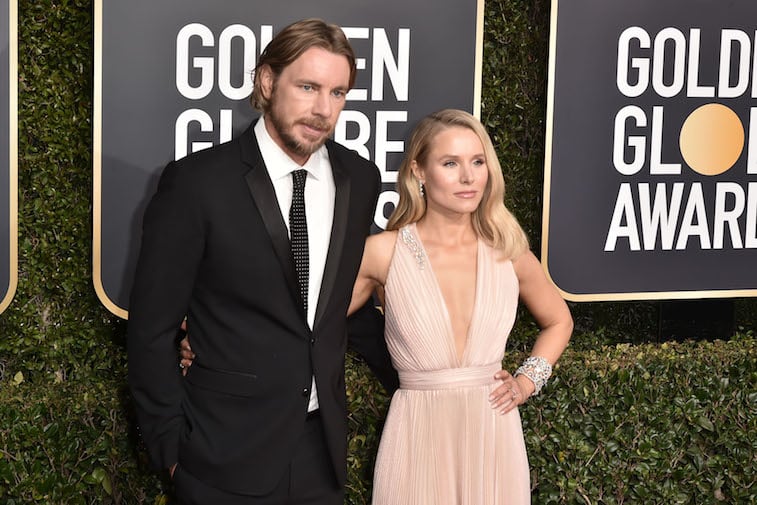 Kristen Bell and Dax Shepard first met in 2007 at the birthday party of a mutual friend. While the two seem like the perfect couple, Shepard admitted that he was initially a bit taken aback by Bell's "sparkly" personality.
But the two met again at a hockey game and hit it off. They began dating shortly after their initial meeting and became engaged two years later while filming the movie When in Rome. In 2013, Bell and Shepard made it official when they married at a Beverly Hills courthouse.
The couple recently celebrated their ninth wedding anniversary and credit marriage counseling for teaching them how to communicate.
How many children do Kristen Bell and Dax Shepard have?
Bell and Shepard are parents to two adorable little girls. And there's no doubt just how much the two love their children. Bell posts pictures of her kids on Instagram on a regular basis (with cute little stickers covering their faces) and the two always talk about how great it is to be a parent (with a few good jokes about the "joys" of being a parent, thrown in every now and then).
The couple welcomed their first child, Lincoln Bell Shepard on March 28, 2013. Just over a year later, daughter Delta Bell Shepard was born on December 19, 2014.
When asked whether they planned to have more children, Bell told talk show host Ellen DeGeneres that they're done having kids, joking, "We don't want to be outnumbered…"
What advice did Dax give to Kristen about temper tantrums
In 2018, Bell teamed up with Ellen DeGeneres to host short video clips for a show called Momsplaining. The show has been a hit with viewers, and Bell never fails to share funny and relatable tidbits about her life.
Recently, the actress joined fellow actress Jennifer Garner and three other mommies to discuss the challenges of mommyhood. When one mom asked the actresses how to deal with temper tantrums, Bell had her own experience to share. 
The actress said that she takes her husband's advice a lot. Bell told the women that her husband told her that the way to deal with their children's tantrums was to "treat them like the hot girl in high school."
She went on to explain, "just ignore them and then they'll come to you." Bell admits that at first she dismissed the advice as "silly," but came to realize that it actually works. 
Be sure to catch Kristen Bell on Hulu, on NBC, on YouTube, at the theater – okay you'll see her any time you turn on a device. The Good Place airs Thursdays at 9 pm on NBC and Frozen 2 hits theaters November 21. You can catch Momsplaining on Facebook or through the Ellentube channel on YouTube.