DC Comics or Marvel: Which Company's Net Worth Is Higher?
The two companies that rule the comic book and superhero worlds are none other than Marvel and DC Comics. Both have created iconic characters that have lasted generations. But which company has a higher net worth? Keep reading to find out.

When was Marvel established?

Marvel Comics was established in 1939 as Timely Comics. Timely Comics published their first comic book, Marvel Comics no. 1, in October 1939.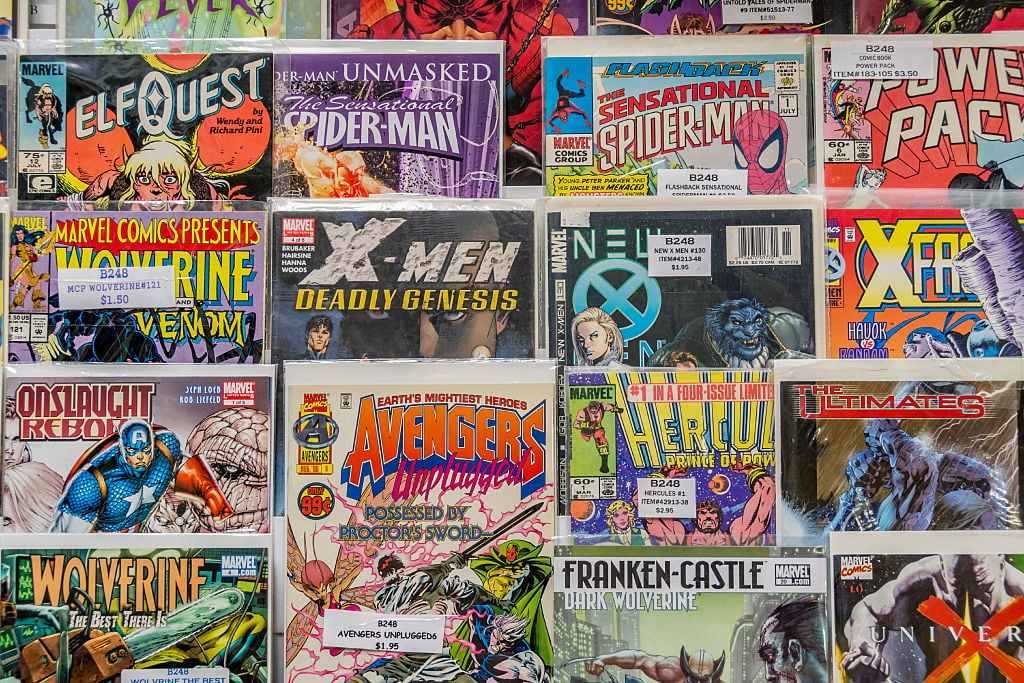 In 1951, Timely Comics was out and the distribution company, Atlas Magazines, was in. At the time, superhero stories weren't as popular as they were in the 1940s. It wasn't until the 1960s when Marvel Comics came to be as well as the Marvel universe.

Who started Marvel?

The brand was started by Martin Goodman.

Who was the first ever Marvel character?

The first ever Marvel character was introduced in Marvel Comics no. 1. The characters included the Human Torch and the Sub-Mariner as well as other superheroes.

Marvel Entertainment

Since its inception, Marvel Comics has grown immensely. Out of Marvel Comics came Marvel Entertainment, which is a subsidiary of The Walt Disney Company, according to their website. Marvel Entertainment has a library of more than 8,000 characters.

Marvel characters

It's impossible to list all of the characters created by Marvel but these are some of the most well-known characters: Spiderman, Thor, Dr. Strange, The Incredible Hulk, Iron Man, Black Panther, and Captain America.

When was DC Comics established?
DC Comics was established in 1934 as National Allied Publications. The company changed hands multiple times and the company's name reflected it.
It wasn't until 1977 that the company officially became DC Comics even though it was referred to as such for years.

Who started DC Comics?

Malcolm Wheeler-Nicholson, a pulp writer, founded the brand in 1934.

What does the 'DC' in DC Comics stand for?

The 'DC' stands for Detective Comics. In 1937, Wheeler-Nicholson partnered with two magazine distributors, Harry Donenfeld and Jack Liebowitz. They founded Detective Comics, Inc., in 1937.

DC characters

Here are a few of the most well-known DC characters:
Superman – first appeared in Action Comics #1, which was published in 1938
Batman – first appeared in Detective Comics #27, which was published in 1939
Wonder Woman – first appeared in All-Star Comics #8, which was published in 1941
Green Lantern – first appeared in All-American Comics #16, which was published in 1940
The Flash – first appeared in Flash Comics #1, which was published in 1940
Aquaman – first appeared in More Fun Comics #73, which was published in 1941
Cyborg – first appeared in DC Comics Presents #26, which was published in 1980
Marvel Comics net worth

Spiderman made Marvel $1.3 billion in global retail sales in 2014, according to The Hollywood Reporter.
That's only one character. The Walt Disney Company bought Marvel in 2009 for $4 billion, USA Today reported in 2018. Judging from Spiderman's 2014 sales number alone, $4 billion was a bargain.
While the company's exact net worth isn't readily available it's safe to say Marvel is worth more than $4 billion today.

DC Comics net worth

Like Marvel, the net worth of DC Comics isn't readily available. However, we can estimate the company's net worth based on a few factors.
First, licensing revenue. Like Marvel, DC makes a hefty sum from retail sales. Batman is the most licensed of DC characters and made the company $494 million in retail sales in 2013.
Second, movie sales. DC Comics makes an average of $224 million per film release, according to Indie Wire. Based on those factors alone, DC Comics estimated net worth is likely near that of Marvel.