DC Universe: Weird Facts You Probably Didn't Know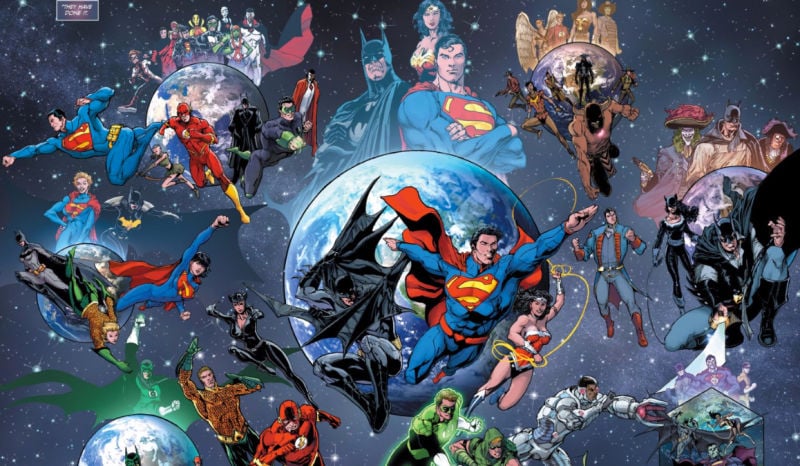 For decades, Marvel and DC fans have playfully — and not-so-playfully — quarreled over which comics publisher boasted the better characters, stories, and overall approach to a similar vein of storytelling. In the past decade, this rivalry has carried over into the film versions of characters like Superman and Iron Man. But regardless of which side you're on (we personally think both DC and Marvel have their strong and weak points), the fact remains that neither is perfect.
Nevertheless, the Marvel Cinematic Universe (MCU) has given Marvel a newfound respect, even among non-comic book fans, with many criticizing the DC Extended Universe (DCEU) in comparison. We've said before that we think the DCEU has some work to do to fully leverage its potential as a fair match for the MCU, but there's no denying that the history of DC has been marked with some weird developments. Here are just a few of the many weird facts about the DC universe that you may not know.
1. Wonder Woman was originally named Suprema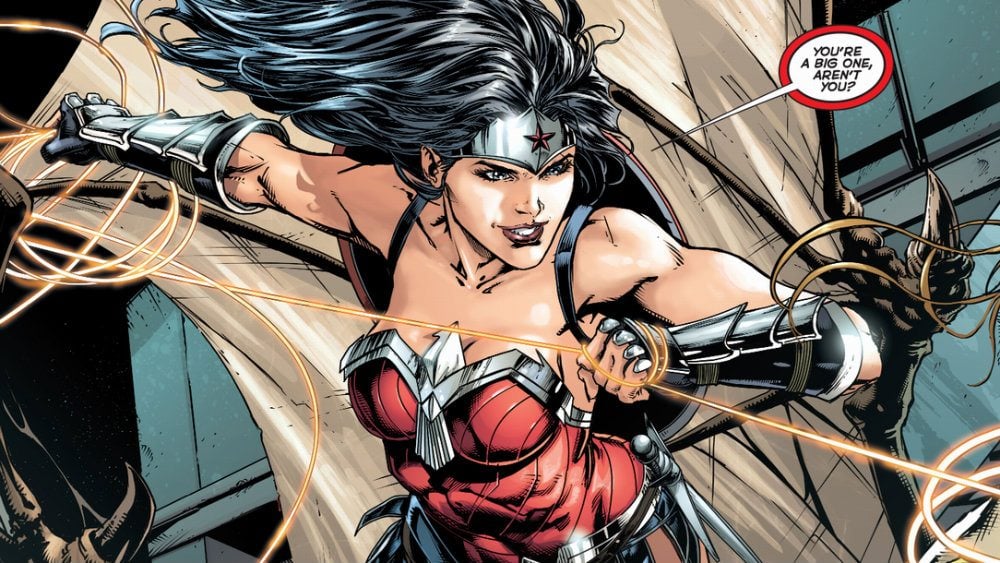 Aside from Batman and Superman, Wonder Woman is the biggest marquee character DC has. She's the last part of the "trinity" of lead DC icons and perhaps the most well-known female superhero in history, despite the fact that she has yet to lead her own theatrical release. Believe it or not, her alliterative alias wasn't always her calling card though. Once upon a time, Wonder Woman was nearly named Suprema, but this title was dropped presumably because of how close it was to Superman. Also, probably because it's kind of a dumb choice.
2. Andy Warhol made the first Batman film
https://www.youtube.com/watch?v=382FPwYcrKQ
Batman fans like to gauge whether Adam West, Michael Keaton, or Christian Bale was the best big-screen Batman. However, what about Jack Smith? We're betting that even the most ardent fans of the Bat-films have yet to see the actor in this bizarre debut film for the Dark Knight.
Directed by artist Andy Warhol, this unofficial feature — not to be confused with the 2005 animated film Batman vs. Dracula — actually marked Batman's debut film. Taking a decidedly campy approach to the character, the film was never released, but it wouldn't surprise us if Warhol's take in some way influenced the development of the 1966 live-action Batman TV series, which also opts for a comedic approach.
3. John Constantine's original design was inspired by Sting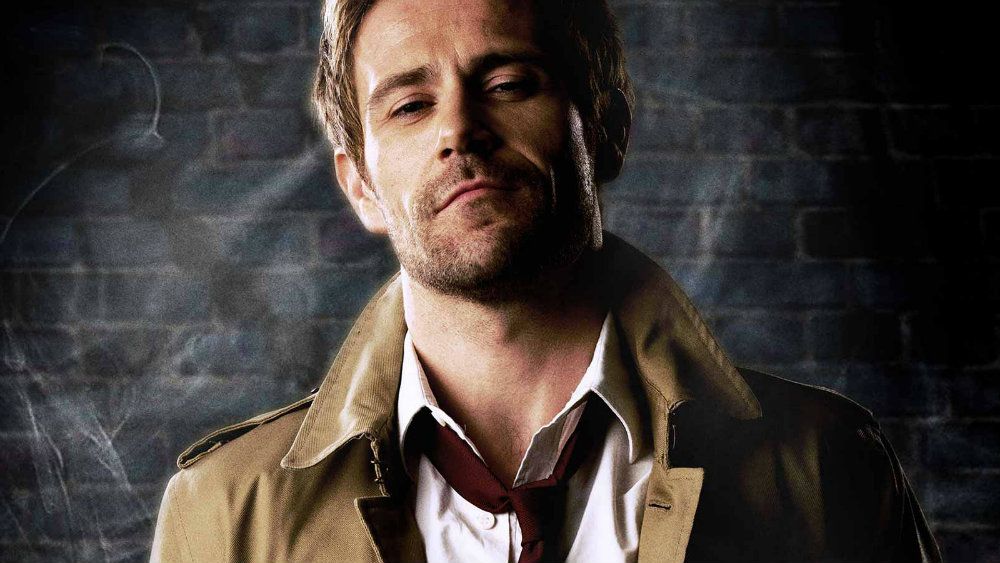 Not as well-known as other members of the Justice League, John Constantine of the Hellblazer comics has gained a lot of notoriety among non-comic fans in the last decade or so. From the hit film starring Keanu Reeves to the short-lived NBC series that starred Matt Ryan as a more faithful version of the character, Constantine has become more recognizable than ever before.
So why didn't we realize that his initial design was inspired by rock and pop musician Sting? The smug expression and the wild blond hair are dead giveaways. Throw in his English accent, and we're ashamed to say we never saw this one coming.
4. Batman Returns was inspired by Penguin's mayoral bid on the 1960s TV series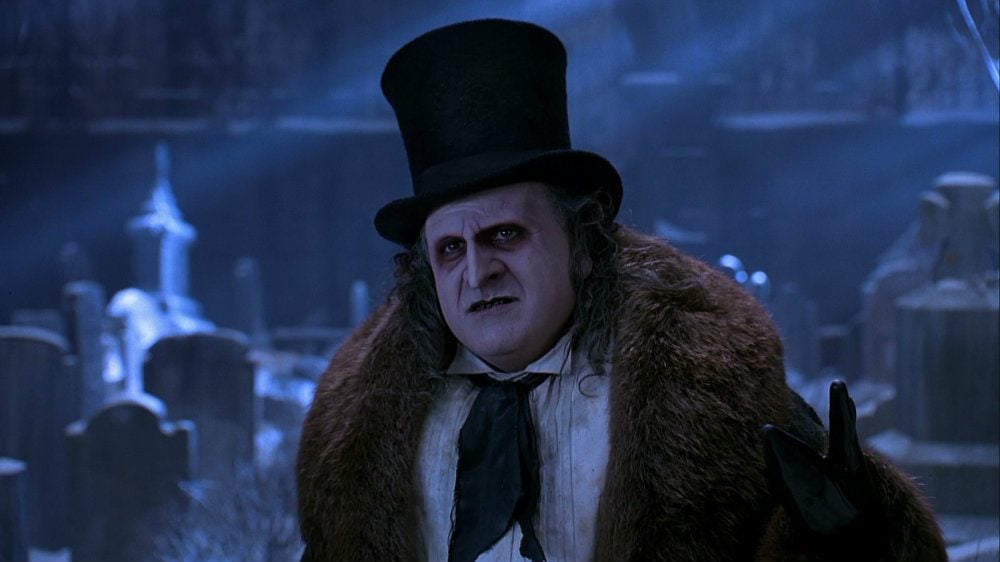 Fans of the Fox series Gotham have seen Oswald Cobblepot aka the Penguin (Robin Lord Taylor) successfully nail down the office of Gotham City mayor, but this is far from the first time the character has dabbled in politics. Though Penguin has a political history in the comics as well, the last live-action adaptation of his aspirations for public office was in the 1992 film Batman Returns, in which Penguin (Danny DeVito) made a bid for mayor. However, his political endeavors actually go back even further than that Tim Burton film. On an episode of the 1966 Batman TV series, Penguin (Burgess Meredith) ran for mayor as well. At least you can't say he's not persistent.
5. Teen Titans once depicted JFK as a cosmic soldier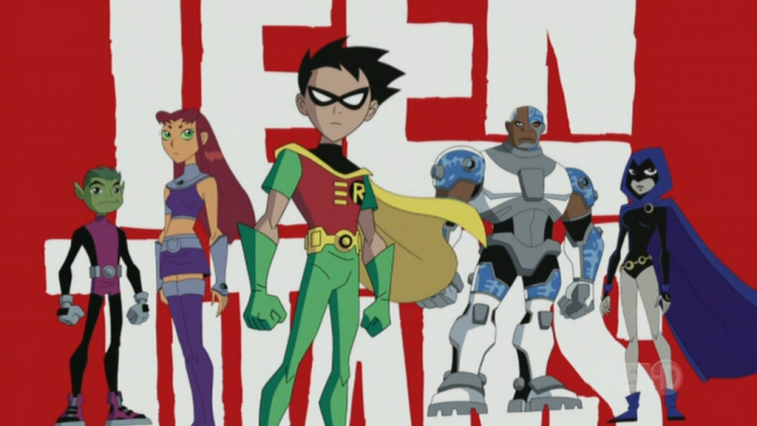 Over the years, some wacky stories have made their way onto the comic book page. For example, Teen Titans — the popular DC title centering on a team of young heroes — once featured an issue in which the titular band travels to space to help John F. Kennedy (yup, really) defeat an oppressive alien government. Apparently, the Kennedy that was assassinated here on Earth was an alien impostor, leaving the real commander-in-chief free to fight for alien rights everywhere. Um, okay?
Follow Robert Yaniz Jr. on Twitter @CrookedTable
Check out Entertainment Cheat Sheet on Facebook!