Dean Unglert Leaves the Hospital With Caelynn Miller-Keyes After Ski Accident
Dean Unglert is officially out of the hospital and back to traveling with Caelynn Miller-Keyes. Unglert left the hospital on Dec. 28 after spending 5 days recovering from surgery after a ski accident.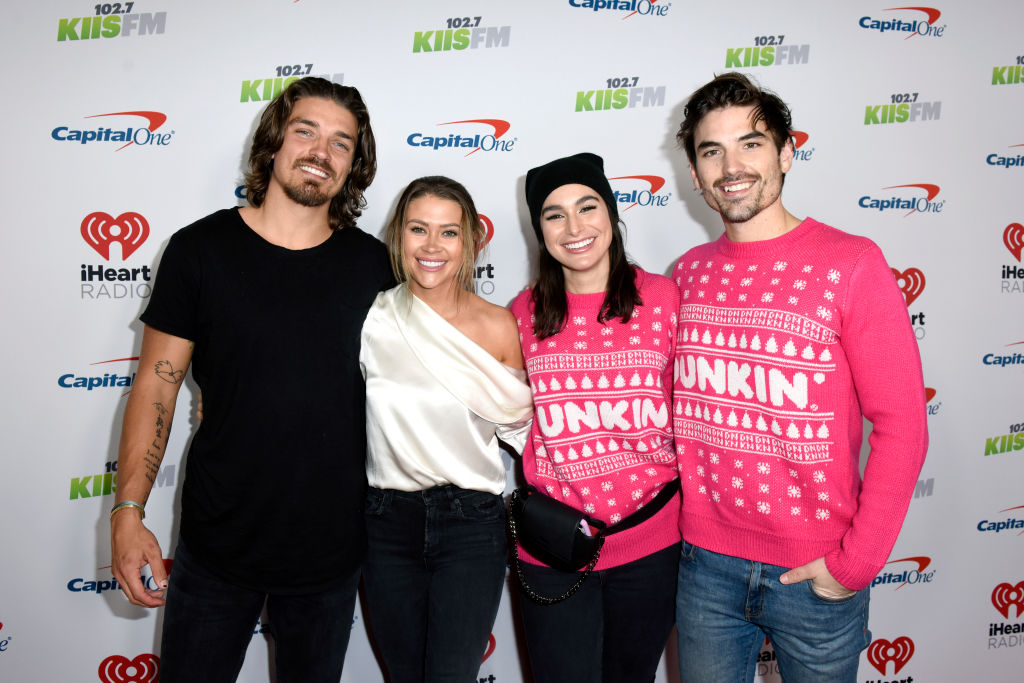 Dean Unglert dislocated his hip while skiing
On Dec. 23, Unglert let fans know that he dislocated his hip while skiing in Switzerland. The Bachelor in Paradise star shared a photo on Instagram detailing how his injury occurred.
"all my life i've dreamt about skiing the swiss alps. how could you not? they're huge and beautiful and have some of the best snow in the world. today, however, was not my day. i was sending just a liiiiitle too hard and took a nasty spill which ultimately put me here. and since this is probably going to be the only pic i get in switzerland, i figured i gotta post it," he said in the Instagram post.
Unglert continued, "the swiss mountain rescue blew my mind today. it took me about an hour to flag someone down for help but once i did, i was airborne and in surgery in less than an hour. a dislocated hip and fractured femur put 4 screws and a plate in my leg but things could have been so much worse and for that i am extremely grateful! looks like i'll be celebrating xmas in a hospital bed this year."
Caelynn Miller-Keyes visited Dean Unglert in Switzerland
A few days after Unglert's accident, Miller-Keyes headed to Switzerland to be with him.
On Dec. 27, she posted photos with Unglert on Instagram with the caption "See you soon Lorax."
Once in Switzerland, she shared videos on her story of the scenery and told her followers that she visited Unglert in the hospital. Unglert later shared a photo on his Instagram story showing the two of them cuddling in his hospital bed while watching Netflix's You.
In the photo, Unglert wrote "conjugal visit." Miller-Keyes shared the photo to her own story and wrote "Lots of naps, lots of 'You.'"
Dean Unglert left the hospital
After five days in the hospital, Unglert is officially on the road to recovery. On Twitter, he shared that his recovery time is expected to be 12 weeks.
He tweeted, "trying to find positives that can come from a 12 week recovery time. the first thing i thought of was that now i can focus on learning the instrument i bought 3 months ago and haven't played once. anything else?"
On Dec. 28, both Unglert and Miller-Keyes shared videos of Unglert's time outside the hospital.
Unglert posted a video of his first few steps on his Instagram page, writing, "first steps as a free man after 5 short days in the hospital."
Miller-Keyes posted a video while on a train to Zurich, joking that she "busted" Unglert out of the hospital. She also shared a video on her Instagram story of Unglert smiling while sitting in a chair.
"He's finally free," she wrote.
After traveling to the Zurich Airport, Unglert joked about the real purpose of Miller-Keyes' visit and posted a video on his Instagram story of her with both of their luggage sets.
"hired @caelynnmillerkeyes to carry all my luggage," he joked.