Why Dean Unglert Wants to Mediate a Chat Between Colton & Rachel
In addition to being an expert in van life and travel, Dean Unglert is looking to add mediator to his resume. The Bachelor in Paradise alum recently shared that he's ready and willing to mediate a conversation between former Bachelor, Colton Underwood and former Bachelorette, Rachel Lindsay Abasolo. The two former leads have been openly trading jabs for a few weeks now, and Unglert is urging them to squash their beef with a frank and honest discussion.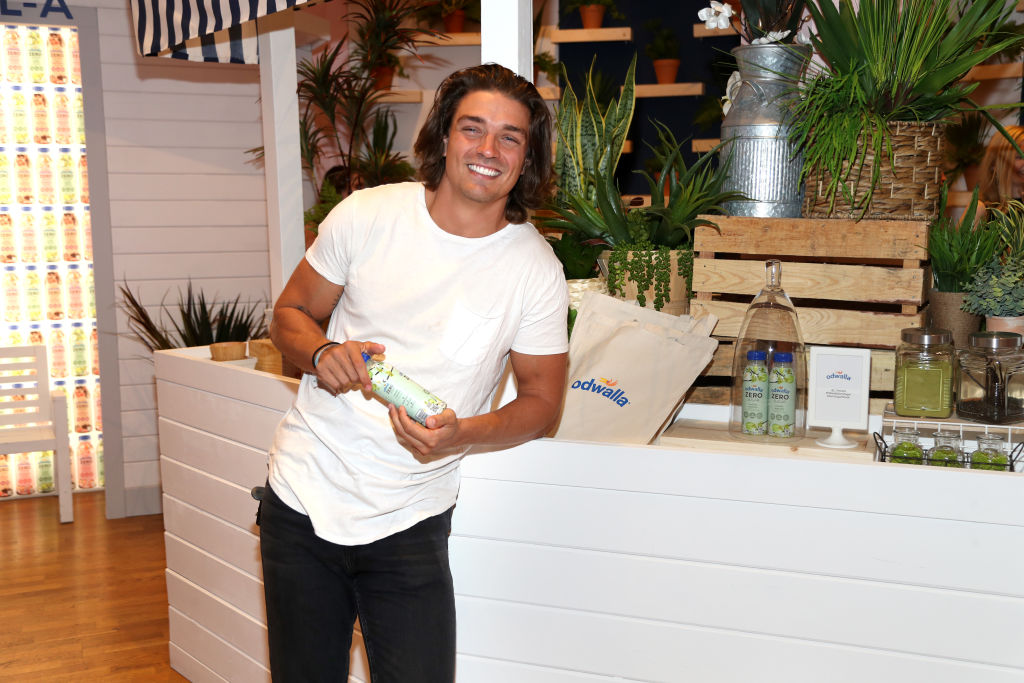 The Rachel Lindsay and Raven Gates drama
In case you missed it, the drama began when Lindsay Abasolo went on Watch What Happens Live and stated that she and former bestie, Raven Gates, would never be friends again. Though the former Bachelorette wouldn't go into detail, fans believe this was the reason for the friendship breakup. Soon after the story hit, Underwood jumped in by commenting on an Us Weekly Instagram post. "Shocker. Rachel mad at another person…does she like anyone," Underwood snarkily replied.
Underwood says Lindsay Abasolo spoke ill of him to Cassie Randolph
Immediately, fans flocked to Underwood demanding that he tell them the reasoning behind the best friend fallout. He quickly added that he wouldn't be speaking about the beef between Lindsay Abasolo and Gates, but he had plenty to add about his disdain for the former bachelorette. "I'm not weighing in on the Rachel/Raven drama. I could care less about that, not my business. What is my business is the countless number of times she's spoke poorly of me… including that time she ran her mouth about me to Cassie…Funny thing is I have never met her," the former footballer shared.
Lindsay invites Underwood to her podcast
Lindsay Abasolo waited to respond until she was a guest on the YouTube series, Whit & Ry. She claimed to be baffled by the resentment that Underwood was harboring towards her and wanted a chance to speak to him one-on-one. "I would love for Colton to actually come on the podcast because what I'm not going to do is entertain you in the comments section of somebody else's post. What I will do is have a grown a*s conversation with you and we can talk about it but what I don't appreciate are the accusations being made because I believe he said I ran my mouth to Cassie, Well your girl follows me on Instagram so I don't know what I could have said," the attorney stated.
Dean Unglert weighs in on the drama
Of course, Underwood later agreed to come on Lindsay Abasolo's podcast, with a set of conditions. But, unsurprisingly, the conversation has yet to happen. Other Bachelor franchise alums have been pretty quiet about the drama. But, recently, Unglert weighed in when he spoke to E! The Bachelor in Paradise alum (who was in the final four on Lindsay Abasolo's season of The Bachelorette) shared that he was unable to take sides because he felt both parties were justified in thier actions.
That said, Unglert shared that he did want to mediate a conversation between the pair so they were able to clear the air once and for all. "I think Colton and Rachel should definitely sit down and clear the air. If I could mediate a conversation between Colton and Rachel, absolutely that's great. It will be interesting to see what will happen because Rachel is a good negotiator and a lawyer for a long time. Colton is strong in his convictions as well. I would be interested in listening to that conversation personally," Unglert stated. We're sure Bachelor Nation is waiting on bated breath for this conversation to go down, regardless of who moderates it.