Deavan Clegg Admits Her Lip Fillers Were a Horrible Mistake
Cosmetic surgery is a generally accepted practice and necessity in Hollywood. It's not uncommon for celebrities to admit, and even brag about having work done.
But, sometimes things can go wrong, and for one such reality star, it got downright awful.
Deavan Clegg, of The 90 Day Fiance: The Other Way, recently opened up about her poor decision-making process to augment her lips, which almost put her at risk of permanent damage. It was a horrible mistake and somewhat embarrassing to admit, but she shared her experience last week, and we took a deeper dive into what happened.
Lip service isn't all bad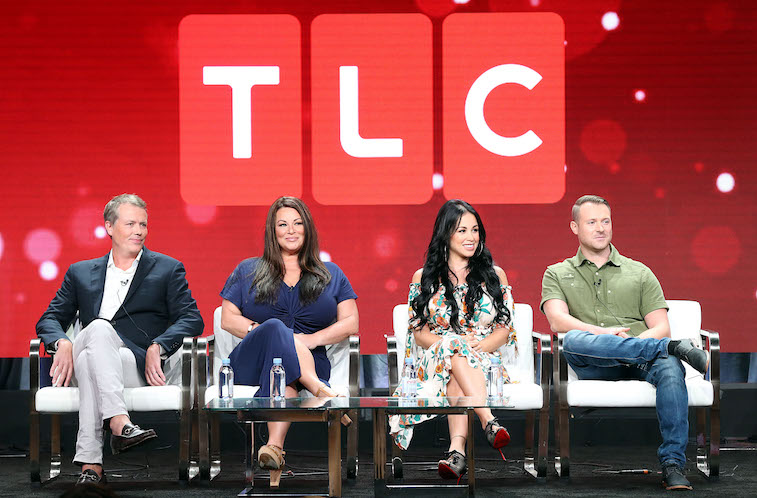 When Clegg publicly shared her awful South Korean filler experience on Instagram, a flurry of opinions began to circulate. It's rumored that South Korea is home to some of the best plastic surgeons in the business. Even the Kardashians are mentioned as going there for their work.
So, why was Deavan Clegg's procedure so botched? Some Reddit threads share insights from fellow South Korean practitioners who say there's some shady activity in the cosmetic medical offices.
Others defend their industry to offer that most physicians opt to perform their best work but can sometimes make mistakes too.
What went wrong for Clegg's procedure?
According to her post last week, Clegg revealed the product that she had injected into her lips, had not been properly tested. She also claimed the injection was placed incorrectly altogether.
As a result, she experienced immediate and severe swelling. The botched surgery actually began to cause the lip tissue to die.
Are Deavan Clegg's lips going to be ok?
Yes, Clegg's lips are officially healing nicely, and she is expected to fully recover from her recent debacle. She's enlisted the help of Heather Rohrer, an expert and physician's assistant to Larissa Lima.
Clegg had reported so much swelling in her lips post-procedure, she was terrified there would be permanent damage. She shared pictures on Instagram to illustrate her concern and even said it was so severe, they believed her lip to actually be dying.
A history of poor decision-making?
Reading through the online conversation threads, it's evident that many fans consider spur of the moment decision-making a standard behavior for Clegg.
Others are calling her out for irrational spending, with mention of her not being able to afford an apartment, yet pursuing cosmetic work.
Some fans went further to claim the botch job was an over-exaggeration altogether. Citing what actual necrosis looks like in some and comparing to Deavan's lip pics, they suggest she's experienced normal bruising. In the end, the prevailing opinion, regardless of the speculation, is that Clegg isn't exactly known for making informed and rational decisions.
Why Deavan Clegg is sharing her embarrassing story
In her admission post on Instagram, Clegg suggests that while it's perfectly ok to consider lip augmentation and adjustments, it's equally important to do your homework first. She acknowledges the common plastic surgery enhancement as a mechanism for women to feel more beautiful.
However, she also wants to point out that researching to identify the best doctors, who specialize in the enhancement you're looking to have, can be critical too. She hopes to connect with other girls who need help finding the right doctor and those who may have encountered similar experiences.
It may be common in Hollywood and social circles to look your best with the help of plastic surgery. What Deavan Clegg wants to do is highlight that sometimes, poor decision-making and lack of research can present huge consequences.
Lucky for her, she was able to elicit the professional assistance needed to reverse the damage for her lips. Let Clegg's experience serve as a cautionary tale for others. The price of beauty and confidence can be larger than the cost of injections in the end.