A Definitive Ranking of the Best Legal Dramas Ever on TV
We love watching new TV shows, especially legal dramas. It might be our fascination with the clothes (the workwear is a far cry from how we dress on a day-to-day basis), the subject matter of cases, or all the legal pads.
Whatever the reason, we enjoy programs through a legal lens and won't object (We feel comfortable using legal jargon in everyday life too, Elle Woods.) to watching more.
That's why we've compiled a list of our favorite legal dramas ever to grace our TV screens. On the flip side, check out our list of the most hated TV shows of all time. 
9. 'Matlock'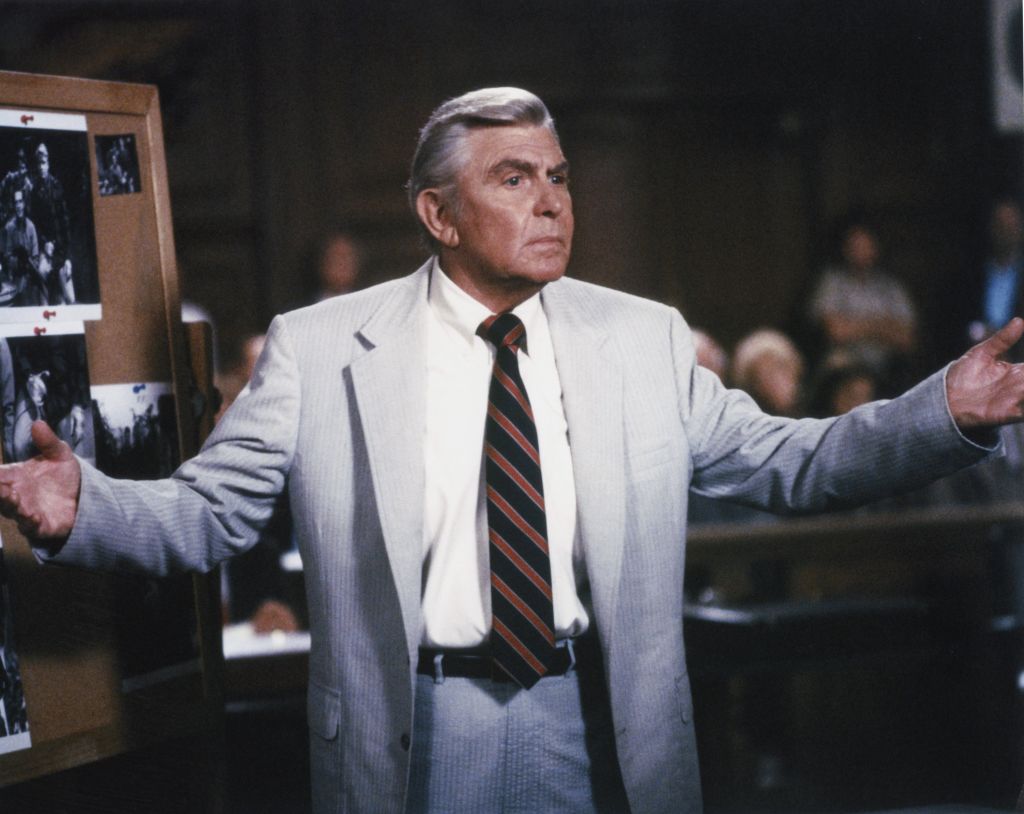 No list of the best TV legal dramas would be complete without Matlock. We confess we used to watch Andy Griffith play criminal defense lawyer, Ben Matlock, Saturday mornings followed by Murder, She Wrote. Although the show ran for nine seasons, only Season 1 is available to stream on Amazon Prime Video. 
8. 'Scandal'
Fast-talking yet poised political fixer Olivia Pope (Kerry Washington) in ABC's Emmy Award-winning series, Scandal, made us want to move to Washington D.C. to become a high-powered member of the legal community.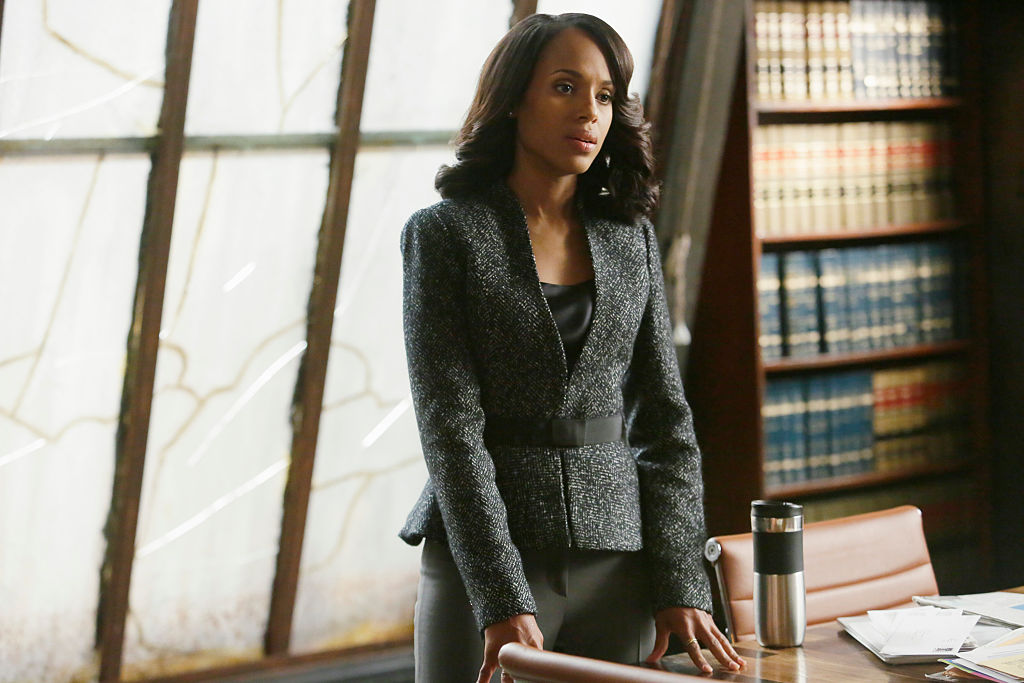 The fabulous coats, wine, and popcorn added to allure too. Seasons 1 – 7 are available on Netflix. Find out if Scandal will get a reboot here. 
7. 'Law and Order: Special Victims Unit'
We used to have the lines in the opening credits to Law and Order: Special Victims Unit, also known as Law and Order: SVU, memorized because we watched it so many times.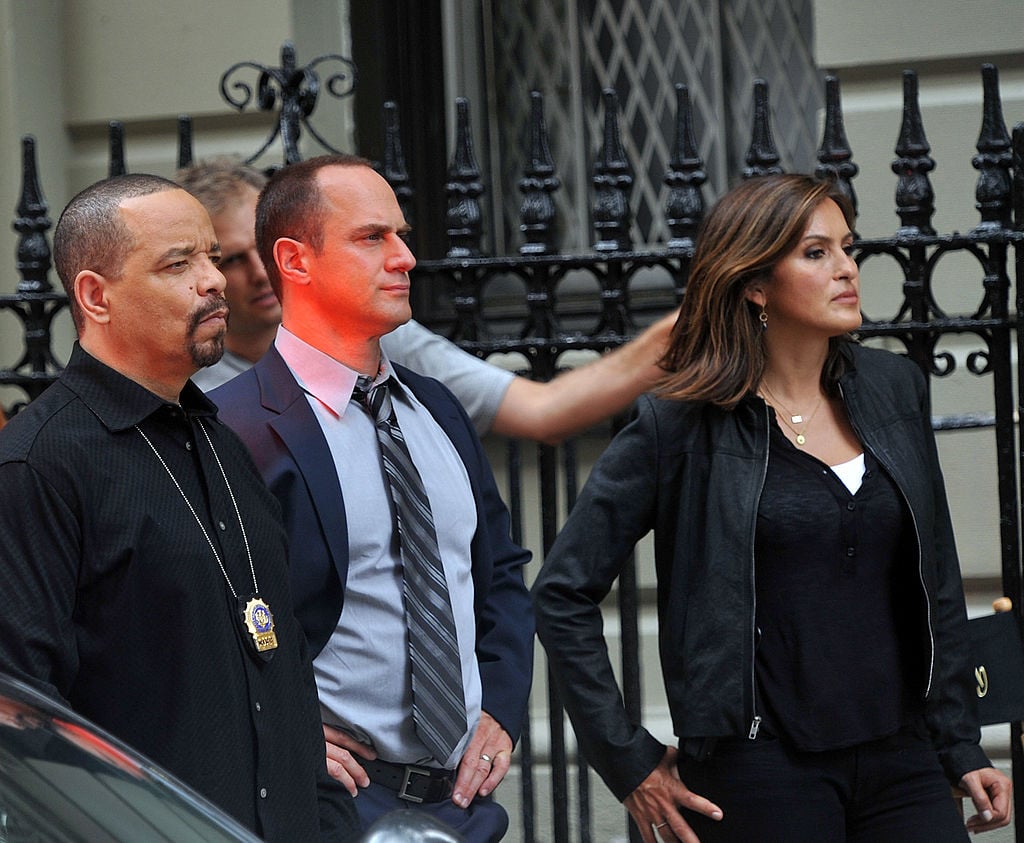 The stories were often heartbreaking but captivating nonetheless. Mariska Hargitay's performance as Olivia Benson has earned her a Golden Globe and two Emmys. Currently in Season 21 (learn what to expect from the current season here), the series is one of the longest-running TV shows around. Watch every episode of Law and Order: SVU on Hulu. 
6. 'Damages'
We were really, really late to the game on watching award-winning actress Glenn Close as high-powered attorney Patty Hewes in the legal thriller, Damages, alongside Rose Byrne but once we started the series we were hooked.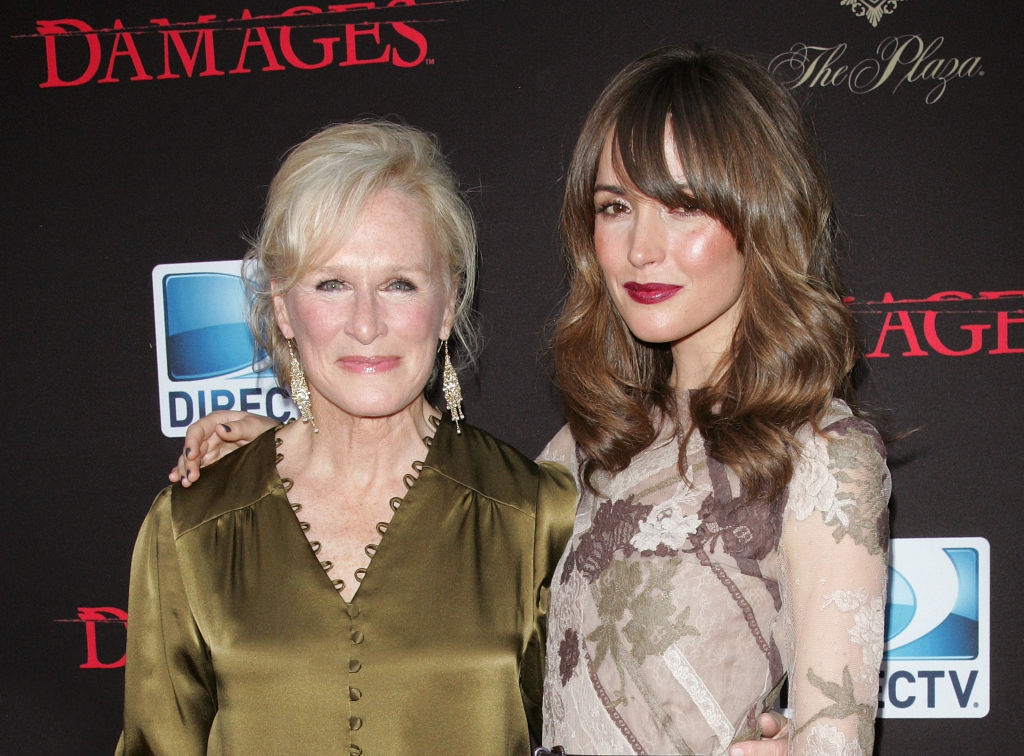 All five seasons of the series are on Amazon Prime Video.
5. 'Suits'
When we want some witty banter we turn on Suits and watch Mike (Patrick Adams) and Harvey (Gabriel Macht) make pop culture references and tease each other. It's also the series that Meghan Markle, Duchess of Sussex, starred in before marrying Prince Harry, Duke of Sussex, and gave up acting to be part of the royal family.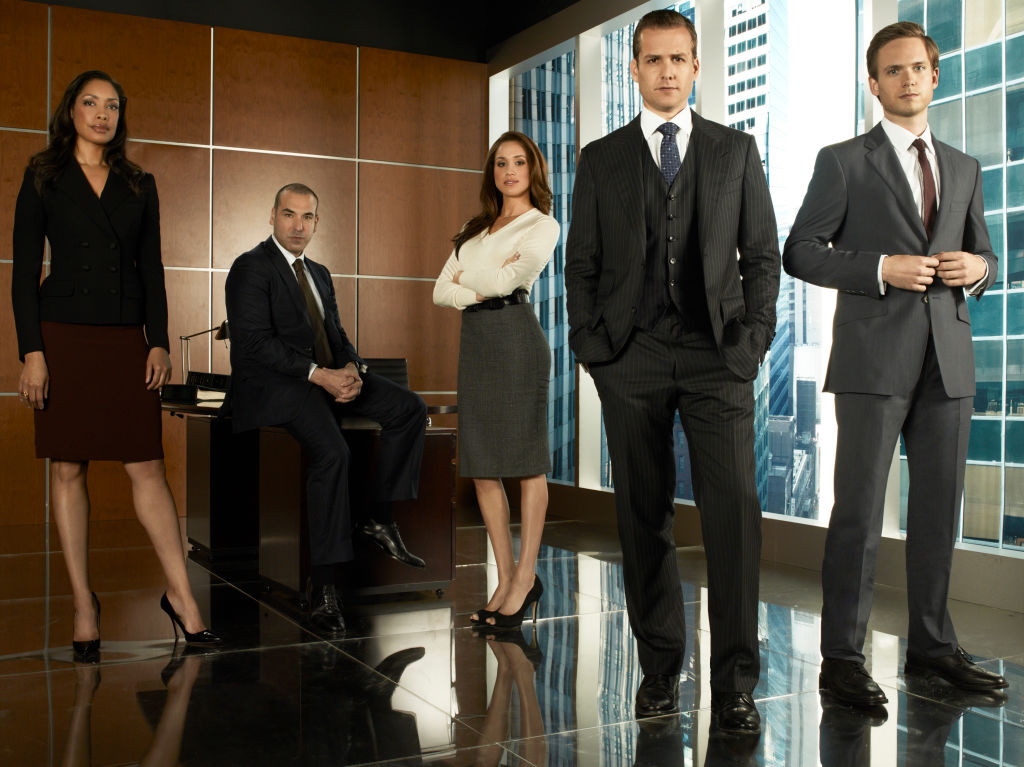 Check out throwback pictures Adams shared on Instagram of himself and the rest of the cast ahead of the show's series finale. Plus, learn how the show made nods to Markle in the last episode. Every season of Suits is available to watch on Amazon Prime Video. 
4. 'The Good Wife'
Julianna Margulies played Alicia Floreck in the CBS legal drama, The Good Wife. Frankly, it's one of our favorite favorites on this list.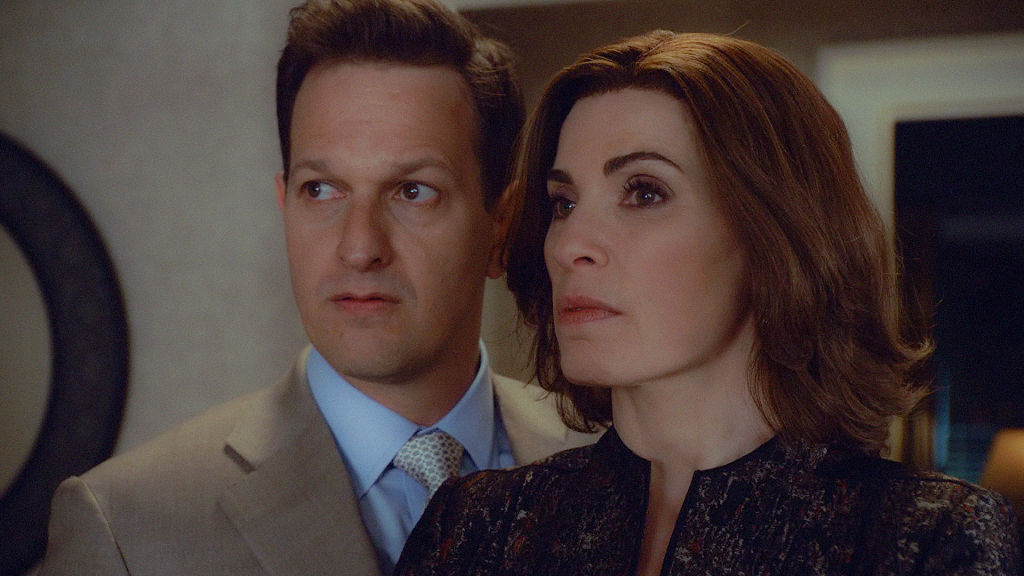 The Emmy Award-winning actress played the wife of a disgraced politician played by Chris Noth, who had to go back to work as a lawyer after her husband went to prison. Watch all seven seasons of the show on Amazon Prime Video. 
3. 'How to Get Away with Murder'
Viola Davis plays another one of our favorite fictional lawyers, Annalise Keating, in ABC's How to Get Away with Murder. As the name suggests, the show's all about getting away with murder.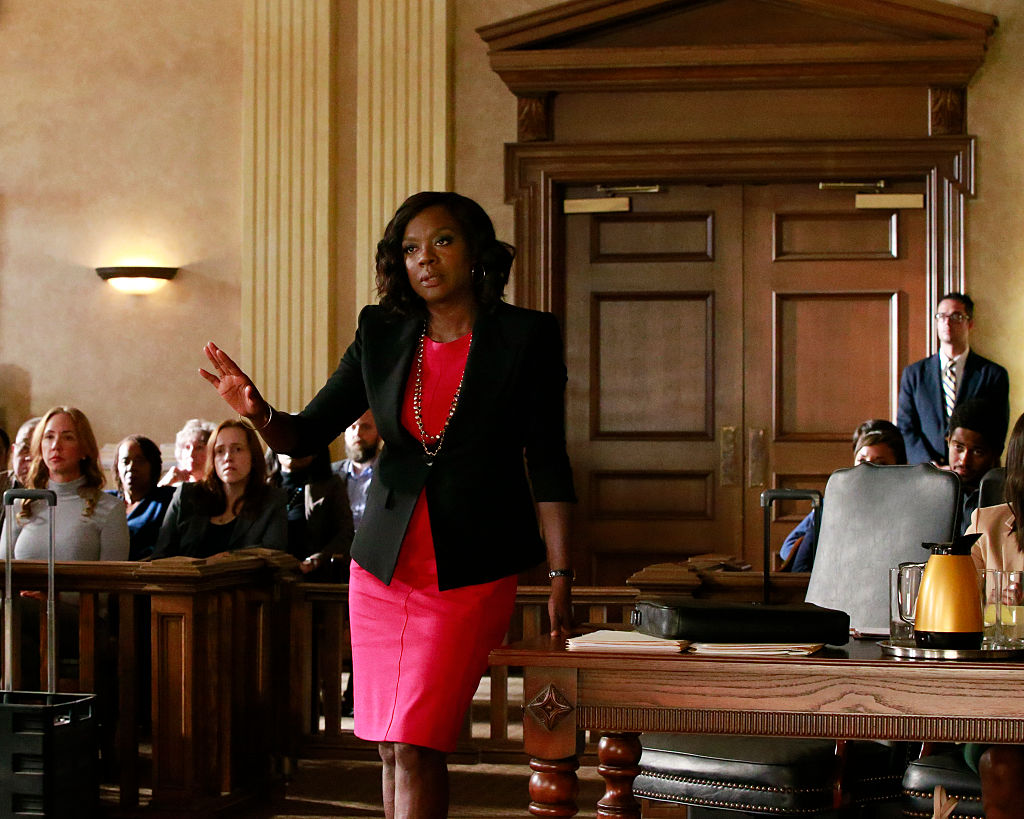 Davis won a Primetime Emmy for her performance in 2015. Currently in the sixth and final season — get a refresher on everything that happened in Season 5 before starting Season 6 —  How to Get Away with Murder airs every Thursday night on ABC with previous episodes available to stream on Netflix. 
2. 'Better Call Saul'
A spinoff series we enjoyed almost — but not quite — as much as the original, Better Call Saul is a spinoff of Breaking Bad starring Bob Odenkirk as scrappy lawyer, Saul Goodman.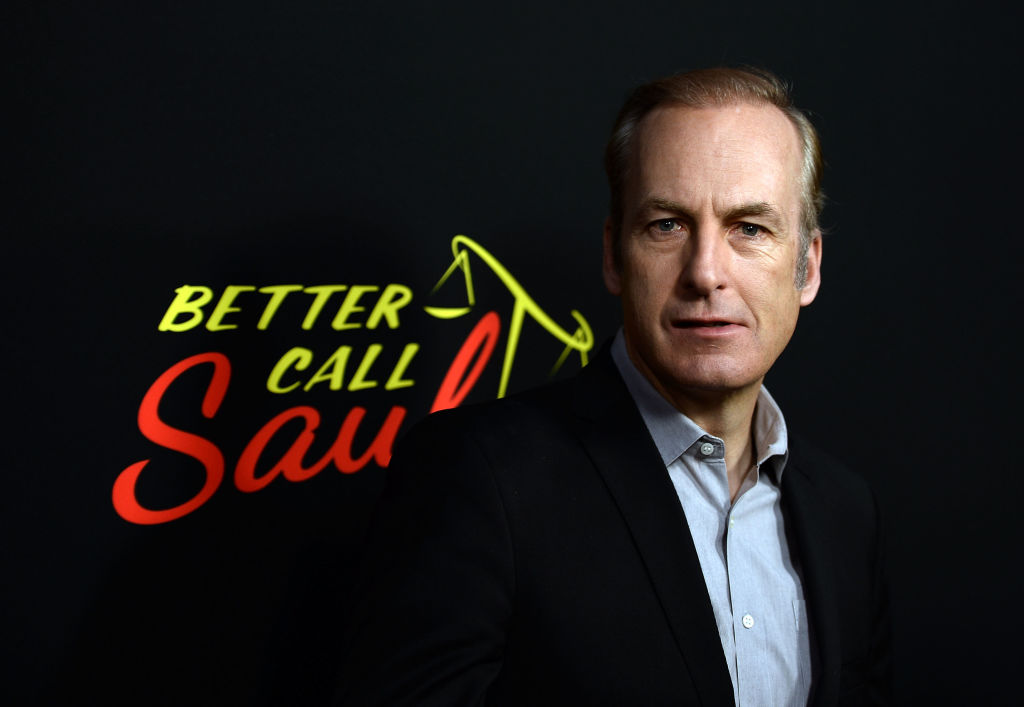 Seasons 1 – 3 are on Netflix while Season 4 recently aired on AMC. A fifth season is in the works so look out for more from Saul.
1. 'The Good Fight'
It's unusual when we like a spinoff more than an original series but that's the case with The Good Fight, a spinoff of The Good Wife, led by Christine Baranski.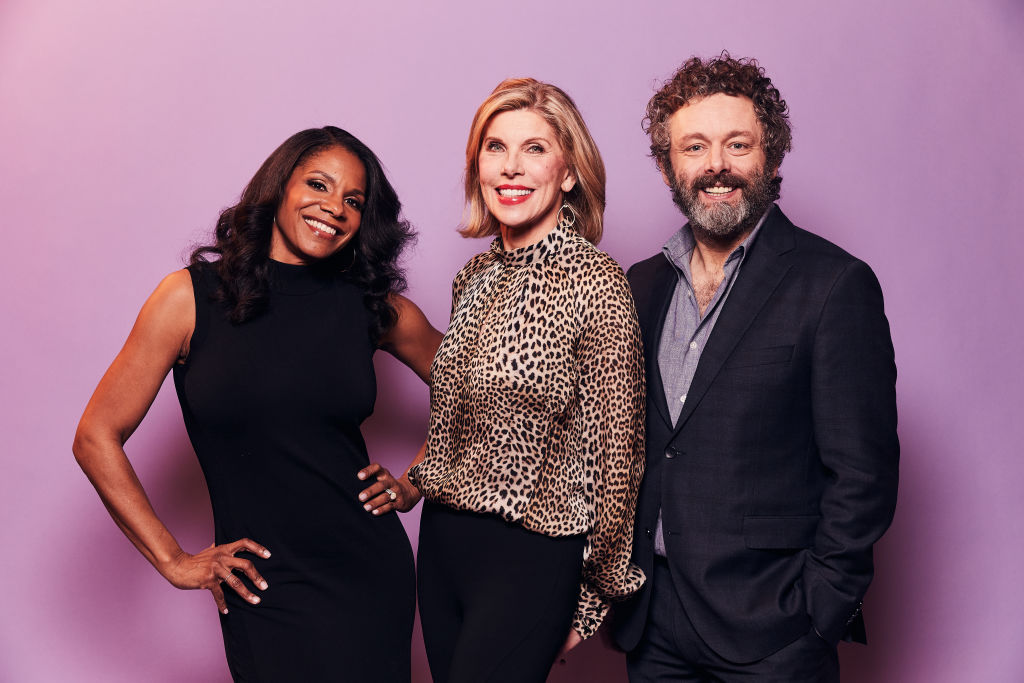 The show picked up right where The Good Wife ended and follows Diana Lockhart as she's forced to put her decision to retire from the law on hold when she finds out she's been scammed out of all her money. Like the original, The Good Fight is on Amazon Prime Video.