#DeleteFacebook: All the Celebrities That Have Ditched Facebook
#DeleteFacebook is continuing to gain momentum. The social networking site has been criticized for a variety of reasons over the past year, most recently due to the fact that millions of users had information leaked to a political data firm called Cambridge Analytica without their knowledge.
For a lot of people, this was the last straw, but it was just the latest in a series of reasons to disconnect from Facebook. Another was the company's dismissal of the idea that it could have played a role in influencing the 2016 election, only for Mark Zuckerberg to admit that Russians used the platform to spread political propaganda.
Now, many users are deleting their accounts in protest, including some celebrities. Here's a look at some of those celebrities who recently have left Facebook.
1. Will Ferrell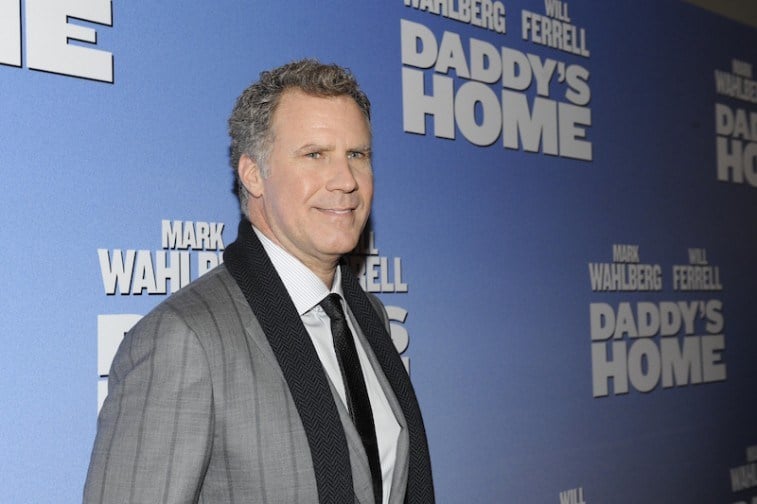 Will Ferrell posted on Facebook in March that he would be deleting his account in 72 hours. This was in protest following the Cambridge Analytica data leak.
Ferrell said that he was "very disturbed to hear about Cambridge Analytica's misuse of millions of Facebook users' information in order to undermine our democracy and infringe on our citizens' privacy." He also said he was "appalled" to see how Facebook reacted to learning of this violation.
Ferrell concluded by saying that he can no longer in good conscience "use the services of a company that allowed the spread of propaganda and directly aimed it at those most vulnerable." As promised, Ferrell ended up deleting his Facebook shortly after this post.
Next: This famous singer took to Twitter to say that she was getting off of Facebook.
2. Cher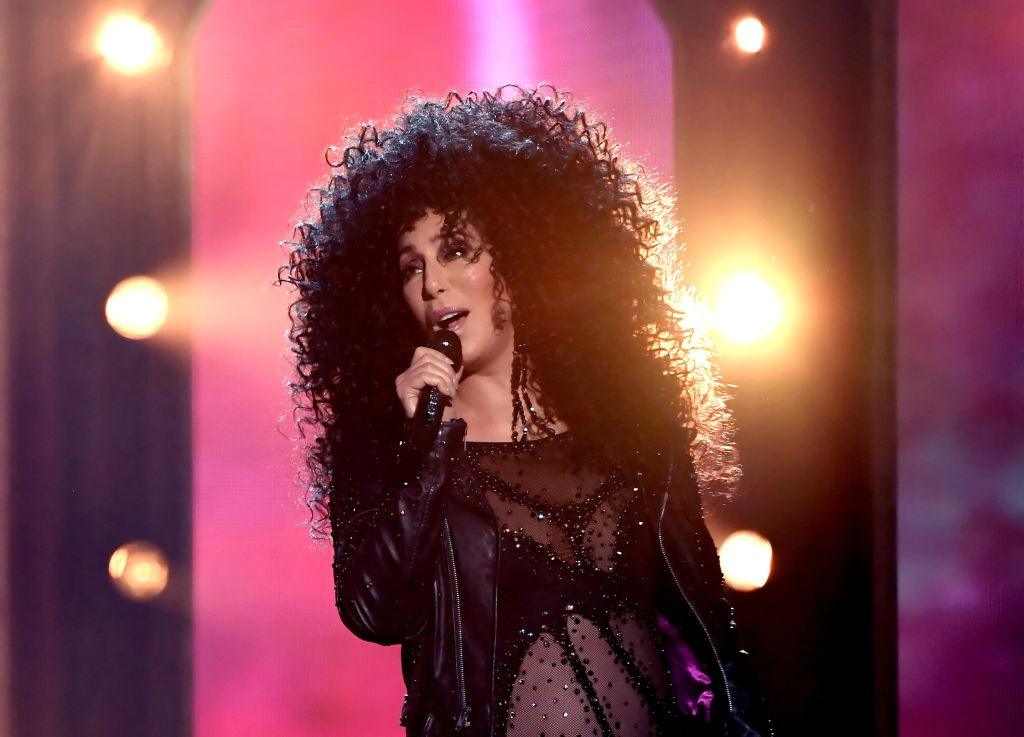 Cher joined the #DeleteFacebook movement in March 2018. She said on Twitter that deleting Facebook was hard for her, as it helped with her charity and because there are a lot of amazing young people on the platform.
However, she said that there are things more important than money. Upon deleting her account, Cher also noted that she has deleted some other apps she does not need anymore.
Next: This comedian left Facebook after learning about the Russian political ads.
3. Jim Carrey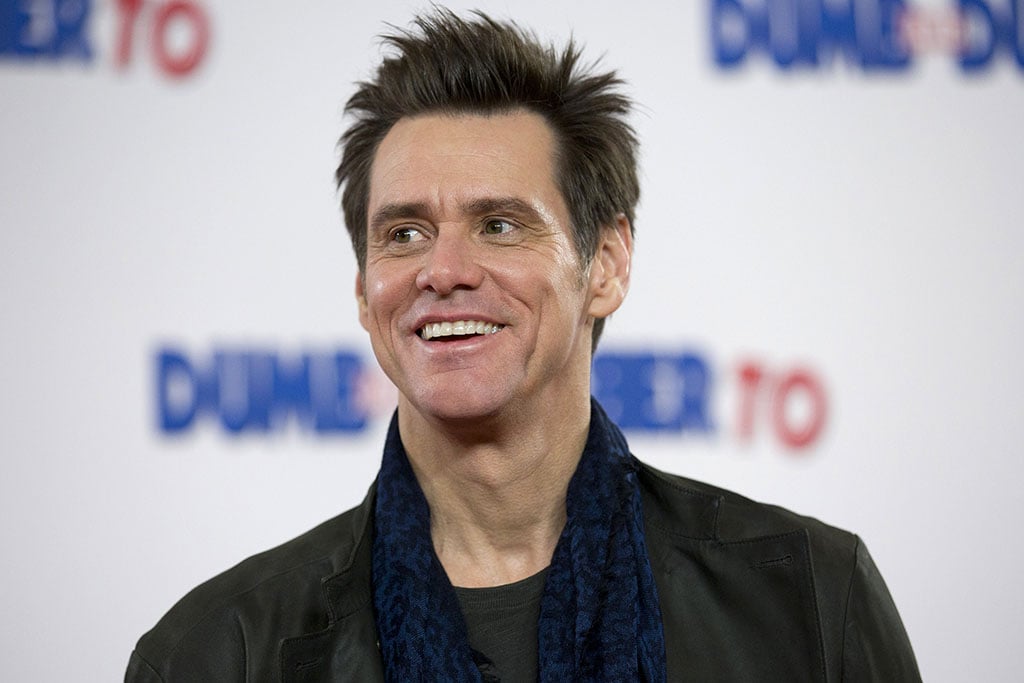 Actor and comedian Jim Carrey encouraged all of his fans to delete their Facebook accounts even prior to the reporting on the Cambridge Analytica breach. This came after Facebook said that millions of people saw Russian-bought ads that were intended to influence the election.
In a tweet, Carrey said that he would be both deleting his Facebook account and dumping his Facebook stock because the company "profited from Russian interference in our elections and they're still not doing enough to stop it." Carrey also tweeted a picture of Mark Zuckerberg alongside a thumbs down.
Carrey subsequently told CNBC that there needs to be more oversight over these influential social media platforms. "What the world needs now is capitalism with a conscience," he added.
Next: This billionaire deleted his Facebook 20 minutes after someone asked him if he would.
4. Elon Musk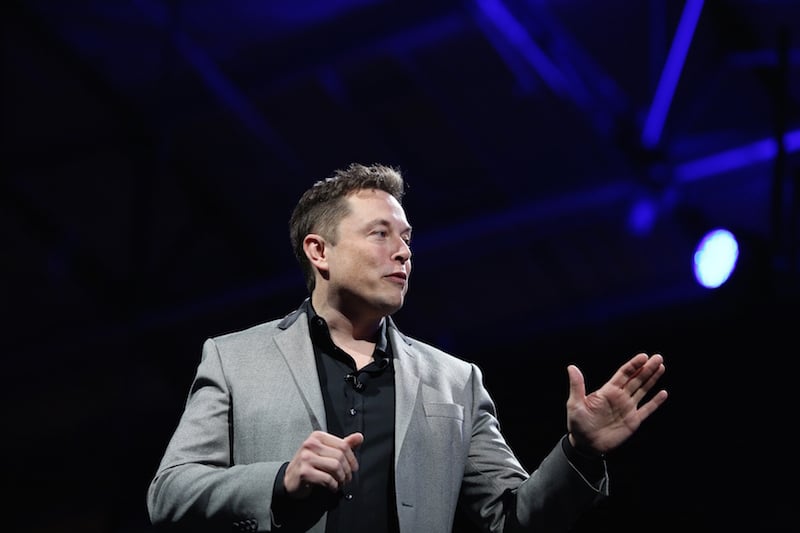 As #DeleteFacebook began to spread, Elon Musk quickly decided to join in on the movement. Musk was actually first asked on Twitter whether he would be deleting Space X's Facebook page. Almost immediately, he replied that he didn't even know there was one but that he would delete it.
According to TechCrunch, about 20 minutes after Musk's tweet, the Space X Facebook page had been deleted as promised. Musk also deleted Tesla's Facebook page.
Next: This actor and director with 11 million Twitter followers announced he would delete his Facebook account.
5. Farhan Akhtar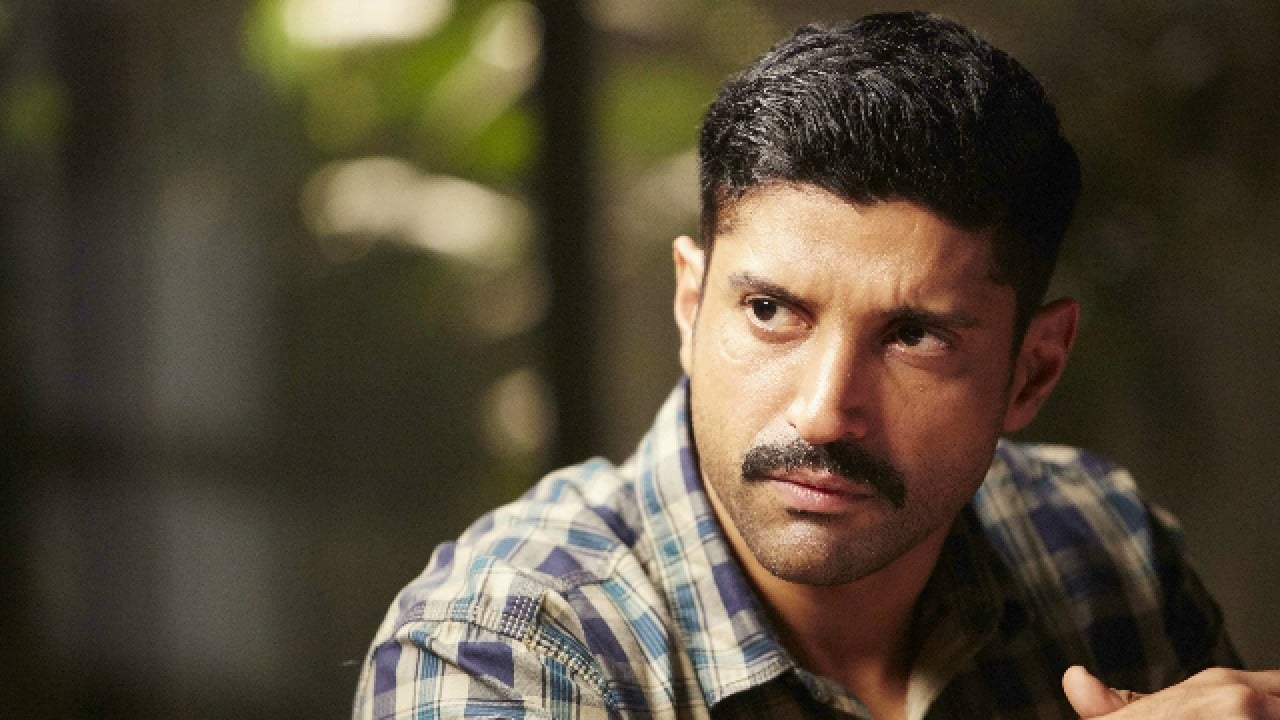 Director and actor Farhan Akhtar announced to his 11 million Twitter followers on March 26th that he had permanently deleted his Facebook account. He clarified, though, that he was only going to be deleting his personal account. The Farhan Akhtar fan page remains online at this time.
Akhtar actually didn't explain why he was deleting his account. But given the fact that this came during the height of the #DeleteFacebook movement, it's a pretty safe assumption that it was because of the recent data leak.
Next: This comedian said that Facebook is a "treasonous company."

6. Rosie O'Donnell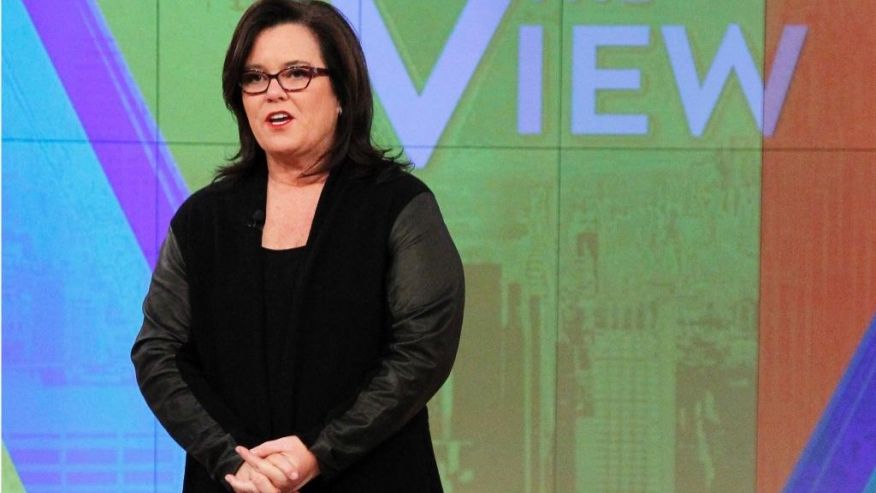 Comedian Rosie O'Donnell indicated on Twitter in March 2018 that she is done with Facebook as well.
In a tweet, O'Donnell asked Facebook to put up a big red flashing button on the site that says "I QUIT NOW." That way, people who want to "leave ur treasonous company" can do so easily.
O'Donnell did once have an official Facebook account, but it is no longer online. She indicated in a tweet on March 26 that she deleted her account.
Next: This politician deleted her Facebook, but her reasoning for doing so was different.
7. Lisa Helps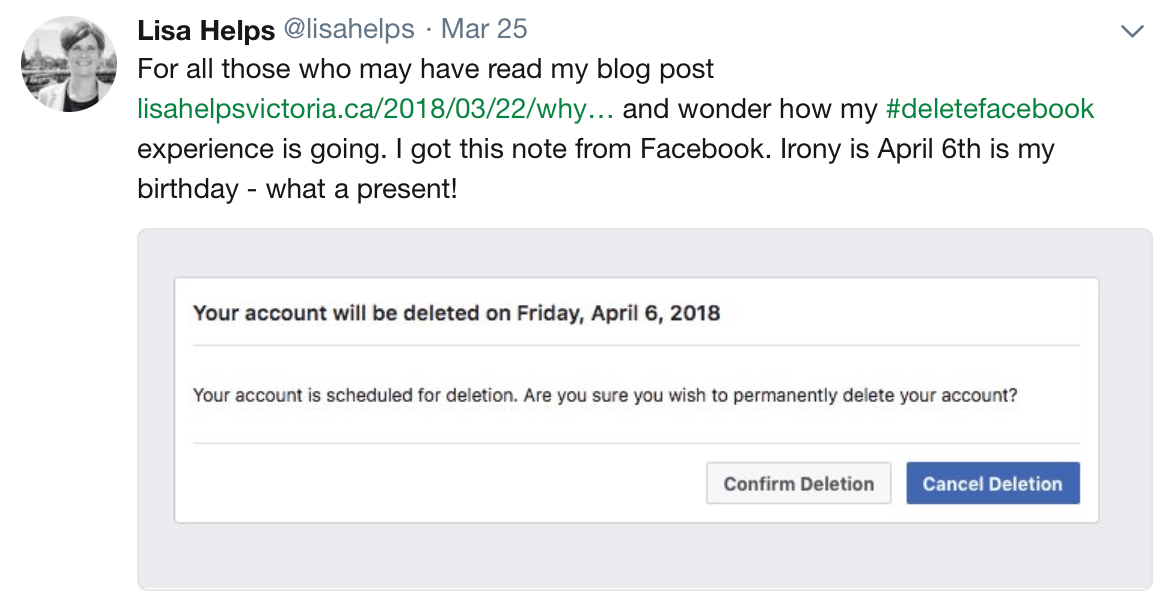 Lisa Helps is the current mayor of Victoria, British Columbia, and she is one of the only politicians to delete her Facebook page. She did so during March 2018. But this actually didn't seem to have anything to do with the recent Cambridge Analytica breach.
Instead, she said in a post on her website that she was concerned about the way that Facebook tends to segregate people into echo chambers. "Facebook has become a toxic, echo chamber where people who have anything positive to say are often in defense mode against negativity and anger," she said.
She went on to say that society is becoming increasingly divided, and she wonders how things might improve if everyone disconnected from Facebook, even for a month.
Next: This tech billionaire says he's getting off of Facebook as well.
8. Steve Wozniak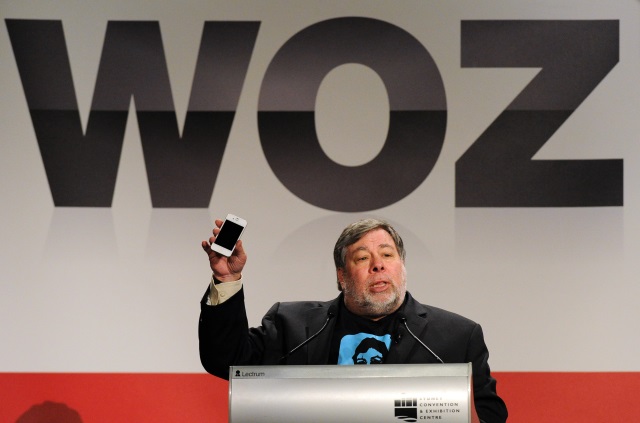 The latest celebrity to delete their Facebook page is Steve Wozniak, the co-founder of Apple.
Wozniak told The USA Today that he was doing so because of the careless way in which Facebook treats its users' private information.
"Users provide every detail of their life to Facebook and … Facebook makes a lot of advertising money off this," he said. "The profits are all based on the user's info, but the users get none of the profits back."
Check out The Cheat Sheet on Facebook!