Demi Lovato and New Boyfriend Henry Levy Make Their Relationship Official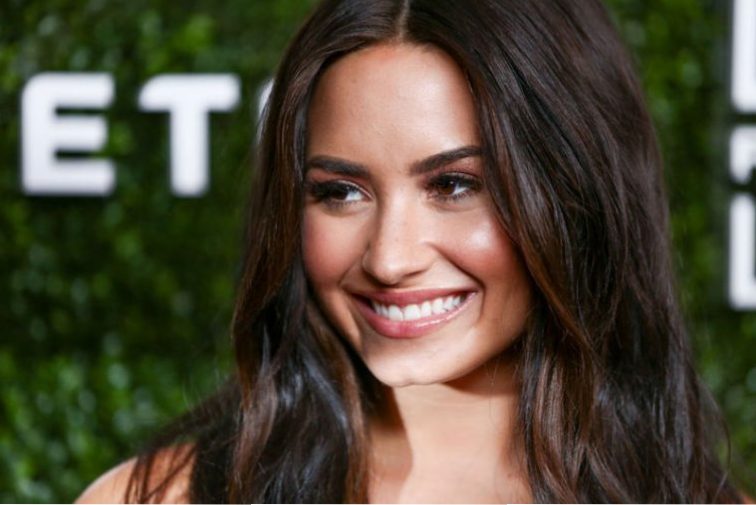 It looks like Demi Lovato is ringing out the year with a new man by her side!
The singer's new beau recently posted a video of the two sharing a quick smooch while aboard a private jet.
Looks as though love is still in the air!
Who is Henry Levy?
Since entering rehab after her hospitalization, Demi Lovato has been spending a lot of quality time with one man in particular.
Henry Levy is a clothing designer who founded the line Enfants Riches Déprimé in 2012. The line is known for its punk-influenced merchandise and only sells in limited qualities. Many of his designs have been worn by Justin Bieber, Travis Scott, Jared Leto, Kanye West, etc.
He also made a few pieces for the Queen Bee herself Beyoncé, including a personalized top she wore during her Formation Tour.
The clothing line is very pricey. A studded leather jacket costs $7,784 while one of the cheaper t-shirts are sold for $334.
Henry Levy comes from a very wealthy family. His parents found success in the water filtration business and sent Levy to the best schools money could buy.
The couple started out as friends
Demi Lovato and Henry Levy met a few years back while in rehab. The two apparently hit it off immediately and became fast friends.
Lovato has actually leaned on Levy for support as she battled addiction but the two lost touch when the singer relapsed.
The couple recently reconnected a few months ago and have been spotted spending a lot of quality time together. They have gone on multiple dates and were just recently spotted smooching while leaving an intimate dinner.
A few weeks ago, a source revealed that the couple was "casually dating" but the two definitely confirmed their relationship status just yesterday after Levy posted a video of the two sharing a kiss to his Instagram Story.
Demi Lovato via Instagram story Henri Alexander Levy ♥ pic.twitter.com/nzTf5cf0Xu

— Demi Lovato Poland News (@ddlovato0820pl) December 29, 2018
Levy helped the singer recover
Since the singer was hospitalized for her apparent drug overdose in July, Demi Lovato has been working hard while on the road to recovering.
Henry Levy has been in rehab multiple times for his struggle with substance abuse just like Demi Lovato.
Sources have revealed that Levy has been a great support system for Lovato and that he is the "perfect person" to help her during this tough time.
"Demi is taking her sobriety extremely serious and knows she has a long road ahead of her," the source revealed. "At the end of the day, Demi is doing this for herself. She has to stay sober for her, but every time she has family or friends visit her it reminds her of all the other important people in her life that she needs to fight for as well."
Demi Lovato is still making her recovery the main priority at this time but continues to look towards Levy for support.
Lovato and Levy have yet to address their relationship status other than the video but it looks pretty clear that these two are smitten with each other.
The couple looks to be extremely happy together and we hope Demi Lovato will continue to lean on Levy as she works towards recovery!