Demi Lovato Apologizes For Free Israel Trip, But Why Does Singer Need Travel Freebies?
Demi Lovato often finds herself in hot water, and this time, it was over a trip she recently took. Last week, Lovato went to Israel, where she shared with social media followers pictures of her being baptized in the Jordan River and visiting Yad Vashem. However, many people are taking issue with the trip, especially when they found out that it was all free for the famous singer.
Demi Lovato was reportedly given $150,000 for the Israel trip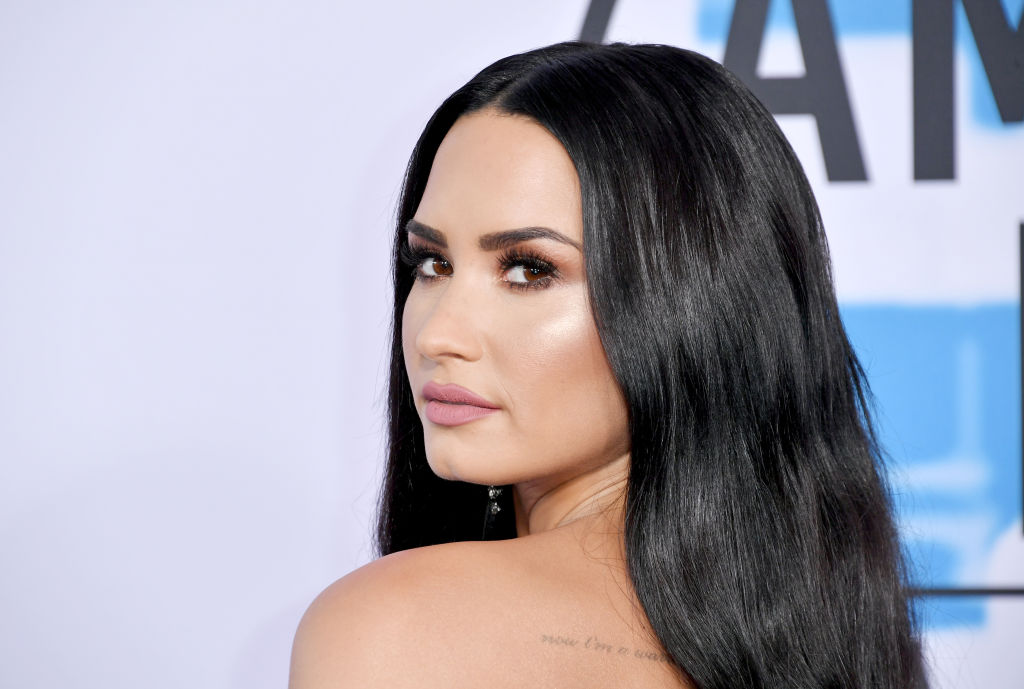 Lovato went to Israel for two weeks with her mother and her entourage. According to The Jerusalem Post, it has been reported that she was paid $150,000 for the trip, with the Jerusalem Affairs Minister Ze'ev Elkin admitting that his ministry gave the singer about $57,000. The rest of the money came from a private donor who is not revealing their identity.
Fans think Demi Lovato should not have been given a free trip
Lovato is an international star with a net worth of $33 million, which is why she received a lot of backlash over being given a free trip to Israel — something that many Jewish people do every year with their own money.
"She has enough $$$ to go on her own without the govt or an alleged-NGO to sponsor her," one person commented on Twitter.com.
Someone from Israel said on Reddit.com: "This is so bizarre. She didn't even perform here, she just f**king visited…"
However, a few people did point out that many countries often sponsor for celebrities to visit. Unfortunately, it also goes along with the fact that famous people tend to be the ones who get the most free stuff. From free designer clothes to cool swags at award shows, it is easy for celebrities to get expensive, in-demand items without ever having to pay for them.
People also thought Demi Lovato was being political
The fact that Lovato accepted money from the Israeli government while the country is in the middle of the Israeli-Palestinian conflict also did not sit well with a lot of people. It looks as if she is showing support for Israel, a regime that has been criticized for its policies among other things.
On Lovato's part, she did not bring up any political views on social media. Her posts from the trip only highlight the spiritual and religious aspects of her visit. She shares with followers that she "was raised Christian" but she has "Jewish ancestors," so Lovato visited many places that have a religious significance, such as the Jordan River, Yad Vashem (the World Holocaust Remembrance Center), and the Western Wall in Jerusalem.
"There is something absolutely magical about Israel," she wrote on the post of her at the Jordan River. "I've never felt such a sense of spirituality or connection to God… something I've been missing for a few years now… This trip has been so important for my well-being, my heart, and my soul."
Demi Lovato apologizes for taking the money, says it was not a political statement
After all the backlash she received, Lovato eventually turned off comments on her Instagram posts and shared a long message with followers.
"I accepted a free trip to Israel in exchange for a few posts," Lovato said. "No one told me there would be anything wrong with going or that I could possibly be offending anyone. With that being said, I'm sorry if I've hurt or offended anyone, that was not my intention. Sometimes people present you with opportunities and no one tells you the potential backlash you could face in return."
She also emphasized that there was nothing political about the trip, and it was simply supposed to be something for her religious self.
Lovato continued: "This was meant to be a spiritual experience for me, NOT A POLITICAL STATEMENT and now I realize it hurt people and for that I'm sorry. Sorry I'm not more educated, and sorry for thinking this trip was just a spiritual experience."