Demi Lovato Dating History: Is She Still With Henry Levy?
Demi Lovato has been in the spotlight since she was just a child. After getting her start on the iconic PBS children's show, Barney and Friends, she starred in several Disney Channel TV shows and movies, including Camp Rock.
After leaving the Disney Channel, Lovato decided to pursue a music career and she is now an award-winning world-famous pop star who continues to tour around the world and sell millions of copies of her albums every year.
Throughout her career, Demi has had to battle some pretty serious circumstances including an eating disorder and drug addiction. In the past, she has relied on her significant others to help her through it.
She even has one very special ex that had shown his support for her when she was hospitalized for a drug overdose.
Many people were worried about her most recent love interest and feared that he may be a bad influence on her. So, is this new love interest that so many people worried and who else has Lovato dated in the past?
Here is what we know about Demi Lovato's romantic relationships in both the past and the present.
Demi Lovato's teenage romances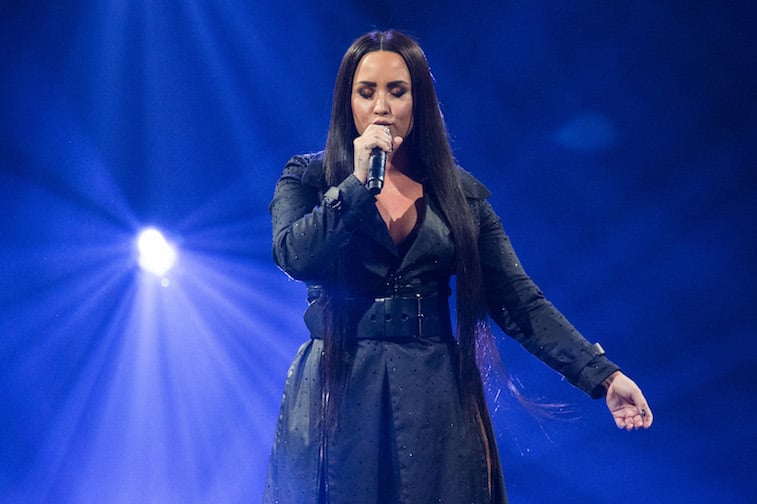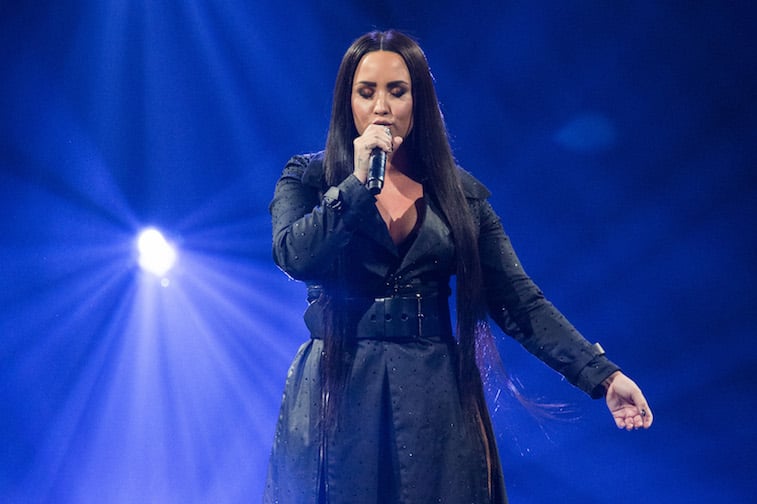 As far as we can tell, it looks like Lovato started to date when she was around 15 years old. The "Stone Cold" singer's first reported boyfriend was a boy named Jonathan Fryar. It's unclear how exactly the two met, but it has been reported that he was her very first serious boyfriend and they had dated for about nine months.
After that, Lovato's career really started to take off and she started to meet more celebrities. She became friends with several celebrities, but she also dated a few as well.
Shortly after she and Jonathan Fryar broke up, Lovato started to date Hannah Montana star Cody Linley. After that, she had a few short flings here and there, which included a short romance with Miley Cyrus' brother, Trace Cyrus. They reportedly only dated for about a month, though.
One of her more notable romantic relationships that she had as a teenager was with fellow Disney Channel star Joe Jonas. The two only dated for a little under a year.
Because they were both at the height of their Disney Channel careers at the time, many fans were ecstatic when they heard that the two were dating.
Lovato and Wilmer Valderrama
To this day, Lovato's longest relationship was with That '70s Show star Wilmer Valderrama.
The two met in 2010 and quickly became one of Hollywood's hottest couples. Even though there is a 13-year age difference between the two, the pair seemed to have a lot in common and always looked like they were so happy and in love every time they were spotted out together.
That is why many people were shocked when Lovato announced in 2016 that she and Wilmer had decided to end the relationship.
In Lovato's YouTube documentary, entitled Simply Complicated, the singer explained Wilmer will always be her first true love, but because she started dating him at such a young age (she was only 18 years old), she needed to take a step back from the relationship and focus on herself.
"The sparks never faded," Lovato told the camera in the documentary. "But there are issues that I haven't conquered yet that I know I won't conquer if I'm relying on somebody else to take care of the loneliness. I just wasn't ready and there was so much in my life that I hadn't explored yet. That was one of the reasons why we broke up because I've never been alone. It had nothing to do with falling out of love, we decided together we just probably are better as friends."
The two have continued to remain close friends after their split. In fact, last year, when Lovato was rushed to the hospital for a drug overdose, Wilmer visited her every day in the hospital and remained close to her while she was working on her recovery.
Is Lovato dating anyone now?
Just a few months after Lovato was released from the hospital for a drug overdose, she was spotted out on a date with fashion designer Henry Levy. The two seemed to be very happy together, however, because Lvy has also had his own battles with drug addiction, many people thought that he might have been a bad influence on her.
It doesn't appear that Lovato had ever relapsed while she was dating Levy, but she decided that it was probably a good idea for her to be focusing on her sobriety instead of focusing on a new relationship.
So, after only dating for about four months, Lovato and Levy decided to break up.
It looks as if Lovato is still working on her sobriety and has decided to stay single for the time being. We don't know how much longer she will decide to stay single, but we certainly wish her the best in her life of sobriety and her future relationships.