Demi Lovato: Every Heartbreaking Thing We Learned From 'Simply Complicated'
Just as she was stepping into her teen years, Demi Lovato was catapulted into the spotlight because of her hit Disney Channel shows, Camp Rock and Sonny With a Chance. Since the early 2000s, Lovato has been center stage. However, though her career has soared, the 25-year-old has also battled with addiction, body image issues, and other trials and tribulations that people often suffer through silently.
Despite her celebrity status, Lovato has always been transparent about her struggles and her personal life. Now, with her new stunning YouTube documentary, Simply Complicated, Lovato is more open and candid than ever. Here is every single heartbreaking thing we've learned from the in-depth documentary.
Food is still her biggest fight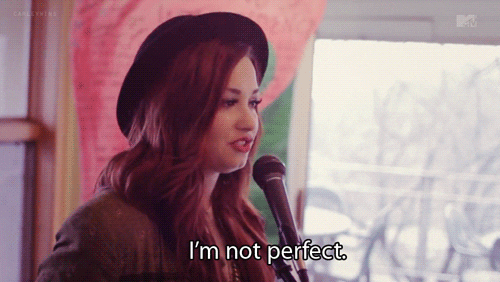 Lovato has struggled with body image issues and bulimia for much of her life — stemming from her childhood and the stress of working at such a young age. She is still struggling to combat her eating disorder effectively.
In the documentary, she tells her manager and friend Phil McIntyre:
When I was in a relationship with Wilmer [Valderrama], I went three years without purging, and when we broke up, that's one of the first things I did. The less I have to think about food, the easier it is to go about having a normal life, and I don't want to let anybody down so when I do have moments when I slip up, I feel very ashamed. What started the relapse was missing Wilmer. And when I feel lonely my heart feels hungry and I end up binging.
Lovato is ashamed of her previous struggle with drugs
In Simply Complicated, the 25-year-old reveals that while filming her last documentary, Stay Strong, she was high on cocaine the majority of the time. She revealed that she got really into alcohol, drugs, and partying hard during her Disney Channel days. She says, "I felt out of control the first time I did it. My dad was an addict and an alcoholic. Guess I always searched for what he found in drugs and alcohol because it fulfilled him and he chose that over a family."
Though she first entered treatment in 2011 after punching her backup dancer Alex "Shorty" Welch, she eventually relapsed. She recalls, "I was using while I had a sober companion and I went through like 20 sober companions. I was either craving drugs or on drugs. I was not easy to work with. It's embarrassing to look back at the person that I was."
She's fluid about her sexuality
If you're that curious about my sexuality, watch my documentary. But I don't owe anybody anything.

— Demi Lovato (@ddlovato) September 20, 2017
In Simply Complicated, Lovato reveals that she's on the elite dating app Raya, where she connects with both men and women. She told her stylist Avo Yermagyan:
I am on a dating app with both men and girls. I am open to human connection so whether that's through a male or female, it doesn't matter to me. … I do like athletes; there is something sexy about someone putting in all of their physical strength into their passion. There's a certain stigma around women having casual sex, and for me, I feel it's my body, it's my choice. It's exciting. It's a connection with somebody, and it's fun.
Lovato's greatest fear
https://www.instagram.com/p/BTCl38hFPbF/?taken-by=ddlovato
Many of Lovato's loved ones including her dear friend Nick Jonas were there to support her on her path to sobriety. However, it took some fear to get the songstress on track.
Mike Bayer, Lovato's personal-development coach said, "The most important fear to Demi is losing people, is losing people that she cares about and that love her. That's the most important thing to Demi."
Lovato is still in love with Wilmer Valderrama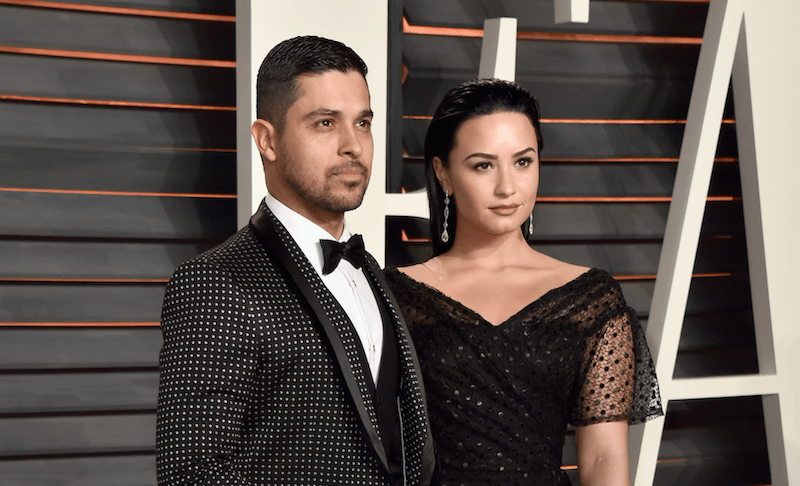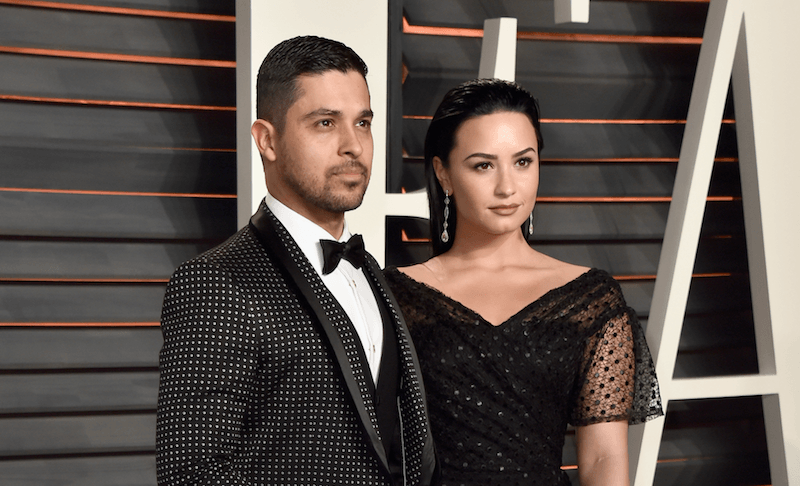 After six years together, Lovato and That '70s Show alum Wilmer Valderrama ended their relationship in 2016. In Simply Complicated, Lovato spoke candidly of the relationship and the reason for it ending.
She said:
I've never loved anybody like I loved Wilmer and I still love him. I met him on Jan. 11, 2010. I thought 'I have to have him,' but I was only 17, and he was like, 'Get away from me.' When I turned 18 we started dating. I think it was love at first sight; we connected on a level that I've never connected with anybody before, he was just my rock, my everything. The sparks never faded but there are issues that I haven't conquered yet that I know I won't conquer if I'm relying on somebody else to take care of the loneliness. I just wasn't ready, and there was so much in my life that I hadn't explored yet … That was one of the reasons why we broke up because I've never been alone. It had nothing to do with falling out of love, we decided together we just probably are better as friends.
MMA and Brazilian jujitsu are her therapy
https://www.instagram.com/p/BYTbBl3lLHs/?hl=en&taken-by=ddlovato
To help her heal from her breakup, Bayer suggested Unbreakable Gym where Lovato trains in MMA and Jujitsu. She wants to eventually earn a black belt one day.
The gym really helps. I know that I would be a very dark place without it. Anytime I'm able to take my mind off of any of my addictions; it's very beneficial to me because you're constantly thinking about what the next move is. The technique, the strategy… Working out is a form of meditation to me because I'm not focused on anything in my head. It can transport you to a totally different place. I'm on a journey to discover what it's like to be free of all demons.
Lovato was bullied horribly as a child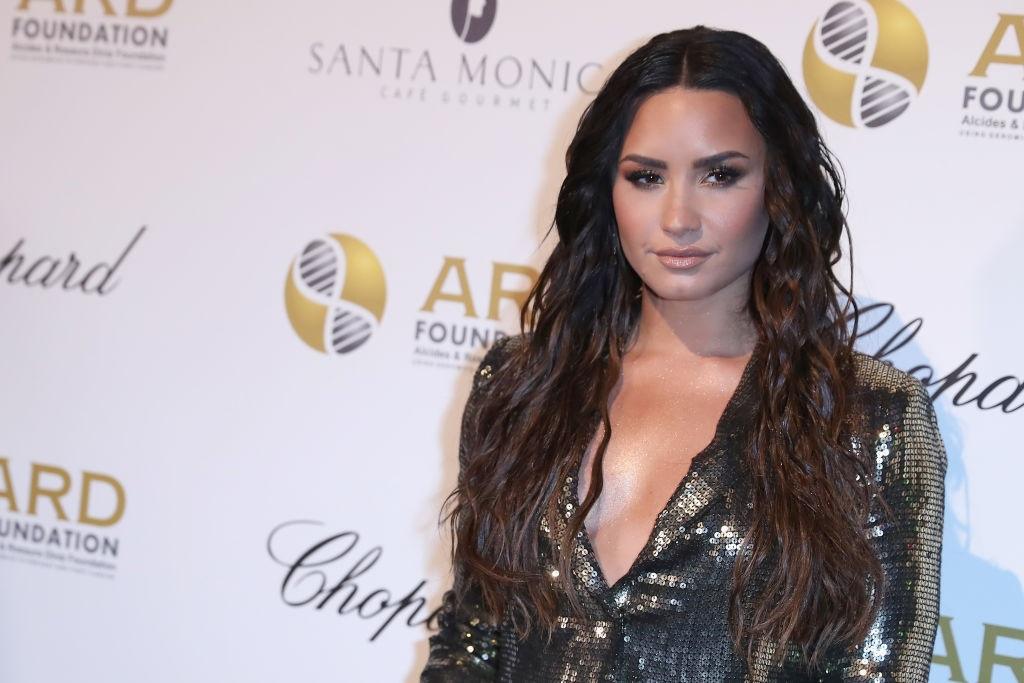 In the documentary, Lovato's sister Dallas Lovato recalls, "This core group of girls who honestly in my eyes were pure f**king evil."
She remembered that the bullying got so bad that one girl made a petition for Lovato to kill herself.
On being a role model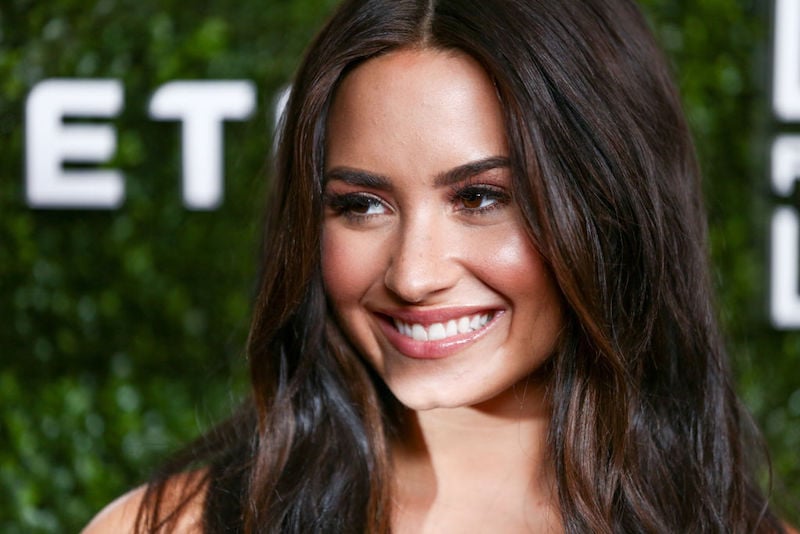 In her opening monologue of Simply Complicated, Lovato says,
I am Demi Lovato. I'm 25. The last decade has taught me a lifetime of lessons. I've learned that secrets make you sick. I'm learning how to be a voice and not a victim. I've learned that sex is natural. I've learned that love is necessary. Heartbreak is unavoidable, and loneliness is brutal. I've learned that the key to being happy is to tell your truth and be OK without all the answers. This is my story. This is Simply Complicated.
However, the most important lesson that Lovato has learned is about being a role model. The "Sorry Not Sorry" singer says that she thinks she's a good role model because she isn't perfect.
Follow Aramide on Twitter @midnightrami.
Check out The Cheat Sheet on Facebook!