Demi Lovato Had These Nice Words to Say to Selena Gomez After Her Recent Surgery
Former best friends Selena Gomez and Demi Lovato have allegedly been on the outs for years. The Disney Channel stars grew up in the spotlight together, but things can't always stay the same.
However, as they mature, whatever ill will was once there seems to have dissipated. The question of their friendship recently arose again when Gomez experienced a health emergency. Here's what happened, and how Lovato responded.
What happened with Selena Gomez?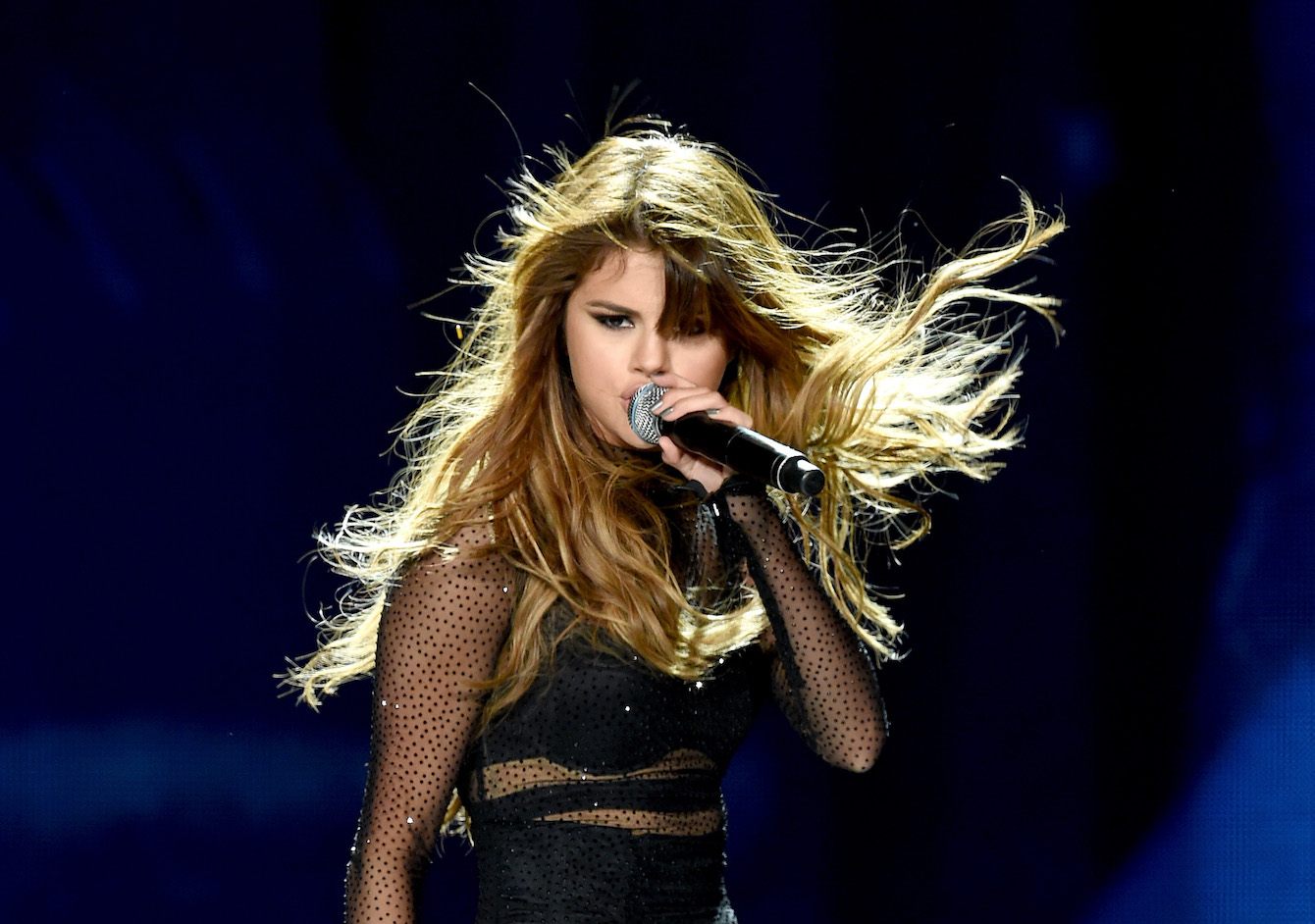 In September 2017, news broke that Gomez had had a kidney transplant. The procedure occurred sometime over the summer, but the actress and singer waited to say something until she was ready, with an Instagram post.
The images in question see Gomez in a hospital bed next to her donor, Francia Raisa, as well as of the site of her scar. Gomez explained that she shared this information because fans noticed that she wasn't actively promoting her new music.
Who is Francia Raisa?
If the young woman next to Gomez in the Instagram post looks familiar to you, you're not alone. Raisa is another long-time friend of Gomez and is also in showbiz.
Raisa is perhaps best known for her role as Adrian Lee on The Secret Life of the American Teenager, which ran for five seasons on what was then ABC Family. Currently, Raisa has returned to the network (now known as Freeform) for her latest role as Ana in Grown-ish, which premieres in 2018.
Gomez's illness in the past
In the Instagram post, Selena speaks directly about lupus, a condition she has struggled with for many years. But this isn't the first time she's discussed her health.
On Ellen back in 2015, she explained to the talk show host that she had known that she had the autoimmune disease for a few years. She underwent chemotherapy and checked into a rehab facility, which was frustrating at the time because the media assumed she was struggling with addiction.
Other celebrity reactions
With Gomez's A-list status, it's no surprise that other celebs had something to say about her surgery. And everyone who spoke out was very supportive, from Kesha to Lady Gaga.
But most notable was that of Gomez's boyfriend, a fellow musician who goes by the stage name The Weeknd. It was reported that though he is currently touring, Gomez's beau shifted his schedule around in order to be there for her at the time of the procedure.
What Demi Lovato had to say about it
https://www.instagram.com/p/BY89lmTlQhF/
It seems that every time one of the Princess Protection Program stars is in the spotlight, the other is asked about their former bestie. After news of Gomez's surgery broke, Lovato was questioned at a performance for her own new music.
When pressed, Lovato told People about Gomez, "I think that she is a very strong woman. I'm very happy and proud of her."
Their friendship over the years
https://www.instagram.com/p/7dKlmhuKu3/
As previously mentioned, the relationship between Gomez and Lovato has had its ups and downs. The two first met as young child actors on the set of Barney & Friends, before they both became the stars of their own Disney shows.
But rumors began to swirl in 2010 when Lovato told a fan to "ask Taylor" about how Gomez was doing, referring to the latter's growing kinship with Taylor Swift. This began a media obsession over whether the two were on the outs at any given moment — a rollercoaster that the pop stars seem happy to ignore, for the most part.
Moving forward
Both of the multi-hyphenate women are super busy in their own careers right now. Lovato is heavily promoting her new album Tell Me You Love Me, out in late September 2017. She's also got her hands full with her Fabletics clothing line and a YouTube documentary series, Demi Lovato: Simply Complicated, due out in October 2017.
As for Gomez, it appears she has jumped back into the swing of things. She's acting once again, currently filming an upcoming Woody Allen film, and she just announced her new partnership with Puma.
Check out Entertainment Cheat Sheet on Facebook!