Demi Lovato Is 'Sorry Not Sorry' She Called Out Fat-Shaming Ads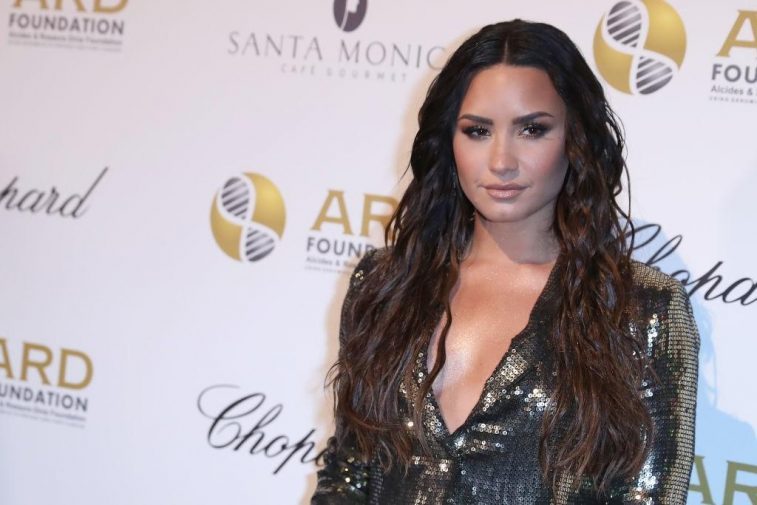 Demi Lovato refuses to remain silent when an issue she stands for is being advertised in a negative way.
The singer has always stood up against fat-shaming over the years. After coming across a demeaning ad on Instagram, Lovato refused to hold back.
Speak up for what believe in
Demi Lovato just recently returned to social media and unfortunately came across an ad that would make anyone sick.
After scrolling through Instagram this past Friday and coming across a fat-shaming ad, Demi Lovato was adamant to share her thoughts with the world.
The ad, which was for the game Game of Sultans, featured two female animated characters—one thin and one slightly heavier.
The skinny character was described as "pretty" while the other character was described as "obese."
It looked as though this advertisement was trying to insinuate that women who are not thin cannot be considered "pretty."
Demi Lovato was not about to have an app determine which physical features make women beautiful.
The now-deleted Instagram story post showcased Lovato's feeling towards the fat-shaming ad.
"Why is this fat shaming bullsh*t on my feed? So many things wrong with this ad. 1. You can be 'pretty' at any weight … This is absolutely harmful to anyone who is easily influenced by societal pressures put on us from the diet culture to constantly be losing weight in a world that teaches us to equate our value and worth with the way we look and especially anyone in recovery from an eating disorder. Please Instagram, keep this bullsh*t off mine and other's feeds who could be easily effected by this disgusting advertisement. With how aware people are becoming of mental health and mental illnesses, I expect you guys to know better by allowing this advertisement to be allowed on your app. And shame on the game" the singer wrote.
The singer also took to Twitter to urge follows to go and see what she had to say regarding the advertisement.
https://twitter.com/ddlovato/status/1081263563874885633?ref_src=twsrc%5Etfw%7Ctwcamp%5Etweetembed%7Ctwterm%5E1081263563874885633&ref_url=https%3A%2F%2Fwww.yahoo.com%2Flifestyle%2Fdemi-lovato-calls-instagram-promoting-harmful-fat-shaming-ad-204042494.html
Over the years, Demi Lovato has been an avid supporter of body positivity.
The singer has had her own personal struggles with eating disorders and body image issues. She's had a hard time coming to terms with these issues over the years and has sought treatment.
With body image being a very touchy subject for Lovato, she was not about to stand back while this fat-shaming ad circulated through social media.
Since expressing her thoughts, Demi Lovato has been commended for standing up for what she believes in.
Fans and even fellow celebrities are praising the singer for using her voice and showing the world that she is a role model to those who have had their own experiences with body image.
The ad has since been taken down
Since Demi Lovato voiced her opinion, the app quickly took down their advertisement.
A spokesperson from Yahoo Lifestyle delivered a formal apology stating, "We're sorry. This ad was approved by mistake. We reviewed it again and removed it from future delivery in people's feeds."
Representatives from the game have yet to comment on the issue.