Demi Lovato Reveals What the Biggest Challenge in Her Life Is
Demi Lovato released her Simply Complicated documentary on Oct. 17, 2017, and while the singer has always been open and honest with her fans, she got even more candid about her personal life. At the start of the film, she admitted, "I actually had anxiety around this interview because the last time I did an interview this long I was on cocaine."
The 78-minute documentary was released via YouTube and was filmed over seven months. In it, the "Sorry Not Sorry" artist reflects on what she's been through in her life, what she's learned from those experiences, and what major challenge she still faces every day. Here's a look at some of the biggest revelations from Demi Lovato: Simply Complicated.
Lovato first tried cocaine as a teen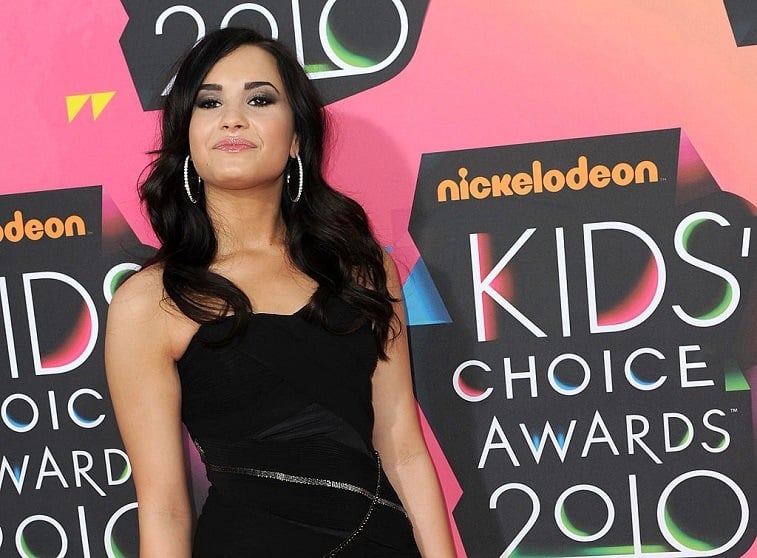 Lovato revealed that she tried cocaine for the first time when she was 17. She was bullied a lot in school and eventually became friends with one of the popular girls. It was then that she was introduced to drugs and alcohol.
"My dad was an addict and an alcoholic," she shared. "Guess I always searched for what he found in drugs and alcohol because it fulfilled him and he chose that over a family."
Nick Jonas tried to help her get sober
https://www.instagram.com/p/BKbrkIQg4p-/?taken-by=ddlovato
At one point, Lovato's drug use was so out of control that the Jonas Brothers stepped in and tried to get her sober. Nick Jonas recalled how he thought he helped her:
While we were on tour, Demi and Joe's relationship had become really complicated so I was playing the bridge. It became really good, you know, between she and I for a while and growing closer than we've ever been. I remember thinking in my head, I felt a bit of pride about it, like selfishly maybe I was helping her back to being the Demi we know and love. She's not going to do anything crazy, she'll be fine, and then this [Welch] episode happened.
Jonas is referencing an incident in which Lovato punched backup dancer Alex "Shorty" Welch on a plane. She went to inpatient rehab shortly after that, but relapsed. However, she continued to claim she was sober and even did interviews about her sobriety while she was high.
Lovato still loves her ex, Wilmer Valderrama
https://www.instagram.com/p/BAX5XBROKtS/?taken-by=ddlovato
From drugs to heartbreak, Lovato let it all out, discussing her nearly six-year relationship and split with Wilmer Valderrama in June 2016.
I've never loved anybody like I loved Wilmer and I still love him. The sparks never faded, but there are issues that I haven't conquered yet that I know I won't conquer if I'm relying on somebody else to take care of the loneliness. I just wasn't ready and there was so much in my life that I hadn't explored yet … That was one of the reasons why we broke up, because I've never been alone. It had nothing to do with falling out of love. We decided together that we just probably are better as friends.
She's open to dating both men and women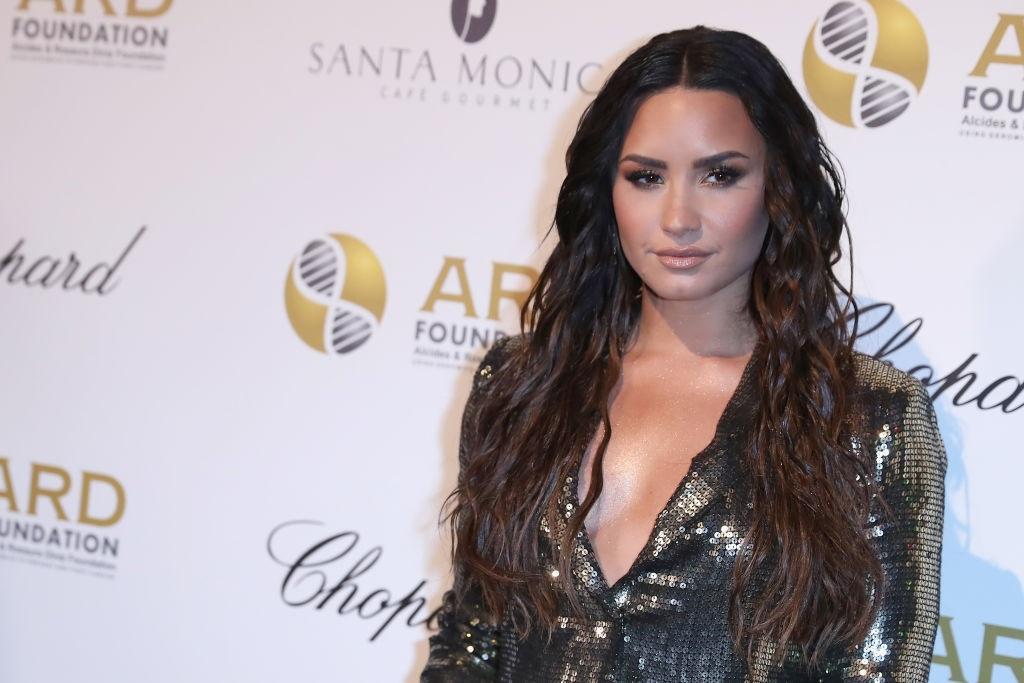 Lovato addressed her sexuality in the documentary when she told her stylist, Avo Yermagyan, that she's on the dating app, Raya, with guys and girls.
"I am on a dating app with both men and girls," she revealed. "I am open to human connection so whether that's through a male or female, it doesn't matter to me … I do like athletes, there is something sexy about someone putting in all of their physical strength into their passion."
The "Confident" singer also tackled the topic of sex saying, "There's a certain stigma around women having casual sex and for me, I feel it's my body, it's my choice. It's exciting. It's a connection with somebody and it's fun."
She admits food is still her 'biggest challenge' in life
https://www.instagram.com/p/BCt5ZcLOKvY/?taken-by=ddlovato
While Lovato has maintained her sobriety from drugs and alcohol for several years, food is still the No. 1 challenge that she deals with every day.  She recalled that her eating disorder began when she was just a child and she can remember baking cookies for her family, but eating them all herself. Binge-eating is something the pop star has yet to conquer.
"When I was in a relationship with Wilmer, I went three years without purging. When we broke up, that's one of the first things I did," she confessed. "When I feel lonely, my heart feels hungry, and then I end up bingeing, and I don't know how to figure out how to be alone."
Exercising has helped her through dark times
https://www.instagram.com/p/BYOkswdlelW/?taken-by=ddlovato
Working out is something that Lovato really enjoys, and it's helped her out tremendously. She trains in MMA and jujitsu and one day hopes to get her black belt. She said in the documentary:
The gym really helps. I know that I would be a very dark place without it. Any time I'm able to take my mind off of any of my addictions, it's very beneficial to me because you're constantly thinking about what the next move is. The technique, the strategy … Working out is a form of meditation to me because I'm not focused on anything in my head. It can transport you to a totally different place. I'm on a journey to discover what it's like to be free of all demons.
What she's learned in life so far
Lovato showed her true self, as well as her maturity, in Simply Complicated, as she laid out for viewers what important lessons she's learned in her in life thus far.
I've learned that secrets make you sick. I'm learning how to be a voice and not a victim. I've learned that sex is natural. I've learned that love is necessary. Heartbreak is unavoidable, and loneliness is brutal. I've learned that the key to being happy is to tell your truth and be OK without all the answers.
Follow Michelle Kapusta on Twitter @philamichelle.
Check out The Cheat Sheet on Facebook!